In a story that starts across the pond in Watford, England, BevMo! look-alike wine retailer Majestic Wine (WINE.L) has landed itself on the endangered species list.
If you don't know, Majestic Wine is the largest specialty wine retailer in Britain.
The company revealed it would shutter most domestic locations and change its name to the internet wine distributor it bought in 2015 called Naked Wines.
The news is another glaring reminder that niche retailers have been muscled out of the picture and don't possess the business model to compete in the most dynamic and innovative sector in the world – groceries and the ecommerce surrounding it.
America isn't the only country grappling with the dreaded Amazon effect.
In a drastic readjustment of strategy, Majestic Wine has given up on its physical presence choosing to up their investment in the online space before the window of opportunity closes.
The decision to bet the ranch on its Naked Wines online division and the subsequent news of the restructuring hit shares hard dropping 10%.
As of today, Naked Wines loses money as it attempts to lure in new online customers, and the higher costs have hit the bottom line.
The downfall of companies such as Majestic Wine directly correlates with the success of deep discount German supermarkets Aldi and Lidl that take a refreshing surgical approach to cost and convenience.
They use data analytics to make bold decisions, but they aren't online retailers.
Hybrid strategies are being increasingly effective at solving complicated transnational problems.
The rise of the duo has outsized ramifications for the US supermarket industry, just only a few years after coming to America, they have penetrated with success.
If I had to sum up their model, I would describe it as Whole Foods quality meets Walmart prices with a truncated catalog of items and a superstar German management team.
In 2018, Aldi had already captured over 3% of market share in six of eight American markets, while Lidl had seized 3% of market share in five and seven markets.
This might not seem impressive in the world of supermarkets, but this is a resounding victory, it usually takes more time to convince new shoppers to switch their allegiance.
Not only have they made inroads in the US market, but they are the fastest-growing supermarkets by market share in Britain.
Much of the blame of Majestic Wine's demise can be levied on these deep discount upstarts that act in real time allowing management to seamlessly shift products, alter floor designs, and capitalize on operational efficiencies on the ground.
Aldi plans to ramp up its British operations by remodeling the current 1,800 stores and open another 400 stores by 2022.
Up to 20% of products are continuously changing, giving another nod to the efficient management team in place.
They plan to offer 40% more prepared foods and wholesale changes in the business model are a hallmark of the company.
Covertly, they have single-handedly crushed the competitive advantage for Majestic Wine by offering medium-tiered wines for as little as $2.
And the $2 price point is not just a teaser rate, their wine selection is stocked full of options of $2 to $4 making it strenuous to compete on price.
You don't need a full-blown online operation if management systemically executes and these two are proof.
Consumers are voting with their feet for Aldi and Lidl with British market share doubling since 2012 while every other supermarket has flatlined or decreased.
Some of the tactics spearheading the new jolt of positivity are minimizing staff while implementing a cozy design layout making it possible to conclude shopping in a streamlined fashion.
They are pedantically selective in what products they sell by offering only 1,750 products compared to big-box supermarkets that routinely sell up to 40,000 products.
Why sell 10 versions of ketchup or 50 types of flavored soda?
Being able to truncate the floor space by not wasting it with unlimited choices allows the company to deliver cost savings back to the customers.
They have also gone the Amazon route by producing an in-house brand by sourcing local ingredients and again, seeking to deliver back savings to the consumer.
The smaller space of the stores means shelves are less deep and items leave quickly, a specialized team is in place to refill products as quickly as possible.
The employees are also benefiting from this scheme by becoming the highest paid grocery staff in England surpassing the average industry wage by more than $2 more per hour.
Effectively, Lidl and Aldi are cherry-picking the industries' best practices then marrying it up with big tech's best practices, and executing on a superior level to rave reviews from the consumer from America, Britain, and continental Europe.
Applying data analytics to reformulate strategy can be used for a recipe for success instead of copying Amazon.com.
The waters are treacherous for Majestic Wine as reverse globalization cast a dark cloud over consumer sentiment with Brexit causing the British pound to materially weaken stripping Brits of discretionary income.
The currency weakness has increased import costs of wine and an immediate threat of a hard Brexit forced the firm to import an extra 5 million to 8 million pounds of stock guaranteeing it is hedged against any delivery bottlenecks in the case of a calamitous "no deal."
If Brexit does leave the European Union without a deal, tariffs will be slapped on imports the next day amongst other headaches.
Just as heinous, a "no deal" will force wine companies to fill out more than 600,000 additional forms that will cost the wine industry £70 million, and the need to carry out thousands of individual laboratory tests on all wine imports.
UK wine inspectors will face an immediate uptick in workloads with every handwritten VI-1 form needing to be analyzed and stamped before wine can enter from Europe.
If you visit Britain this summer, expect pricier spirits, expect more Lidls and Aldis in the area, and short the new e-commerce firm Naked Wines on every rally on the London Stock Exchange.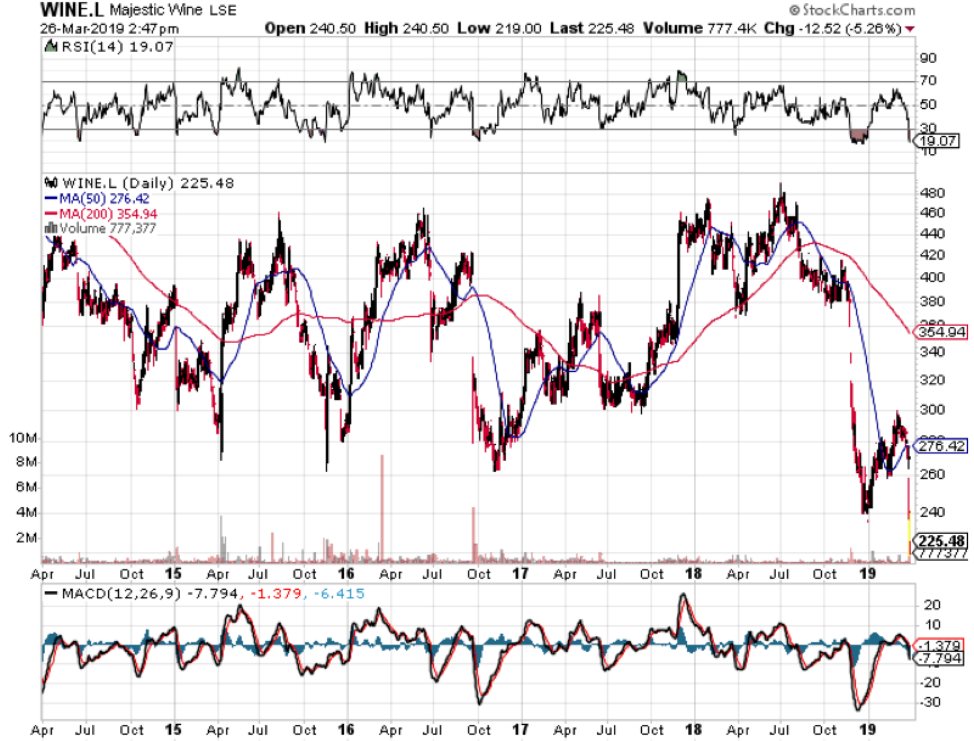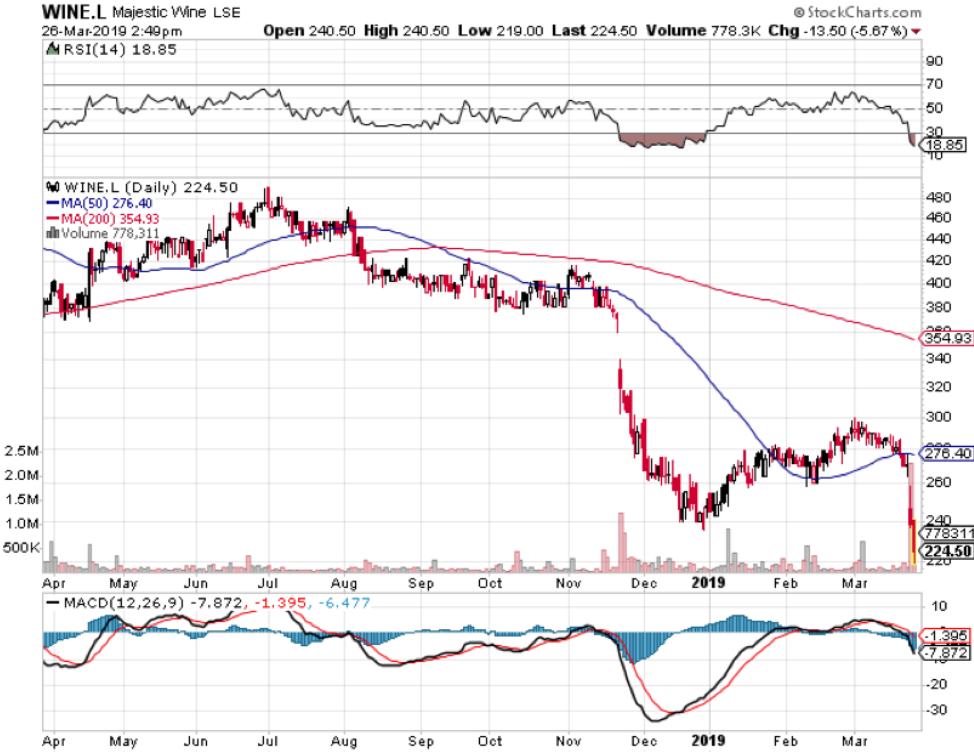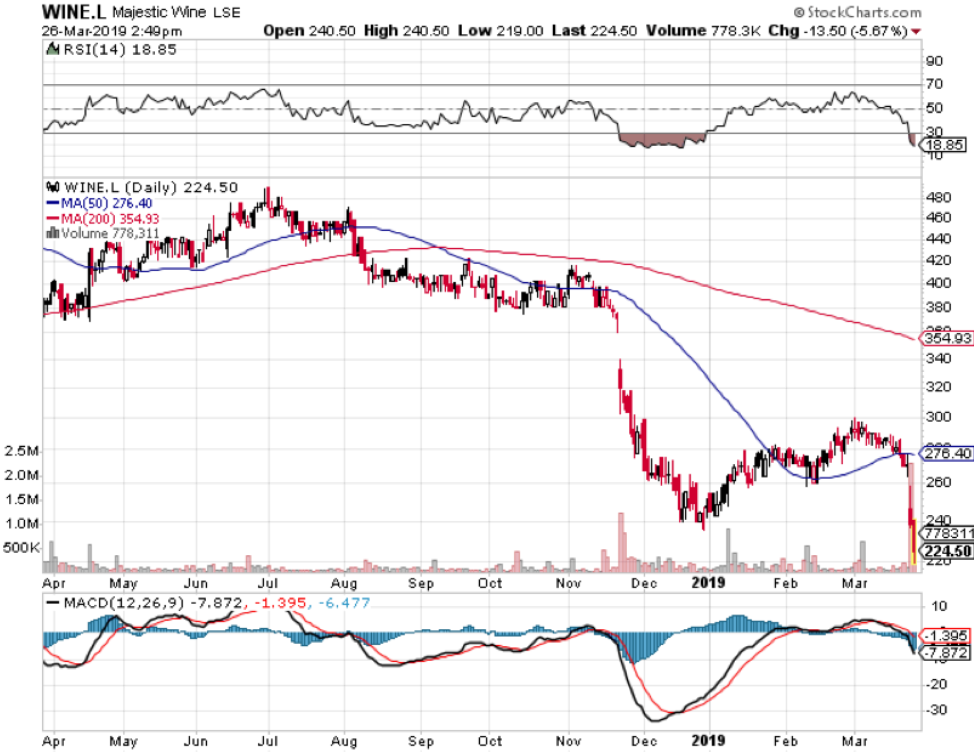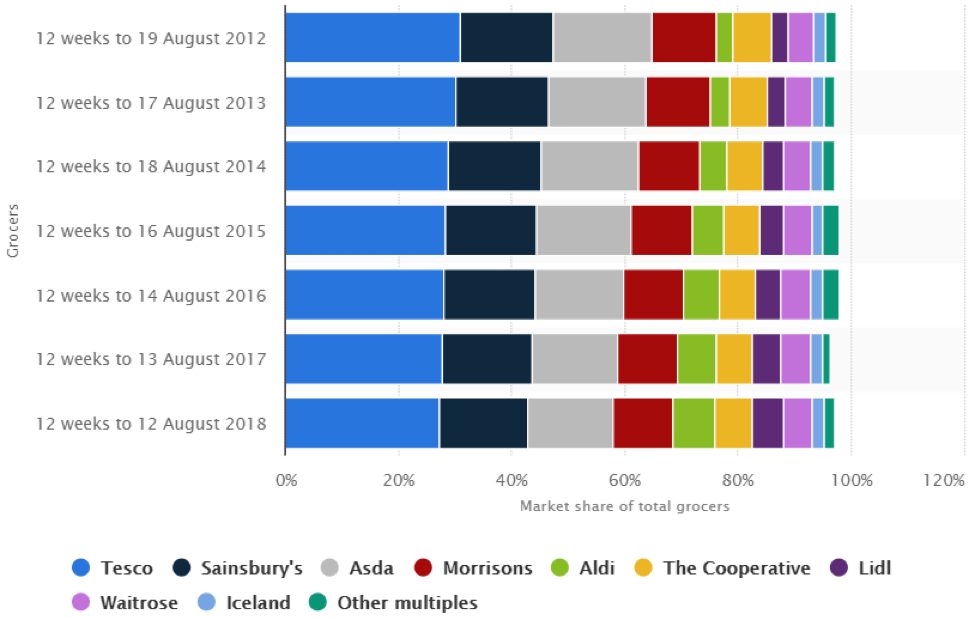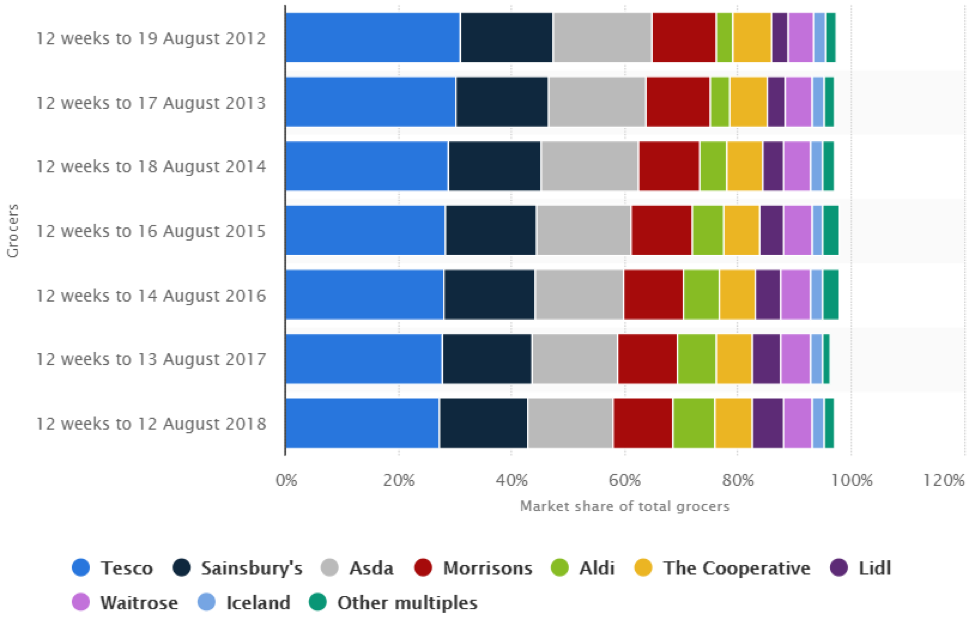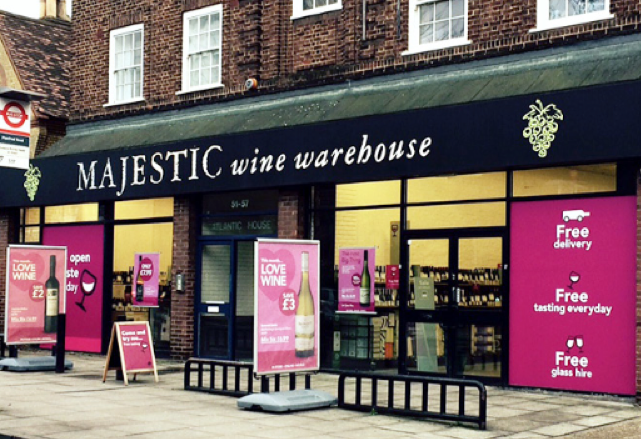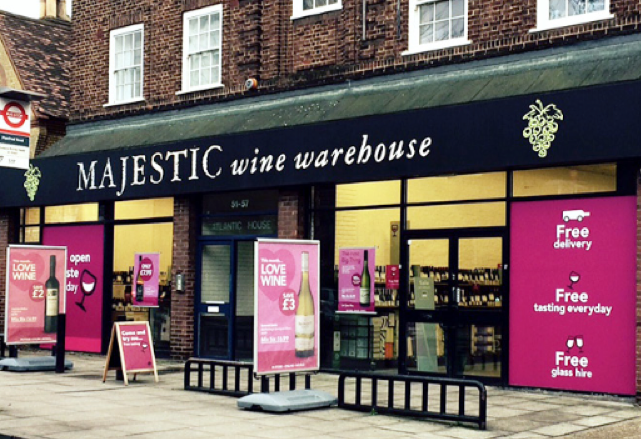 THE CALM BEFORE THE STORM
https://www.madhedgefundtrader.com/wp-content/uploads/2019/03/majestic.png
439
641
Mad Hedge Fund Trader
https://madhedgefundtrader.com/wp-content/uploads/2019/05/cropped-mad-hedge-logo-transparent-192x192_f9578834168ba24df3eb53916a12c882.png
Mad Hedge Fund Trader
2019-03-27 01:06:03
2019-07-10 21:38:23
The Death of Another Startup