Yu'e Bao or "leftover treasure" in English has caught the attention of more than 400 million Chinese investors.
This money market fund has exponentially grown into a $250 billion fund by the end of 2017, and is now the largest money market fund in the world!
This product isn't offered by Bank of China or another giant state-owned bank or financial enterprise, but Alibaba's (BABA) Ant Financial (gotta love those Chinese names).
Assets under management are up 100% YOY and it now accounts for a quarter of China's money-market mutual fund industry in just one fund.
These inflows coincide with the sudden migration into mobile payments. Common folks are comfortable with investing their life savings in these short-term instruments with a too-big-to-fail, larger-than-life firm such as Alibaba.
Yu'e Bao derives its funds from Alipay users, Alibaba's digital third-party platform, that allows consumers to pay for everything in life from theater tickets to utility bills.
Service is unified on a holistic graphic interface. Users can easily divert cash into this fund with a few screen taps on their app. Yu'e Bao's ROI offers a seven-day annualized yield of 4.02%, down from the introductory annualized rate of 6.9% around the launch in 2013.
Yu'e Bao's short-term yield outmuscles the 1.5% interest rate on one-year Chinese bank deposits and the 3.6% yield on 10-year Chinese government debt.
Weak banking regulation has spawned a mammoth FinTech (financial technology) industry in the Middle Kingdom. Only one yuan (16 cents) is enough to create an account and considerable retail flow has rushed in.
China has catapulted ahead of the rest of the world emerging as the leader of global FinTech innovation. The pace, sophistication, and scale of development of China's FinTech have surpassed the level in any other of the developed countries.
The country's digital metamorphosis has enhanced e-commerce, payment systems, and connected logistical services. The Chinese discretionary spender for the past decade has been the deepest and most reliable lever of global growth.
Mobile third-party payments in China, 90% cornered by Tencent's WeChat and Alibaba's Alipay, are estimated to reach a lofty $6 trillion in revenue by 2019, more than 50 times that of the U.S.
These omnipresent payment systems are now deeply embedded into the fabric of Chinese society. It's common to witness homeless people on Shanghai subways waving around a scannable image for WeChat or Alipay money transfers instead of asking for physical cash.
Even in rural farmlands, shabby convenience stores prioritize digital currency and sometimes don't accept paper currency at all. Yes, China is beating the U.S. to a cashless society.
Digitization is changing the competitive balance, and global banks must embrace large-scale disruption caused by big tech platforms.
Banks in China regard these companies as potential collaborators resulting in a net positive long-term infusion of enhanced products and services.
Agreements have been forged between the Bank of China and Tencent, and the China Construction Bank has linked up with Alibaba.
China has incorporated the technical power of A.I. (artificial intelligence) and machine learning into its FinTech platforms at every opportunity. Robo-advisors are also making inroads creating a bespoke financial program for the individual.
This trend has so far failed to go viral in America where individuals still prefer plastic cards or even paper cash. E-commerce clocked in a paltry 9.1% of total U.S. retail sales in the third quarter of 2017.
Even though most of us have our heads buried deep in our smartphone virtual world, Americans are still programmed to whip out debit or credit cards at every opportunity.
Chinese who visit America carp endlessly about America's archaic payment system.
Ultimately, American payment systems are ripe for digital disruption.
The American consumer will ultimately cause severe damage to MasterCard (MA), Visa (V), and American Express (AXP) which are happy with the current status quo.
The lack of innovation in the US FinTech sector is a failure in the otherwise fabulous technological leadership of the US. American smartphones should already be a fertile digital wallet, not just a niche market.
Savvy Jack Dorsey even invented a firm based on this inefficiency exploiting the lack of proficiency in domestic FinTech with Square (SQ).
And a vital reason the stock has gone parabolic this year is because of the brisk execution and the long runway ahead in this industry.
American big tech will gradually utilize China's FinTech model and extrapolate it with "American personality." It is much more of a two-way street now than before with cutting-edge ideas flowing both ways.
The next leg up after digital wallet penetration of FinTech is money market funds on tech platforms. In effect, the Chinese innovation of this industry has allowed more variations of potential financing for the ambitious Chinese, and the same trends will gradually appear on Yankee shores.
Ironically enough, Amazon's (AMZN) land grab strategy is more prevalent in China as artificially low financing and juicier scale justify this strategy.
The scaling premium also explains why corporate China's early adopter advantage is so effective because not many countries boast a 1.3-billion-person consumer market.
Soon, Americans will wake up to the reality that American FinTech must advance or foreign firms will rush in.
Mediocrity is not good enough.
iPhones and Android consumers could direct savings into tech money market funds with compounding yield all on a single digital platform.
Tech companies could deploy some of the repatriated cash to invest in some fledgling FinTech expertise to smoothly execute this new endeavor.
Consequently, a successfully created money market fund on a tech platform would enlarge the already substantial cash hoard these firms possess. Not only will the large tech companies flourish, but the big will get absolutely massive.
The determining factor is financial regulation. Capitol Hill has drawn a large swath of mighty Silicon Valley tech titans to testify because they are stepping on too many toes lately.
A scheme to hijack the digital payments market and dominate the mutual fund industry will cause unyielding push back in Washington especially when the Amazon death star continues pillaging select industries of their choosing and eliminating brick-and-mortar jobs by the millions.
J.P. Morgan (JPM) which has the largest institutional money market fund in the country and retail stalwarts such as BlackRock and Vanguard will be sweating profusely too if mega tech starts probing around its turf.
Alibaba is also coming for its bacon with the failed purchase of payment transfer service MoneyGram International (MGI) temporarily shutting out Jack Ma from a foothold in the American payment system industry.
And if the Chinese aren't let in, there will be others sniffing around for the bacon, too.
The momentum for these financial instruments is robust as FinTech integrates deeper into consumer life. The global cash glut from a decade of cheap financing is causing profit-hungry investors to starve for high-yield vehicles.
The stability and clean balance sheets of tech giants give them ample chance to successfully execute. So, why can't they also become banks? Would you buy an Apple, Amazon, or Google money market fund if they offered a 4% to 7% annualized yield?
I believe most Americans would.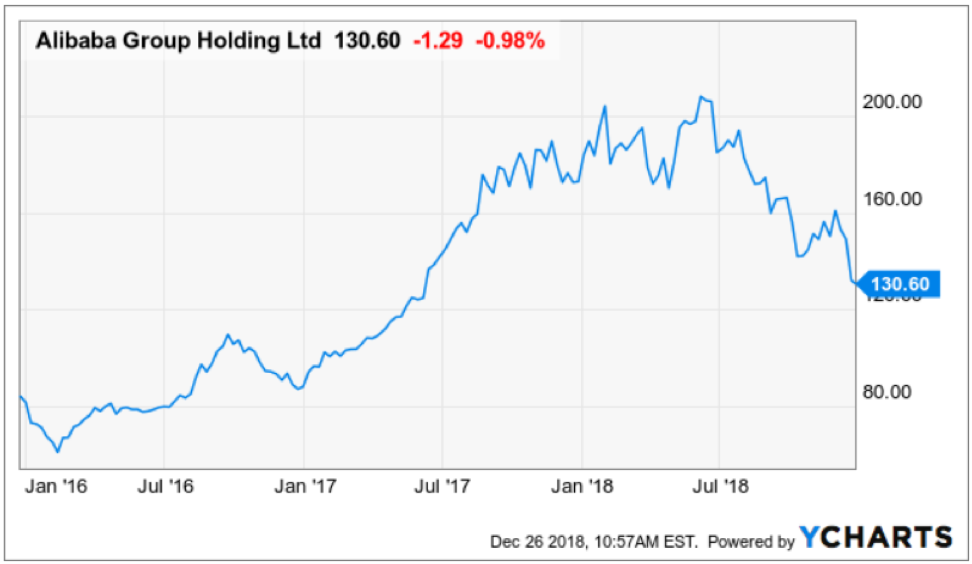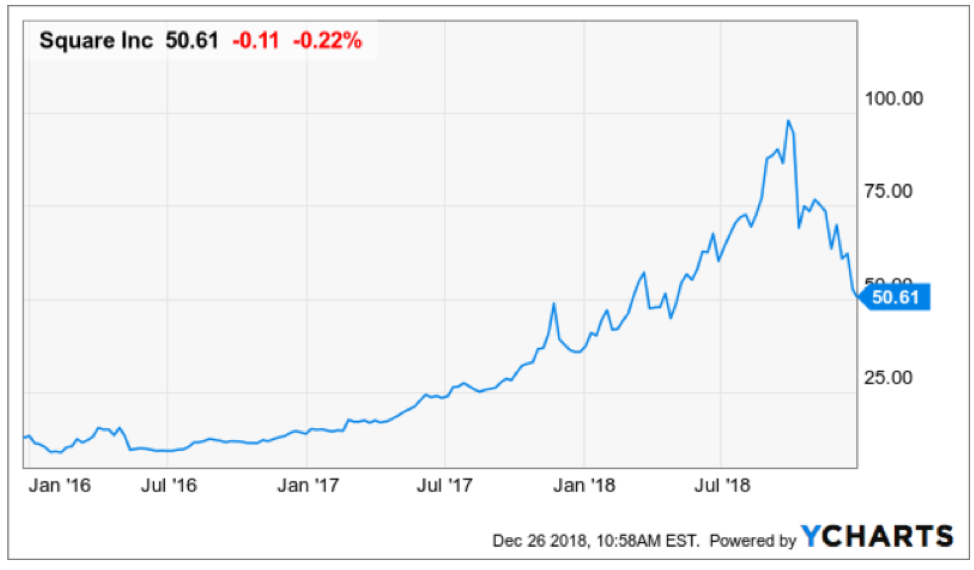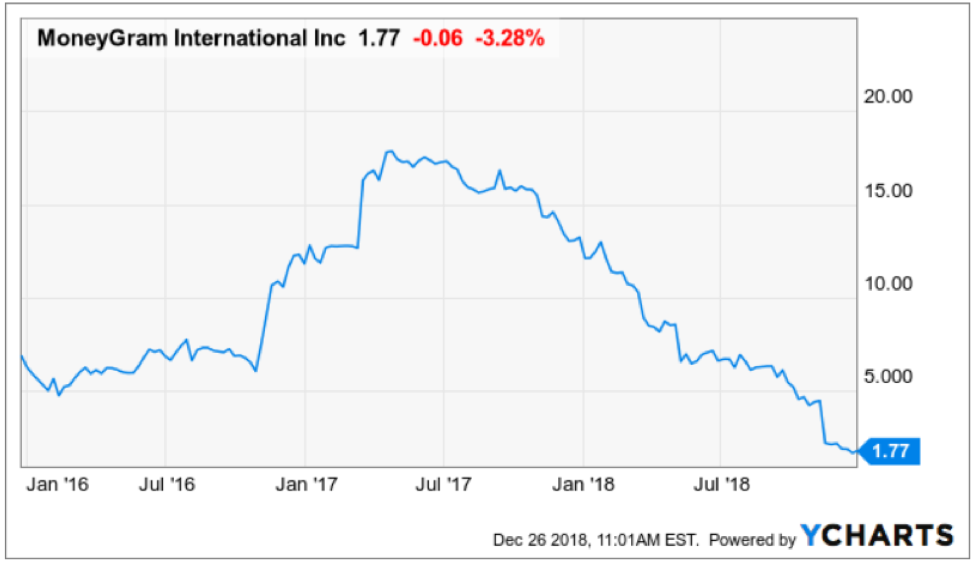 https://www.madhedgefundtrader.com/wp-content/uploads/2019/05/cropped-mad-hedge-logo-transparent-192x192_f9578834168ba24df3eb53916a12c882.png
0
0
MHFTR
https://www.madhedgefundtrader.com/wp-content/uploads/2019/05/cropped-mad-hedge-logo-transparent-192x192_f9578834168ba24df3eb53916a12c882.png
MHFTR
2019-01-02 02:06:32
2019-07-09 05:00:39
The FANGs' Path to Online Banking