The tech market is telling us that the effects of coronavirus on the U.S. economy have accelerated the Golden Age of Big Tech pulling it forward to 2021.
You know, Big Tech is having their time in the sun when unscrupulous personal data seller Facebook is experiencing 10 times growth with its live camera product Portal video during the health crisis.
That is the type of clout big tech has accumulated in the era of Covid-19 and investors will need to focus on these companies first when putting together a high-quality tech portfolio.
Every investor needs upside exposure to a group of assets that is locked into the smartphone ecosphere.
There are no excuses.
Smartphones, although not a new technology, is now a utility, and the further away from the smartphone revenue stream you get, business is nothing short of catastrophic minus healthcare.
The health scare has ultimately justified the mammoth valuations of over $1 trillion that Apple, Microsoft, and Amazon command.  
The next stop is easily $2 trillion and then some.
Consumers are so much more digitized in this day and age weaving in a tapestry of assets such as the iPhone at Apple, advertising at Facebook, and search ads at Google.
Can the coronavirus keep the digital economy down?
Green shoots are certainly popping up with regular consistency.
Facebook and Google have said that digital advertising has "stabilized."
Apple, Amazon, Netflix, Facebook, and Google each reported financial results in the past week with profits and revenue that, while hit by the closure of the economy, still outperformed relative to the broader market.
Investors already priced in that Apple's iPhone sales temporarily disappeared, that Google's and Facebook's advertising revenue dropped and that Amazon is spending big to keep warehouse workers safe.
Forward expectations can only go north at this point reflecting a giant bull wave of buying that has benefited tech stocks.
Other top tier companies not in the FANG bracket have also gone gangbusters.
Zoom has turned into an overnight sensation now replacing all face-to-face meetings, sparking competition with Microsoft's Teams video chat and Google Meet.
The market grab that big tech has partaken in will position them as the major revenue accumulators for the next 25 years.
Unsurprisingly, Apple was the canary in the coal mine by calling out a dip in iPhone sales and manufacturing in China earlier in the year.
While iPhone's sales did fall, down nearly 7%, to $28.9 billion, its revenues from services and wearables, two categories that have been rising steadily for years, jumped 16.5% and 22.5% respectively.
Chip giant Qualcomm said phone shipments will likely drop about 30% around the globe in the June quarter while Apple rival Samsung, said phone and TV sales will "decline significantly" because of the coronavirus.
Google's YouTube has grown 33% while the video giant keeps us entertained and Microsoft's Xbox Game Pass subscription service notched more than 10 million subscribers.
Facebook said nearly 3 billion people use its collection of chat apps representing an 11% jump from a year ago.
Everywhere we turn, relative outperformance is evident which in turn minimizes the absolute underperformance in year to year growth.
The market is looking through and putting a premium on the relative outperformance.
Many are coming to the realization that the economy and population will live with the virus until there is a proper vaccine, meaning an elongated period of time where consumers are overloading big tech with higher than average usage.
President Trump's chief economic adviser Larry Kudlow is projecting that the U.S. economy next year could see "one of the greatest economic growth rates."
I would adjust that comment to say that big tech is tipped to be the largest winner of this monster rebound in 2021 putting the rest of the broader market on its back.
This is quickly turning into two economies – tech and everybody else.
The eyeballs won't necessarily translate into a waterfall of revenue right away because of the nature of all the free services that they provide.
But at the beginning of 2021, a higher incremental portion of consumer's salaries will be directed towards big tech and the fabulous paid services they offer.
Actions speak louder than words and Berkshire Hathaway's Warren Buffett unloading billions in airline stocks is an ominous sign indicating that parts of the U.S. economy won't come back to pre-virus levels.
The biggest takeaway in Buffet's commentary is that he elected to not sell tech stocks like his big position in Apple validating my thesis that any investor not already in big tech will flood big tech with even more capital after being burnt in retail, energy, hotels, and airlines.
Then, when you consider the ironclad nature of tech's balance sheets, even in the apocalyptical conditions, they will profit and rip away even market share from the weak.
It's to the point where any financial advisor who doesn't recommend big tech as the nucleus of their portfolios is most likely underperforming the wider market.
As the U.S. economy triggers the reopening mechanisms and we enter into the real meat and bones of the reopening, data will recover significantly signaling yet another leg up in tech shares.
Hold onto your hat!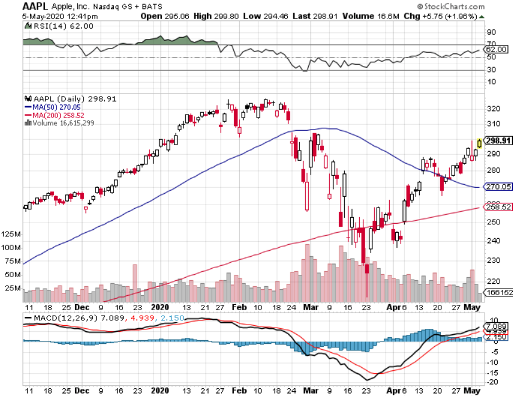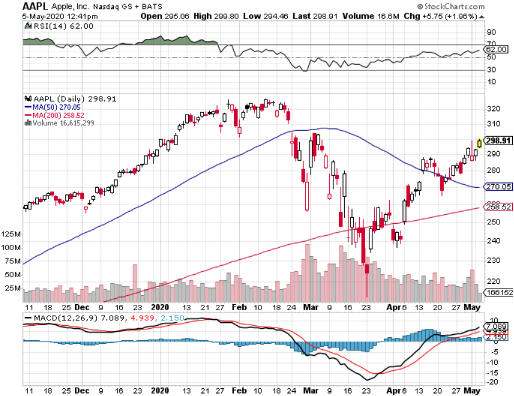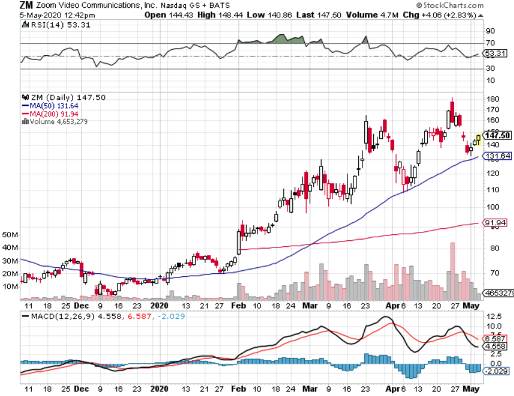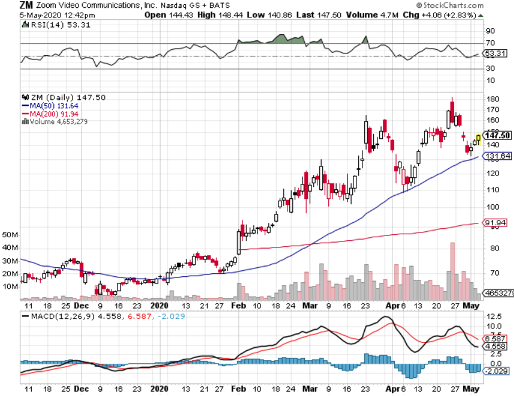 https://madhedgefundtrader.com/wp-content/uploads/2019/05/cropped-mad-hedge-logo-transparent-192x192_f9578834168ba24df3eb53916a12c882.png
0
0
Mad Hedge Fund Trader
https://madhedgefundtrader.com/wp-content/uploads/2019/05/cropped-mad-hedge-logo-transparent-192x192_f9578834168ba24df3eb53916a12c882.png
Mad Hedge Fund Trader
2020-05-06 09:02:59
2020-06-09 09:31:02
The Golden Age of Big Tech Has Only Just Begun