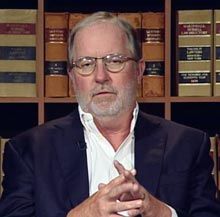 Legendary futures trader, Dennis Gartman, says the euro has had it, and has a long way to go before it finds a bottom. He is urging investors to short the European currency and go long Canadian and Australian dollars against it. They may resolve Greece, but not Portugal, Spain, or Italy.
The strong dollar is also causing a lot of damage to the commodities charts and their derivative equities, with those for Freeport McMoRan (FCX) and US Steel (X) broken. The government January crop report forecasting the corn harvest will leap from 12.8 to 13.1 billion bushels is a total game changer, as genetically modified seeds are delivering incredibly tough, weather resistant strains and surprisingly large yields.? Gartman is now repositioning his portfolio to go long industries that benefit from falling food and commodities prices, and go short producing industries. Gold is also taking a hit, so he prefers to go long against weaker sterling and the euro. Watch the euro/yen cross for short term market direction, as it is a great barometer of global risk taking.
Although he believes the economy is out of recession, it is not returning to the heady 3%, 4%, and 5% the economy sees in its rear view mirror. Instead, it is heading for the ?square root? scenario I have been arguing for, which he refers to as ?a tea cup with a handle.? With bankers reverting to their traditional 9:00-3:00 work day, the credit won?t be available to do any better. Why should they bother lending to customers of dubious credit quality when the steepness of the yield curve offers such a great free lunch?
Although there is much to worry about with Treasury bonds, it could be a long wait before we see a big move, and the early players could get bled dry by the cost of carry. Look no further than the JGB market, which some hedge funds started shorting 15 years ago, to no avail. US stocks are going nowhere, and could end up the year unchanged from where we are now, after suffering a big dip in the interim. China (FXI) is another story, which is leaping from the 14th century to the 22nd. Dennis also likes stocks in Brazil (EWZ), Australia (EWA), Canada (EWC), and Indonesia (IDX).
Dennis has been in the market since they traded rocks for pre-Cambrian settlement. He has published his daily ?Gartman Letter? since 1987, which is a must read for hedge fund managers, major corporations, banks, prop desks, and hedge funds. Dennis started his career as an economist for ?Cotton, Inc,? where he analyzed cotton supply and demand for the US textile industry. He went on to trade foreign exchange for NCNB National Bank in Charlotte, North Carolina, and to trade bond futures as an independent member of the Chicago Board of Trade. He then managed the futures brokerage operation of Sovran Bank. Dennis recently served as an outside director of the Kansas City Board of Trade, and taught classes on derivatives at the Federal Reserve school for bank derivatives. Dennis is going to share his thoughts with us on stocks, bonds, currencies, commodities, and the economy. If you are a qualified investors and want to shower Dennis with your millions for management, you can contact him at www.thegartmanletter.com.
To hear my entire interview with Dennis, where we discuss the future of everything under the sun, please click the play button below.
Hedge Fund Radio is a weekly program featuring one-on-one interviews with the titans of the hedge fund industry. The show is hosted by legendary hedge fund manager John Thomas, one of the most seasoned players in the industry. It is broadcast live on station KGOL 1180 AM in Houston, Texas as part of the BizRadio? network to 100,000 local listeners, and will be streamed online to a further 100,000 national and international listeners.
The show is broadcast every Saturday morning at 12:00 pm Eastern time, 11:00 am Central time, 9:00 am Pacific Coast Time, and 5:00 pm Greenwich Mean Time. For pilots and the military, that is 17:00 Zulu time. For the online link to the show, please go to www.bizradio.com , click on ?Listen Live!?, and click on ?Houston 1110 AM KTEK.? For that added insight into the future of the markets tune in, or catch the show in my Hedge Fund Radio archives.
https://www.madhedgefundtrader.com/wp-content/uploads/2010/02/Podcast.jpg
270
710
John Thomas
https://madhedgefundtrader.com/wp-content/uploads/2019/05/cropped-mad-hedge-logo-transparent-192x192_f9578834168ba24df3eb53916a12c882.png
John Thomas
2010-02-13 14:34:00
2020-03-23 10:03:50
The Mad Hedge Fund Trader Interviews Dennis Gartman of The Gartman Letter on Hedge Fund Radio