When commercial pilots fly across the US, they often give each other a heads up about dangerous conditions so other can avoid them. "Chop" is a common one, clear air turbulence that appears on no instruments. Usually, a simple altitude change of a few thousand feet is enough to deal with the problem.
"Chop" is what we traders have had to deal with in the stock market a lot for the past 18 months ever since the trade war with China started. Look at the S&P 500 (SPY) and you see that we have been covering the same ground over and over again, much like trench warfare in WWI. Since April 2018, we have crossed the $270-$290 space no less than six times.
We are just now kissing the upper edge of that band. What happens next depends on your beliefs. If you think the trade war will end in the next month and we don't go into recession, then the markets will break out to new all-time highs, blasting all the way up to $320. If you don't, you want to be fading this move, unloading risk, and entertaining short plays.
I'll let you decide.
As for me, I have been suspicious of this rally since it started the third week of August. It has been led by banks, energy, retailers, and all the other garbage with terrible fundamentals that have been falling for years. In other words, it is pure short covering. There is no net money coming into the market. In the meantime, technology has not fallen, it has ground to a halt awaiting the next flood of capital.

It was Apple (AAPL) day in Silicon Valley, with the world's largest company rolling out a host of new services and upgrades. The new Apple TV Plus streaming service was the focus, coming out with a $5 a month price, easily undercutting Disney Plus (DIS) at $10 and Netflix (NFLX) at $15.
It is an in-between generation year, so we didn't get anything big. But with 200 million iPhones needing replacement in coming years (AAPL) is still a good long-term hold. All eyes will be on the share buy backs.
The next antitrust assault on big tech arrived, with Facebook (FB) and Google (GOOGL) now in the sights of 49 US states. This will go nowhere as technology has been leading to lower prices, not higher ones. What is the monopoly value of a service that is given away for free? The choice is very simple: let the US continue to dominate tech, or let China take it over.
Job growth is slowing, and the belief that it has peaked for this cycle is growing. Job openings fell 31,000 in August to 7.2 million according to the Department of Labor. The big loss was in wholesale trade, the big gain in information technology. The economy is moving from old to new.
The John Bolton firing, the national security advisor, crushed oil as the chance of a major Middle Eastern war decline, knocking $1.50 off of Texas Tea. That negotiation with the Taliban didn't go so well, with them blowing up our people while talking with Mike Pompeo. The risk is that Trump's next national security advisor could be worse. That's been the trend. The last national security advisor took money from the Russians.
Europe pulled out all the stops (FXE), renewing a stimulus program with massive quantitative easing. Euro interest rates also to be cut. Eventually, a lot of that money will end up back in the US, the only place in the world with decent investment returns. That's why our stocks are now a few pennies short of a new all-time high.
We saw more of Trump talking up the market ahead of trade talks, with the administration considering half a deal on trade tariffs, while throwing technology under the bus with an intellectual property walkaway. Good for the Midwest, terrible for the west coast.
The bond market meltdown continued, with one of the sharpest collapses in history, down 11 points in a week, The ten-year US Treasury bond yield (TLT) has spiked from 1.44% to 1.90% in a week. Hope you got the rate lock on your refi last Friday. Long bonds had become the most overcrowded trade in a decade. Give it a month to digest, then take another run at the highs in prices, lows in yields.
China (FXI) bought ten shiploads of soybeans (SOYB), hoping for a positive outcome in the October trade talks. Or did they make the purchase to start the trade talks in the first place? Who knows? Price spikes 5%, at last! It's why stocks are pushing to new all-time highs.
The budget deficit toped $1 trillion in the first 11 months of fiscal 2019, the highest since the financial crisis. Running deficits this big during peace time with 2% economic growth will leave us with no way to get out of the next recession. It's setting up the most predictable financial crisis in history, the next one. It's just a matter of time before the chickens come home to roost. By the time Trump leaves office, the national debt will have increased by $4 trillion, or 20%.
The Mad Hedge Trader Alert Service is treading water in this wildly unpredictable month.
My Global Trading Dispatch stands near an all-time high of 334.99% and my year-to-date remains level at +34.85%. My ten-year average annualized profit bobbed up to +34.35%. 
I'll be running my 40% long in technology stocks into the September 20 options expiration because there is nothing else to do. After watching the bond market crater by 11 points, I could no longer restrain myself and stuck my toe in the water with a small long with yields at 1.90%. I may have to sweat a move to a 2.00% yield, but no more. I break even at 2.10%.
The coming week will be one of the biggest of the year, thanks to the Fed.
On Monday, September 16 at 8:30 AM, the New York Empire State Manufacturing Index is out.
On Tuesday, September 17 at 9:15 AM, the US Industrial Production is published.
On Wednesday, September 18, at 8:30 AM, August Building Permits are released. At 2:30 PM, the Federal Reserve announces its interest rate decision. If they don't cut look out below?
On Thursday, September 19 at 8:30 AM, the Weekly Jobless Claims are printed. At 10:00 AM, Existing Home Sales are printed.
On Friday, September 20 at 8:30 AM, the Baker Hughes Rig Count is released at 2:00 PM.
As for me, my entire weekend is committed to the Boy Scouts, doing assorted public services projects with the kids, timing a mile run for the Physical Fitness merit badge, and cleaning up San Francisco Bay. Hopefully, I will get some time to review my charts. I usually look at 200 a weekend.
Good luck and good trading.
John Thomas
CEO & Publisher
The Diary of a Mad Hedge Fund Trader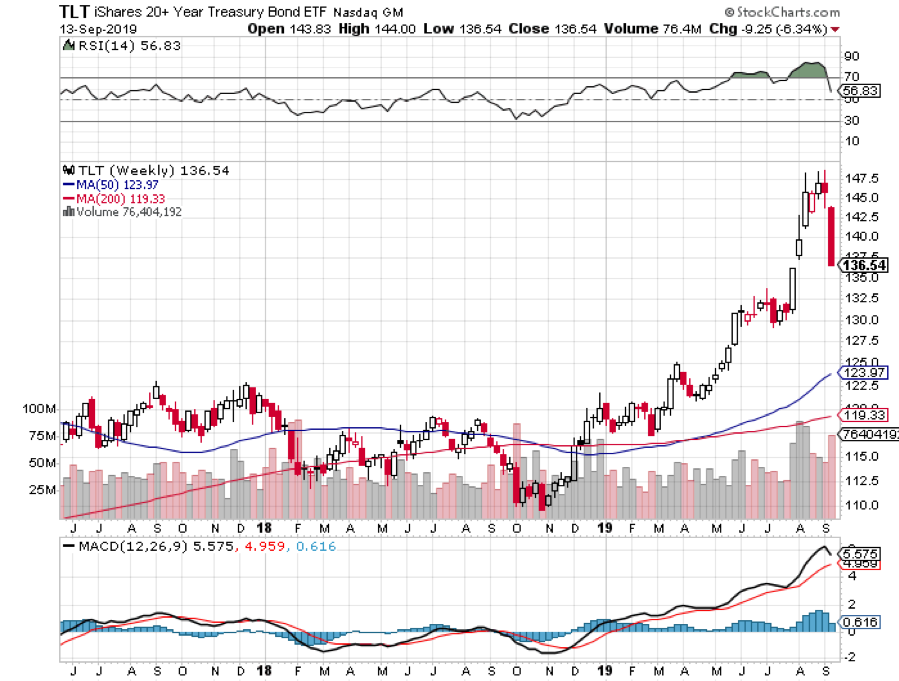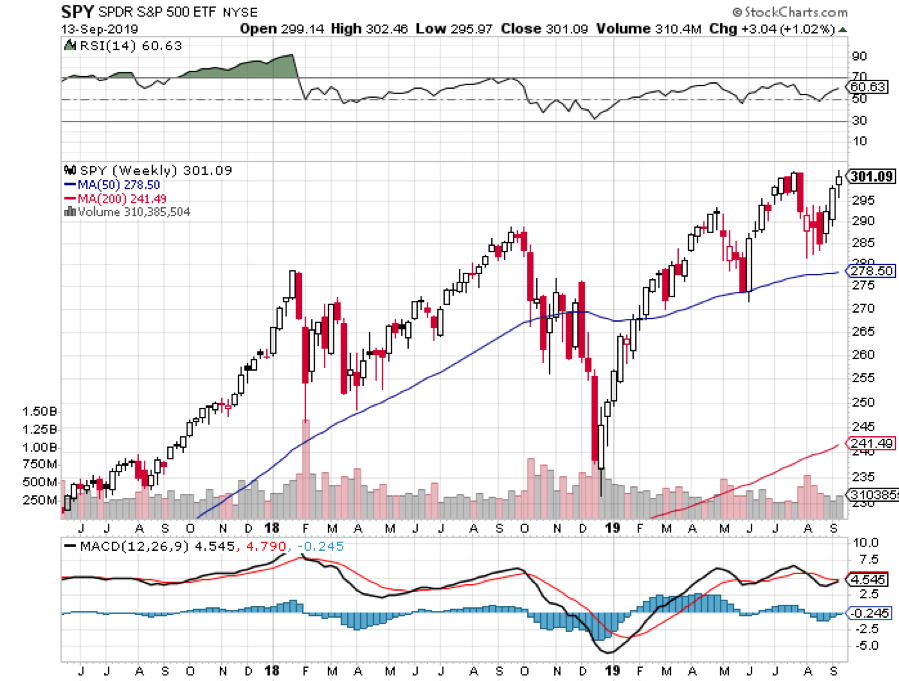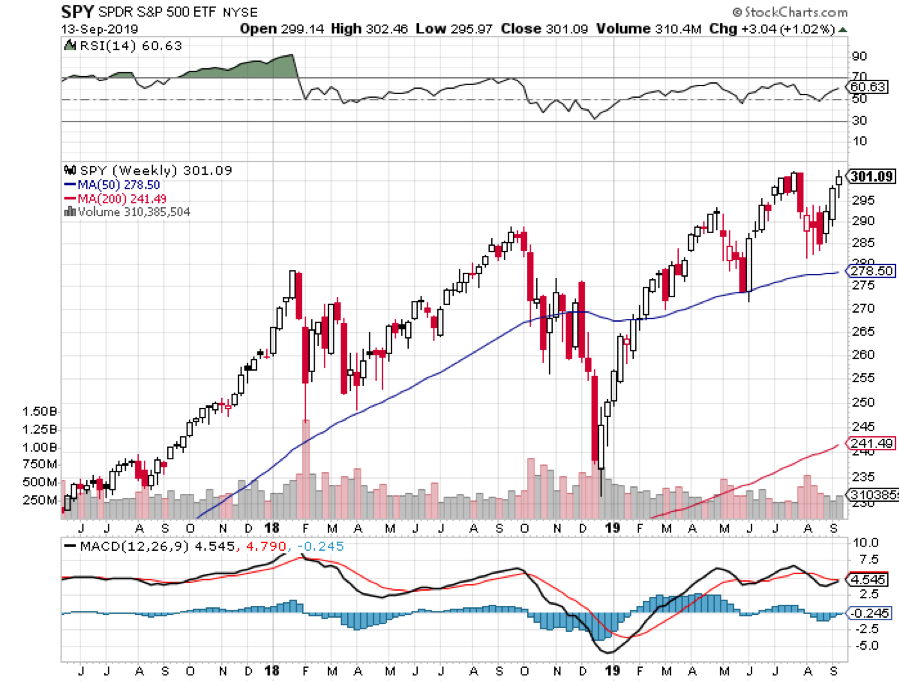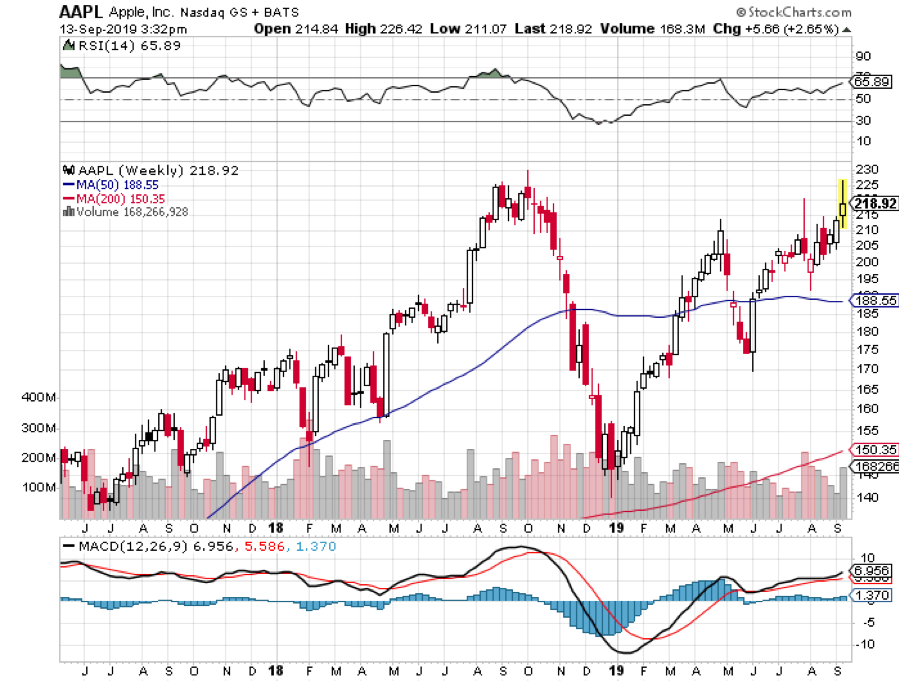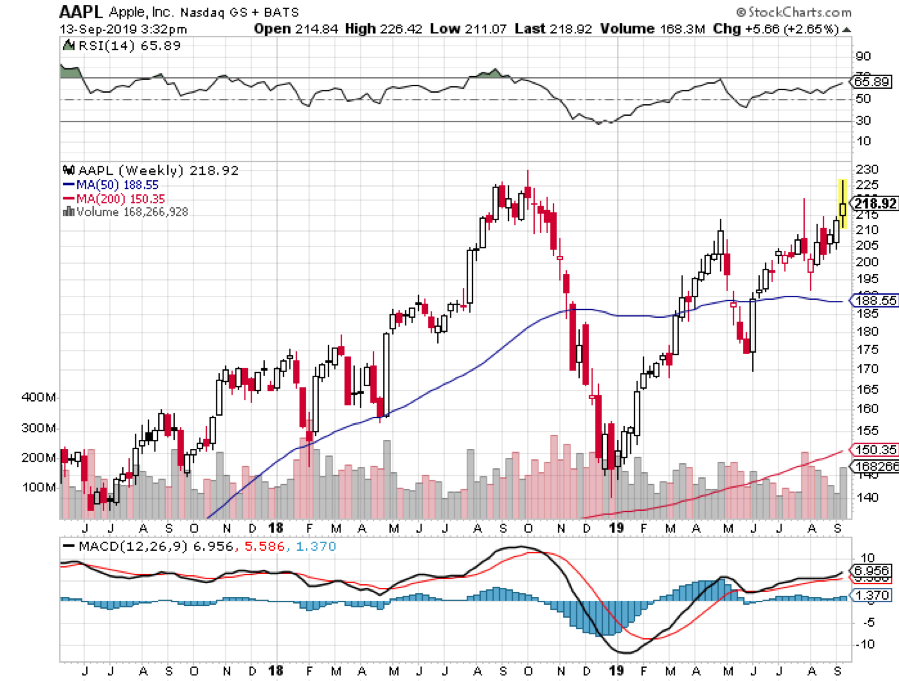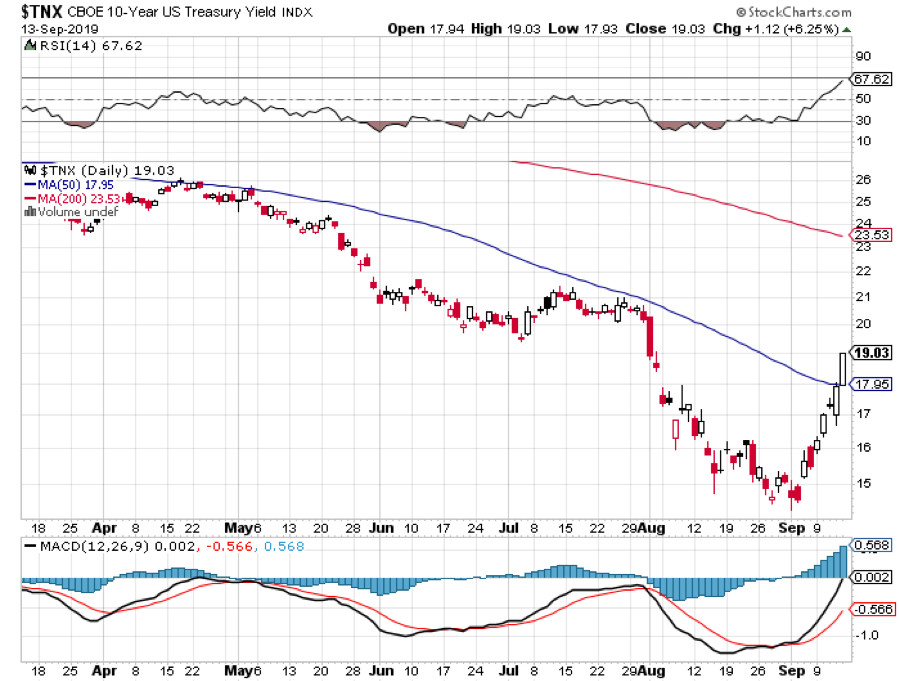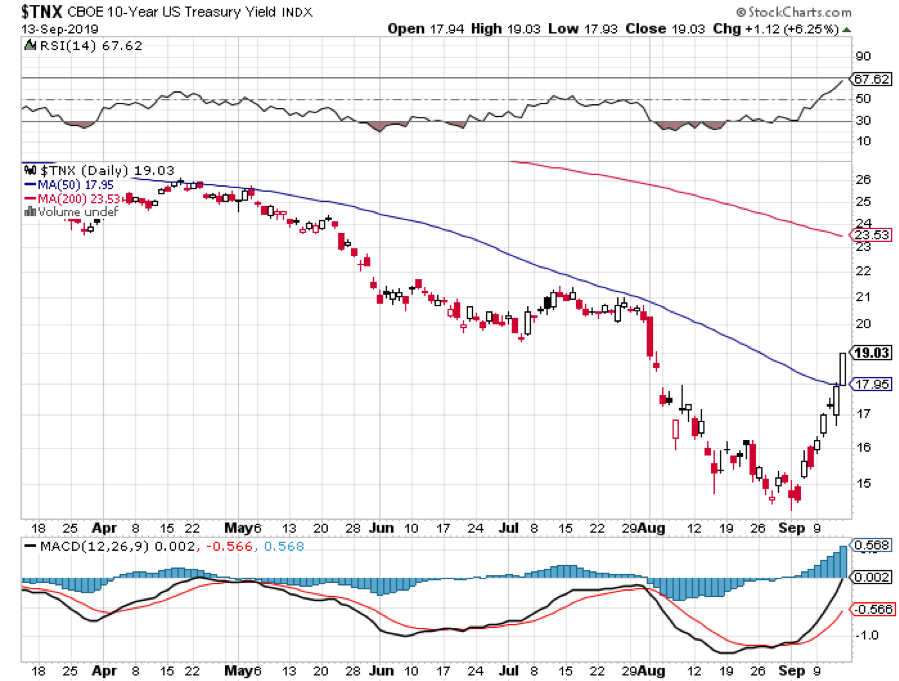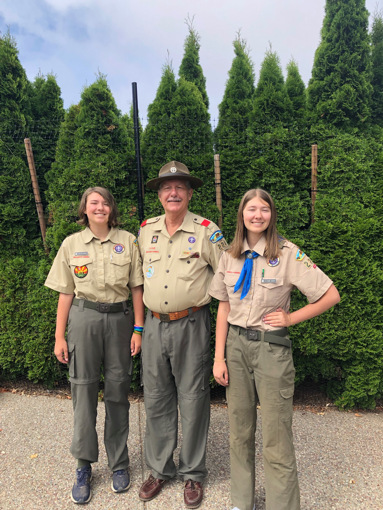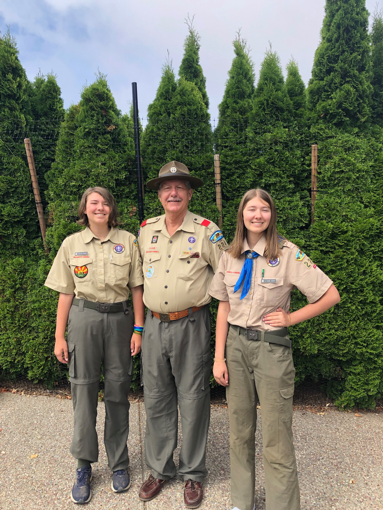 https://www.madhedgefundtrader.com/wp-content/uploads/2019/09/john-and-daughters.png
510
383
Mad Hedge Fund Trader
https://madhedgefundtrader.com/wp-content/uploads/2019/05/cropped-mad-hedge-logo-transparent-192x192_f9578834168ba24df3eb53916a12c882.png
Mad Hedge Fund Trader
2019-09-16 03:02:01
2019-12-09 12:50:30
The Market Outlook for the Week Ahead, or Choppy Weather Ahead