I have a request for all of you readers. Please do not nominate me for justice of the Supreme Court.
I have no doubt that I could handle the legal load. A $17 copy of Litigation for Dummies from Amazon would take care of that.
I just don't think I could get through the approval process. There isn't a room on Capitol Hill big enough to house all the people who have issues with my high school background.
In 1968, I ran away from home, hitchhiked across the Sahara Desert, was captured by the Russian Army when they invaded Czechoslovakia, and had my front teeth knocked out by a flying cobblestone during a riot in Paris. I pray what went on in Sweden never sees the light of day.
So, I'm afraid you'll have to look elsewhere to fill a seat in the highest court in the land. Good luck with that.
The most conspicuous market action of the week took place when several broker upgrades of major technology stocks. Amazon (AMZN) was targeted for $2,525, NVIDIA (NVDA) was valued at $400, and JP Morgan, always late to the game (it's the second mouse that gets the cheese), predicted Apple (AAPL) would hit a lofty $270.
That would make Steve Jobs' creation worth an eye-popping $1.3 trillion.
The Mad Hedge Market Timing Index dove down to a two-month low at 46. That was enough to prompt me to jump back into the market with a few cautious longs in Amazon and Microsoft (MSFT). The fourth quarter is now upon us and the chase for performance is on. Big, safe tech stocks could well rally well into 2019.
Facebook (FB) announced a major security breach affecting 50 million accounts and the shares tanked by $5. That prompted some to recommend a name change to "Faceplant."
The economic data is definitely moving from universally strong to mixed, with auto and home sales falling off a cliff. Those are big chunks of the economy that are missing in action. If you're looking for another reason to lose sleep, oil prices hit a four-year high, topping $80 in Europe.
The trade wars are taking specific bites out of sections of the economy, helping some and damaging others. Expect to pay a lot more for Christmas, and farmers are going to end up with a handful of rotten soybeans in their stockings.
Barrick Gold (ABX) took over Randgold (GOLD) to create the world's largest gold company. Such activity usually marks long-term bottoms, which has me looking at call spreads in the barbarous relic once again.
With inflation just over the horizon and commodities in general coming out of a six-year bear market, that may not be such a bad idea. Copper (FCX) saw its biggest up day in two years.
The midterms are mercifully only 29 trading days away, and their removal opens the way for a major rally in stocks. It makes no difference who wins. The mere elimination of the uncertainty is worth at least 10% in stock appreciation over the next year.
At this point, the most likely outcome is a gridlocked Congress, with the Republicans holding only two of California's 52 House seats. And stock markets absolutely LOVE a gridlocked Congress.
Also helping is that company share buybacks are booming, hitting $189 billion in Q2, up 60% YOY, the most in history. At this rate the stock market will completely disappear in 20 years.
On Wednesday, we got our long-expected 25 basis-point interest rate rise from the Federal Reserve. Three more Fed rate hikes are promised in 2019, after a coming December hike, which will take overnight rates up to 3.00% to 3.25%. Wealth is about to transfer from borrowers to savers in a major way.
The performance of the Mad Hedge Fund Trader Alert Service eked out a 0.81% return in the final days of September. My 2018 year-to-date performance has retreated to 27.82%, and my trailing one-year return stands at 35.84%.
My nine-year return appreciated to 304.29%. The average annualized return stands at 34.40%. I hope you all feel like you're getting your money's worth.
This coming week will bring the jobspalooza on the data front.

On Monday, October 1, at 9:45 AM, we learn the August PMI Manufacturing Survey.

On Tuesday, October 2, nothing of note takes place.
On Wednesday October 3 at 8:15 AM, the first of the big three jobs numbers is out with the ADP Employment Report of private sector hiring. At 10:00 AM, the August PMI Services is published.
Thursday, October 4 leads with the Weekly Jobless Claims at 8:30 AM EST, which rose 13,000 last week to 214,000. At 10:00 AM, September Factory Orders is released.
 
On Friday, October 5, at 8:30 AM, we learn the September Nonfarm Payroll Report. The Baker Hughes Rig Count is announced at 1:00 PM EST.
As for me, it's fire season now, and that can only mean one thing: 1,000 goats have appeared in my front yard.
The country hires them every year to eat the wild grass on the hillside leading up to my house. Five days later there is no grass left, but a mountain of goat poop and a much lesser chance that a wildfire will burn down my house.
Ah, the pleasures of owning a home in California!
Good luck and good trading.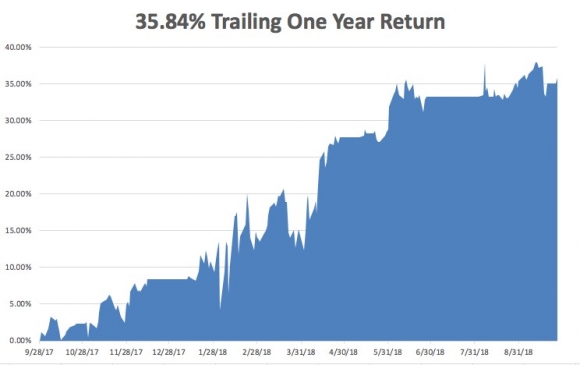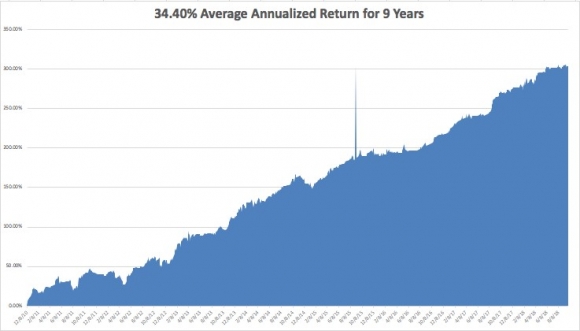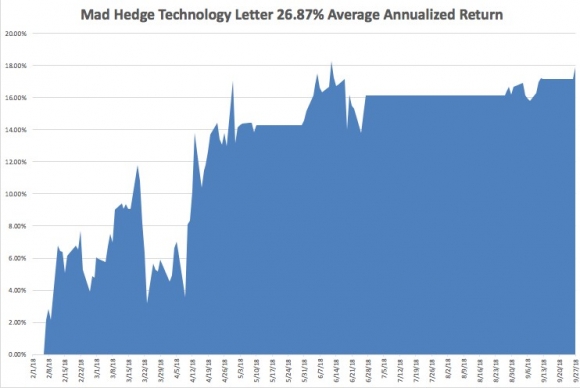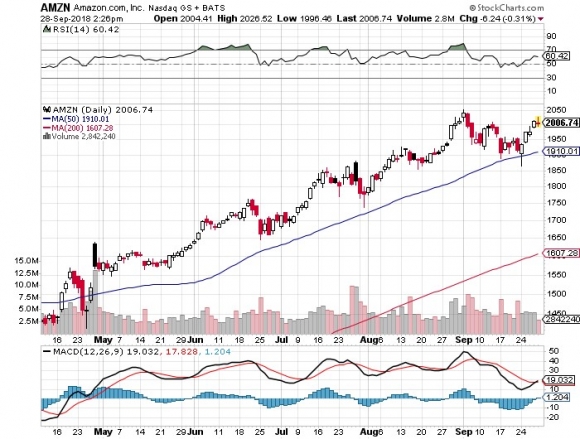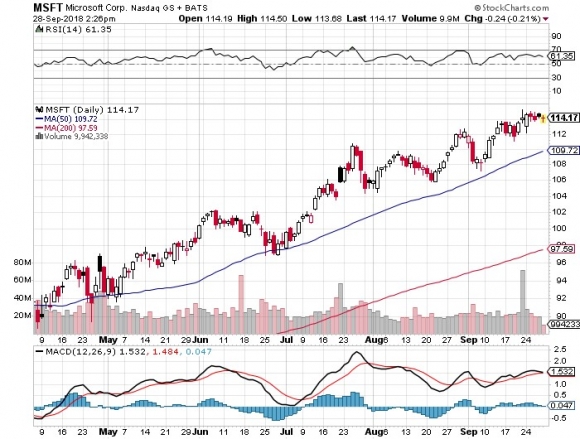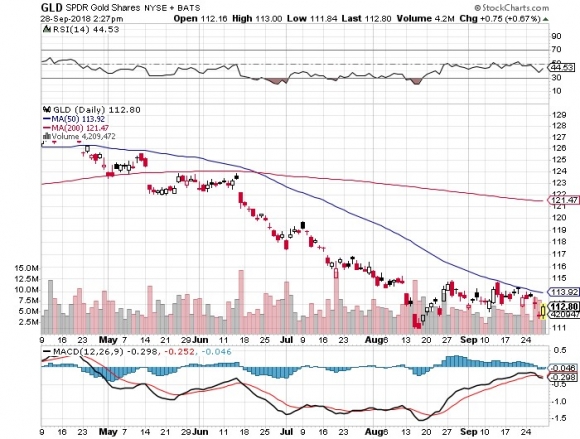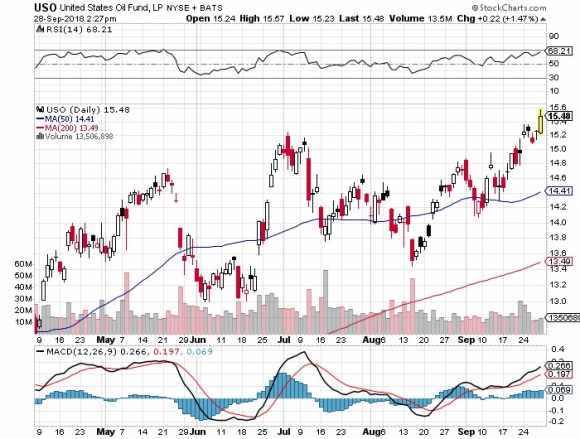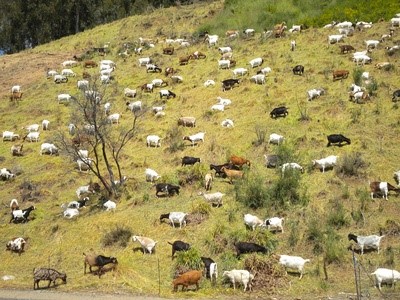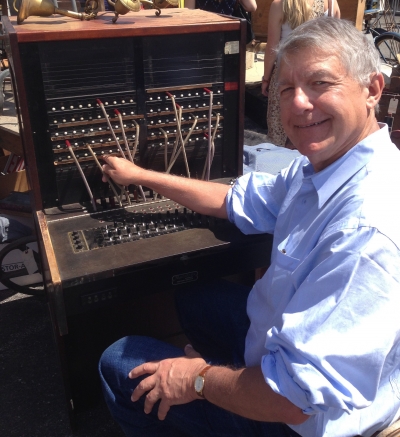 We're Taking Calls Now
https://www.madhedgefundtrader.com/wp-content/uploads/2018/09/trailing-one-year-image-1-1-e1538166658317.jpg
365
580
MHFTR
https://madhedgefundtrader.com/wp-content/uploads/2019/05/cropped-mad-hedge-logo-transparent-192x192_f9578834168ba24df3eb53916a12c882.png
MHFTR
2018-10-01 01:07:25
2018-10-04 13:06:00
The Market Outlook for the Week Ahead, or Don't Nominate Me!