Let me make this clear.
My forecast for the Dow Average for 2030 is 120,000, which I have been predicting since the market bottomed in March, 2010, up 313% from here.
My problem is that so many people have recently come over to my own line of thinking that it has become impossible for me to take advantage of it.
The only chance you had to get into the market in 2020 was when the president ordered the execution of an Iranian general. Even then, the Dow dropped only 400 points, a miniscule 1.4%, and the Mad Hedge Market Timing Index backed off a smidgen, from 93 to 87. It then took off again like a scalded chimp.
Every professional trader I know to a man and woman is out of the market, stunned by euphoria run amok. We all know this ends in tears. The only question is how many pennies you can pick up before the steamroller runs you over. Option implied volatilities are at five-year lows, never a good place to trade.
I've been telling big hedge funds to give control of their funds over to their youngest, least experienced, and dumbest traders. It is only they who can make money in this environment, those who have never seen markets go down. I gave the same advice in 2007, 1999, and 1987. Before that, nobody cared what I thought.
So there is nothing left for us to do here but exercise rock-solid discipline, while many others are dancing on the tables. You can take solace in the knowledge that those buying stocks here will be puking them back out when markets are down 5%-10%. Whether that takes place next week or next month is anyone's guess.
US stocks have risen 40% in 12 months on falling earnings, taking earnings multiples from 14 to 20. And the Volatility Index (VIX) stands at a near-decade low of $12. Am I missing something?
Risk is extreme, with Wharton's Uber bull, Jeremy Siegal expecting the Dow Average to hit 30,000 in the next ten days. The top five stocks are posting most of the gains. With the Mad Hedge Marketing Timing Index at a lofty 93 last week, how many pennies can you pick up in front of the steamroller? I'm staying in cash with a small long volatility position I bought at a half-decade low.
It's Q4 Earnings Season, with the big banks kicking off on Tuesday, generally bringing in satisfying result. Will aggregate earnings be flat or show a small gain? Most companies have already cut forecasts enough so 80% will beat predictions. The problem is how much is in the price?
Tesla hit $550, as the stock continues its parabolic run. It's definitely getting overcooked here with a nonstop $320 run since June. Look for a Q1 sales pullback as the steroids of the rush to beat the 2019 end of federal subsidies wears off. That will be your next chance to buy. My decade target is $2,500 a share.
The Big biotech & healthcare conference last week in San Francisco organized by JP Morgan usually marks an interim top for this sector. If you need short term profits, better now than never. Some of our names have doubled and many are up 25% since the launch of the Mad Hedge Biotech & Healthcare Letter in September. Click here to subscribe.
US Consumer Prices rose in December, up 0.2%, following hotter months. The CPI is up a miniscule 2.3% YOY. With inflation moderating, Goldilocks lives!
Blackrock says climate change will remake investment. The $7 trillion manager is rolling out a new line of ETFs focusing on ESG, or Environmental, Social, and Governance investing. ESG has risen from 1% to 3.6% of all funds in a year. Investing in traditional carbon-based companies is essentially banned.
The Trade wars are still costing us money, with the World Bank cutting growth forecasts for 2020 and 2021. Almost every economic data point is weaker than two years ago. Only jobs remain robust. The Fed says that manufacturing has been hardest hit. How long will the pain continue?
Student debt tops $1.6 trillion making it the next subprime crisis. Most borrowers are only paying monthly interest and not a penny towards principal. That's millions of consumers that are out of the economy and not spending. I paid off my loans 40 years ago with a single check. The loan officer asked, "You want to do what!?"
Housing starts soared to a 13-year high, up a blockbuster 16.9% in December to 1.608 million units. The industry is cashing in on massive Fed expansion of the monetary base and ultra-low interest rates. Buyers recently enrich by rocketing stock prices are stepping up as the "wealth effect" explodes.
My Global Trading Dispatch performance held steady at +356.91% for the past ten years, an all-time high. My 2019 year-to-date came in at a final +55.86%. We closed out December with a market beating +4.97% profit. My ten-year average annualized profit ground back up to +35.28%. 
Option values are at five years low, making the call and put spreads I usually do the least attractive since 2015. My true risk-free trades take place when the Volatility Index (VIX) rises above $20. It has been hugging $12 for the past two weeks.
You don't need me, or any other advisor, when markets rise every day. When they don't, you financial life depends on me.
The coming week will be pretty dismal on the data front, with a national holiday and some other minor releases.
On Monday, January 20, market was closed for Martin Luther King Day.
On Tuesday, January 21, no data releases of note take place.
On Wednesday, January 22, at 8:00 AM, Existing Home Sales for December are out, the most important housing number of the month.

On Thursday, January 23 at 8:30 AM, Weekly Jobless Claims are announced.

On Friday, January 24, The Baker Hughes Rig Count is released at 2:00 PM.
As for me, I spent Saturday hiking 12 miles around San Francisco with 20 Boy Scouts, instructing them on the finer points of navigating by compass. I found a lot of lesser sights I had never seen before and stumbled across several charming postage stamp-sized community parks. We ended up at Ghirardelli Square where we consumed a celebratory hot fudge sundae.
And what did we come across during our explorations? A naked man with a selfie stick walking down the Embarcadero making a YouTube video!
Only in San Francisco.
Good Luck and Good Trading
John Thomas
CEO & Publisher
The Diary of a Mad Hedge Fund Trader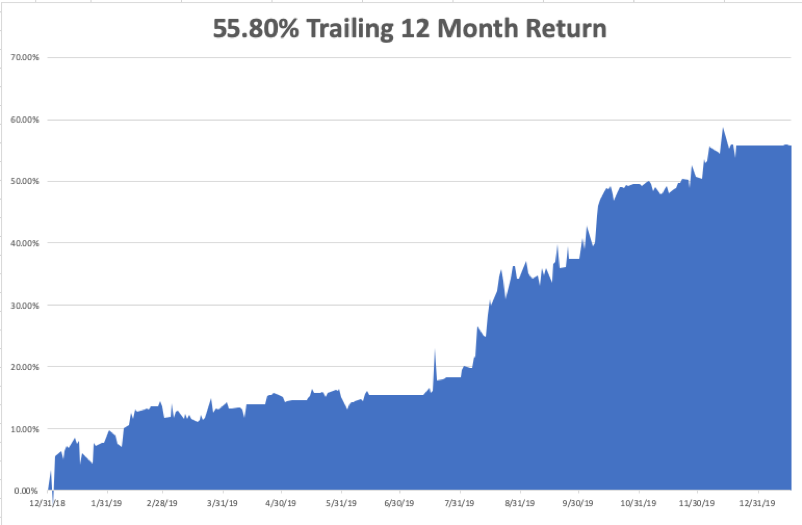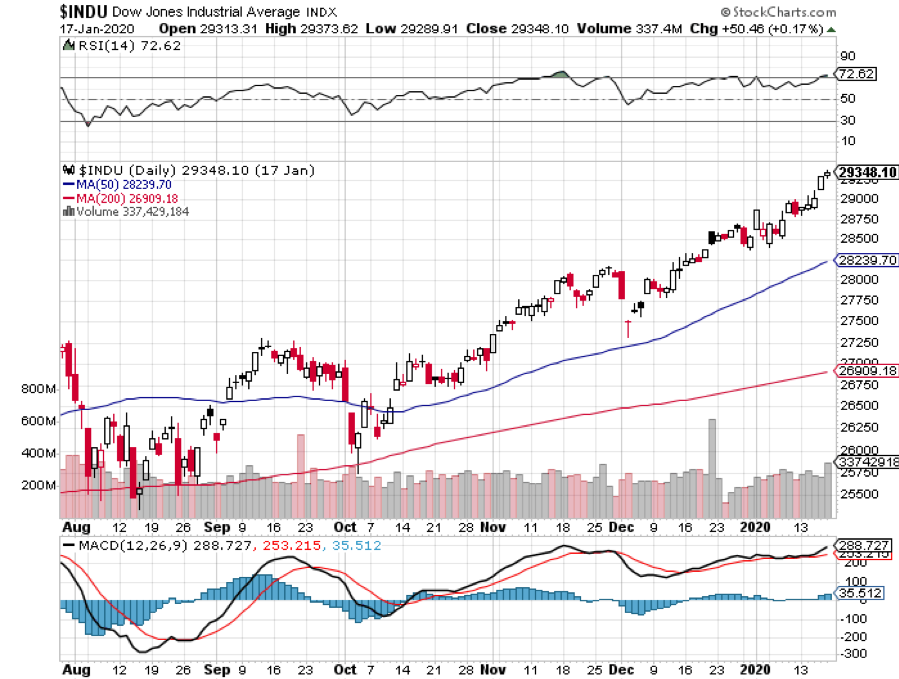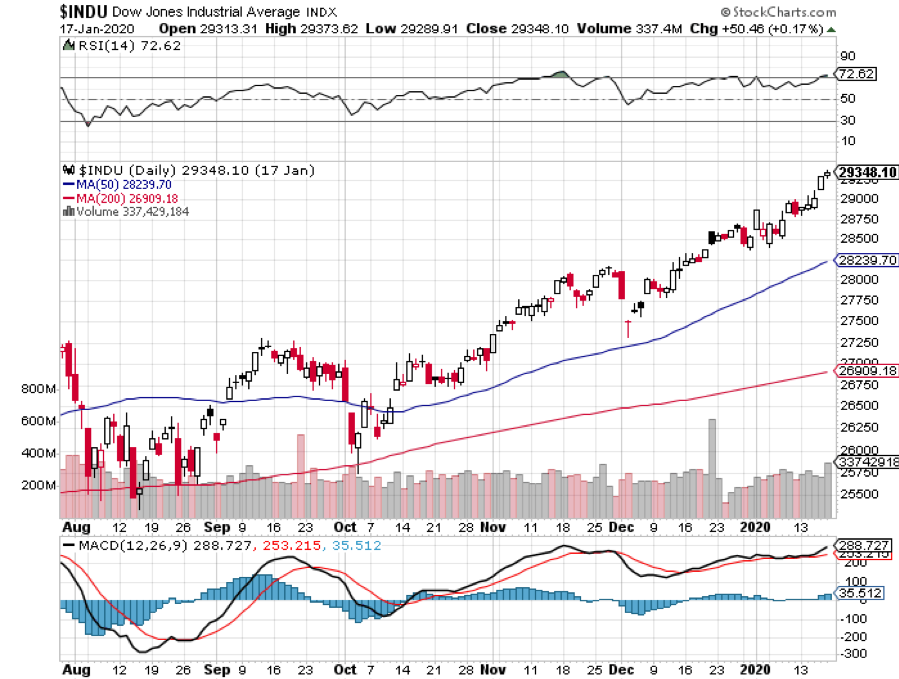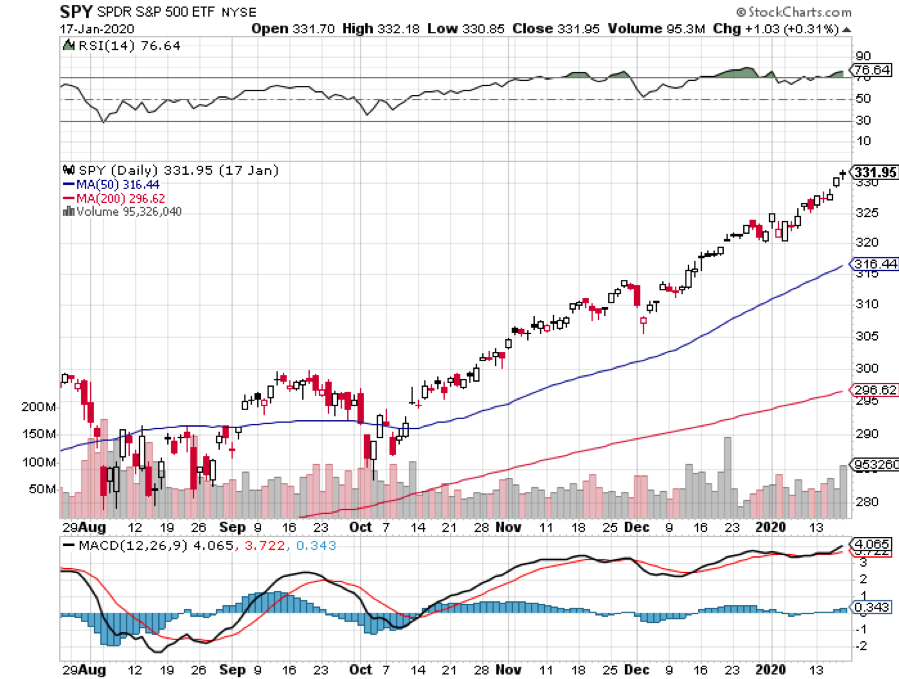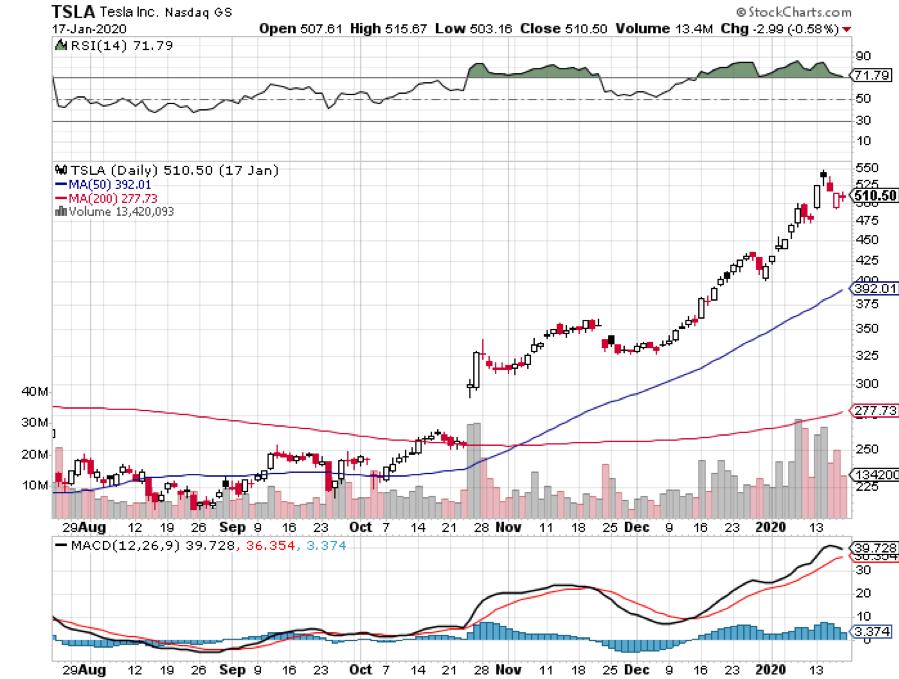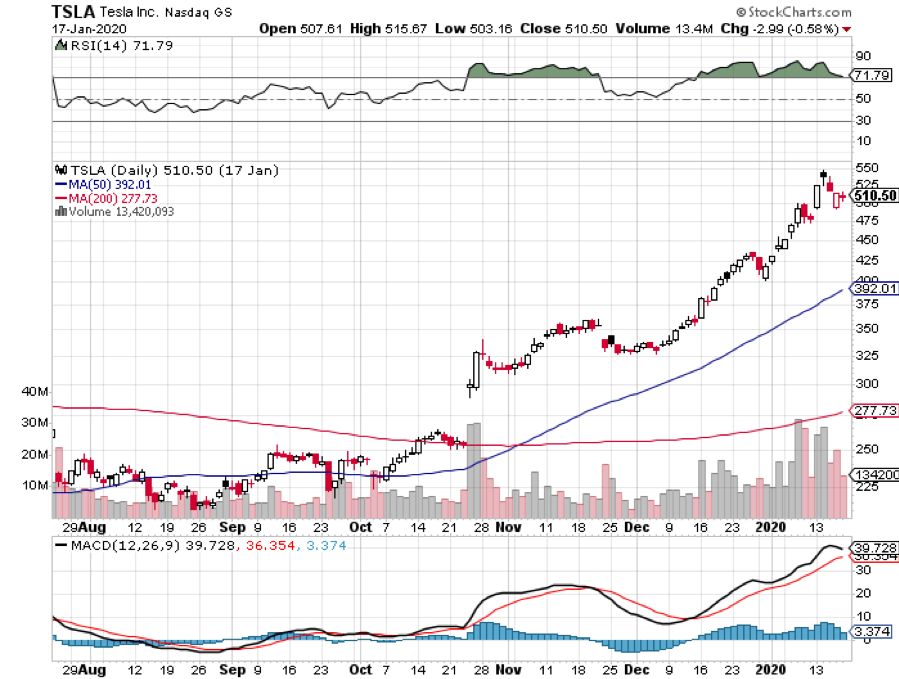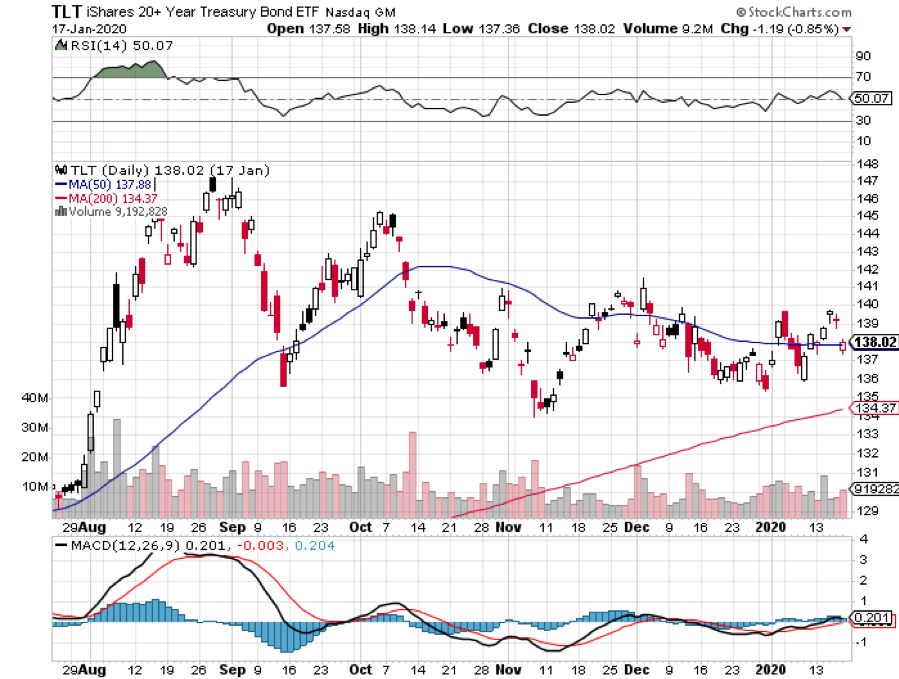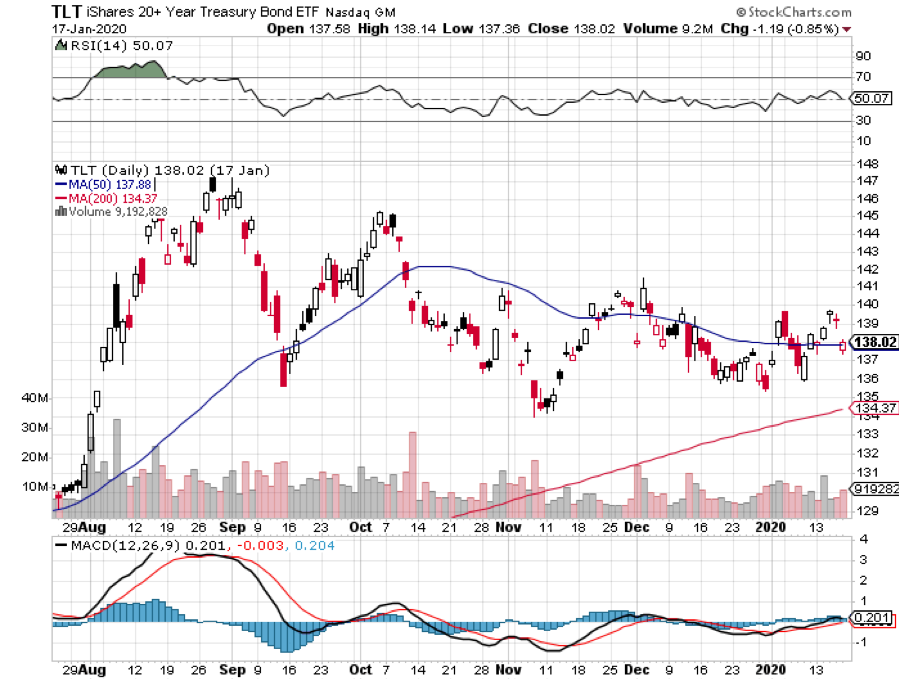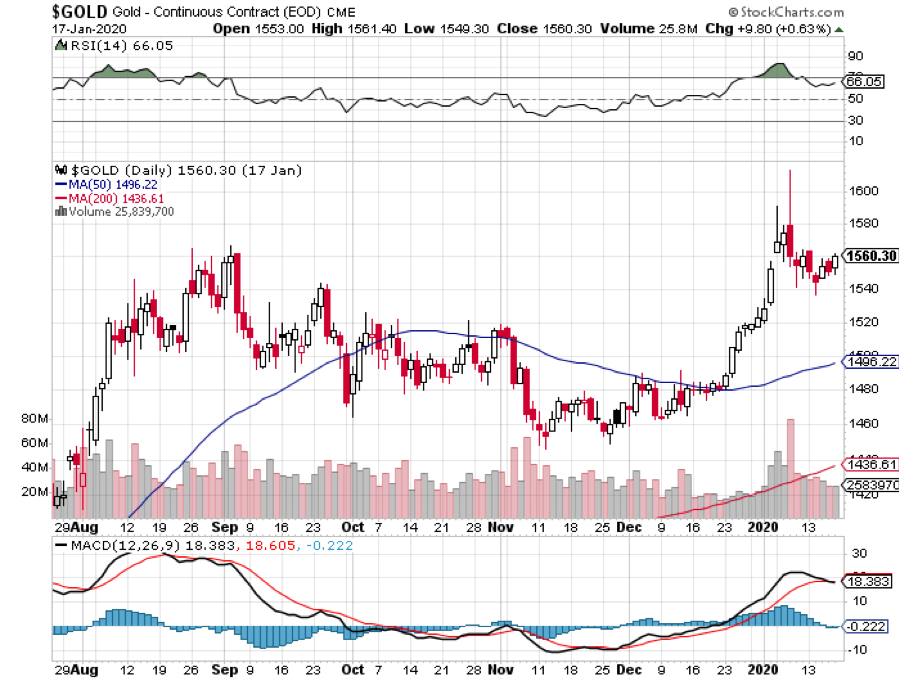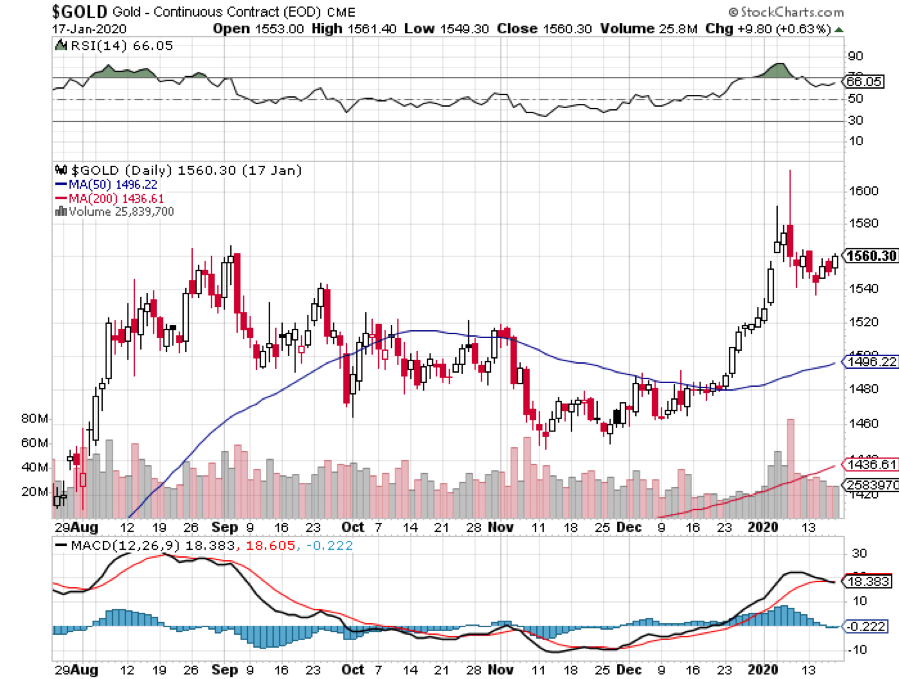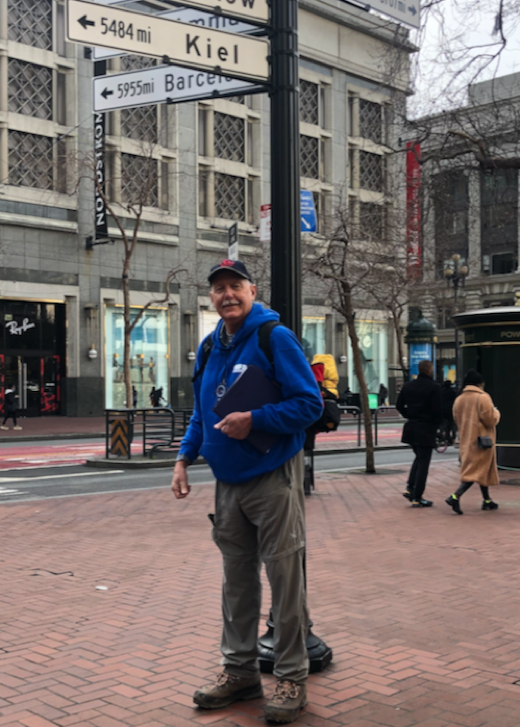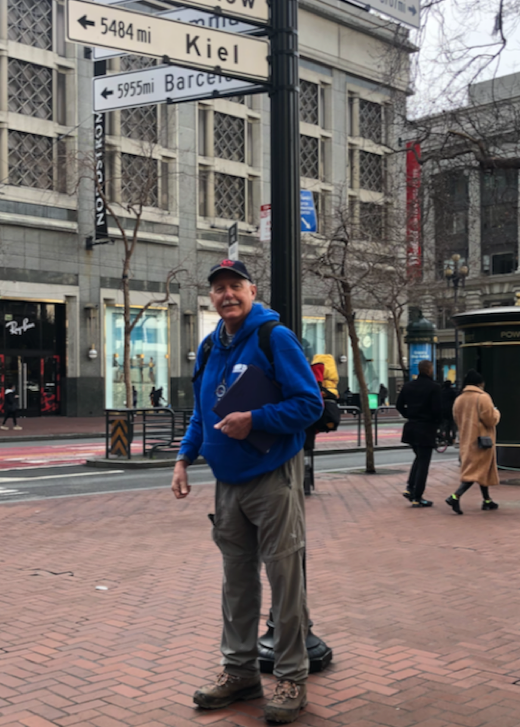 https://www.madhedgefundtrader.com/wp-content/uploads/2020/01/john-thomas-blue.png
727
520
Mad Hedge Fund Trader
https://madhedgefundtrader.com/wp-content/uploads/2019/05/cropped-mad-hedge-logo-transparent-192x192_f9578834168ba24df3eb53916a12c882.png
Mad Hedge Fund Trader
2020-01-21 10:02:18
2020-05-11 14:14:14
The Market Outlook for the Week Ahead or Dow 120,000 Here We Come