I decided to take a day off over the weekend and see what was happening in the real economy.
As I drove over the Bay Bridge, I spotted over 30 very large container ships from China loaded to the gills. They were diverted from Los Angeles where the delay to unload ships has extended to two months.
 The San Francisco farmers market was jammed with a mask-wearing crowd. Standing in front of me in the line to buy lavender salt was former 49ers quarterback Joe Montana, who took his team to the Super Bowl four times. He was in great shape, looking at least 30 pounds lighter than in his heyday.
Leaving Half Moon Bay after picking up some driftwood for my garden, the traffic to get into town was at least an hour long.
It all underlies a theme for the economy and the markets that I have been expounding upon for the last year.
The Roaring Twenties have begun, the number of consumers and investors who believe this is increasing every day, and the impact on business and stocks is still being wildly underestimated.
You can see this in the Volatility Index (VIX), which has made a rare two roundtrips over the past month, and that means two possible things. Markets are undecided. When they make up their minds, they will either crash, or make a new leg up.
I vote for the latter.
I keep especially close attention on the (VIX) these days because it tells me when I can turn on or off my printing press for $100 bills. Anywhere over a (VIX) of $30 and I can strap on "free money" trades where the chances of losing money are virtually nil.
You can see this in my performance this year, where 40 roundtrips trade alerts in 11 weeks generated 38 wins and only two losses. That's a success rate of an unprecedented 95%.
The indecision in the markets is obvious in the charts below. The large cap S&P 500 (SPX) and the small cap Russell 2000 (IWM) clawed their way to new highs last week, but the tech heavy NASDAQ (QQQ) made a feeble, halfhearted effort at best. Technology alone is being punished for rising interest rates as the ten-year US Treasury yield hit 1.62%.
This makes absolutely no sense as the larger tech companies are massive cash generators, run huge cash balances, and are enormous let lenders to the financial system. That means they make millions in interest payments from rising rates. What they are really being punished for is doubling from the pandemic low a year ago.
But never argue with Mr. Market.
 
Biden signs, with a record $1.8 trillion hitting the economy immediately. Money could start hitting your bank account this weekend if you are signed up for electronic payments with the IRS. Let the party begin! I already spent my money a long time ago. The Fed is forecasting a 10% GDP growth rate in Q2. Money is about to come raining down upon the economy….and the stock market. The big question is how much of this is already in the market. "Buy the rumor, sell the news". Given the wild swings in the market, and multiple visits to a $32 (VIX), it's clear that markets don't know….yet.
The Next Battle is over infrastructure, which the democrats want to have an environmental. "green" slant. Look for a big gas tax rise to pay for it. They may get what they want with Senate control. Look for a September target. The economy needs $2 trillion a year in new government spending to keep the stock market rising and it will probably happen.
Nonfarm Payroll comes in at a blockbuster 379,000 in February, far better than expected. It's a preview of explosive numbers to come as the US economy crawls out of the pandemic. That's with a huge drag from terrible winter weather. The headline Unemployment Rate is 6.2%. The U-6 "discouraged worker" rate of still a sky high 11%, those who have been jobless more than six months. Leisure & Hospitality were up an incredible 355,000 and Retail was up 41,000.  Government lost 86,000 jobs. See what employers are willing to do when they see $20 trillion about to hit the economy?
Weekly Jobless Claims dive to 712,000 has pandemic restrictions fall across the country, the lowest since November. However, ongoing claims still stand at an extremely high 4.1 million. Total US joblessness still stands at 18 million. Will the pandemic come back to haunt us from these early reopenings?
California Disneyland (DIS) to reopen April 1, lifting a very dark cloud and huge expenses off the company. Cases on the west coast have fallen so dramatically that the state feels it can get away with this. Maybe this is an effort to derail the recall movement against the government. Stock is up 2% in the after-market, which Mad Hedge followers are long. Time to dig out my mouse ears. Keep buying (DIS) on dips.
Oil (USO) soars 3% on an attack on Saudi oil facilities and a building US economic recovery. $69 a barrel is printed. This is setting up as a great short. High prices in a decarbonizing economy have no future. A (USO) $34-$36 put LEAP with a January 2023 maturity might make all the sense in the world here.
Boeing (BA) announced Fist Positive Deliveries, in 14 months, finally turning around the mess with the 737 MAX. United Airlines was the biggest buyer. The perfect storm is finally over. And Boeing is about to snag another giant order, this time from Southwest (LUV). This comes on the heels of similar big order from Alaska Air (ALK). Keep buying (BA) on dips. An upside breakout is imminent.
Consumer Price Index Comes in at 0.4%, and 0.1% ex food and energy. It's still at a nonexistent level. Rising gasoline prices were a factor, but airline ticket prices remain at all-time lows. I'll worry about inflation when I see the whites of its eyes. Commodity prices have doubled in a year but show nowhere in the inflation numbers. With a headline Unemployment Rate at 6.1% and a U-6 at 18 million, it's unlikely we'll see wage any time soon, which is 70% of the inflation calculation.

When we come out the other side of pandemic, we will be perfectly poised to launch into my new American Golden Age, or the next Roaring Twenties. With interest rates still at zero, oil cheap, there will be no reason not to. The Dow Average will rise by 400% to 120,000 or more in the coming decade. The American coming out the other side of the pandemic will be far more efficient and profitable than the old. Dow 120,000 here we come!
It's amazing how well selling tops and buying bottoms can help your performance. My Mad Hedge Global Trading Dispatch profit reached a super-hot 16.32% during the first half March on the heels of a spectacular 13.28% profit in February. The Dow Average is up a miniscule 8.2% so far in 2021.
It was a total rip your face off rally in the markets last week, so I took off my hedged and covered shorts in the S&P 500 (SPY) and the NASDAQ (QQQ). That leaves me to run my seven remaining profitable positions into the March 19 options expiration.
I also had my hands full running the three-day Mad Hedge Traders & Investors Summit, introducing some 27 speakers to a global audience of 10,000. The speakers' videos go up on Tuesday at www.madhedge.com.
This is my fifth double-digit month in a row. My 2021 year-to-date performance soared to 39.81. That brings my 11-year total return to 465.36%, some 2.12 times the S&P 500 (SPX) over the same period. My 11-year average annualized return now stands at an unbelievable 41.09%. I am concerned because numbers any higher than this will look fake.
My trailing one-year return exploded to 122.6%, the highest in the 13-year history of the Mad Hedge Fund Trader. I truly have to pinch myself when I see numbers like this. I bet many of you are making the biggest money of your long lives.
We need to keep an eye on the number of US Coronavirus cases at 29.5 million and deaths topping 535,000, which you can find here. Thankfully, death rates have slowed dramatically, but Obituaries are still the largest sector in the newspaper.
The coming week will be a boring one on the data front.
On Monday, March 15, at 7:30 AM EST, the New York Empire State Manufacturing Index for March is released.
On Tuesday, March 16, at 8:30 AM, US Retail Sales for February are published.
On Wednesday, March 17 at 8:30 AM, we learn Housing Starts for February. At 2:00 PM we get the Federal Reserve interest rate decision and press conference.
On Thursday, March 18 at 8:30 AM, Weekly Jobless Claims are out. We also obtain the Philadelphia Fed Manufacturing Index.
On Friday, March 19 at 2:00 PM, we learn the Baker-Hughes Rig Count.
As for me, I was saddened to learn of the death of George Schultz, Treasury Secretary and Secretary of State under president Ronald Reagan. He was 101.
George graduated from Yale at the outbreak of WWII and immediately joined the US Marine Corps (Semper Fi) where he used his ample math background to become an anti-aircraft officer. He issued my dad's unit the useful advice to always lead an attacking Zero fighter by four plane lengths to hit the engine with a machine gun. It's simple ballistics.
After the war, he used the GI bill to get a PhD from MIT, and later worked for President Eisenhower. He then became the Dean of the Chicago Business School.
I first met George when The Economist magazine sent me to interview him in San Francisco as the CEO of Bechtel Corp, a major engineering and construction company in 1982. The following week, he was drafted by the incoming Reagan administration, where he stayed for eight years. We kept in touch ever since.
When the Soviet Union collapsed in 1991, Schultz as Secretary of State was instrumental in managing the event so that it stayed peaceful….and moved forward. I later flew to Berlin to watch the Russian Army pull its troops out of my former home.
In his later years, George was very active in the Marines Memorial Association where I got to know him very well, he often was wearing his full-dress blues looking as new as if they came out of the factory that day, bringing a fascinating series of military speakers.
As Schultz got older, he couldn't remember what he knew was top-secret or classified, and what wasn't. I benefited greatly from that, but kept my mouth shut. However, I learned some amazing things.
He was also very active in arms control and flew to Moscow as recently as 2019. In recent years, I help him to the podium, George grasping my arm and walking his slow shuffle.
George Schultz was a great example of the best leaders that American can produce. He will be missed.
Stay healthy.
John Thomas
CEO & Publisher
The Diary of a Mad Hedge Fund Trader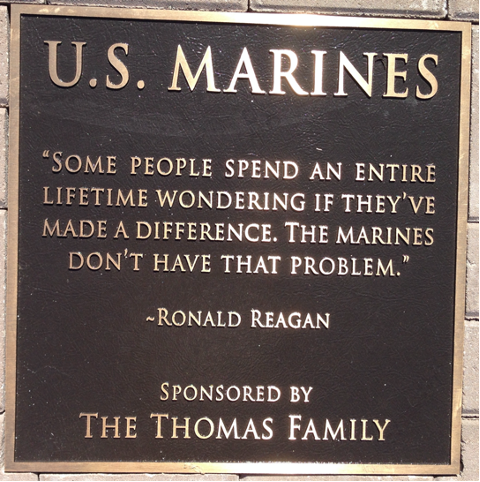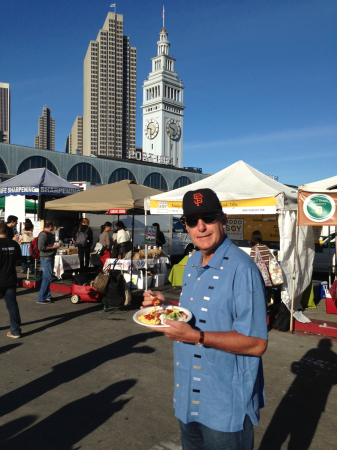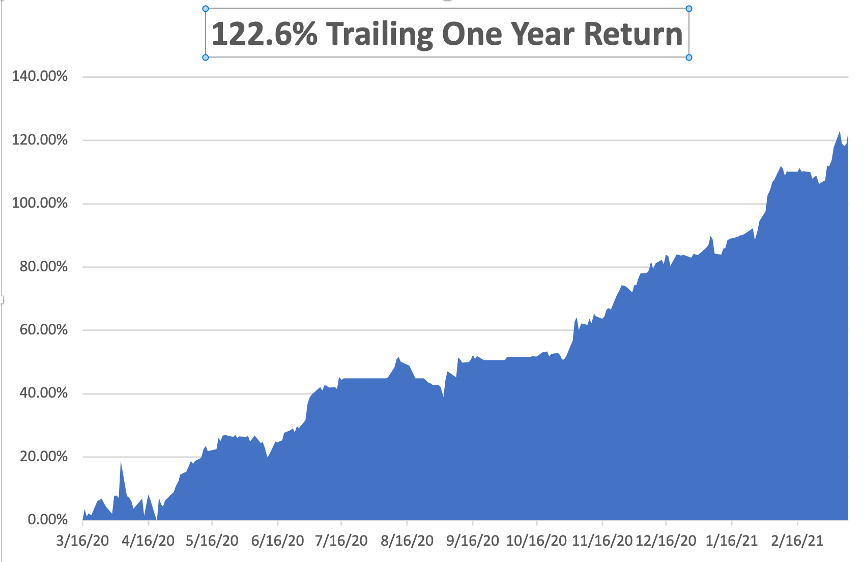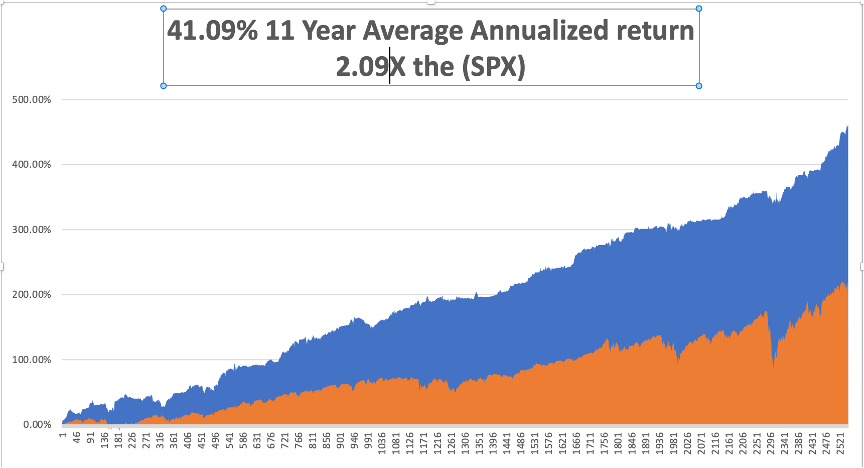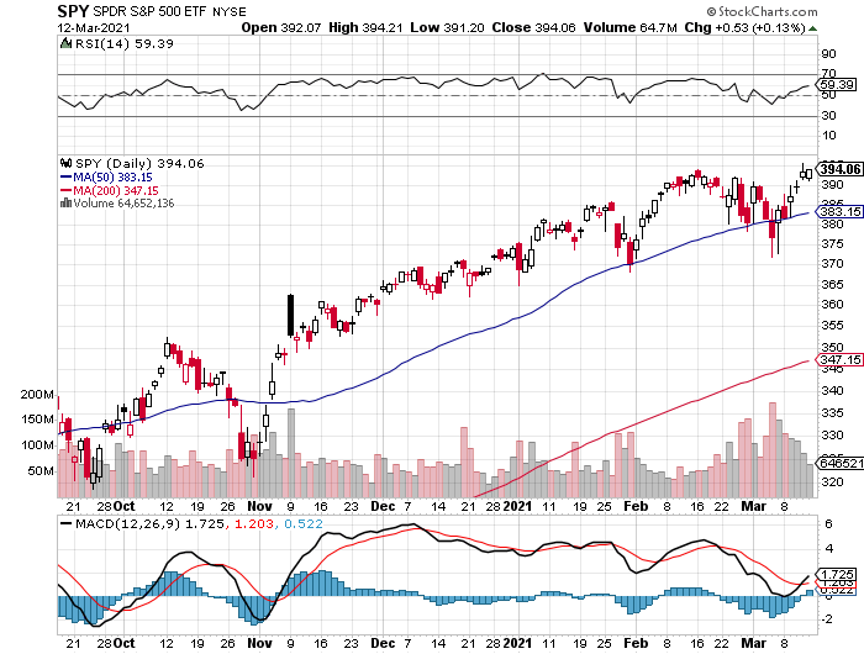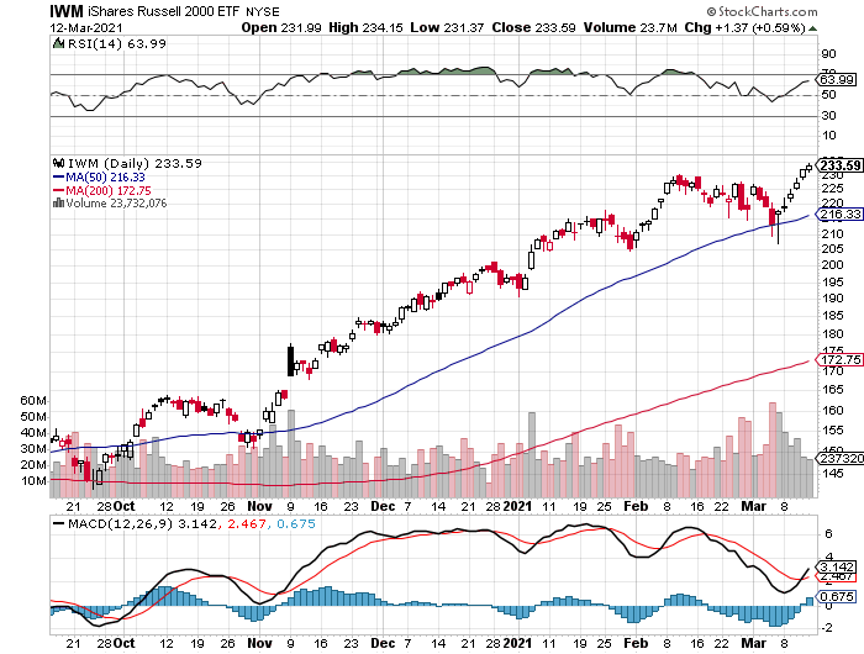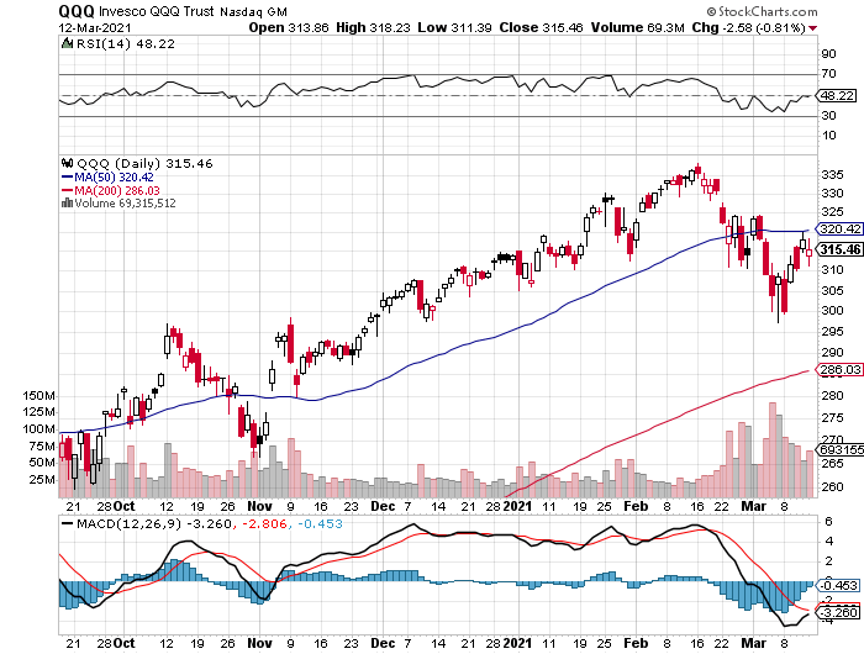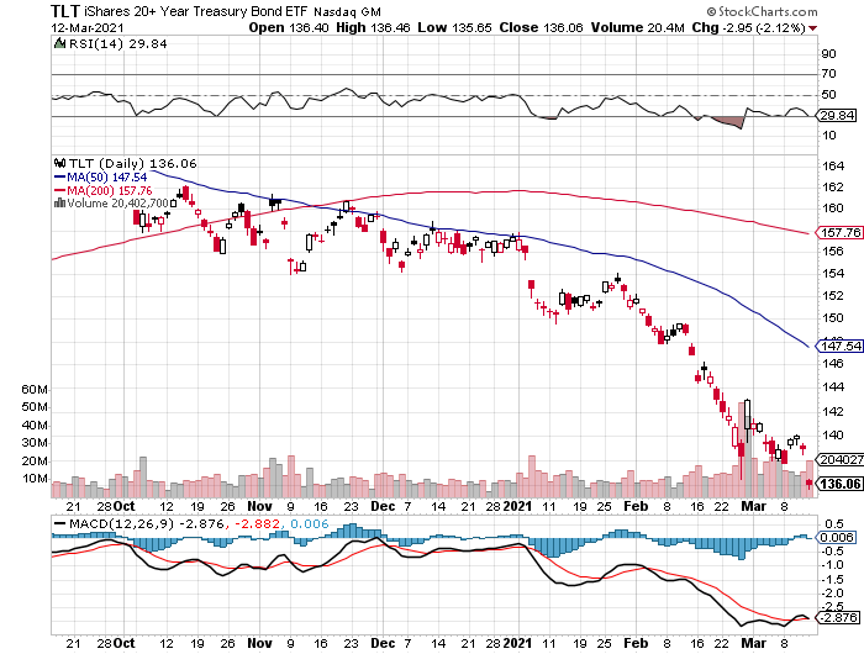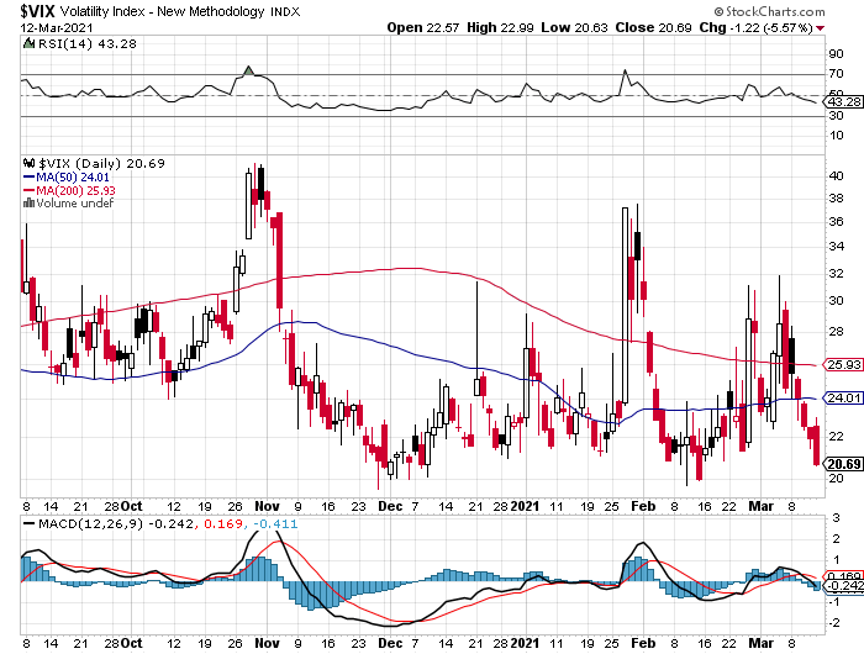 https://www.madhedgefundtrader.com/wp-content/uploads/2021/03/us-marines.png
482
480
Mad Hedge Fund Trader
https://madhedgefundtrader.com/wp-content/uploads/2019/05/cropped-mad-hedge-logo-transparent-192x192_f9578834168ba24df3eb53916a12c882.png
Mad Hedge Fund Trader
2021-03-15 09:02:31
2021-03-15 10:45:59
The Market Outlook for the Week Ahead, or Listen to the (VIX)