Everyone has been expecting a Santa Claus rally this year, but it looks like the jolly old man arrived early.
The holiday-shortened month was the best for stocks in 37 years. If you owned Tesla, like we did, it was even better. Elon Musk's miracle creation shot up an incredible 60% this month.
At $600 a share, the company's market capitalization expanded by an eye-popping $363 billion to $580 billion, the fastest wealth creation in history. The gain alone would rank it as the 55th largest company in the S&P 500. Similarly, Elon himself earned $100 billion this year, or $17 million an hour, the speediest wealth accumulation since capitalism begin.
These are numbers for the ages.
It's all proof that if you live long enough, you see everything. OK, all of you who thought the Dow would soar by 12,000 points, or 67% in eight months, please raise your hands. Yes, I didn't think I'd see many.
Which all raises some concerns for me. But then I'm always concerned. That's why I'm still alive. That's why I still have two nickels to rub together. My Mad Hedge Market Timing Index shouting "EXTREME SELL" urges further caution.
Rising at this meteoric pace, the market is pulling forward a big chunk of gains from 2021. Make hay while the sun shines because we may suffer long periods of boredom next year, when the Volatility Index (VIX) drops down to $10 and stays there.  
It all reminds me of the Plaza Accord in 1987, when Japan agreed to a doubling of the yen against the US dollar in exchange for continued access to the US car market.
We all knew this would eventually demolish the Japanese stock market, but not for a while. I remember at the time, an old Japanese folk expression became popular. "The fool may be dancing, but the greater fool is watching." The Nikkei Average doubled in three years before it crashed. Portfolio managers who only watched were left to pull rickshaws for a living. (This was before Uber).
This is why I have been urging followers to realize their biggest profits, as in Tesla, so they have dry powder with which to buy the next inevitable dip. And you don't want to be left pulling a rickshaw.
The US Treasury delivered a hit for stocks, as outgoing Secretary Mnuchin cancels all remaining stimulus programs, sucking $459 billion out of the economy. It has so far prompted a $740-point dive in the Dow Average and a $7 rally in the TLT. It's the ultimate scorched earth strategy that will prolong the recession. Use this move to buy more stocks (SPY) and sell short more bonds (TLT).
Janet Yellen was appointed the new Treasury Secretary in the incoming Biden administration. My old Berkeley economic professor wins again. She is probably the most qualified secretary ever appointed and as academic and former Fed governor. It looks like I may serve as an informal consultant on financial and monetary affairs like I did last time. I drove by her house last week and the vans were already loading up. The markets love her, with the Dow up 500 points and hitting 30,000. Janet is the Queen of Ease and the Master of QE, running a hyper-accommodative policy for five years.
Money is pouring into Asia. First into the pandemic, China was first out. With the most draconian lockdown yet seen, the Middle Kingdom was able to cap total deaths at 4,000. The US is now losing that number of people every two days….with one fourth the population. As a result, China now has the world's strongest economy, growing at a 6.6% annual rate. The incoming Biden administration will lead to a major improvement in trade relations, bringing us back to a return of globalization. All of this is hugely positive for China.
Tesla tops $580 billion in market cap with a ballistic 37% move since its S&P 500 listing was announced two weeks ago. Look like Elon is due for another $20 billion bonus. Mad Hedge went into this with an aggressive 40% long weighting, making it the best trade of 2020, if not the decade. Tesla is my next trillion-dollar company.
Bitcoin crashed, down nearly $4,000 in 24 hours, or almost 20%. As is always the case with an asset with no fundamentals, nobody knows why as the cryptocurrency tests $16,000, down from $20,000. Fears of increased US regulation may be a factor.
New Home Sales exploded, up 41% YOY to 999,000, and gaining 1.5% in October. It's the hottest since 2006. Homes sold but still under construction are up 60% YOY. Inventories plunged to 3.5 months and prices are rising due to shortages of labor and materials. This is where inflation begins.
Weekly Jobless Claims leaped to 778,000. The Coronavirus is felling people in the labor force in large numbers. Workers are losing jobs, benefits, and health care just as the pandemic goes exponential.

When we come out the other side of the pandemic, we will be perfectly poised to launch into my new American Golden Age, or the next Roaring Twenties. With interest rates still at zero, oil cheap, there will be no reason not to. The Dow Average will rise by 400% to 120,000 or more in the coming decade. The American coming out the other side of the pandemic will be far more efficient and profitable than the old. Dow 120,000 here we come!
 
This has been the best week, month, and year in the 13-year history of the Mad Hedge Fund Trader, and the week was only three and a half days long!
My Global Trading Dispatch catapulted to another new all-time high. November is up 22.06%, taking my 2020 year-to-date up to a new high of 58.09%.
That brings my eleven-year total return to 414.00% or double the S&P 500 over the same period. My 11-year average annualized return now stands at a nosebleed new high of 37.63%. My trailing one-year return exploded to 64.91%. I'm running out of superlatives, so there!
I managed to catch the 50%, two-week Tesla melt-up with a rare quadruple long position, which is always nice for performance.
The coming week will be all about jobs. We also need to keep an eye on the number of US Coronavirus cases at 13 million and deaths 270,000, which you can find here.
When the market starts to focus on this, we may have a problem.
On Monday, November 30 at 11:00 AM EST, Pending Home Sales for October are released.
On Tuesday, December 1 at 11:00 AM, The ISM Manufacturing Index for November is out.
On Wednesday, December 2 at 9:15 AM, the ADP Private Employment Report is printed.

On Thursday, December 3 at 9:30 AM, the Weekly Jobless Claims are published.
On Friday, December 4 at 8:30 AM,  the Nonfarm Payroll Report for November is called. At 2:00 PM, we learn the Baker-Hughes Rig Count.
As for me, it's Christmas tree season for the Boy Scouts again, so I just spent the morning unloading 700 conifers from a semi-truck that just arrived from Corvallis, Oregon. The scouts sell them to raise money for camping trips for the upcoming year. Some of the trees were 12 feet high and two men had to struggle to get them in place.
Last week, I took the scouts to Hendy State Park in northern Mendocino county. We were the only ones camping among the 2,000 year old giant redwoods, but all the RV sites were full. I realized then that tens of thousands are riding out the pandemic and the Great Depression in the California State Park system, rotating locations every two weeks to keep from being kicked out. These are our modern-day "Hooverville's."
It's a sign of the times.
Stay healthy.
John Thomas
CEO & Publisher
The Diary of a Mad Hedge Fund Trader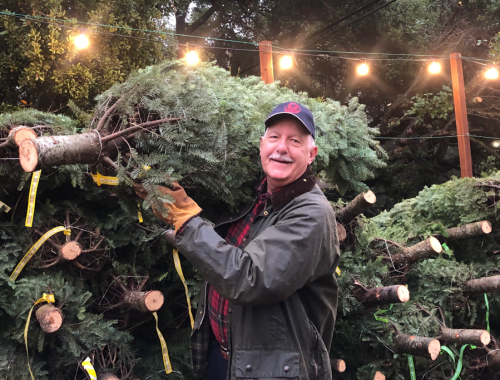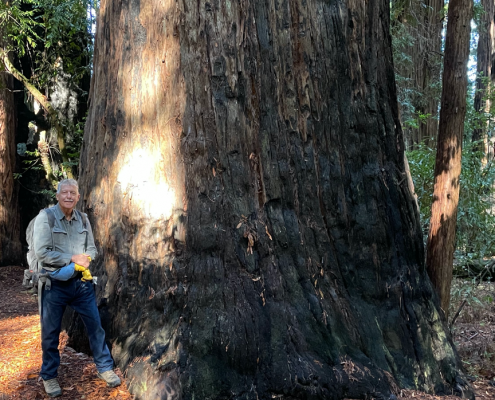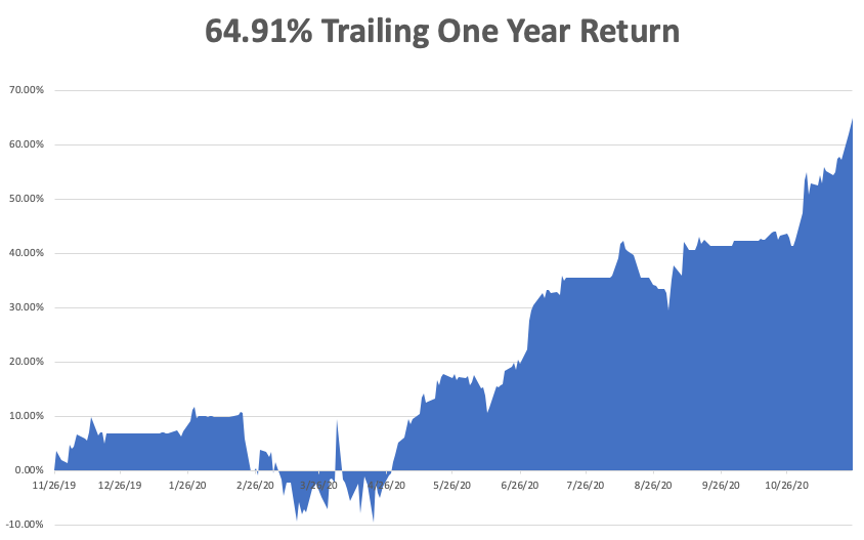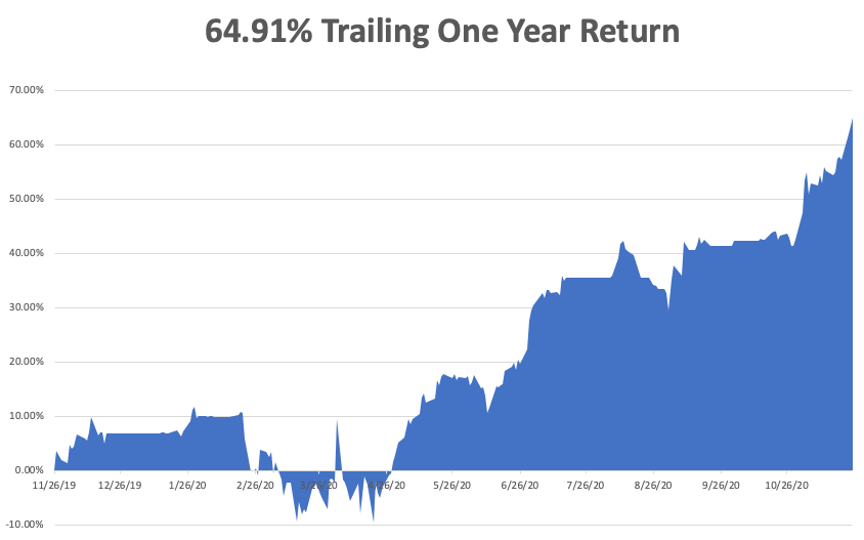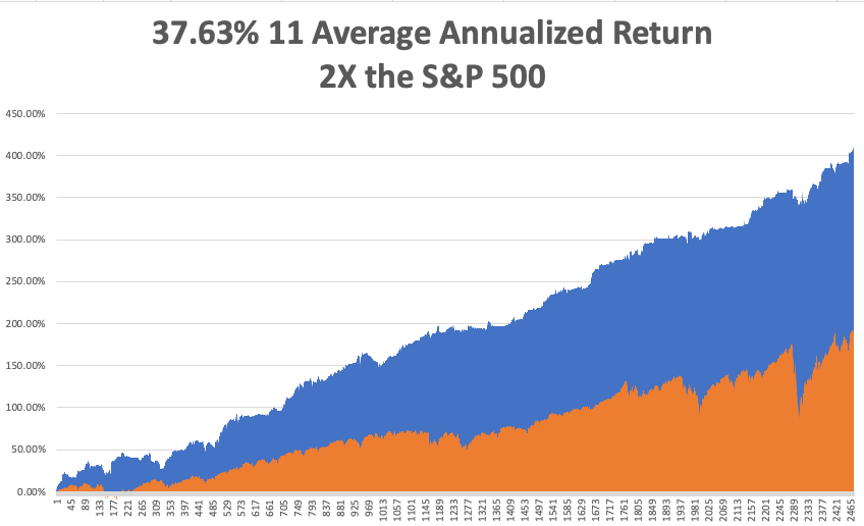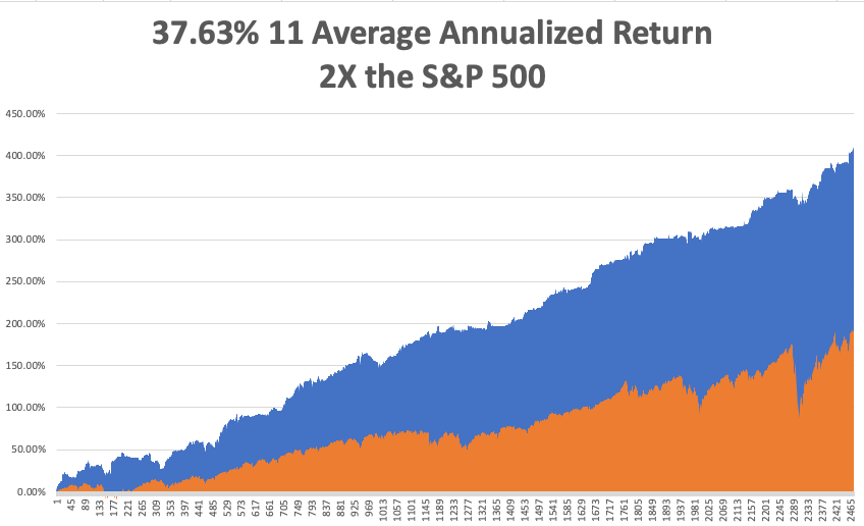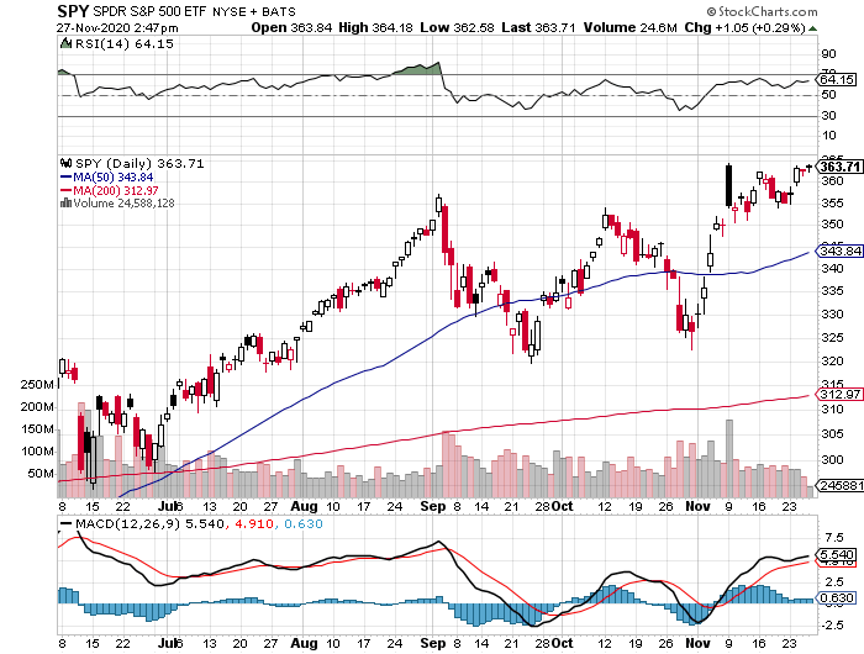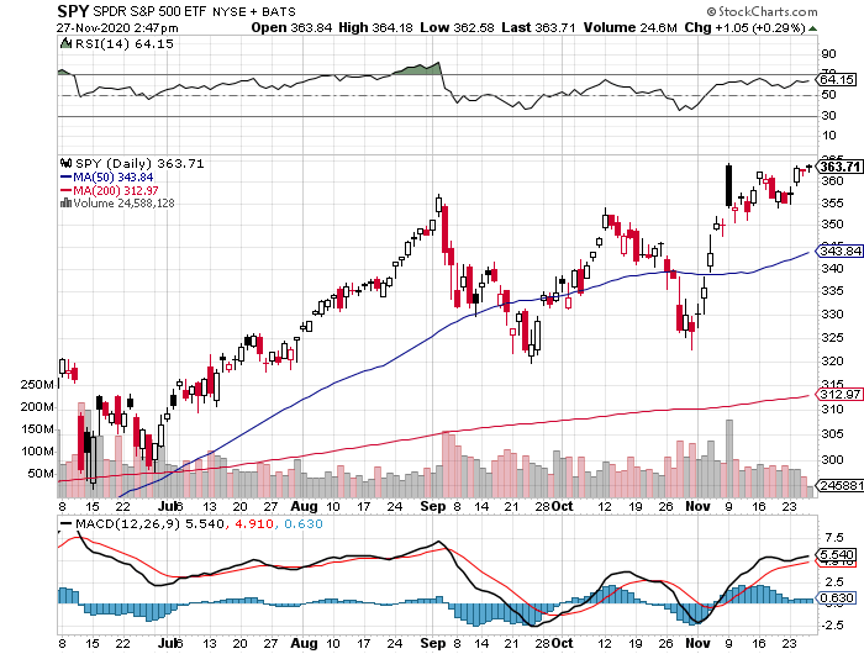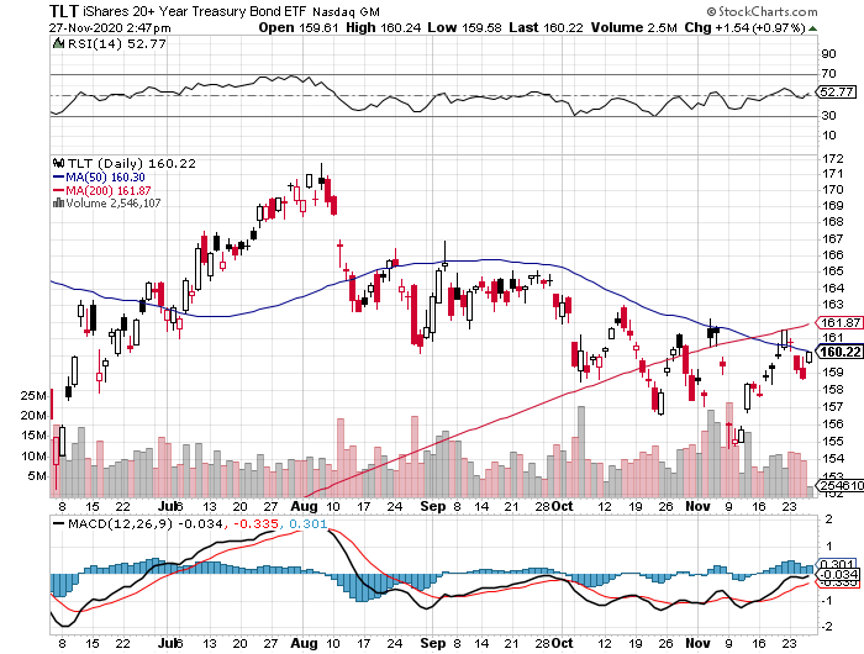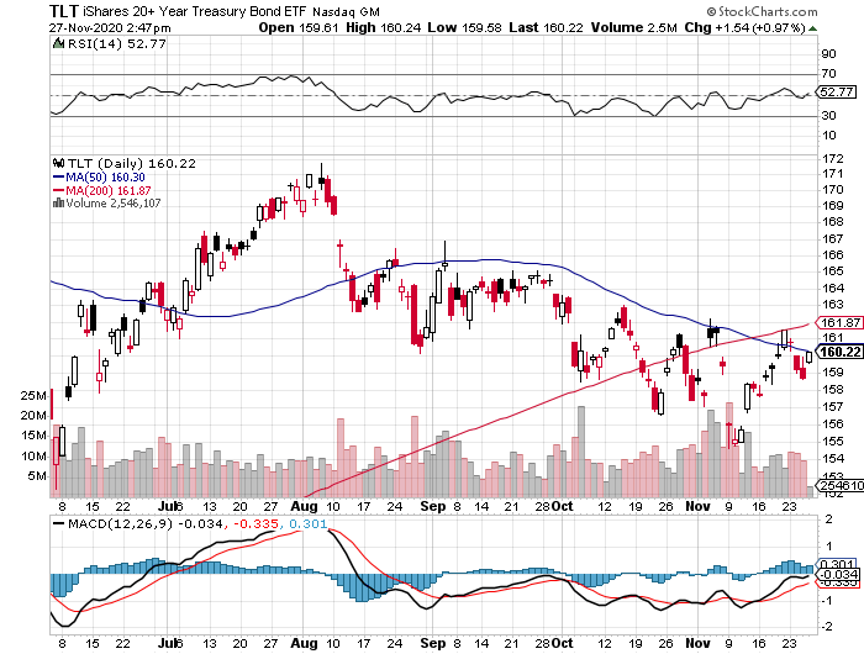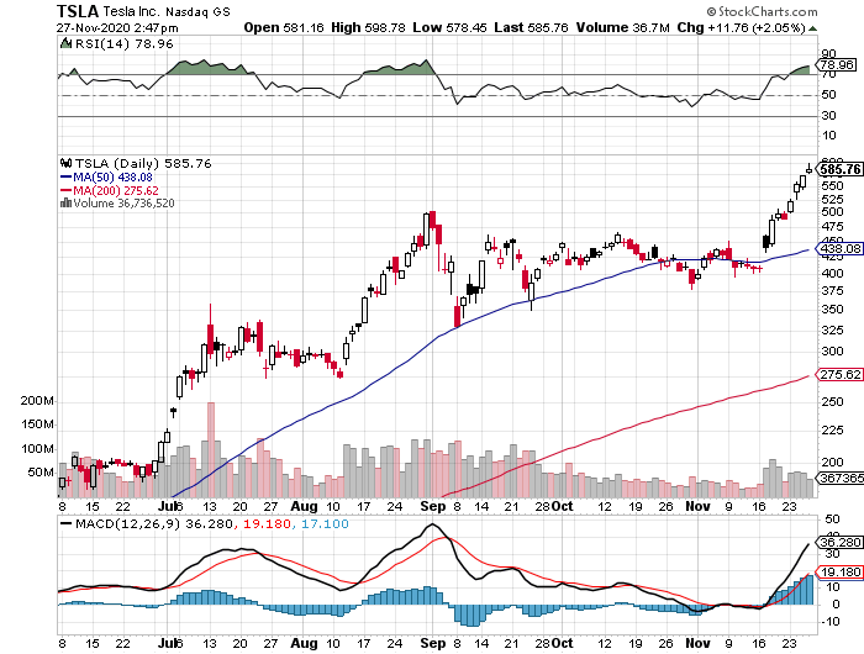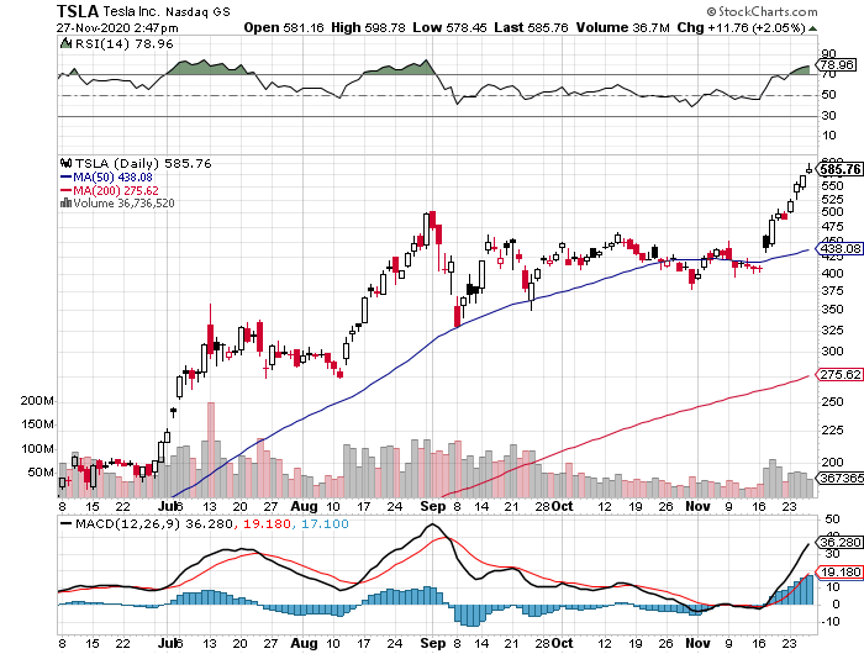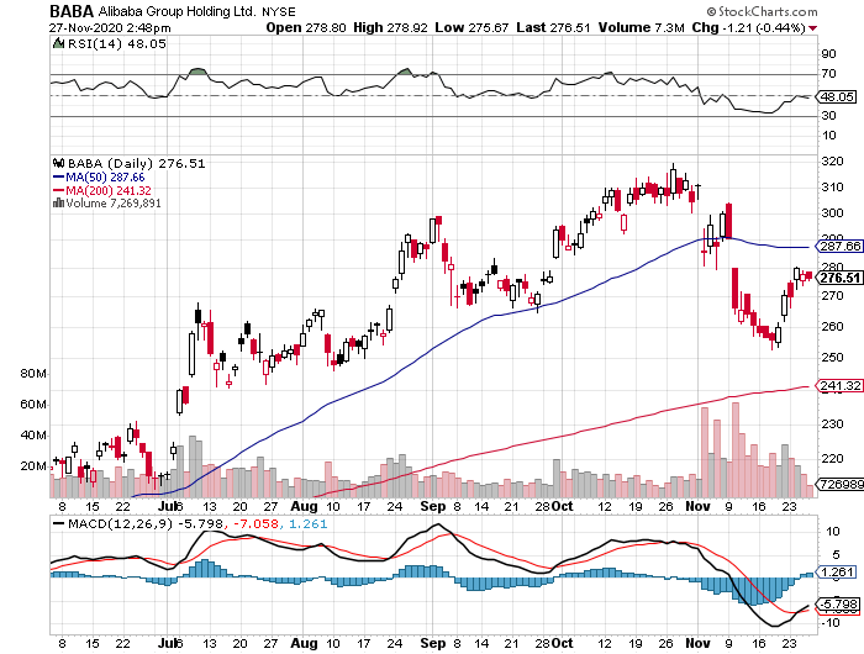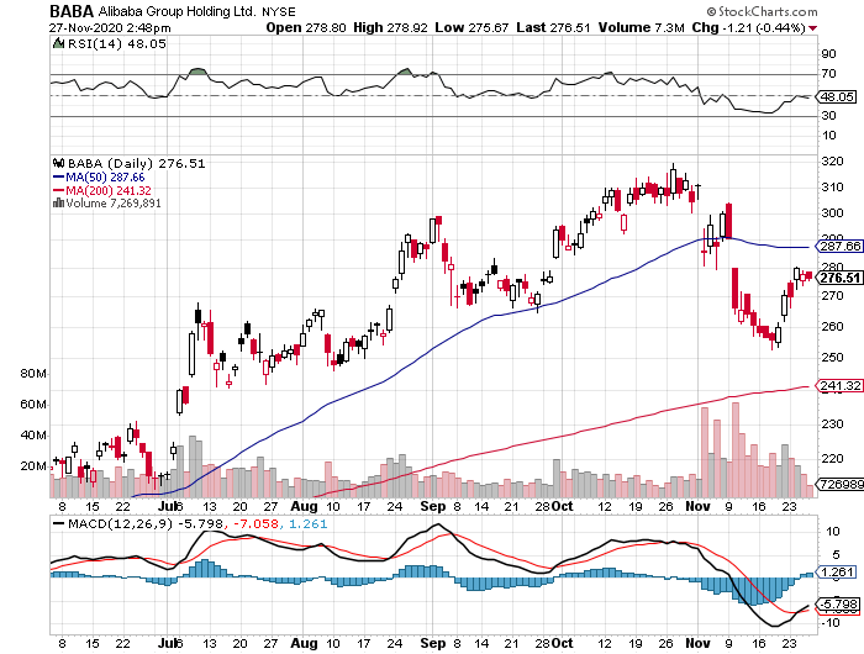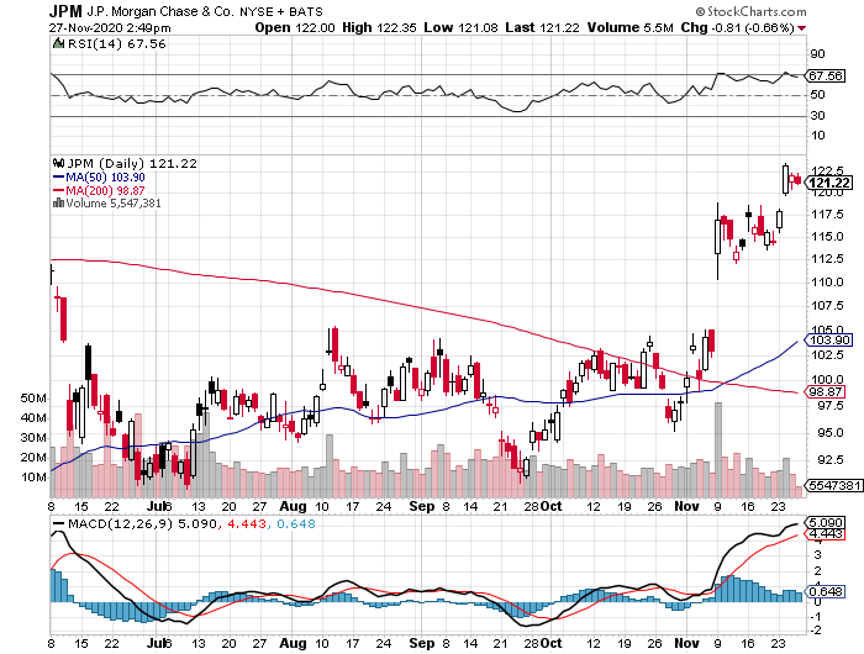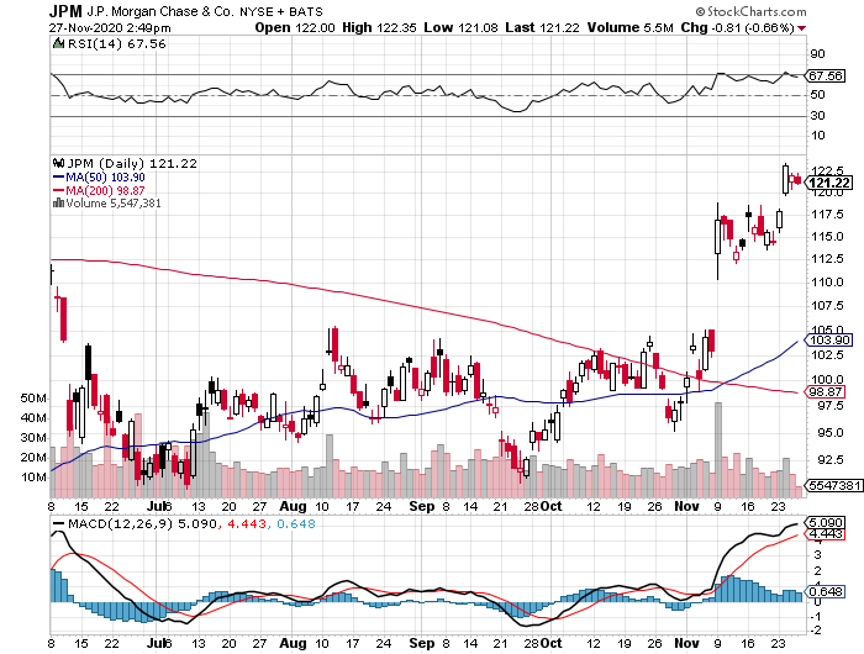 https://www.madhedgefundtrader.com/wp-content/uploads/2019/12/john-christmas-trees-e1577182165465.png
380
500
Mad Hedge Fund Trader
https://madhedgefundtrader.com/wp-content/uploads/2019/05/cropped-mad-hedge-logo-transparent-192x192_f9578834168ba24df3eb53916a12c882.png
Mad Hedge Fund Trader
2020-11-30 13:02:44
2020-11-30 13:00:39
The Market Outlook for the Week Ahead, or Santa Comes Early