Last week saw the sharpest move up in stock prices in seven years. Why doesn't it feel like it? Maybe it's because we are all recovering losses instead of posting new profits. The mind has a funny way of working like that.
In fact, 2018 may go down as the year that EVERYTHING went down. Stocks (SPY), bonds (TLT), commodities (COPX), precious metals (GLD), foreign currencies (FXE), emerging markets (EEM), oil (USO), real estate (IYR), vintage cars, fine art, and even my neighbor's beanie baby collection were all posting negative numbers as of a week ago.
In fact, Deutsche Bank tracks 100 global indexes and 88 of them were posting losses on the year. The normal average in any one year is 27. This is why hedge fund are having their worst year in history (except for this one). When your longs AND your shorts plunge in unison, there is nary a dime to be had. Even gold, the ultimate flight to safety asset has failed to perform.
Theoretically, this is supposed to be impossible. When stocks go down, bonds are supposed to go up and visa versa. So are emerging markets and all other hard assets.
This only happens in one set of circumstances and that is when global liquidity is shrinking. There is just not enough free cash around to support everything. So, the price of everything goes down.
The reason most of you don't recognize this is that last time this happened was in 1980 when most of you were still a gleam in your father's eye.
If you don't believe me check, out the chart below from the Federal Reserve Bank of St. Louis. It shows that after peaking in July 2014, the Adjusted Monetary Base has been going nowhere and recently started to decline precipitously.
This was exactly three months before the Federal Reserve ended the aggressive, expansionary monetary policy known as quantitative easing.
The rot started in commodities and spread to precious metals, agricultural prices, bonds, and real estate. In October, it spread to global equities as well. Beanie babies were the last to go.
Want some bad news? Shrinking global liquidity, which is now accelerating,  is a major reason why I have been calling for a recession and bear market in 2019 all year.
They say imitation is the sincerest form of flattery. Perhaps that is why 2019 recession calls are lately multiplying like rabbits. Nothing like closing the barn door after the horses have bolted. I wish you told me this in September.
Disturbing economic data is everywhere if only people looked. The S&P Case-Shiller Home Price Index rate of price rise hit an 18-month low at 5.5%. With housing in free fall nationally further serious price declines are to come. With mortgage rates up a full point in a year and affordability at a decade low, who's surprised?
General Motors (GM) closed 3 plants and laid off 15,000 workers, as trade wars wreak havoc on old-line industries. It looks like Millennials would rather ride their scooters than buy new cars.
Weekly Jobless Claims soared 10,000, to 234,000, a new five-month high. Not what stock owners want to hear. THE JOBS MIRACLE IS FADING!
October New Home Sales were a complete disaster, down a stunning 8.9% and off 12% YOY. These are the worst numbers since the 2009 housing crash. I told you not to buy homebuilders! They can't give them away now!
Oil plunged again, off 20% in November alone. Is this punishment for Saudi Arabia chopping up a journalist or is the world headed into recession?
It seems we don't have quiet weeks anymore. Normally, sedentary Jay Powell ripped it up with a few choice words at the New York Economic Club.
By saying that we are close to a neutral rate, the Fed Governor implied that there will be one more rate rise in December and then NO MORE. Happy president. But the historical neutral range is 3.5%-4.5%, meaning there is room for 2-6 X 25 basis point rate hikes to keep the bond vigilantes at pay. Such a card! Thread that needle!
Cyber Monday sales hit a new all-time high, up to $7.3 billion, with Amazon (AMZN) taking far and away the largest share. The stock is now up $300 from its November $1,400 low.
Salesforce, a Mad Hedge favorite, announced blockbuster earnings and was rewarded with a ballistic move upwards in the shorts. Fortunately, the Mad Hedge Technology Letter was long.
The Mad Hedge Alert Service managed to pull victory from the jaws of defeat in November with a last-minute comeback. Add October and November together and we limited out losses to 0.59% for the entire crash.
This was a period when NASDAQ fell a heart-stopping 17% and lead stocks fell as much as 60%. Most investors will take that all day long. I bet you will too. Down markets is when you define the quality of a trader, not up ones, when anyone can make a buck.
My year to date return recovered to +27.80%, boosting my trailing one-year return back up to 31.56%. November finished at a near-miraculous -1.83%. That second leg down in the NASDAQ really hurt and was a once in 18-year event. And this is against a Dow Average that is up a pitiful +2.9% so far in 2018.
My nine-year return recovered to +304.27. The average annualized return revived to +33.80. 
The upcoming week is all about jobs reports, and on Friday with the big one.
Monday, December 3 at 10:00 EST, the  November ISM Manufacturing Index is published. All hell will break loose at the opening as the market discounts the outcome of the Buenos Aires G-20 Summit.
On Tuesday, December 4, November Auto Vehicle Sales are released.
On Wednesday, December 5 at 8:15 AM EST, the November ADP Private Employment Report is out.
 
At 10:30 AM EST the Energy Information Administration announces oil inventory figures with its Petroleum Status Report. 
Thursday, December 6 at 8:30 AM EST, we get the usual Weekly Jobless Claims. At 10:00 AM we learned the November ISM Nonmanufacturing Index.

On Friday, December 7, at 8:30 AM EST, the November Nonfarm Payroll Report is printed.
The Baker-Hughes Rig Count follows at 1:00 PM. At some point, we will get an announcement from the G-20 Summit of advanced industrial nations.
As for me, I'll be driving my brand new Tesla Model X P100D which I picked up from the factory yesterday. I'll be zooming up and down the hills and dales of the mountains around San Francisco this weekend.
I'll also be putting to test the "ludicrous mode" to see if it really can go from zero to 60 in 2.9 seconds and give passengers motion sickness. I will go well equipped with air sickness bags which I lifted off of my latest Virgin Atlantic flight.
Talley Ho!
Good luck and good trading.
John Thomas
CEO & Publisher
The Diary of a Mad Hedge Fund Trader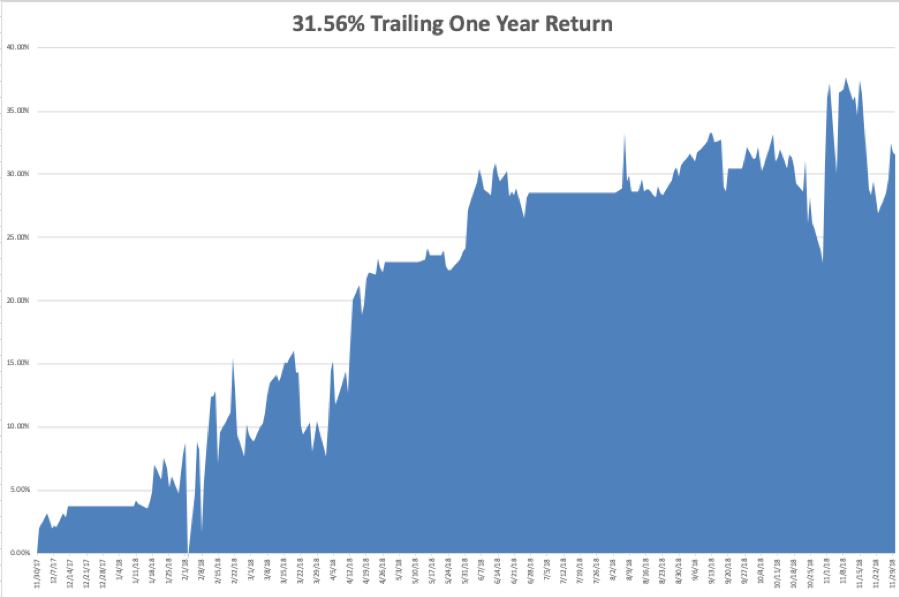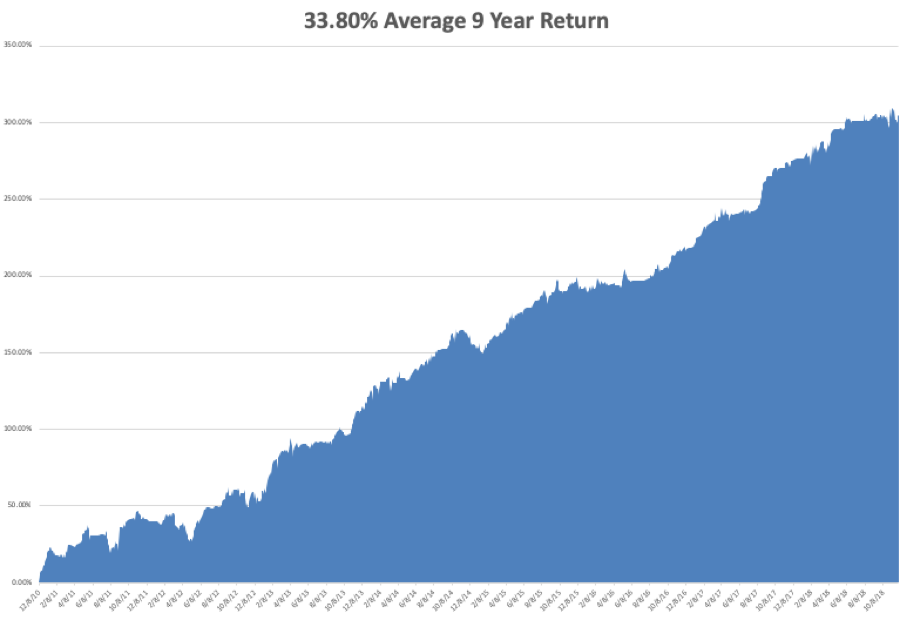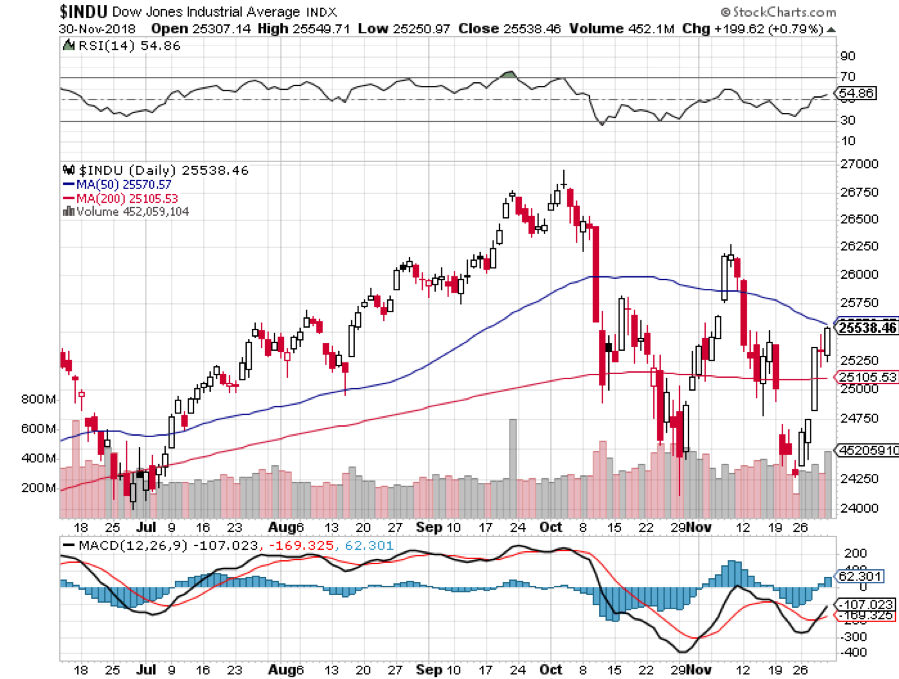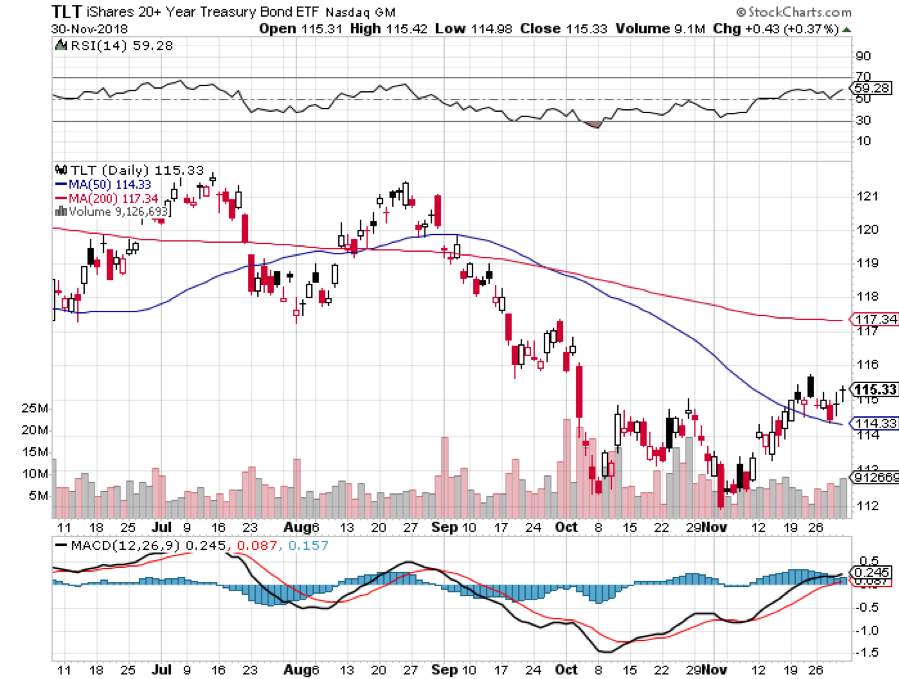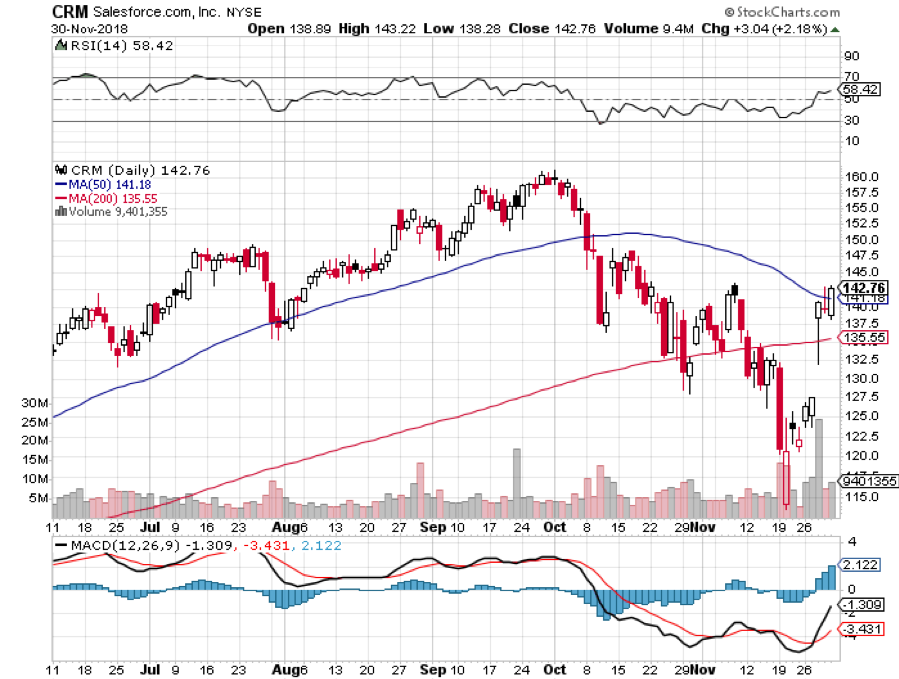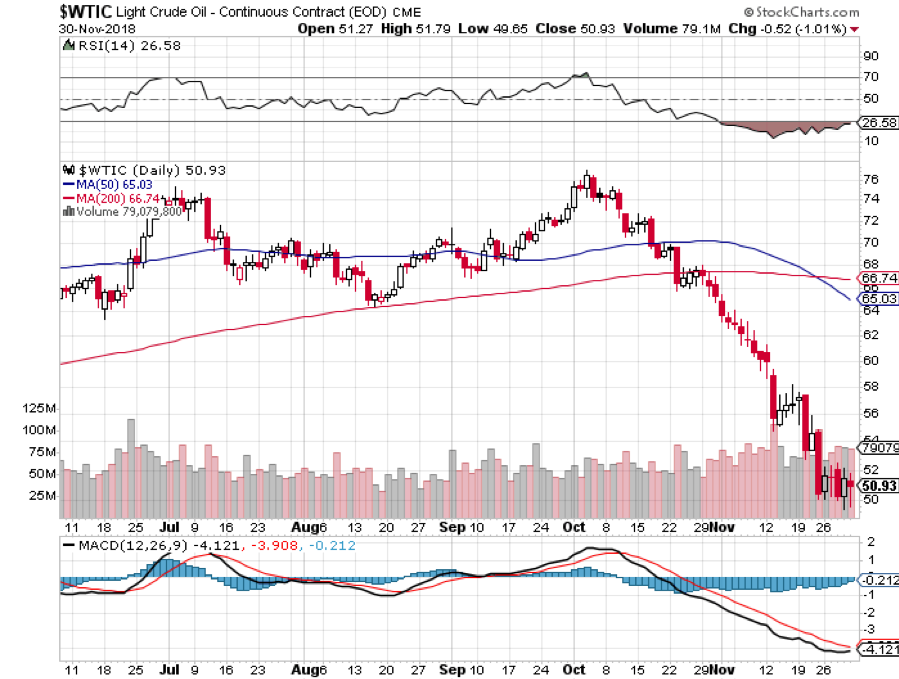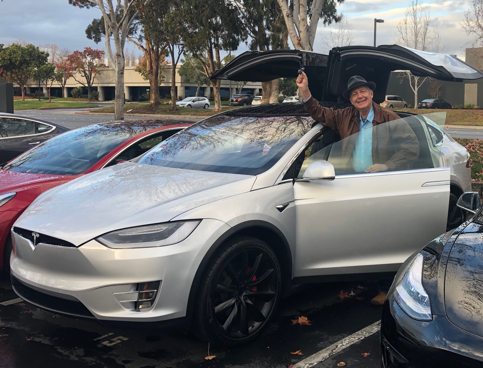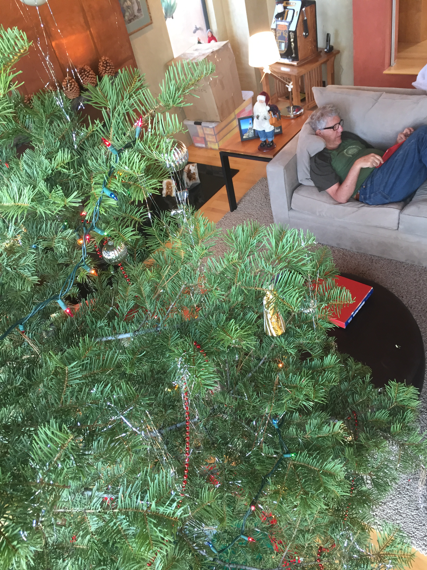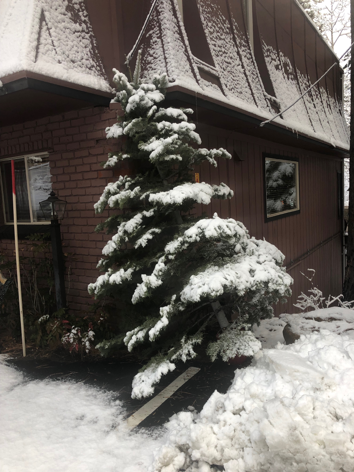 https://www.madhedgefundtrader.com/wp-content/uploads/2018/12/John-Thomas-Tesla-3.png
368
483
MHFTF
https://madhedgefundtrader.com/wp-content/uploads/2019/05/cropped-mad-hedge-logo-transparent-192x192_f9578834168ba24df3eb53916a12c882.png
MHFTF
2018-12-03 01:06:44
2018-12-02 23:55:13
The Market Outlook for the Week Ahead, or The Year EVERYTHING Went Down