There are several overarching seminal tech trends that I swear by.
The generational broad-based migration from analog to digital is a critical foundation that underpins the success of not only tech stocks as a unified sector, but the outperformance of the Mad Hedge Technology Letter.
You'll be pleased to discover that 2019 is right on queue with digital sales exploding by the American consumer over the holiday shopping period and Americans ditching brick and mortar stores in droves.
Amazon (AMZN) broke records on Cyber Monday bragging that in terms of the number of items sold, it had its "single biggest shopping day."
Black Friday was a big success too selling "hundreds of millions" of products between Thanksgiving and Cyber Monday.
Consumers scooped up the toys, home, fashion and health, and personal care products on Amazon's e-commerce platform.
Hot ticket items on Black Friday included Amazon's own Echo Dot and Fire TV Stick with Alexa Voice Remote, Play-Doh Sweet Shoppe Cookie Creations, Keurig K-Cafe Coffee Maker and LEGO City Ambulance Helicopter Kit.
Adobe (ADBE) Analytics estimates that the sales for the shopping bonanza easily eclipsed $29 billion, or 20% of total revenue for the full holiday season.
This is the aha moment when digital integration into shopping forced a paradigm shift to the business environment by capturing the focal point of American wallets.
Digital used to be the minority, but going forward, it will dictate the terms of engagement.  
What does this mean in the bigger scope of things?
Mobile is the biggest winner of this brave new world.
Shopping apps gave consumers the platform to use their phones as a digital wallet.
Salesforce data discovered that Thanksgiving sales as a proportion of U.S. digital sales grew 17% and mobile sales rose 35% on Black Friday with 65% of total e-commerce executed through a mobile device.
"Black Friday broke mobile shopping records and even when shoppers went to stores, they were now buying nearly 41% more online before going to the store to pick up," said Taylor Schreiner, principal analyst and head of Adobe Digital Insights​.
Shopify (SHOP) did over $900 million in sales this year and 69% were from phones and only 31% from desktop computers.
Black Friday was "the biggest day ever for mobile," tracking $2.9 billion in sales from smartphones alone, or 39% of all e-commerce sales, a 21% increase year over year.
The data also showed that smaller e-commerce outfits had a harder time driving sales than large e-commerce platforms.
The network effect truly works both ways and the success of the biggest and best also correlated to a meaningful decline of physical shopping visit to stores of 6% on Black Friday.
According to The NPD Group's Holiday Purchase Intentions Survey, 20% of sales were picked up in the store. This click-and-collect business has been a huge winner for the likes of Walmart (WMT).
E-commerce leaders are having enormous success introducing omnichannel approaches to the selling channels.
The average order value on Black Friday rose 5.9% year over year to $168, a new record, in part because shoppers have become more comfortable buying expensive items online because the sales are even juicier.
Unfortunately, the rise in volume has meant lower margins.
Discounts averaged between 37% to 47% and home and consumer electronics products were popular.
With all the rumblings of tariff trauma and an approaching recession, the American consumer displayed robustness that largely met the consensus of analysts.
The takeaway is that e-commerce is as healthy as ever and should prolong not only the strength in e-commerce companies but the overall American economy.
The winners are the behemoths of Amazon, Target (TGT), Shopify, and Walmart. Shares should receive a moderate tailwind through the New Year.
Avoid smaller niche players like Etsy (ETSY) and Wayfair (W).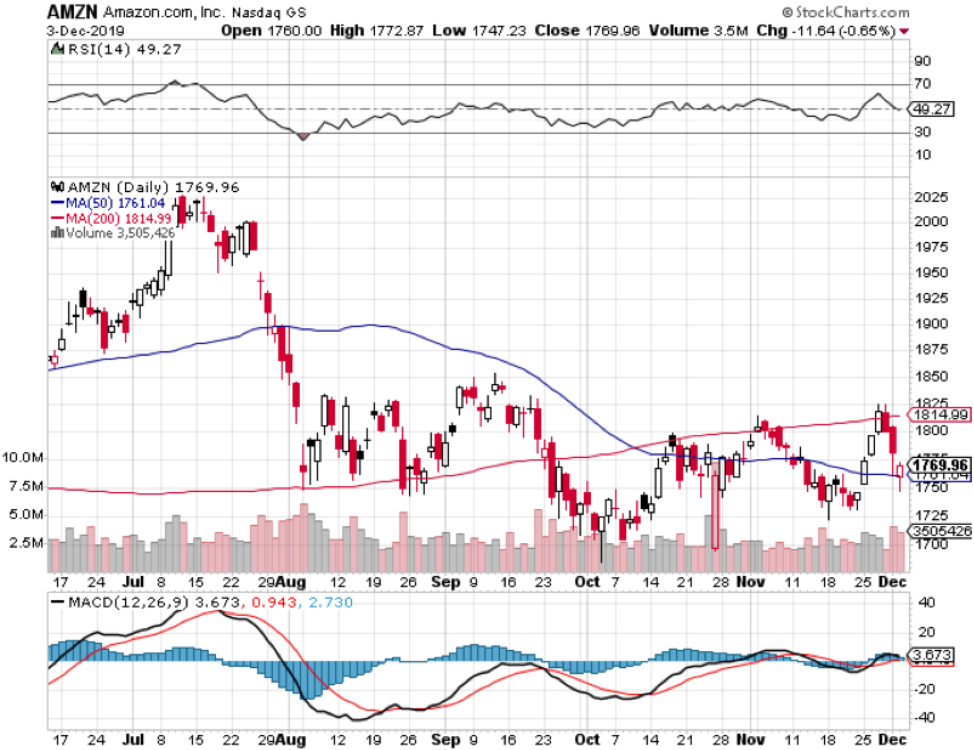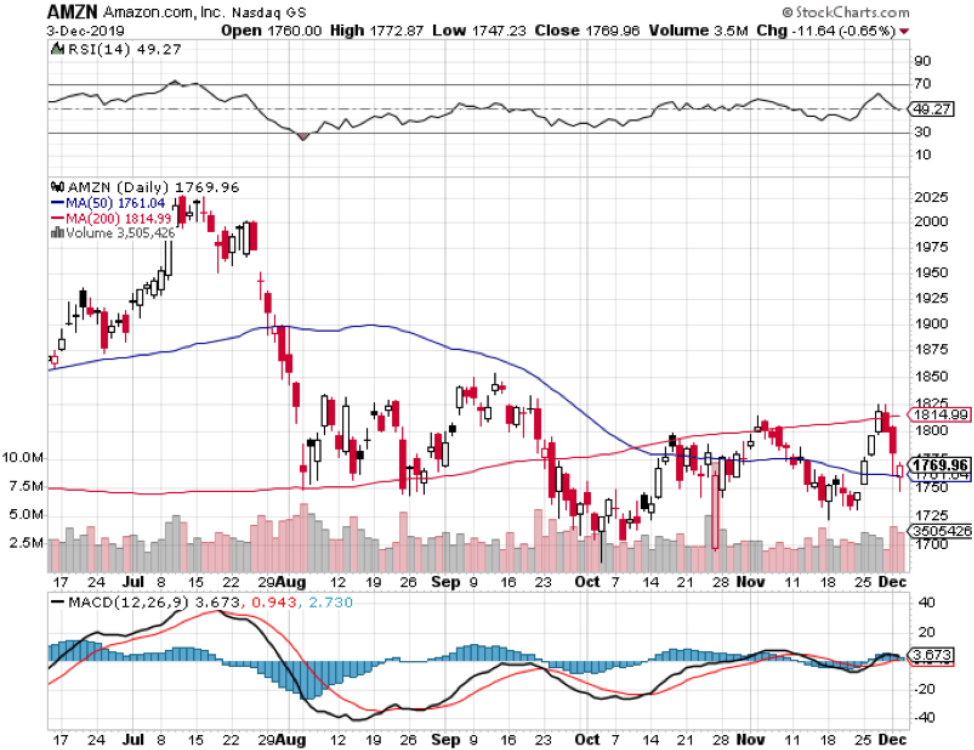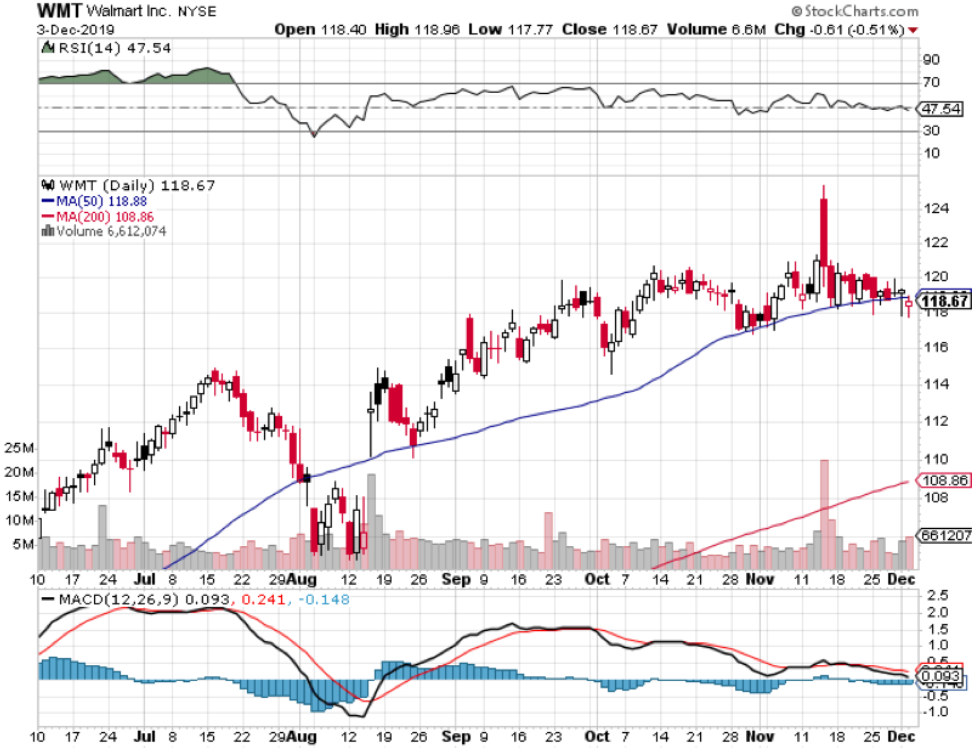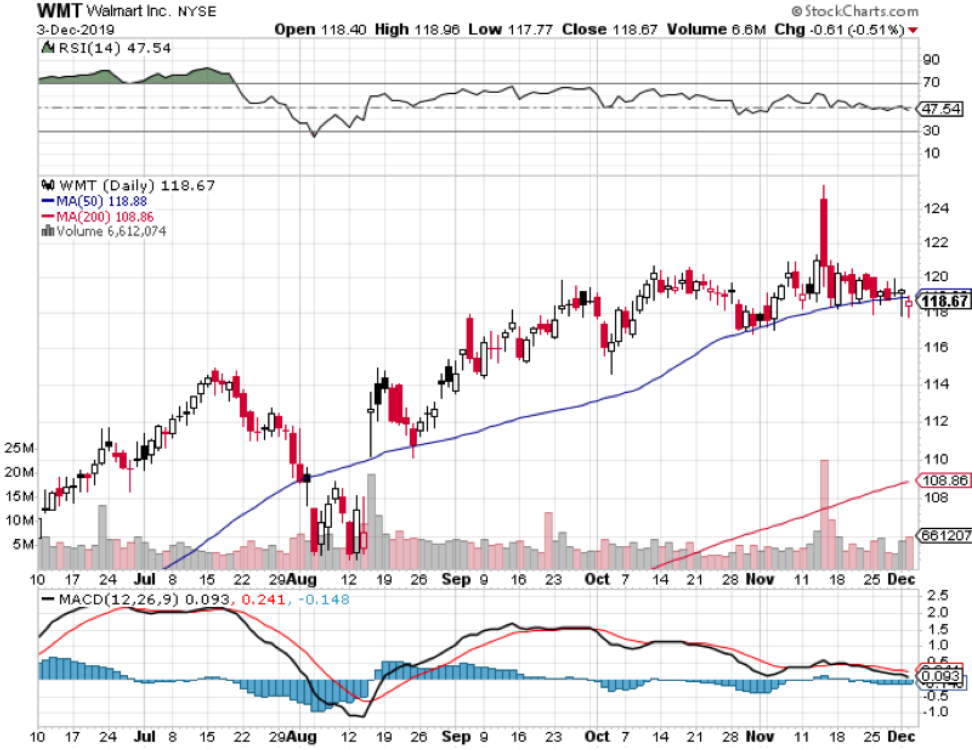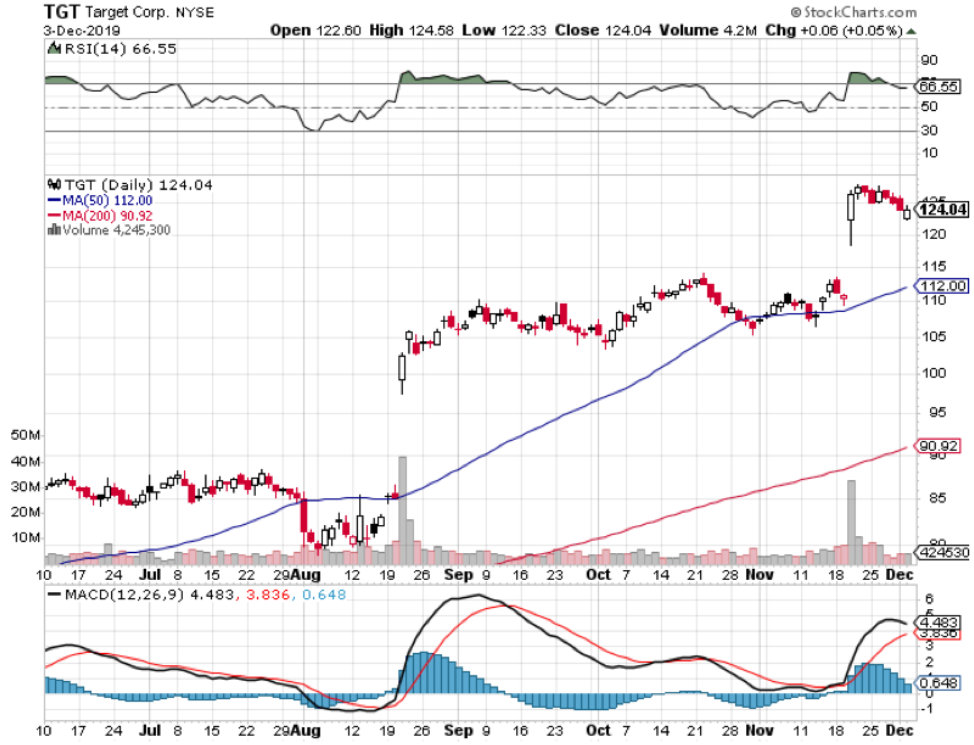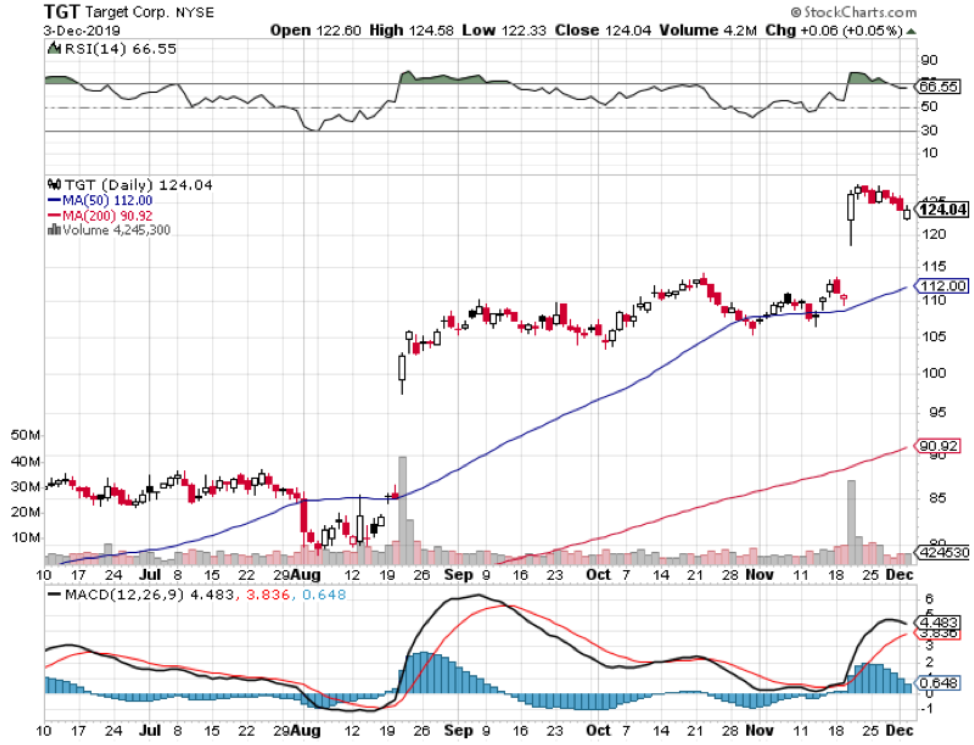 https://madhedgefundtrader.com/wp-content/uploads/2019/05/cropped-mad-hedge-logo-transparent-192x192_f9578834168ba24df3eb53916a12c882.png
0
0
Mad Hedge Fund Trader
https://madhedgefundtrader.com/wp-content/uploads/2019/05/cropped-mad-hedge-logo-transparent-192x192_f9578834168ba24df3eb53916a12c882.png
Mad Hedge Fund Trader
2019-12-04 10:02:20
2020-05-11 13:00:26
The Rush to Buy Online