When John identifies a strategic exit point, he will send you an alert with specific trade information as to what security to sell, when to sell it, and at what price. Most often, it will be to TAKE PROFITS, but, on rare occasions, it will be to exercise a STOP LOSS at a predetermined price to adhere to strict risk management discipline.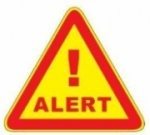 Trade Alert - (FB) - EXPIRATION
Expiration of the Facebook (FB) March, 2018 $155-$165 in-the-money vertical BULL CALL spread at $10.00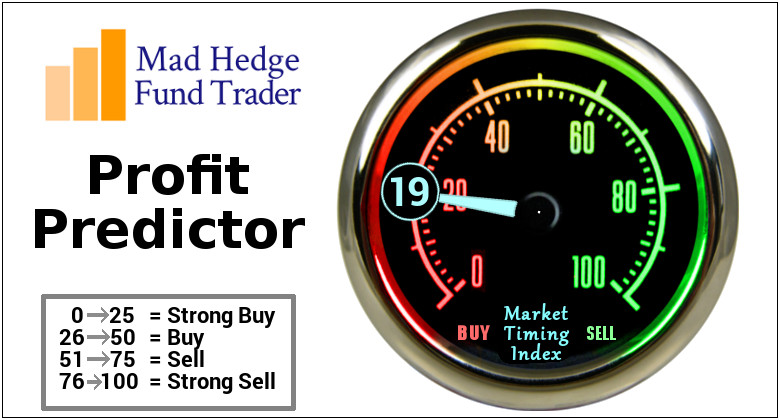 Position Closed-NOT FOR NEW SUBSCRIBERS
3-16-2018
expiration date: March 16, 2018
Portfolio weighting: 10%
Number of Contracts = 12 contracts
Through some miracle, I managed to pick the only FANG that moved very little over the past month.
This is because Facebook (FB), unlike any other FANG is facing the heavy weight of government regulation as a result of the Russian's use of its services during the 2016 presidential campaign.
As a result, we caught the maximum profit in our March iron condor in (FB).
This is where we were long Facebook through the (FB) March, 2018 $155-$165 in-the-money vertical BULL CALL spread, and short through the (FB) March, 2018 $190-$195 in-the-money vertical BEAR PUT spread.
As long as (FB) closed between $165 and $190 on the March 16 option expiration day we would capture the maximum profit. That is exactly what happened, with (FB) closing at $185.09.
The combined profit of the two positions works out to $3,066, or 30.66%.
You don't need to do anything to close this position. That should happen automatically on Monday morning and the profit credited to your account. The margin it occupied will be freed up.
Well done, and on to the next trade.
Here are the specific trades you need to close this position:
Expiration of 12 March 2018 (FB) $155 calls at...............$30.09
Expiration of short 12 March 2018 (FB) $165 calls at.........$20.09
Net Proceeds:..................................................................$10.00
Profit: $10.00 - $8.50 = $1.50
(12 X 100 X $1.50) = $1,800 or 17.64% in 33 trading days.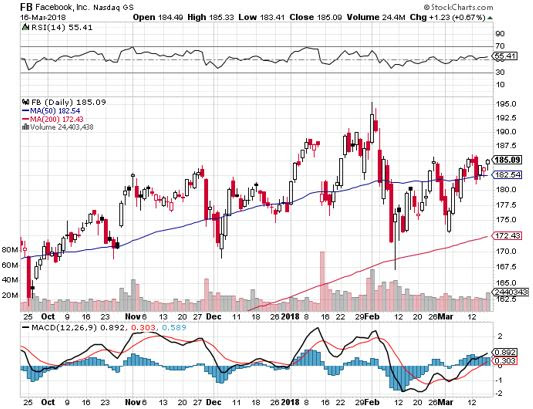 To see how to enter this trade in your online platform, please look at the order ticket above, which I pulled off of Interactive Brokers.
If you are uncertain on how to execute an options spread, please watch my training video on How to Execute Vertical Call and Put Debit Spreads by clicking here.
You must be logged into your account to view the video.
Please keep in mind that these are ballpark prices only. There is no telling how much the market can move by the time you get this.
Be sure you've signed up for our FREE text alert service. When seconds count, this feature offers a trading advantage. In today's market, investors need every advantage they can get.
The best execution can be had by placing your bid for the entire spread in the middle market and waiting for the market to come to you.
The difference between the bid and the offer on these deep in-the-money spread trades can be enormous.
Don't execute the legs individually or you will end up losing much of your profit. Spread pricing can be very volatile close to expiration.
If you don't get done, don't worry. There are another 250 Trade Alerts coming at you over the coming 12 months.
https://madhedgefundtrader.com/wp-content/uploads/2019/05/cropped-mad-hedge-logo-transparent-192x192_f9578834168ba24df3eb53916a12c882.png
0
0
Arthur Henry
https://madhedgefundtrader.com/wp-content/uploads/2019/05/cropped-mad-hedge-logo-transparent-192x192_f9578834168ba24df3eb53916a12c882.png
Arthur Henry
2018-03-19 12:12:08
2018-03-19 12:12:08
Trade Alert - (FB) March 19, 2018 CALL SPREAD EXPIRATION