Today, many followers of the Mad Hedge Fund Trader?s Trade Alert service have up to eight November option spreads expiring at their maximum potential profit.
My strategy of taking advantage of the short November expiration calendar and betting that the markets stay in narrow ranges turned out to be wildly successful. At this stage I am batting eight for eight. If these all work, then I will have issued 15 consecutive profitable Trade Alerts since October, something most hedge fund managers would die for at this time of the year.
I have already taken profits on five of my November positions, but judging from the email traffic, many of you are hanging on to the bitter end and have asked me how to handle these.
It?s really easy. You don?t have to do anything. Nada, Squat.
Trading in the underlying ceases today, Friday, November 15 at 4:00 PM EST. The contracts legally expire on Saturday night, November 16. The cash profit is then credited to your account on Monday, November 18, the margin freed up, and the position disappears into thin air.
Only the (SPY) November 2013 $180-$183 bear put spread is giving us a run for our money. As I write this, the (SPY) is trading at$179.27, and we are a mere 73 cents in the money on the $180 puts that we are short.
If the (SPY) closes on Friday over $180, then you will be short 100 shares for every contract of the November $180 puts that you are short. Your long position in the November, $183 puts expired on Friday, so you will be naked short. This is not a position you want to have.
It is always best to cover this at the opening on Monday morning to limit your losses and keep your risk from running away. You may also not have sufficient margin to run a naked short, so If you don?t liquidate, your broker will, probably at a worse price.
Don?t try to trade a leveraged short (SPY) position in a bull market. It?s probably beyond your pay grade, and I doubt you?ll sleep at night.
I?m betting that the (SPY) will close on Friday below $180, so I am hanging on to my position. With only one single day to expiration, it is a coin toss what will happen. But with the markets this sluggish, if I am wrong, it will only be by pennies. Quite honestly, being up 56% on the year I don?t mind taking a gamble here.
I know all of this sounds very complicated to the beginners among you. Don?t worry, this all becomes second nature after you?ve done the first few thousand of these.
If you have any doubts, call your broker and they will tell you what to do, especially the part about you needing to do a thousand more trades.? Here, an ounce of prevention is worth a pound of cure. Then it?s on to the next trade.
In the meantime, take your winnings and plan your winter Caribbean holiday with your significant other. Or plan a ski vacation at Incline Village in Nevada. They?ve already had two nice dumps of snow. If you do, drop me a line and I?ll take you out for coffee at Starbucks.
Well done, traders!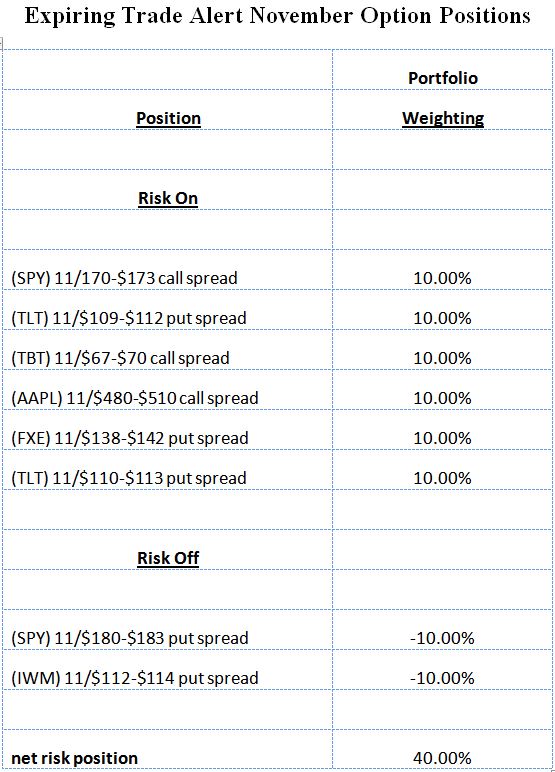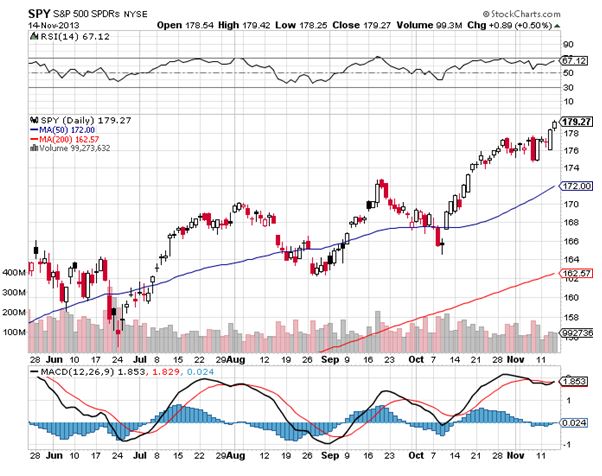 Well Done Traders!
https://www.madhedgefundtrader.com/wp-content/uploads/2013/11/Expiring-TA-Nov.-Opt..jpg
772
555
Mad Hedge Fund Trader
https://www.madhedgefundtrader.com/wp-content/uploads/2019/05/cropped-mad-hedge-logo-transparent-192x192_f9578834168ba24df3eb53916a12c882.png
Mad Hedge Fund Trader
2013-11-15 01:05:07
2013-11-15 01:05:07
Watching the Cash Roll In