Hi there, I'm John Thomas, the Mad Hedge Fund Trader. Welcome to my trading desk and your new job of attaining financial independence.
The coffee machine is right over there, and the bathrooms are down the hall. Don't let all the shouting bother you. You'll get used to it after a while.
You've already made one of the best business decisions in your life, signing up for my service.  And you won't just be joining me, but an entire community of thousands of successful traders and investors spread around the world in 137 countries.
Some of my best ideas are really coming from them. I just pass them on to you. You should have received your password and full access to my website by now.
So, get started on your homework, learn how the markets function, and figure out how to trade.  Soon, you'll have the unfair advantage in the markets that you deserve.
I have issued more than 2,000 trade alerts over the past 12 years so I have a pretty good idea what works for followers.
Every trade alert I issue gives you the choice of buying a stock, an exchange-traded fund (ETF), or an option spread.
Since we have been in a bull market for the past ten years, those who bought stock only outright made the most money. Those who used the leverage of the futures markets relied on me for their market timing and delivered the most spectacular profits, and by spectacular, I mean 1,000% in a single year.
However, those who used option spreads earned the most money with the least risk over time. I know when some of you hear the word "option," you want to run a mile.
However, if you are willing to invest a few hours of your time learning about options, you will have a trading and investment skill that you can use for the rest of your life. And I'll be doing the heavy lifting for you.
When you subscribed to this service, you effectively added 50 years of trading experience to your own.
The good news is that options are not that hard to figure out.
If you can turn on a computer, click your mouse, and log into your online trading account, you have all the resources you need to trade options.
All you have to do is get some basic training on how to navigate the options market. Finish this two-hour course, and you will have most of what you need to know.
Better yet, if you implement the options strategies and disciplines that I will teach you, you can tilt the chance of making money overwhelmingly in your favor.
Working together is going to be fun. I have a chair right here for you, so sit down, let's get down to it, and put on some serious money-making positions.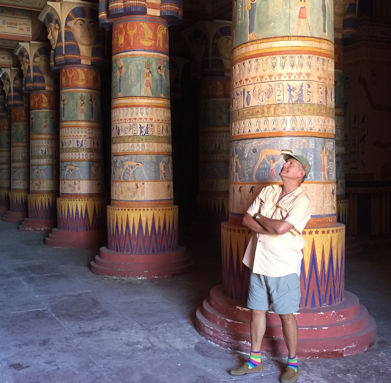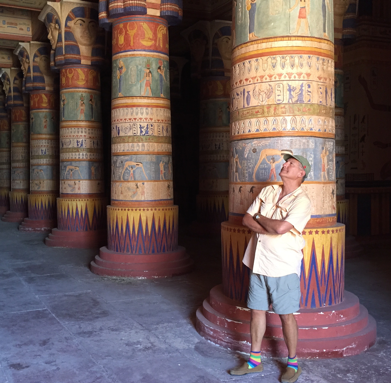 It's Not That Hard to Figure Out
https://www.madhedgefundtrader.com/wp-content/uploads/2019/12/john-thomas-pillars.png
383
391
Mad Hedge Fund Trader
https://madhedgefundtrader.com/wp-content/uploads/2019/05/cropped-mad-hedge-logo-transparent-192x192_f9578834168ba24df3eb53916a12c882.png
Mad Hedge Fund Trader
2021-06-01 09:04:42
2021-06-01 11:26:54
Welcome to the Wonderful World of Options