Next on deck is Atlassian Corporation (TEAM).
What do they do?
They design, develop, license, and maintain global software products.
Part of the functions they provide are project tracking, content creation and sharing, and service management products.
The company's products include JIRA, a workflow management system that enables teams to plan, organize, track, and manage work and projects.
To complement JIRA, Confluence is a piece of software that acts as a content collaboration platform that is used to create, share, organize, and discuss projects.
Also, under its umbrella of software products is Trello, a web-based project management application for capturing and adding structure to fluid, fast-forming work for teams.
Cloud software has become ubiquitous because it is simpler to set up and operate, and benefits from the latest iterations through scheduled updates, and scales easily.
Most crucially, it allows customers to focus scarce time and resources on core businesses, instead of frittering it away solving infrastructure and hardware problems that often mutate into whack-a-mole by nature.
These collection of software products are uplifting Atlassian into a border line company that I would classify as a conviction buy.
Shares have demonstrated the success of the company by bursting with life, shares have doubled in the last 365 days and if you look at its performance all the way back to October 2015, shares have skyrocketed from 20 cents on the dollar to over $100 at the time of this writing.
I took a quick glance at the paying customer metrics to gain an insight into why Atlassian is turning into a dominant company.
In Q3 2018, Atlassian racked up paid customers totaling 119,158 and followed that up a year later by totaling 144,038 in Q3 2019.
Atlassian's clients represent diverse industries and geographies, from start-ups to blue chip companies, the highly automated sales model has given them a chance to target the Fortune 500 for growing margins.
Even on a sequential basis, sales are looking bright with Atlassian adding 5,803 from Q2 2019, combined with the revealing fact that over 90% of new customers in Q3 2019 chose one or more of Atlassian's Cloud products.
Let me roll through some of the highlight deals with the ink still drying on the paper as we speak.
Flagship customers added to the all-star line-up include European online consumer lending company Sun Finance Group, shipping and logistics services supplier Cosco Shipping, retailer Dollar General, automobile manufacturer Isuzu, financial services firm Wedbush Securities, and New Zealand-based technology solutions provider Spark Digital just to name a few.
These companies don't use Atlassian products in the same way, while it would be difficult to list the thousands of use cases for Atlassian products, examples illustrate the breadth of application and versatility of Atlassian products and demonstrate how the cloud software can expand across teams, departments, customer organizations, and hemispheres.
To offer one example that encapsulates what Atlassian services can actually achieve for burgeoning companies insistent on digitizing is vehicle history provider CARFAX.
When the Delivery Team at CARFAX doubled in just four years, the weaknesses in its work management system reached an inflection point.
As the team grew, so did the demand for a more robust, integrated system and they had been using several types of tools, none of which were in-tune with each other or aligned well with CARFAX's entrenched processes.
Product managers lacked transparency into portfolio-wide metrics making it impossible for top executives to make guided decisions on major transformative initiatives.
After collaborating with Atlassian solution partner cPrime and standardizing workflow challenges on JIRA and Confluence, CARFAX discovered the optimal way to streamline their toolkit, connect its departments and systems, and reach its goals.
CARFAX teams now operate through JIRA daily, managing backlogs and keeping afloat with projects enterprise-wide.
Confluence has mushroomed into the go-to collaboration tool, and now has almost the same number of users as JIRA at CARFAX.
The broad absorption of Atlassian tools is unlike anything CARFAX has ever experienced before.
CARFAX has been the recipient of double-digit revenue growth and close to 90% customer satisfaction while hoisting the pillars to scale in the future.
Atlassian and its makeover for CARFAX is a crucial reason for the additional engineering efficiency to more regular updates and scalability without interruption for IT, to consistent and real-time analytics for the C-suite.
The software enhancements are a valuable source of enhanced productivity, and CARFAX continues to eagerly grab new product updates from Atlassian to embed into a myriad of automated processes.
When many industries are on the brink of an earnings recession, Atlassian has bucked the trend with Q3 2018 revenues expanding 38% YOY to $309.3 million.
The company is even executing more efficiently by revealing healthier gross margins that increased from 79.8% in Q3 2018 to 82.5% in Q3 2019.
Even though Atlassian guided revenue to around $330 million for next quarter's earnings, they guided down to 16 cents per share, lower than the 19 cents per share that analysts were estimating.
The expected earnings recession has offered an opportunistic chance for management to guide down, giving shares some breathing room before they march higher again which I believe is inevitable.
Atlassian is a robust enterprise software company in the early stages of hyper-growth with a long runway.
Not every company can enter into monopolies or duopolies in the tech world like Google, but the next best thing is the enterprise software market where analog companies need help juicing up products by automating the back, middle, and front end.
Companies such as Atlassian are at the forefront of this dynamic revolution and recent tech IPOs, such as video conferencing software for business users Zoom (ZM), epitomize where the pockets of growth have nestled in the current American economy.
This year is truly the year of enterprise software so enjoy the ride with Atlassian.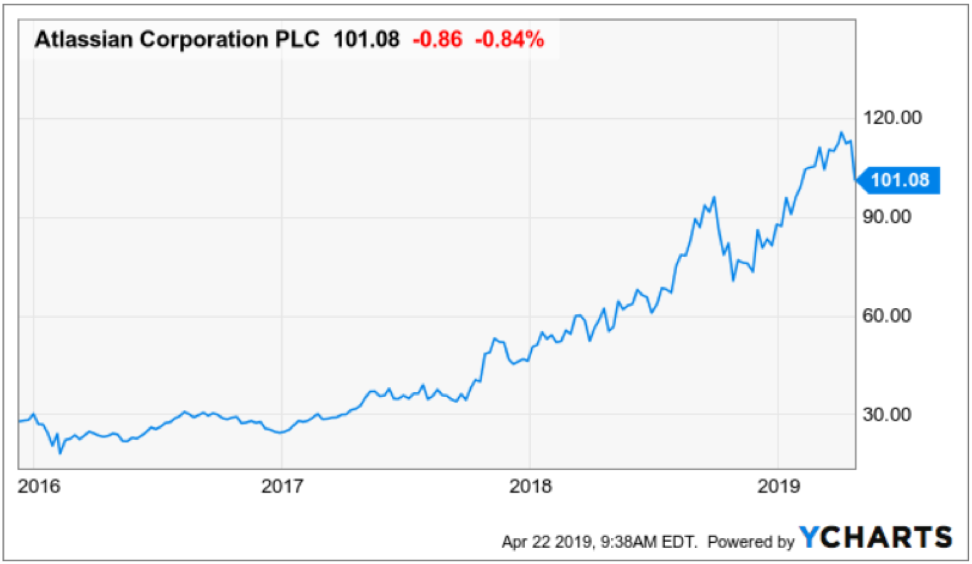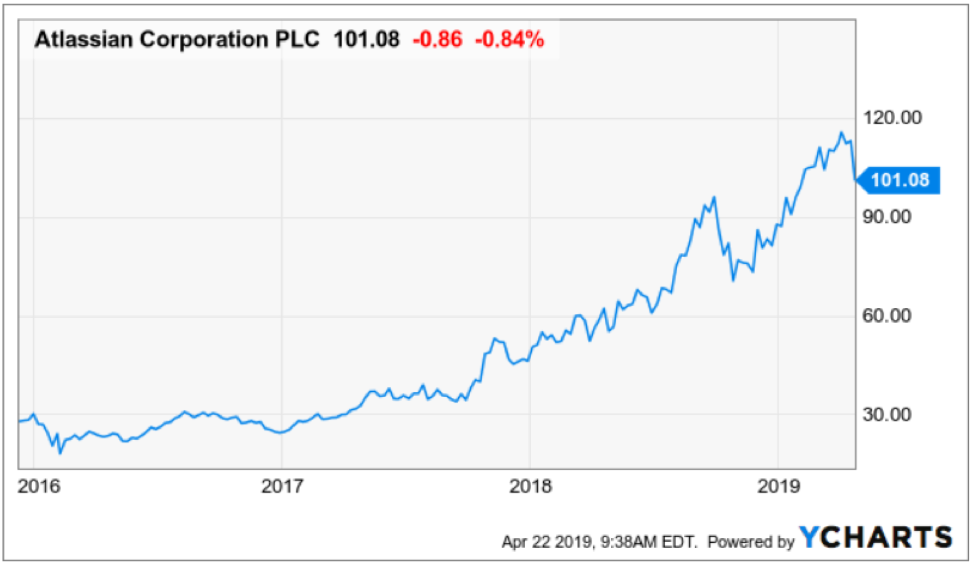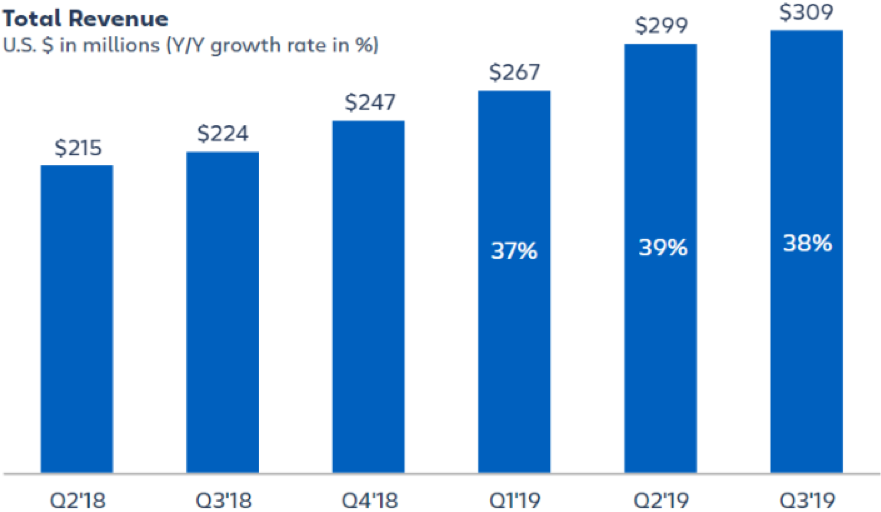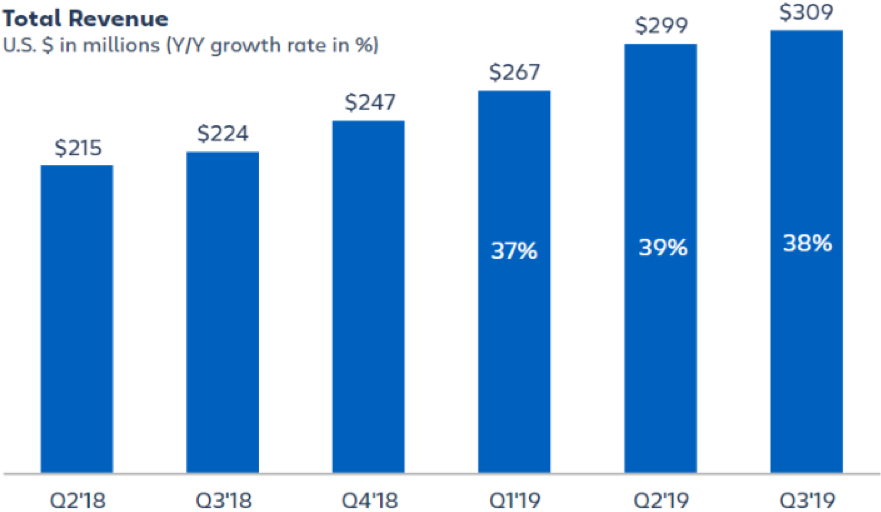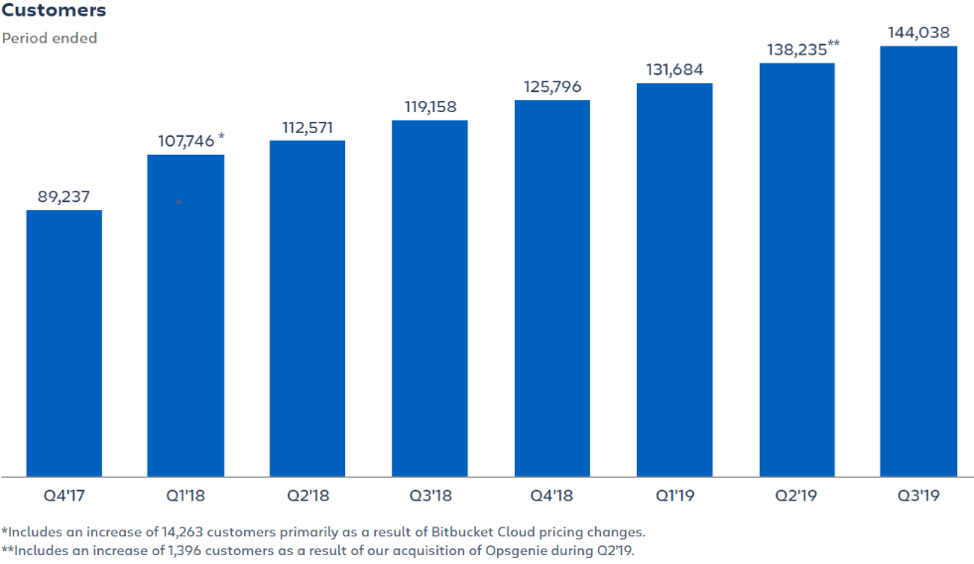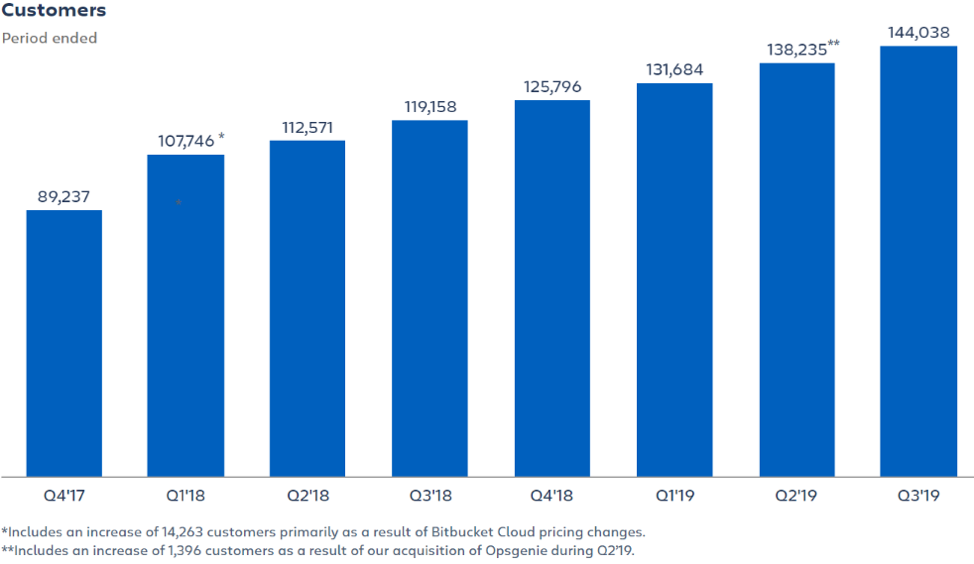 https://www.madhedgefundtrader.com/wp-content/uploads/2019/04/total-rev.png
512
881
Mad Hedge Fund Trader
https://madhedgefundtrader.com/wp-content/uploads/2019/05/cropped-mad-hedge-logo-transparent-192x192_f9578834168ba24df3eb53916a12c882.png
Mad Hedge Fund Trader
2019-04-23 01:06:30
2019-07-10 21:49:12
What You Should Know About Atlassian Corporation