The administration banning 8 Chinese tech companies screams one thing – American cybersecurity will become more important than ever before.
Interestingly enough, most of the entry list included Chinese own version of cybersecurity companies which usually participate in heavy-handed censorship including facial recognition startups Sensetime, Megvii and Yitu, video surveillance specialists Hikvision and Dahua Technology, iFlyTek, Xiamen Meiya Pico Information Co and Yixin Science and Technology Co.
All of these companies have "borrowed" American source code while applying American designed semiconductors to create a business aiding the interests and model of the Chinese Communist Party.
As the stakes become higher, American companies too will have to grow cybersecurity budgets, and instead of budgeting for mass authoritarian censorship, American companies will need to spend to protect the technology and networks they develop from getting pillaged from totalitarian regimes.
If American tech companies renege on the Faustian bargain of doing business in China for their technology, then it will force the Chinese to acquire this sensitive technology by any means possible and that doesn't involve sitting on the emperor's chair in Beijing.
What does this mean for the broader trade war?
Even if we get a mini deal, it won't address that the main guts of the trade conflict entails killing off Chinese tech in the way we know it now.
Being able to agree on some sort of enforceable mechanism is a pipe dream, even if an enforceable mechanism is agreed on, who will enforce the enforceable mechanism?
That's how tricky it is for corporates doing business in China and now the NBA (National Basketball Association) has received a small sampling of the trade war with one innocuous quote by Houston Rockets General Manager Daryl Morey who tweeted then deleted his democratic support for the Hong Kong freedom movement.
The ban of these 8 Chinese companies means they will no longer be able to purchase U.S.-made technology parts to use as inputs of a censorship business model that goes against democratic values.
The trigger for the blacklist was the way these technologies were used to imprison ethnic Muslim minorities in Chinese Xinjiang province paving the way for China to lash out again against the U.S for the ban.
Not only has China applied the technology to Chinese nationals, they have exported this technology to African states and are allowed access to the data which could theoretically be exploited for additional economic and political gain about which they essentially have no qualms.
Chinese foreign ministry spokesman Geng Shuang has characterized this move as "interfering in China's internal affairs" and as you probably believe, he expressed great unsatisfaction with this move as Chinese and American delegations plan to meet shortly to hash out their differences.
The 8 banned companies will need to source alternative tech in the same way that Huawei Technologies has done.
Huawei was banned this past April under national security premises blocking access to US-made software for its handsets and devices, such as Google's Android operating system and Microsoft's Windows.
This will hurt certain semiconductor manufacturers like Nvidia who sell artificial intelligence chips for video surveillance to Hikvision and semiconductor stocks have sold off hard on this news.
Washington's move has laid bare the fierce struggle for technology supremacy and America's refusal to allow Chinese technology companies to reign supreme off of ill-gotten intellectual property and American semiconductor chips.
It could be the final straw in corporate America funding China to take down itself or at least another step to disengaging with the Sino cash cow.
And this new episode is almost guaranteed to usher in a flight of capital to American cybersecurity companies as Chinese hackers open up a new frontier to hack the best of America's intellectual property.
I envision the likes of Palo Alto Networks, Inc. (PANW), Fortinet, Inc. (FTNT), CrowdStrike Holdings, Inc. (CRWD), and CyberArk Software Ltd. (CYBR) as good long term buy and holds that offer quality exposure to the cybersecurity story and the future growth of it.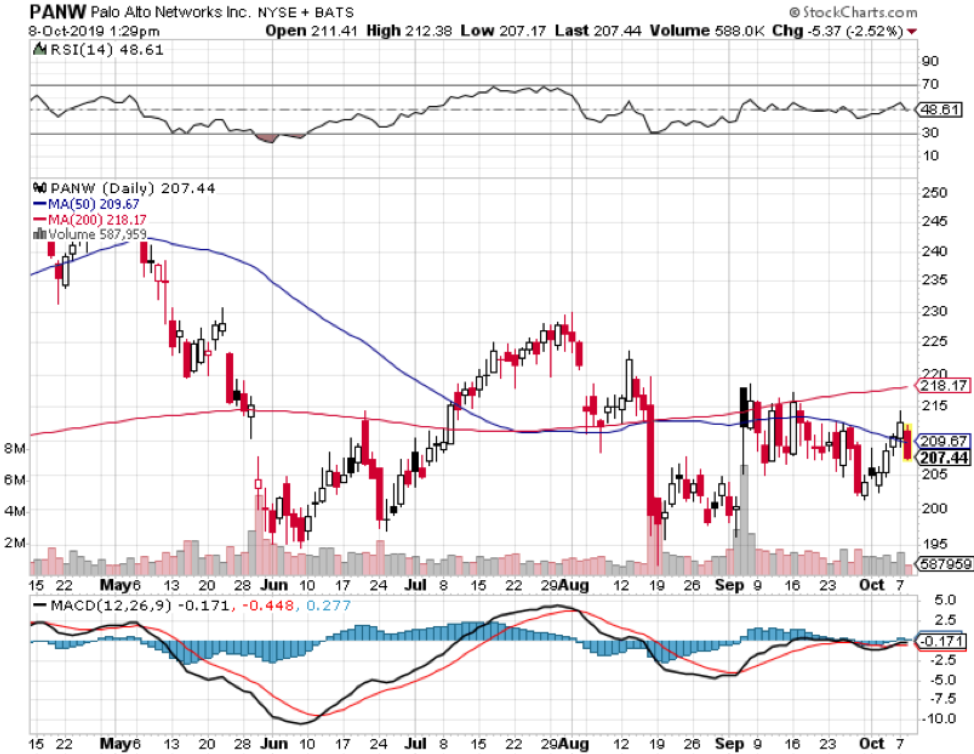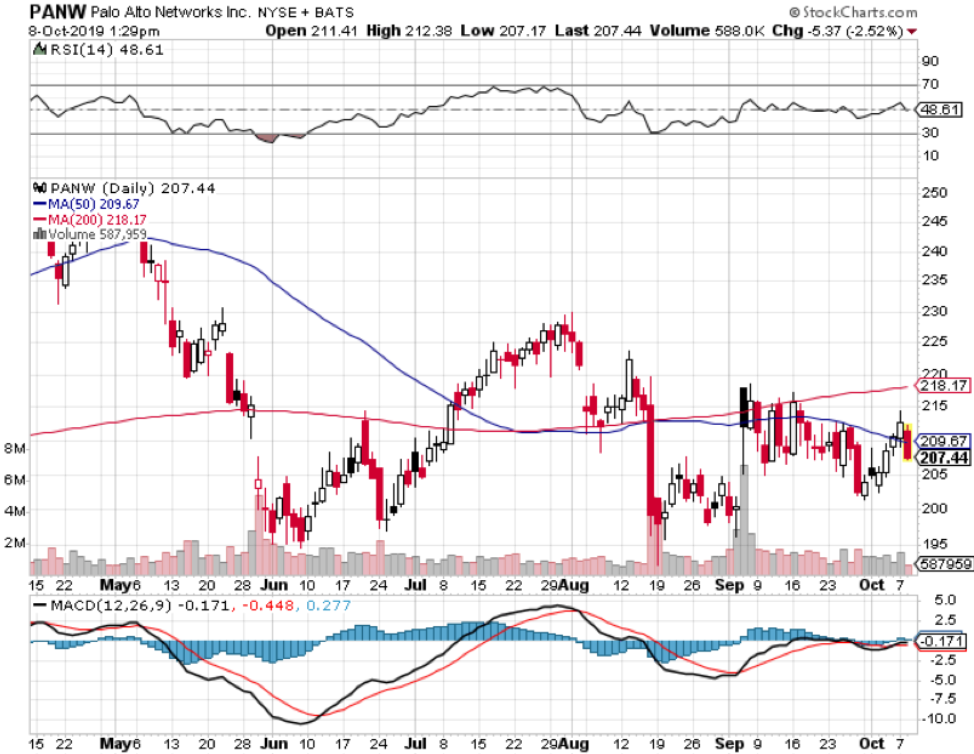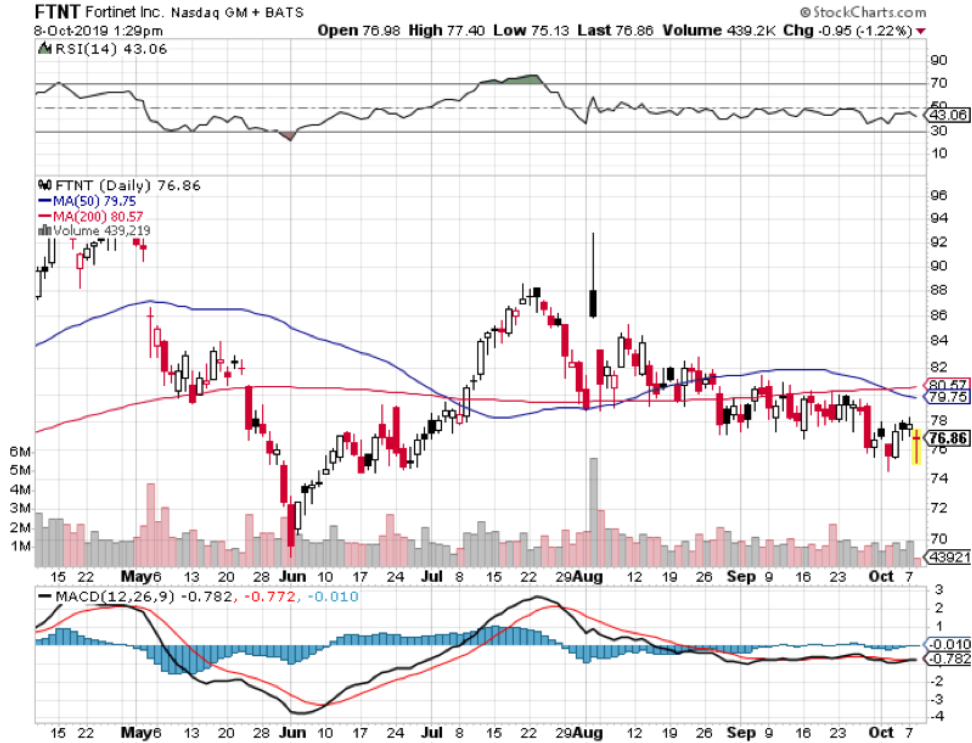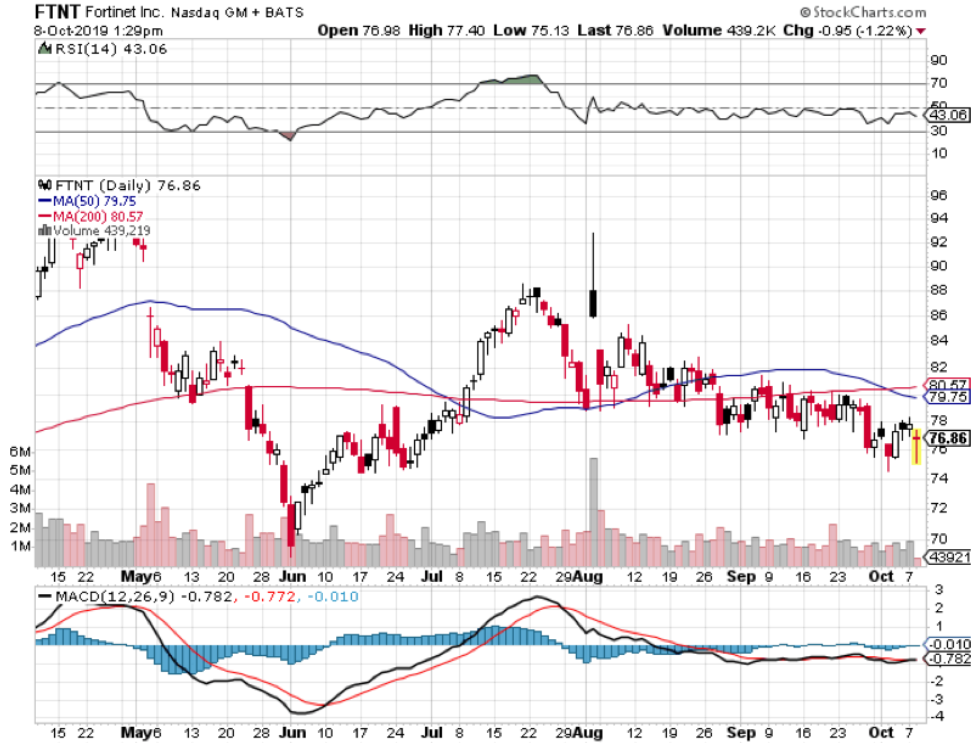 https://madhedgefundtrader.com/wp-content/uploads/2019/05/cropped-mad-hedge-logo-transparent-192x192_f9578834168ba24df3eb53916a12c882.png
0
0
Mad Hedge Fund Trader
https://madhedgefundtrader.com/wp-content/uploads/2019/05/cropped-mad-hedge-logo-transparent-192x192_f9578834168ba24df3eb53916a12c882.png
Mad Hedge Fund Trader
2019-10-09 09:02:00
2020-05-11 13:26:10
What's Behind the Chinese Tech Blacklist