The news is out that new Tesla (TSLA) new car registrations in the major states are falling off a cliff. California, New York, and even Texas are the major culprits.
The company says the ramp up in mass production of the Tesla 3 is the main reason, and that car registrations, in any case, are a deep lagging indicator. (No kidding! I bought a Model X P100D in Nevada in November and it is still not registered).
Analysts say it is because the electric car subsidy was chopped in half by the Trump administration this year from $7,500 to $3,750 per vehicle, and it is going to zero next year, thus demolishing the Tesla 3 market for entry-level low-end buyers. They also point to the company's fragile financial condition which could be going bankrupt at any time.
For whatever reason, I believe that the shares will break two-year support on the charts and plunge to new lows. At the very least, Tesla shares are capped for the time being.
I, therefore, sold short Tesla shares yesterday.
As much as this looks like a great short-term trade, I love Tesla long term and see it as a potential ten bagger from current price levels. Tesla will become the world's largest car company within a decade and become the first car company with a $1 trillion market valuation.
As long as I have been following Tesla since the early venture capital days, it has been going bankrupt. It was going bankrupt during the move in the share price from $16.50 to $394, and it is going bankrupt today.
When I pulled up to the Fremont factory last week, I couldn't believe what I found. There was a version 3 supercharger that would top up my battery at the staggering rate of 1,000 miles an hour!
That meant that with 50 miles of range left on my 300-mile range Model X battery, I could get a full charge in 15 minutes! The electric power was coming down the cable so fast that it had to be liquid-cooled.
I pinched myself to make sure I hadn't fallen into a Star Trek movie. The V3 supercharger will soon be available across the country. No other car company is close to achieving something like this.
The fact is that I have been subjected to an unrelenting torrent of bad news, rumors, and envy since I first bought the shares at $16.50 ten years ago. This is the most despised company in the universe and regularly sits among the top five companies with the greatest short interest, often above 25%.
But I guess this is what happens when you take on big oil, the Detroit big three, the advertising industry, labor unions, and the entire Republican party all at once. By my calculation, Tesla is a disruptive threat to about 50% of the US GDP all at once.
I ignore them all and just look at the numbers. Here they are.
1) Tesla has increased its total production from 125 when I bought my first Model S1 in 2009 to 245,519 in 2018. It should hit 500,000 by the end of this year when the Shanghai factory comes online. They have gone from employing 100 people to 50,000.
2) With the completion of the Sparks, NV Gigafactory, battery prices are collapsing and are now 50% cheaper per mile than any other competitor, 4.1 miles per kWh versus 2.5 miles.
3) Tesla's costs for batteries have cratered from $1,000 per kWh ten years ago to $100 per kWh today and are expected to drop to $75 per kWh in a few years. Below $100 per kWh Teslas are cheaper to run than conventional gasoline-powered cars, even without the tax subsidy.
4) Tesla now makes half the lithium batteries in the world, and that figure is growing by 50% a year.
5) Tesla's vast national charger network will soon become the country's largest electric power utility and that will also become an enormous money-spinner. They just raised prices to 30 cents per kWh versus a cost of 5 cents. Assuming that 5 million cars buy a 70-kWh charge three times a week, that works out to a $13.65 billion a year profit.
6) Anyone who actually reads Tesla's balance sheet can see that the company is now spinning off $1 billion in free cash flow. It is investing in new plant and equipment at a prodigious rate.
7) With a market capitalization of $44.5 billion, Tesla just trails General Motors (GM) at $51 billion, but surpasses Ford Motors at $34 billion, and therefore can raise new capital to finance its hyper-growth any time it wants.
More product at high prices at a prodigiously falling cost sounds like a pretty good business model to me. Oh, and climate change is about to become the top political issue for the 2020 presidential election. Who is the big winner in that case?
Tesla.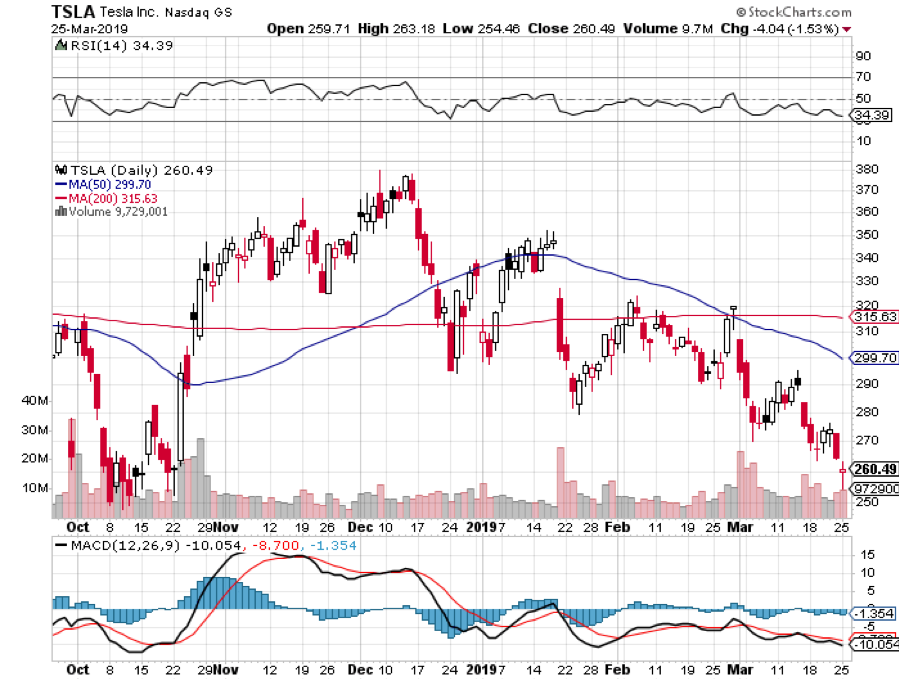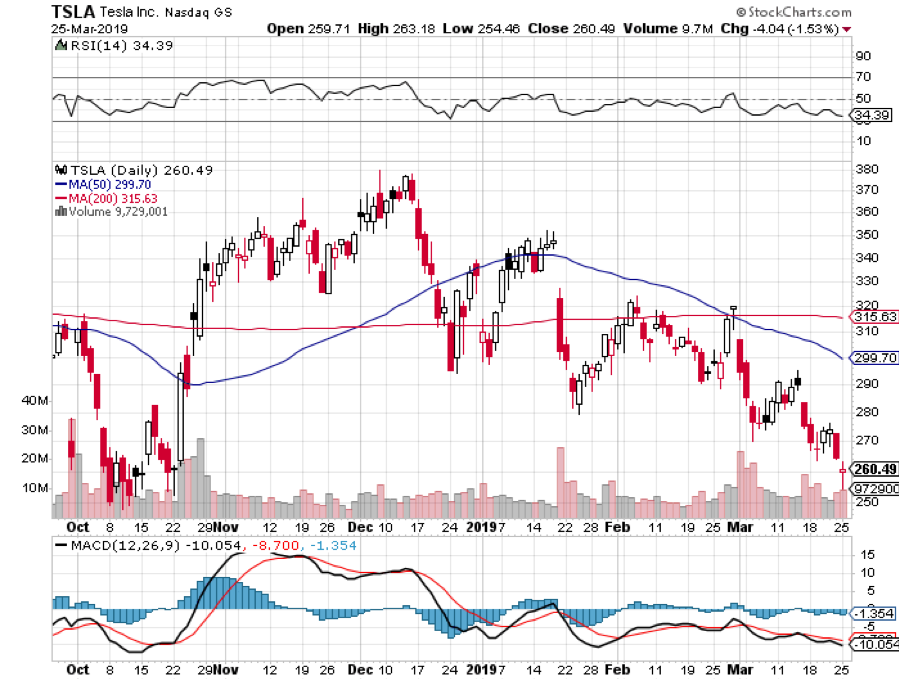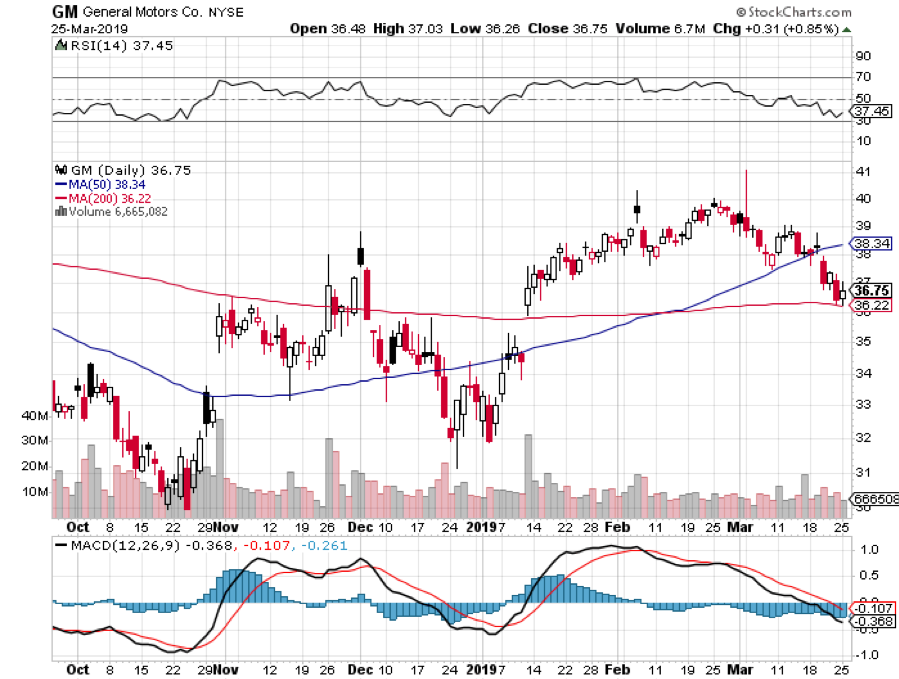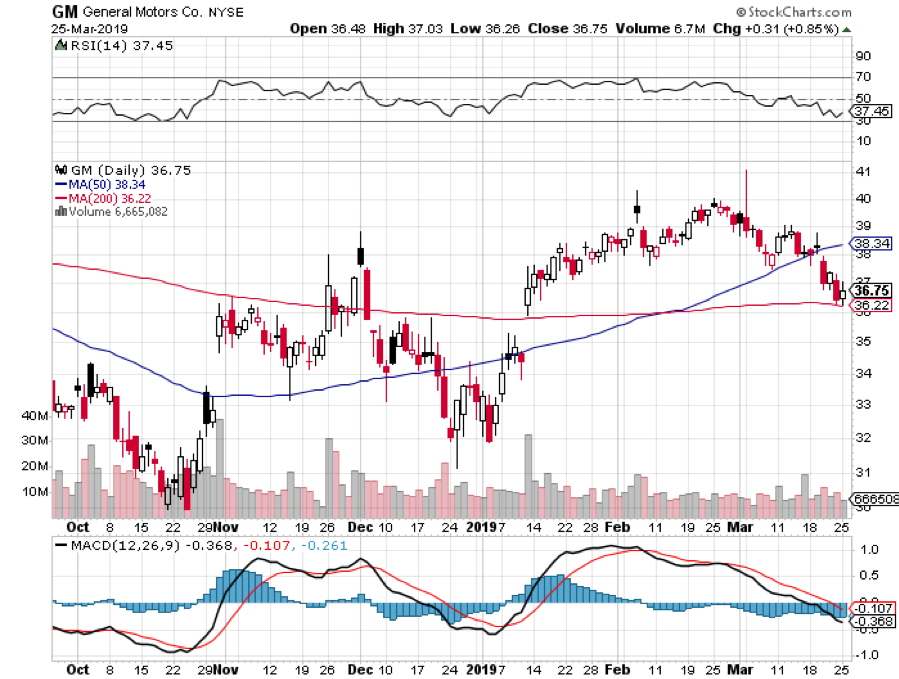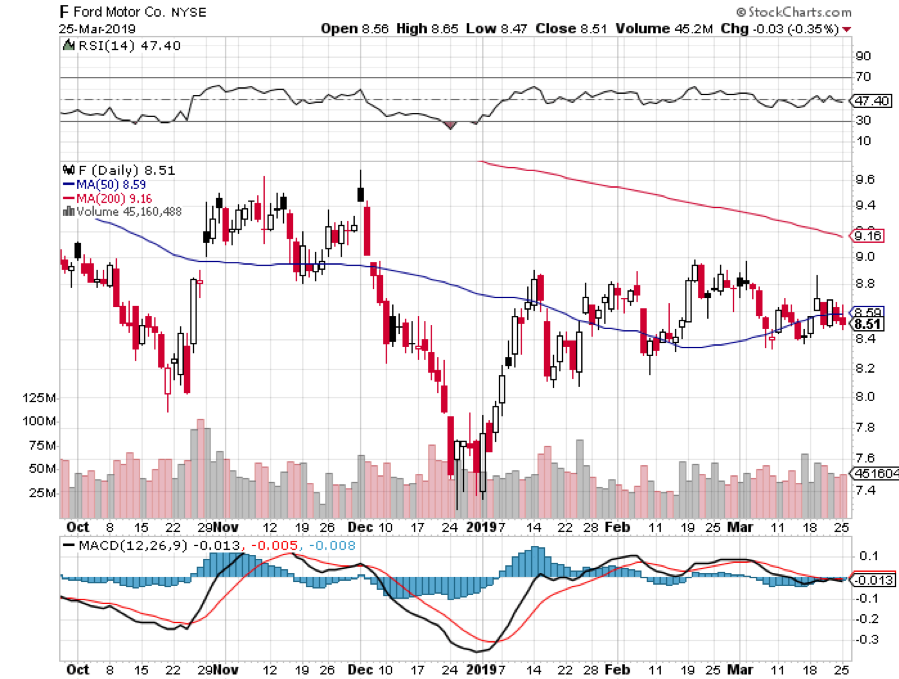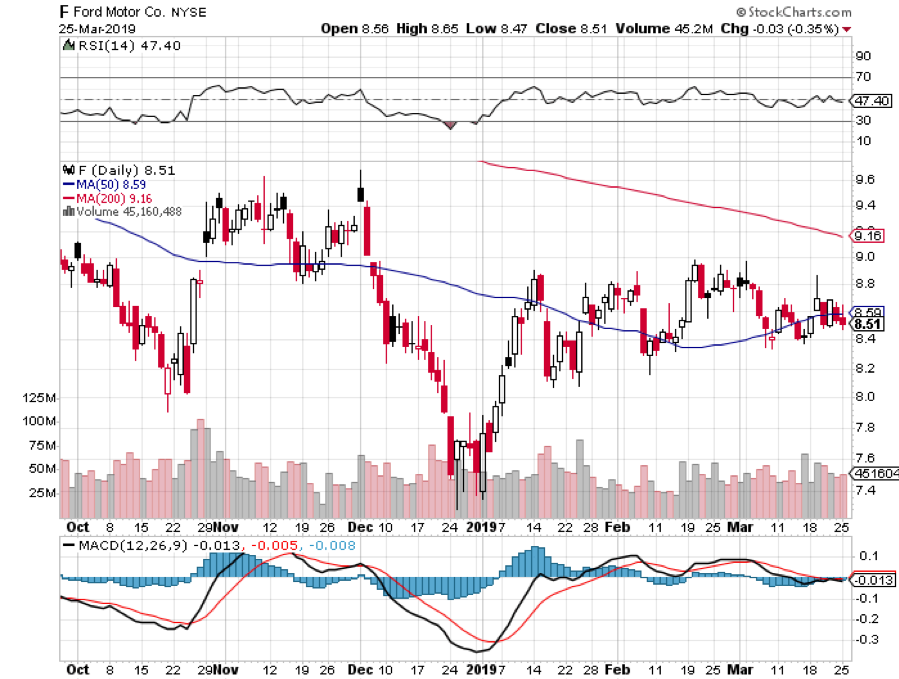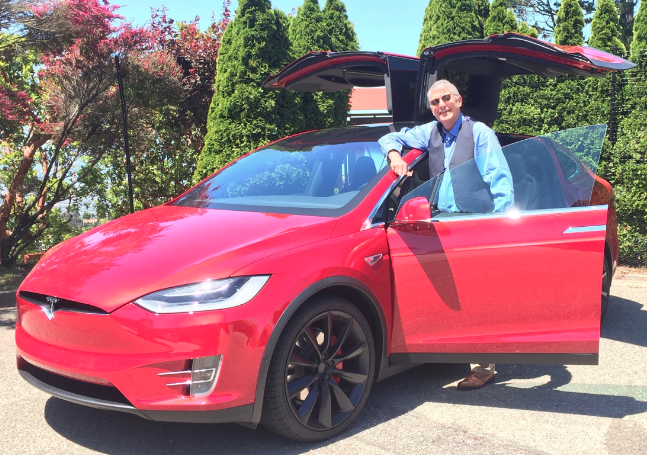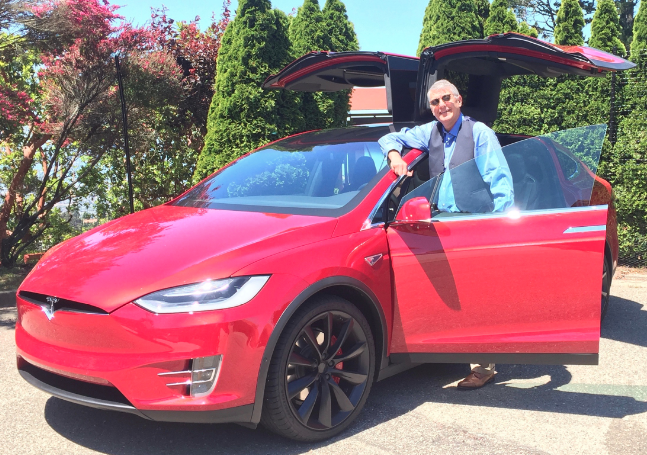 https://www.madhedgefundtrader.com/wp-content/uploads/2016/05/John-with-Tesla-e1463435153171.jpg
385
400
Mad Hedge Fund Trader
https://madhedgefundtrader.com/wp-content/uploads/2019/05/cropped-mad-hedge-logo-transparent-192x192_f9578834168ba24df3eb53916a12c882.png
Mad Hedge Fund Trader
2019-03-26 10:06:55
2019-07-09 04:00:02
Why I'm Selling Short Tesla Shares