The house is the new smartphone and I will tell you why.
The projected market growth of 18% in smart home technology sales according to Acumen Researching and Consulting will deliver opportunities to shape and prioritize this sector.  
The revenues up for grabs from the smart home mean that internet of things' (IoT) companies will create systems that mesh together with the bare minimum human participation, meaning that tech will have a dramatic influence in our daily lives.
I get several moans and groans a day that the Mad Hedge Technology Letter only shines the spotlight on the FANGs.
But it is hard not to when it comes to the future of the home.
Just look at recent M&A activity.
Automation and connected smart appliances have consumed Amazon by recently acquiring Eero, producer of routers for apartments, houses, and multi-story homes, and after already paying $1 billion to acquire Ring, a doorbell-camera startup. It had also bought Blink, a smart camera maker in 2017.
Google hasn't shied away either by investing in smart home products pocketing Nest, a firm producing smart home products, for $3.2 billion.
Nest took a few years to sort out its production phase but finally managed to launch new temperature sensors, a video doorbell, and an outdoor smart camera.
What are the trending IoT products now?
The flavors of the day are smart lights, security, entertainment systems, and temperature control.
They are the low hanging fruit of the smart home industry – a de facto gateway into this world.
Most of these smart devices operate with voice assistants, but because of the nature of competition, certain products are aligned with certain ecosystems and compatibility issues will persist until the competition flushes itself out.
A layman's example would be Apple's Homekit dovetailing nicely with Apple's Siri.
Companies are in the first innings of the product iteration cycle and the variations of smart home products are endless stemming from showers that remember preferred water temperature and flow rates or climate-control systems that change in real-time to suit the user.
Security of home networks and connected devices are still a controversial question mark because the receiver of this type of data has the keys to the most intimate details of personal lives.
Even avid technologists are hesitant to dive in and put up smart home products all over the house, and most are being cautious.
In fact, privacy issues are the most distinct headwind to fresh adoption rates.
Many people simply aren't willing to make the jump yet until they are more convinced of its use case.
Even with all the reservations, an alternative global shipment company believes smart home devices will post 24% in growth next year.
For the smart home device believers, this cohort averages 6 smart home devices per household and will certainly rise to 7 or 8 by the end of 2020. 
Popular items include the Amazon Echo, Google Home, and Apple (AAPL) HomePod.
Smart speakers are already present in 36% of American homes and rising.
Consumers are also worried about technology invading their daily lives along with allowing artificial intelligence to dominate personal decision making.
Others have concluded that items such as smart microwaves are a waste of money and are unneeded when analog devices function admirably.
Another legitimate reason is that the software and technology involve a perceived steep learning curve to operate which many people do not have the patience for.
And some are just burnt out by the volume of technology thrown in our faces.
Who wants to operate 50 apps on their phone to control their smart home devices when there are other pressing needs in life?
Companies with skin in the game are Alarm.com (ALRM), ADT (ADT), Arlo Technologies (ARLO) and Resideo Technologies (REZI) and they will be outsized winners if they can solve many of the industries lingering issues.
The value thesis in the case of home automation companies is that they are financially efficient, time-effective, boost wellness and will be easy to use.
About 11% of U.S. broadband households have smart thermostats and Nest's smart thermostat is the most popular.
Networked security cameras by Arlo are in 10% of homes.
Video doorbells from Amazon.com (AMZN), Google are in 8% of homes and help deter theft of e-commerce packages.
Smart light bulbs and lighting are at 8% market share while smart door locks are at 7% penetration.
There are several second derivates bet on this as well.
The most common user interface for the smart home is apps on a smartphone or tablet and voice commands to smart speakers are second.
The conundrum of installation complexities leads to the demand of professional installers.
This demand has delivered opportunities for companies like Comcast's (CMCSA) Xfinity and Vivint.
Electronics retailer Best Buy (BBY) has stepped up its footprint in this market as well.
Another stock play would be cybersecurity companies because they will win contracts protecting the software that smart home products rely on.
Hackers are getting more sophisticated and a private cybersecurity company Firewalla can track where data is flowing to and from your devices.
Firewalla management recommends buying devices from reputable home automation companies like Amazon and Google because they have more accountability and are of higher quality.
There will be a huge onramp of cybersecurity contracts doled out to the likes of Palo Alto Networks, Inc. (PANW), CrowdStrike Holdings, Inc. (CRWD), Fortinet, Inc. (FTNT), and Cisco Systems, Inc. (CSCO).
We are in the first mile of a marathon and smart home product manufacturers, cybersecurity companies, 5G internet, and semiconductor companies will all benefit from the broad-based integration of these next-generation home consumer products.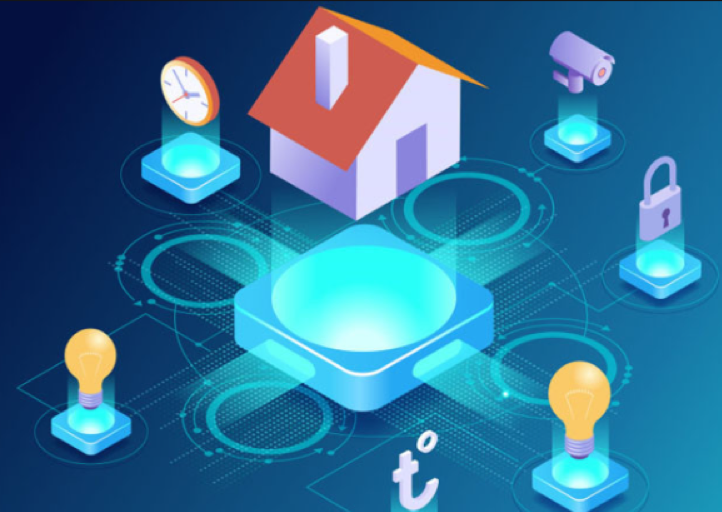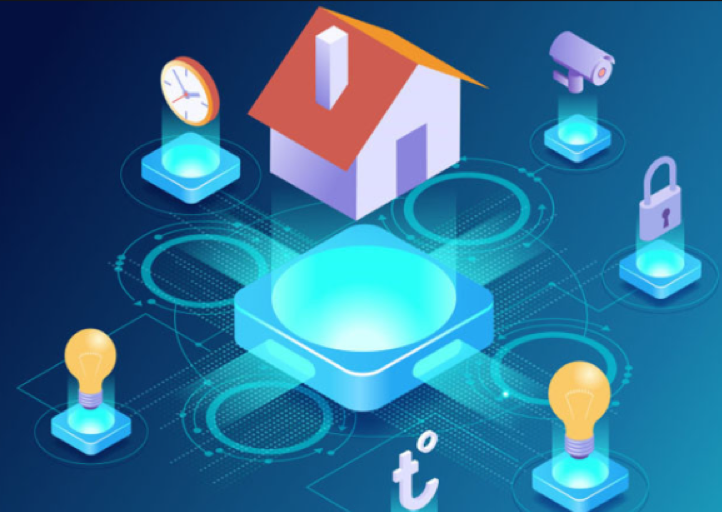 https://www.madhedgefundtrader.com/wp-content/uploads/2019/12/smart-home.png
512
722
Mad Hedge Fund Trader
https://madhedgefundtrader.com/wp-content/uploads/2019/05/cropped-mad-hedge-logo-transparent-192x192_f9578834168ba24df3eb53916a12c882.png
Mad Hedge Fund Trader
2019-12-13 06:02:17
2020-05-11 13:04:53
Why the FANGs are Breaking Into Your Home