Google (GOOGL) and Facebook (FB) are dominant to the extent that the U.S. administration is hoping to dismantle them.
The two companies enjoy a flourishing duopoly and guzzle up digital ad dollars.
Governments around the world are scratching their heads attempting to figure out how to put a dent in these fortresses and so far, have been unsuccessful.
Big tech has made governments look bad, to say the least, and their response has been even more shambolic.
Alphabet installed Google CEO Sundar Pichai as the top decision-maker for all Alphabet assets preparing for the onslaught of digital privacy headwinds and regulation that the E.U., U.S., and everyone else will throw at them.
Luckily, they do not need to deal with the Chinese communist party as big tech minus Apple was effectively banned years ago.
What's on Google and Facebook's plate right now?
Attorney General William Barr has pointed the finger at these two platforms for hiding behind a clause that gives them immunity from lawsuits while their platforms carry material promoting illicit and immoral conduct and suppressing opinions.
Barr is currently looking into potential changes to Section 230 of the Communications Decency Act, which was passed in 1996 and has been also referred to as the supercharger to tech riches.
What could eventually come of this?
Barr could decide for the Justice Department to explore ways to limit the provision, which protects internet companies from liability for user-generated content.
This could open up Google and Facebook to higher costs of managing content on their platforms and lawsuits related to malcontent in which they fail to remove.
Even though platforms love to market that they actively thwart bad actors, at the end of the day, they aren't on the hook for what happens.
Massive alterations could fundamentally weaken their business models and force them to review each word and photo that is thrown upon their platform.
They have already hired an army of hourly paid contractors, but at their massive scale, content is simply impossible to smother.
Content generators understand how to sidestep machine learning algorithms which are based on backdated data, meaning they would not be able to catch a new iteration of past content.
Absolving themselves of any responsibility for policing their platforms has been an important catalyst in the outperformance in shares for both Facebook and Google.
The social side of this has cringeworthy unintended consequences.
The Computer & Communications Industry Association, a tech trade group that counts Google and Facebook as members want the government to stay out of it as they believe they are overreaching.
Government has been slowly making inroads in combatting the strength of these digital platforms, and the first successful foray was when Congress eliminated the liability protection for companies that knowingly facilitate online sex trafficking.
Big tech won't go with a whimper and they will propose a range of changes to avoid direct damage to their business model such as raising the bar a smidgeon on which companies can have the shield, to carving out other laws negating attempt to weaken their platforms, to delaying the repealing of Section 230.
There is too much shareholder value on the line and as the coronavirus rears its ugly head, it's ironic that investors perceive safety in not only the U.S. dollar but in the vaunted FANG tech group.
Ultimately, the math wins out and these companies with gargantuan earnings can weather any storm with a moat as wide as ever.
It's to the point that a $10 billion fine is a massive victory, and what other group of companies can boast about that?
We can only trade the market we have in front of us and not the one we want.
I pulled the trigger on a Google call spread and I believe this narrow group of power tech players and their partners in crime cloud stocks of the likes of Twitter (TWTR), eBay (EBAY), Fortinet (FTNT), Adobe (ADBE), and a few others will hoist the market on its back like I predicted it would at the beginning of the trading year.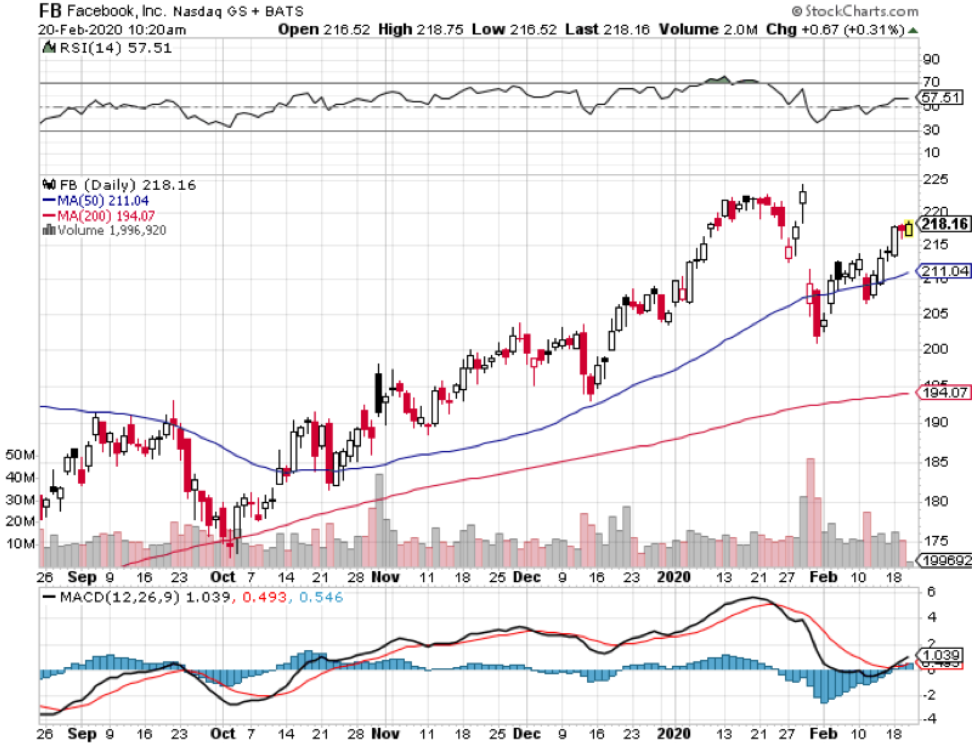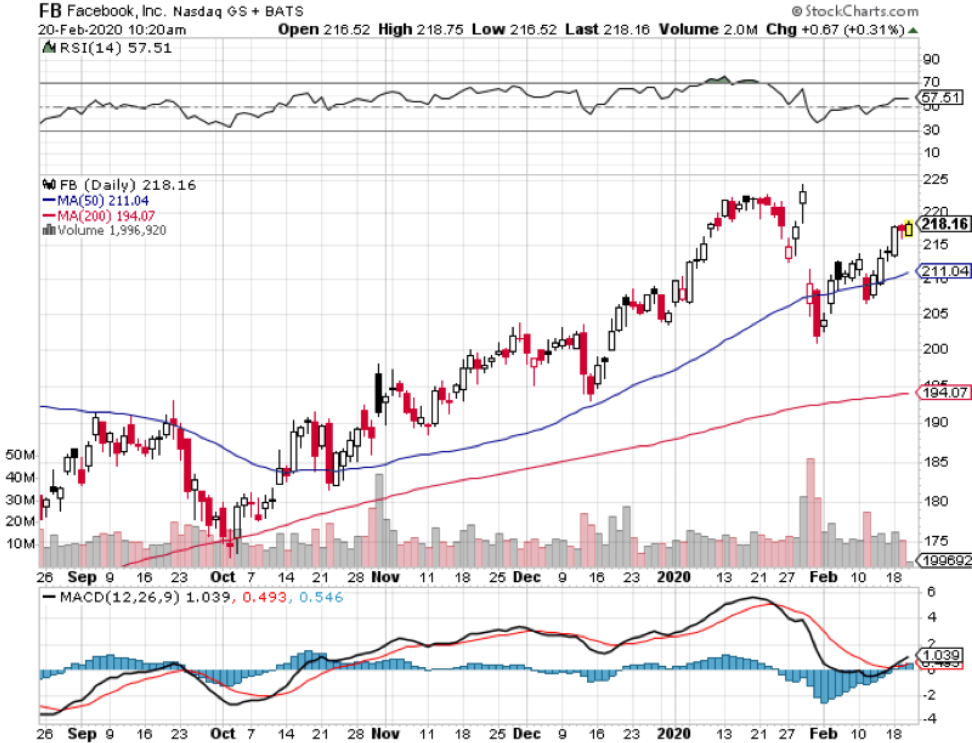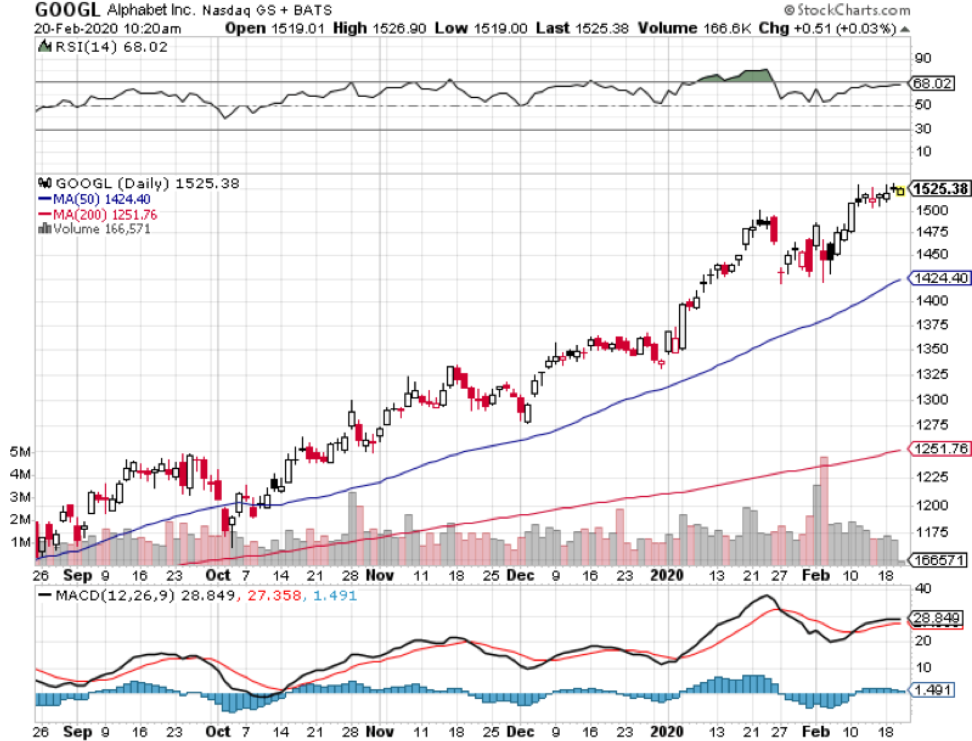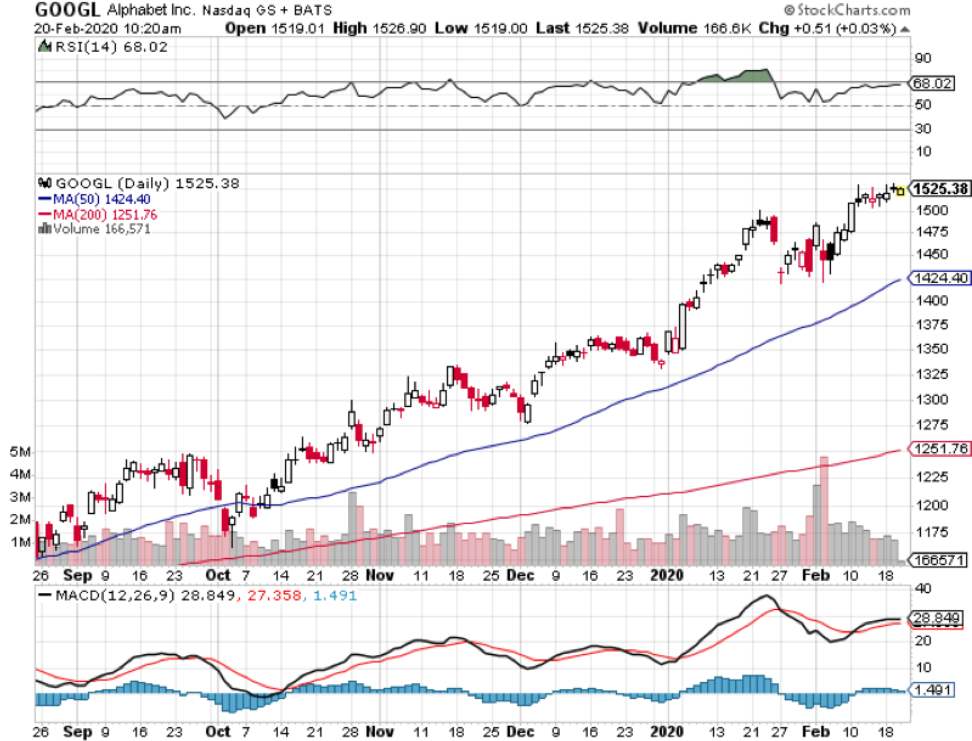 https://madhedgefundtrader.com/wp-content/uploads/2019/05/cropped-mad-hedge-logo-transparent-192x192_f9578834168ba24df3eb53916a12c882.png
0
0
Mad Hedge Fund Trader
https://madhedgefundtrader.com/wp-content/uploads/2019/05/cropped-mad-hedge-logo-transparent-192x192_f9578834168ba24df3eb53916a12c882.png
Mad Hedge Fund Trader
2020-02-21 04:02:15
2020-05-11 13:13:05
Why the Government is Gunning for Google and Facebook