Global Market Comments
August 31, 2009 SPECIAL ??CHEAP THINGS TO BUY? ISSUE
Featured Trades: (CHK), (XTO), (SWN), (HK), (WHEAT), (WZ09)
1) Note to self. Don?t do your midnight pee next to the bear box. They?re called that for a reason. And I?m sorry that my shouting at the hungry, six foot tall black bear standing in front of me, no doubt more attracted by my Cheetos, hot dogs, and marshmallows than my Manhood, woke up the campers at the 57 surrounding sites. Of course it was too dark to find my bear spray. My ursine challenger eventually saw my logic that the neighbor?s ice chest was more appealing than I, and lumbered off into the darkness. I have successfully avoided bears of a different sort this summer, those of the stock market kind (see my July 15 warning not to sell to soon by clicking here). Never have I seen such a disconnect between the markets and the real economy. All of a sudden the world has gotten expensive. Stock prices have been levitated by vapor. The bulk of the trading volume is now accounted for by worthless zombie stocks like Citibank (C), (AIG), Fannie Mae (FNM), and Freddie Mac (FRE). Cost cutting, not sales growth, has artificially boosted earnings above subterranean forecasts. Commodity prices have soared because of stockpiling and not consumption. Puzzled CEO?s of every stripe are seeing no recovery in their businesses whatsoever. But bears who have sold into the summer rally have gotten a severe spanking. We are left with momentum players and chartists to grind out ever diminishing returns.? I have used the big up days to sell short dated out of the money calls in small size which, mercifully, expired worthless, sometimes just by pennies. That?s because I keep my favorite quote from John Maynard Keynes pasted to my monitor; ?Markets can remain irrational longer than you can remain liquid.? Better to wait for a more convincing break on the charts before piling on those shorts again.
?
?
2) ?When do I buy natural gas? is the most frequent question I am getting from clients these days. I can?t blame them, after watching CH4 dive from $13.50/MCF last year to a September contract low of $2.72. Massive new discoveries and an unusually cool summer is causing a looming storage shortage that has hammered longs. Those who dove in early have been punished, with stop outs followed by stop outs. The bizarre thing is that gas went up in flames while crude more than doubled, from $32 to $77, leaving pros stunned and speechless.?? The crude/gas ratio has soared to an unimaginable 27 times, up from a mere four times in the last decade. On a BTU basis, gas is now only 25% the cost of oil, it burns cleaner, with only half the carbon dioxide output, and is cheaper than high grade coal. Natural gas at these prices is another way of buying oil at $18 a barrel, with less pollution. Industry insiders don?t see it falling below $2/MCF, the breakeven cost of the longest term producers, where the shut off valves will start creaking en masse. Existing gas fields deplete at 25% a year, and the 60% cut in new drilling this year will deliver a rebound in prices by next winter. Longer term, the Pickens plan and the conversion of a large part of our national power generation to natural gas will drive prices higher. In the end, I think the final low will be defined by another Amaranth type disaster, where a super leveraged long hedge fund gets wiped out and is then liquidated under the worst conditions imaginable. In 2007, the Amaranth debacle took gas from $17 to $4 in the blink of an eye. Where Amaranth 2.0 will take us is anyone?s guess. But when it happens, possibly as early as September, other big hedge funds will stampede in like feral cats lapping up spilled milk. If I lived over a giant salt cavern, I would be pumping it full of natural gas now. But since these formations don?t exist in Northern California, I shall have to content myself with the futures markets, where longer dated contracts are selling at big premiums. Email me at madhedgefundtrader@yahoo.com if you need help getting set up on the futures. For those not looking for an ?E? ticket ride, it may now be time to Hoover up the leveraged natural gas equity plays like Chesapeake (CHK), XTO Energy (XTO), Southwestern (SWN), and Petrohawk Energy (HK), which appear to have already bottomed.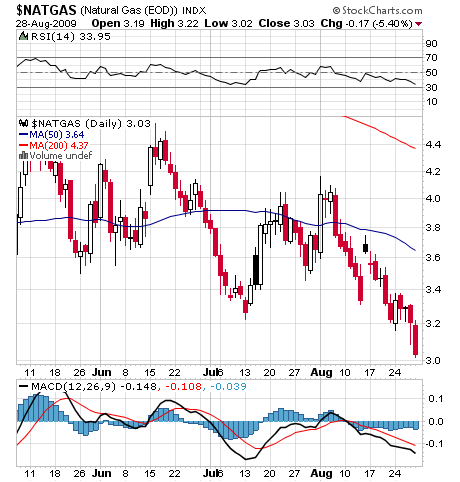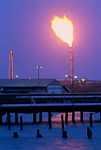 3) I drove over the Benicia Bridge yesterday, and saw ships lined up at the silos, sitting high in the water, waiting for transport our record wheat surplus to hungry China. After looking at barge schedules for the Columbia River, weather forecasts for Australia, and planting schedules for Texas and Kansas, I am getting more excited about buying December Wheat under $5 (click here for more background). The Southern planting schedule starts on September 1, and the financially weakest farmers will have to sell whatever they have in storage to pay for the new season?s seed and chemicals. This will give us the inventory clear out we need to allow prices to work higher by year end. The greatest growing conditions in living memory have driven prices for this basic foodstuff from last year?s spot high of $13 to the current low of $4.90. Philosophically, the cynic in me loves shorting ?Perfect,? like the ?Perfect? growth in Japanese bank earnings?? in 1989 (remember Japan as Number One?) and the ?Perfect? business models I saw in dotcoms in 2000 (remember the ?infinite revenues, zero cost? pitch?). You might get a buck out of wheat by year end, and more if conditions become less than perfect. Aren?t we supposed to see an El Nino winter (click here for details)? And you never know when the long term food shortage is going to kick in, where the sky will be the limit for prices (click here for details). View the recent spike in sugar prices as an appetizer, not a dessert. Remember, the Fed can print money, but not calories.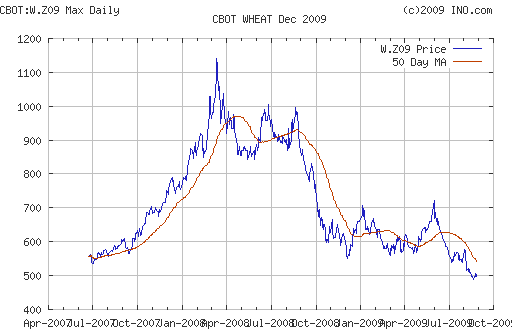 ?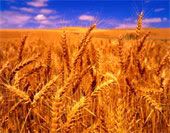 JOKE OF THE DAY

Purse snatchers stole the credit card belonging to Ben Bernanke?s wife. Their credit card company became suspicious when they saw multiple purchases of bankrupt car companies hit his card.

https://madhedgefundtrader.com/wp-content/uploads/2019/05/cropped-mad-hedge-logo-transparent-192x192_f9578834168ba24df3eb53916a12c882.png
0
0
DougD
https://madhedgefundtrader.com/wp-content/uploads/2019/05/cropped-mad-hedge-logo-transparent-192x192_f9578834168ba24df3eb53916a12c882.png
DougD
2009-08-31 17:34:29
2009-08-31 17:34:29
August 31, 2009