Featured Trades: (THE VIX SPIKE), (VXX), (Q4 GDP)


1) Learning About VIX the Hard Way. We certainly received a highly instructive lesson on how the volatility index (VIX) works on Friday. All it took was a ten point drop in the S&P 500 to trigger a stampede to buy insurance against further declines, taking the closely watched barometer from $15.90 to $20 in hours. It was only three days ago that I urged readers to buy flood insurance while the sun was shining. Good luck getting it now with a torrential thunderstorm overhead.
There were more potential culprits for the washout than found in an Agatha Christie murder mystery. You knew it was going to be a tough day when Amazon (AMZN) came in with a big earnings disappointment. Then Ford Motors (F) followed with its own huge shortfall.? The riots in Egypt threatened a cut off of the Suez Canal, sending oil prices soaring. A much ballyhooed Q4 US GDP, expected to run as hot as 4%, came in at a still robust 3.2%, disappointing many bulls. Given that corporations have been reporting earnings at a torrid pace, some 70% beating analysts' forecasts, even I was taken aback when I first heard the number. Spending on government stimulus efforts seems to be bleeding off faster than expected.
Once the selling started, virtually every technician out there started setting off emergency flares. The lead bellwether stocks for the market, like Apple (AAPL), Caterpillar (CAT), and Goldman Sachs (GS) started hitting the floor like a prom dress. The glass has suddenly gone from half full to half empty. The cat was set amongst the pigeons when NASDAQ's automated order system for options briefly broke down because of an imbalance of sell orders.
My friend, technical analyst to the stars, Charles Nenner, warned you on January 10 that the markets would peak on January 26 (click here for the interview on Hedge Fund Radio). Really, Charles! You're slipping in your old age. You were two days early this time!
For those who are unable to engage in the long (VIX) options strategies that I have been recommending, and prefer an instrument that can be easily traded in a simple online equities trading account, you might take a look at the IPath S&P 500 VIX Short Term Futures exchange traded note (VXX) (click here for the prospectus). The (VXX) gives investors a slightly different, non-leveraged volatility play on the (VIX), as it is concentrated in S&P 500 options for only the front two months. You will, therefore, see divergences between the two, especially when short term volatility gaps against long term volatility. On Friday, the (VXX) popped 7% during the carnage.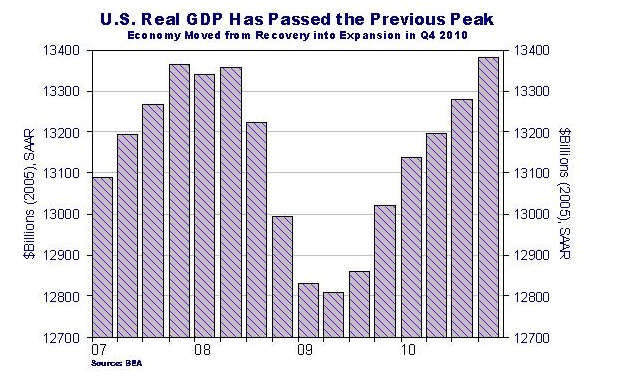 –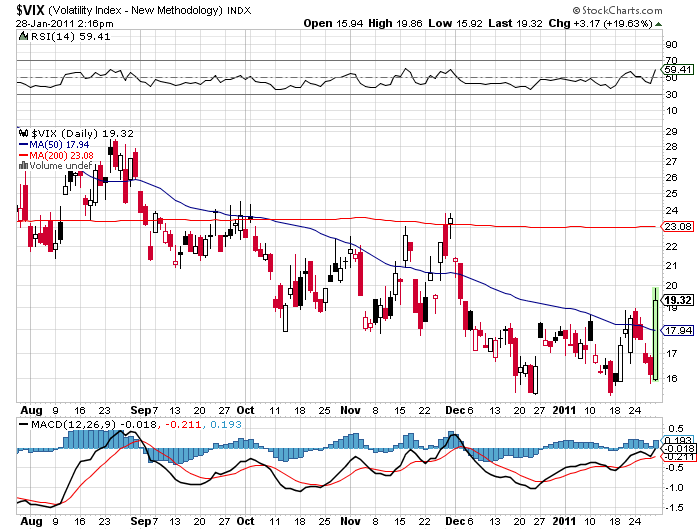 –
–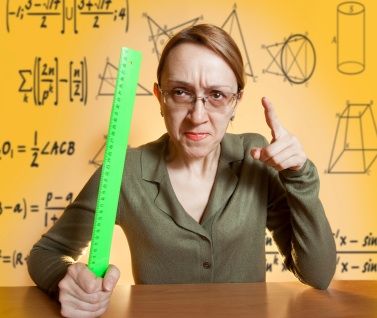 Do You Understand the VIX Now?
https://madhedgefundtrader.com/wp-content/uploads/2019/05/cropped-mad-hedge-logo-transparent-192x192_f9578834168ba24df3eb53916a12c882.png
0
0
Mad Hedge Fund Trader
https://madhedgefundtrader.com/wp-content/uploads/2019/05/cropped-mad-hedge-logo-transparent-192x192_f9578834168ba24df3eb53916a12c882.png
Mad Hedge Fund Trader
2011-01-31 02:00:22
2011-01-31 02:00:22
January 31, 2011 - Learning About VIX the Hard Way