If you need a new investment theme – here's one.
3D printing.
Yes, the same 3D printing that was once considered a raging but hopeless fad.
A lot has changed since then.
Early adopters were largely cut down at the knees as they tried to traverse the rocky terrain from a niche market to going full out mainstream.
Production complications and the lack of specialists in the industry meant that problems were rampant and nurturing an industry from scratch is harder than you think.
Believe me, I've been there and done that.
It is time to stand up and take notice of 3D printing, this time it is here to stay.
Certain tech companies love this technology like e-commerce company Etsy (ETSY) who focuses on personalized handcrafts.
The cost of production doesn't change whether you're producing one item or a million because of the economies of scale.
The previous 3D printing bonanza was a frenzy and this corner of tech became known for the use of buzzwords representing the potential to reinvent the world.
With lofty expectations, there was a natural disappointment when outsiders understood growing pains were part of the critical evolution instead of a direct route to profits.
The initial goal was to democratize production which sounds eerily similar to bitcoins mantra of democratizing money.
The way to do this was to make it simple to produce whatever one wishes.
That would assume that the general public could pick up professional production 3D printing skills on arrival.
That was wishful thinking.
The truth was that applying 3D printers was tedious.
Issues cropped up like faulty first-generation hardware or software -problems that overwhelmed newbies.
Then if everything was going smoothly on that front, there was the larger issue of realizing it's just a lot harder to design specific things than initially thought without a deep working knowledge of computer-aided software (CAD) design.
Most people know how to throw a football, but that doesn't mean that most people can be Super Bowl quarterback Tom Brady.
The high-quality 3D printing designs were reserved for authentic professionals that could put together complicated designs.
The move to compiling a comprehensive library will help spur on the 3D printing revolution while upping the foundational skill base.
Then there is the fact that 3D printing technology is heaps better now than it once was, and the printing technology has come down in price making it more affordable for the masses.
These trends will propel broad-based adoption and as the printing process standardizes, more products can rely on this technology from scratch.
The holy grail of 3D printing would be 3D printing on demand, but imagine this on-demand 3D printing would function to personalize a physical product on the spot.
Think of a hungry customer walking into a restaurant and not even looking at a menu because one sentence would be enough to trigger specific models in the database that could conjure up the design for the meal.
This would involve integrating artificial intelligence into 3D printing and the production process would quicken to minutes, even seconds.
At some point, crafting the perfect meal or designing a personalized Tuscan villa could take minutes.
The 3D printing industry is reaching an inflection point where the advancement of the technology, expertise, and an updated production process are percolating together at the perfect time.
The company at the forefront of this phenomenon is Stratasys (SSYS).
Stratasys produces in-office prototypes and direct digital manufacturing systems for automotive, aerospace, industrial, recreational, electronic, medical and consumer products.
And when I talk about real pros who have the intellectual property to whip out a complex CAD-based 3D design, I am specifically talking about Stratasys who have been in this business since the industry was in its infancy.
And if you add in the integration of cloud software, 3D printing would dovetail nicely with it.
All the elements are in perfect in place to fuel this industry into the mainstream.
Take for example airplanes made by Boeing (BA) and Airbus - 3D printer-designed parts comprise only 0.1% of the actual plane now.
It is estimated that 3D printed design parts could potentially consist up to 25% of the overall plane.
These massive airline manufacturers like Boeing (BA) have profit margins of around 15% to 20%, and carving out more 3D printer-designed parts to integrate into the main design will boost profit margins close to 60%.
The development of the 3D printing process into aerospace technology is happening fast with Boeing inking a multi-year collaboration agreement with Swiss technology and engineering group Oerlikon to develop standard processes and materials for metal 3D printing.
Any combat pilot knows who Oerlikon is because they are famed for building ultra-highspeed machines to shoot down, you guessed it, airplanes and missiles.
They will collaborate to use the data resulting from their agreement to support the creation of a standard titanium 3D printing processes.
GE's Aviation's GEnx-2B aircraft engine for the Boeing 747-8 is applying a 3D printed bracket approved by the Federal Aviation Administration (FAA) for the engine, replacing a traditionally manufactured power door opening system (PDOS) bracket.
With the positive revelations that the (FAA) is supporting the adoption of 3D printing-based designs, GE has already started mass production of the 3D printed brackets at its Auburn, Alabama facility.
Defense companies are also dipping their toe into the water with aerospace company Lockheed Martin (LMT), the world's largest defense contractor, winning a $5.8 million contract with the Office of Naval Research to help further develop 3D printing for the aerospace industry.
They will partner up to investigate the use of artificial intelligence in training robots to independently oversee the 3D printing of complex aerospace components.
3D printed designs have the potential to crash the cost of making big-ticket items from cars to nuclear plants while substantially shortening the manufacturing process.
As it stands, Stratasys is the industry leader in this field and if you believe in this long term then this stock would be for you.
It's nonetheless still a speculative punt but a compelling pocket of the tech industry.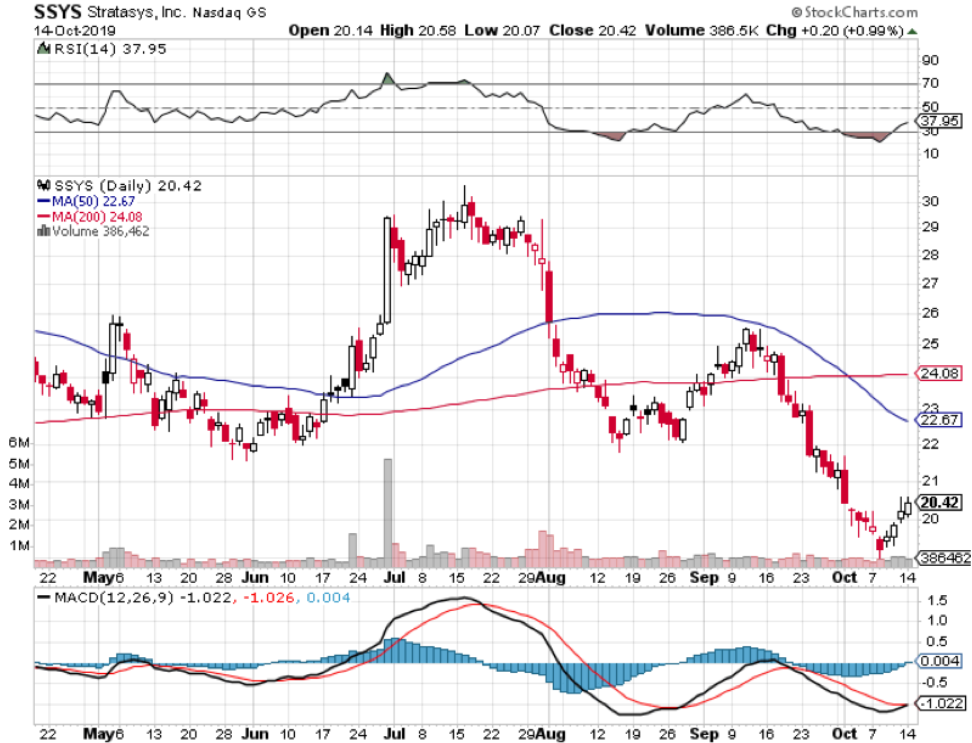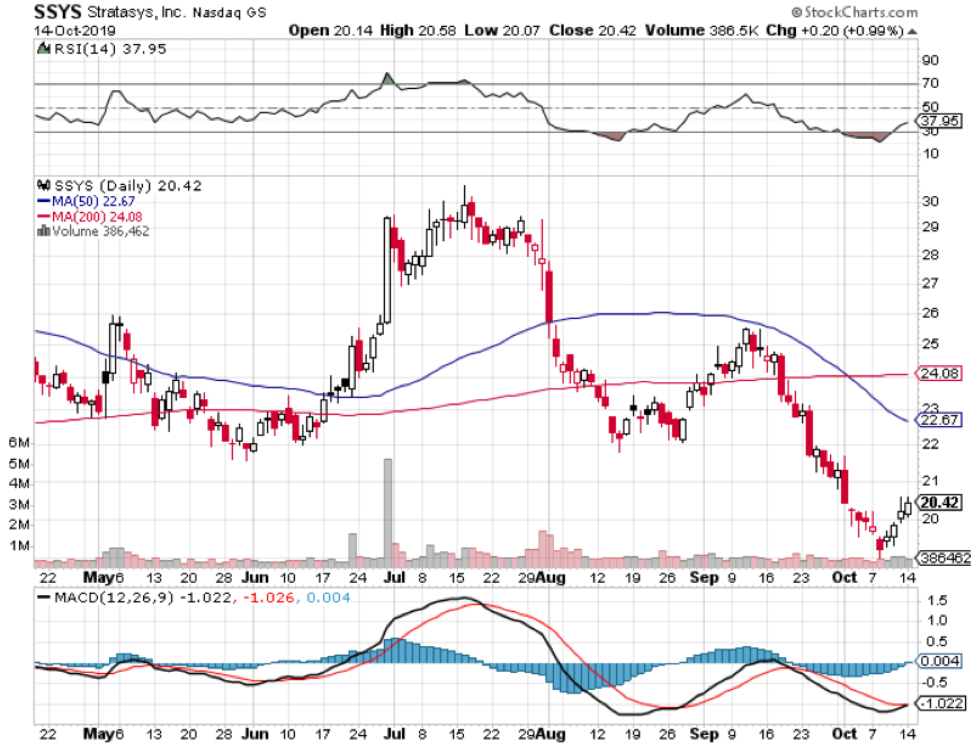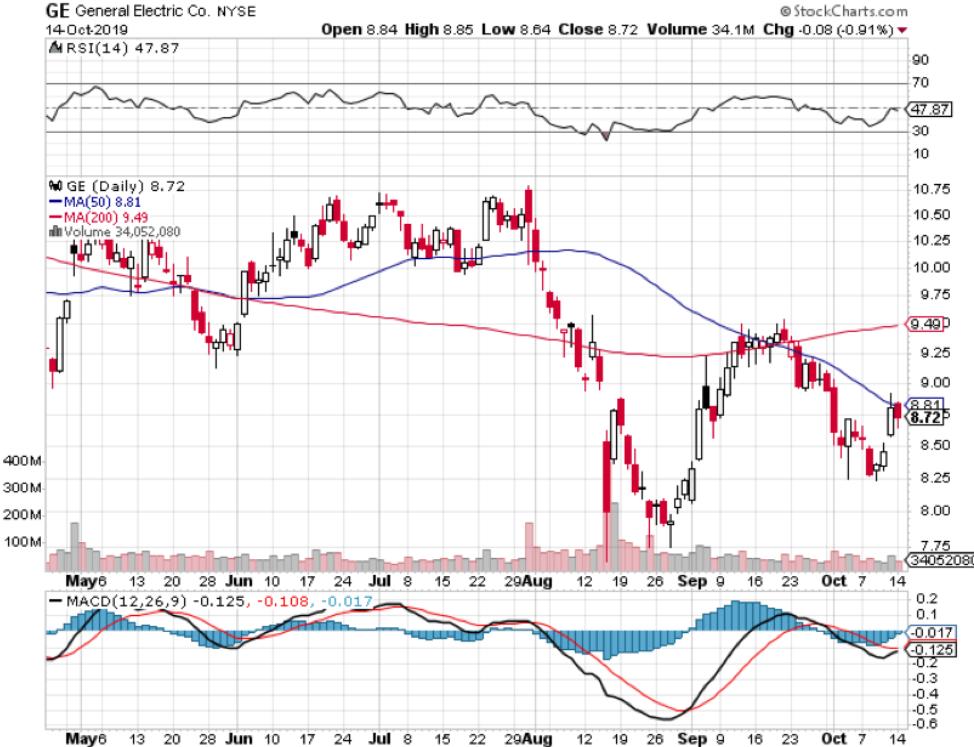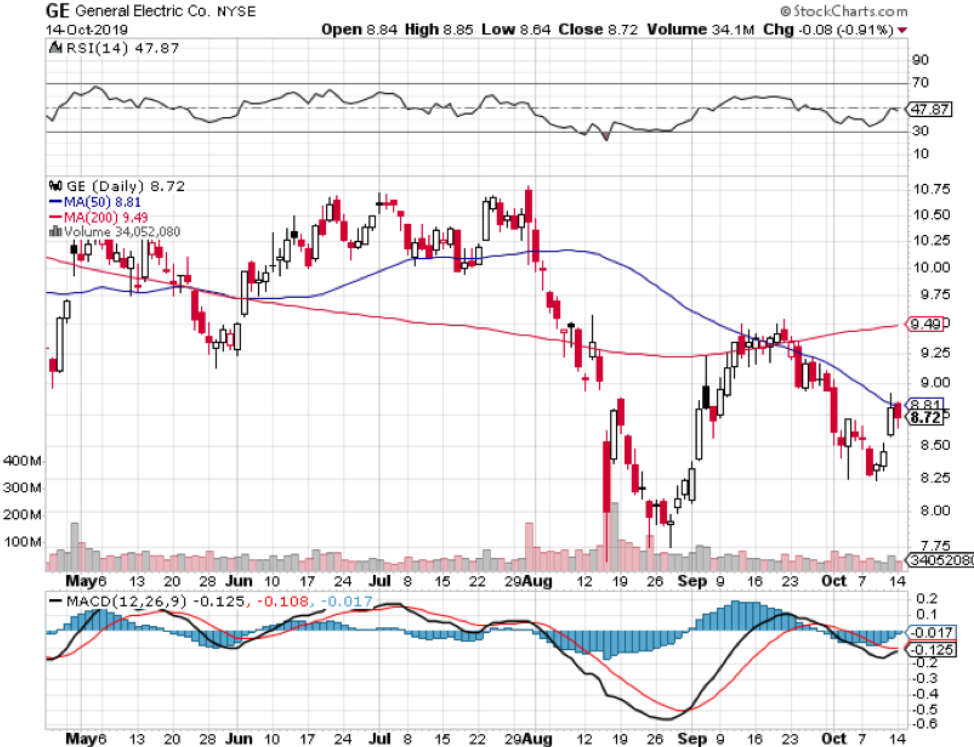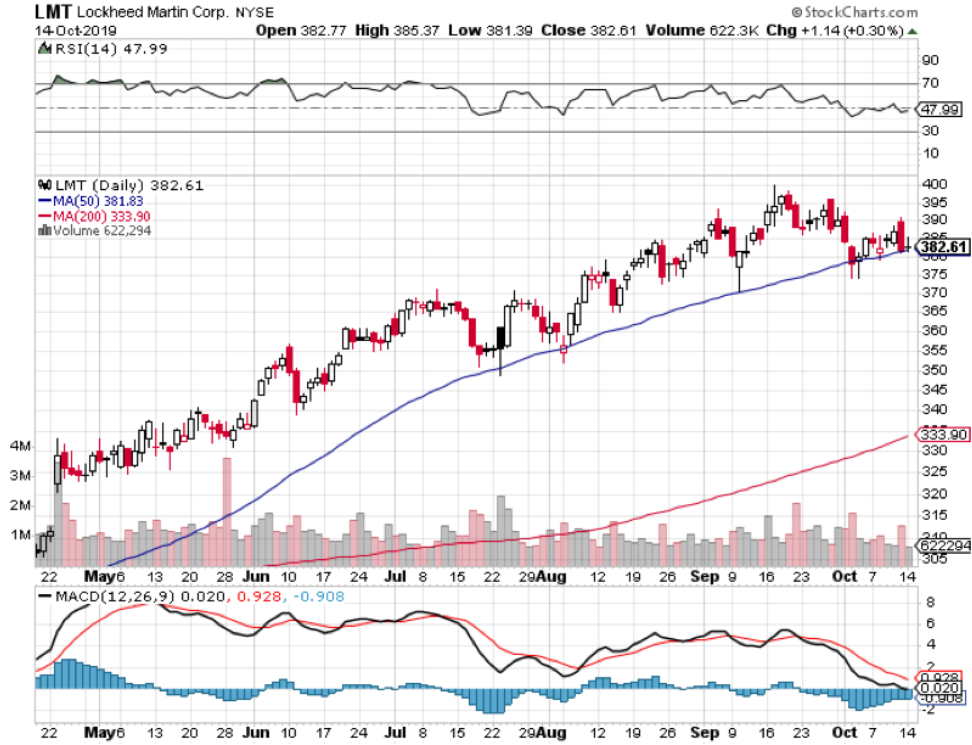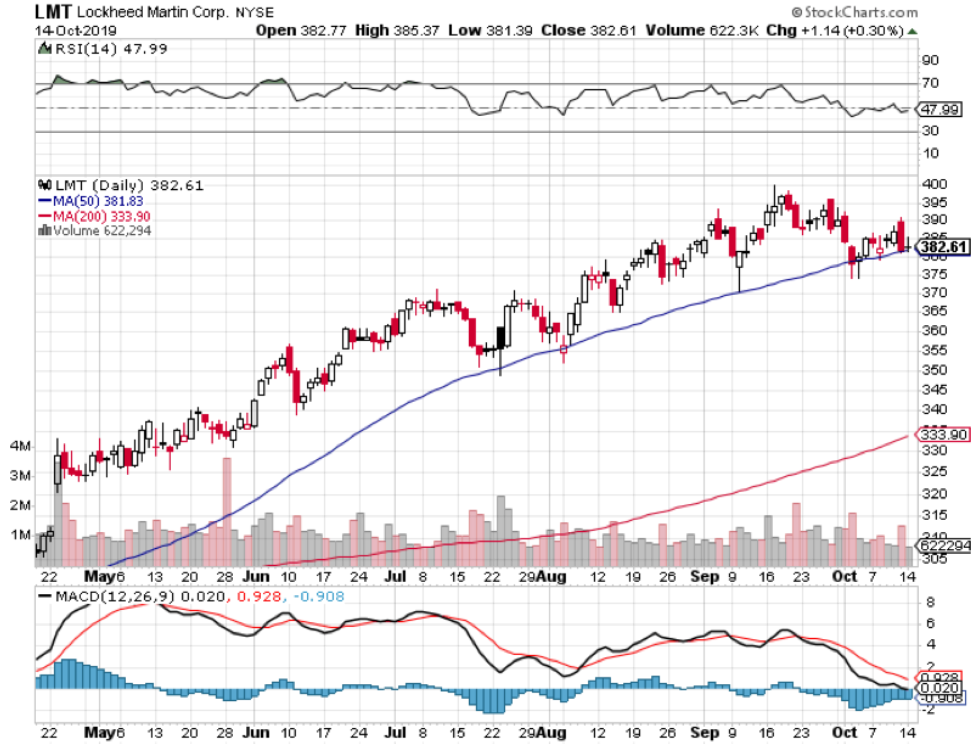 https://madhedgefundtrader.com/wp-content/uploads/2019/05/cropped-mad-hedge-logo-transparent-192x192_f9578834168ba24df3eb53916a12c882.png
0
0
Mad Hedge Fund Trader
https://madhedgefundtrader.com/wp-content/uploads/2019/05/cropped-mad-hedge-logo-transparent-192x192_f9578834168ba24df3eb53916a12c882.png
Mad Hedge Fund Trader
2019-10-16 07:02:58
2020-05-11 13:26:28
Is 3D Printing a Waste of Space?