I never cease to be amazed by the intelligence provided me by the US Defense Department, which after the CIA, has the world?s most impressive and insightful economic research team. There are few places a global strategist like myself can go to get an intelligent, thoughtful forty year views, and this is one.
Of course, they are planning how to commit ever declining resources in future military conflicts. I am just looking for great trading ideas for my readers, which my assorted three star and four star friends have in abundance. I usually have to provide some extra analysis and tweak the data a bit to obtain the precise ticker symbols and entry points, but then that?s what you pay me to do.
An evening with General Douglas Fraser did not disappoint. He is an Air Force? four star who is the commander of US Southern Command (SOUTHCOM), one of nine unified Combatant Commands in the Department of Defense. Its area of responsibility encompasses Central America, South America, and the Caribbean. SOUTHCOM is a joint command comprised of more than 1,200 military and civilian personnel representing the Army, Navy, Air Force, Marine Corps, Coast Guard, and other federal agencies.
The United States is now the second largest Hispanic country in the world, and it will soon become the largest. These industrious people now account for 15% of US GDP, and that figure will grow to 35% by 2050. The Hispanic birthrate in many parts of the US is triple that of any other ethnic group. Because of this, any politicians that pursue anti-immigrant policies are doomed to failure.
Latin America?s GDP is growing at 4% a year, more than double the current US rate. American trade with the region grew by 72% last year, with imports surging an eye popping 112%. It is the source of one third of our foreign energy supplies. It has tremendous wealth in copper, iron ore, and food production that have yet to be exploited. In the last decade, 40 million have risen out of poverty. Yet 13% of the inhabitants earn less than $1 a day.
This poverty has made Latin America fertile ground for the international drug trade, which poses one of the greatest threats to America?s security today.? Profits from the cocaine trade reached $88 billion in 2011, which is more than the GDP of any single Central American country. Some $33 billion worth of this narcotic made it into the US last year. Brazil is the world?s second biggest consumer of cocaine, after the US, with the UK the largest per capita consumer. The farther you move this product from the source, the more expensive it gets. Cocaine costs $2,000 a kilo in Brazil, $40,000 in the US, $80,000 in Europe, and $150,000 in the Middle East.
Technology has made communications, organization and logistics tools once only found in the military available to anyone. This creates a level playing field for international crime organizations of all sorts. The drug business is so profitable that the cartels are now building submarines in the jungles of Columbia at a cost of $4 million each, and sending them under water to the US to make a $100 million profit per voyage.
This illicit wealth is financing the growth of other illegal activities, like money laundering, arms dealing, human trafficking, and even the transportation of exotic animals. This is corrupting the smaller and weaker governments. Key transit point Honduras bas become so violent, with the highest murder rates in the world that the US recently had to withdraw 150 Peace Corps volunteers.
As a result, Fraser has had to modify the mission of SOUTHCOM from a primarily military one to non-traditional crime fighting. His planes are intercepting smugglers at the favored Venezuela-Honduras-US air corridor, as well as craft making it up the Central American west coast.? He is providing military assistance, training, and joint operations where he can, but must balance this with the human rights record in each country.
In additional to his other responsibilities, General Fraser is also keeping close track of China?s rapidly expanding trade relations in the area. They have begun selling inexpensive, low end weapons and military equipment to some of these countries.
The investment opportunities I picked up from General Fraser were legion. It certainly made the ETF?s for Brazil (EWZ), Chile (ECH), and Columbia (GXG) no brainers for a long term portfolio. The Brazilian Real and the Chilean peso are screamers. Copper (CU) and the grains, (CORN), (SOYB), and (WEAT), are probably also good bets.
General Fraser graduated from the Air Force Academy in 1974 and is fluent in Spanish. He has commanded Air Force combat units in Japan, Korea, and Germany. He was later a senior officer in the Space Operations Command. General Fraser joined SOUTHCOM in 2009 after serving as deputy commander of the Pacific Command.
After his briefing, the readers of the Diary of a Mad Hedge Fund Trader who came at my invitation that evening were given the opportunity to ask questions of one of America?s most senior military officers on a one on one basis. In a lighthearted moment, I mentioned to the General that his career total of 2,800 flight hours exceeding my own by only 600 hours. But his rides were vastly more exciting than mine, with most of his time spent in F-16?s and F-15-s, some of the most lethal weapons ever developed.? My log contains an assortment of aircraft that include a lot of more sedentary Cessna?s, a few C-130 Hercules, a P51 Mustang, a De Havilland Tiger Moth, and a few precious hours in a Russian Mig-25 and Mig-29.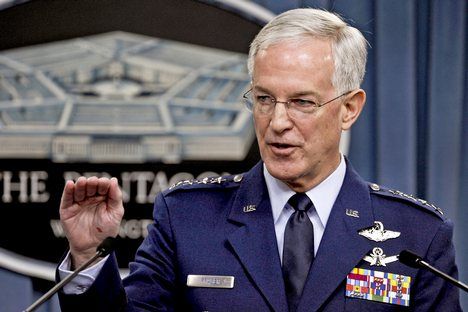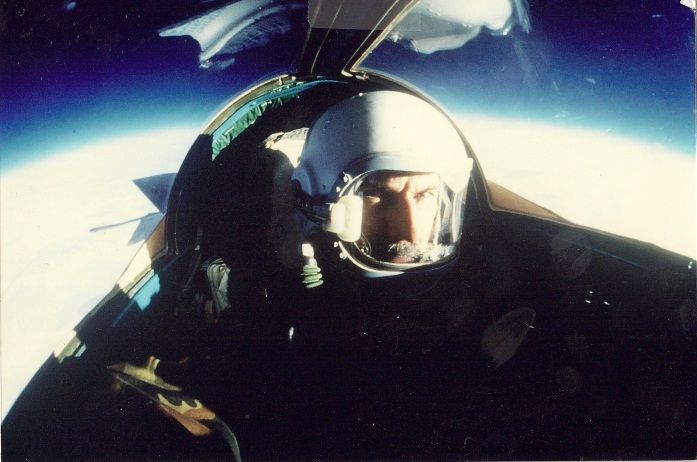 Meet my Flight Instructor
https://www.madhedgefundtrader.com/wp-content/uploads/2012/02/gen.jpg
312
468
DougD
https://madhedgefundtrader.com/wp-content/uploads/2019/05/cropped-mad-hedge-logo-transparent-192x192_f9578834168ba24df3eb53916a12c882.png
DougD
2012-02-20 23:02:04
2012-02-20 23:02:04
An Evening With General Douglas Fraser