Given that my friend, former Texas Governor, Rick Perry, was nominated for the position of Secretary of Energy yesterday, I thought I would recount a dinner I had with him.
The irony is great since Rick promised to close down the agency while campaigning for president in 2012.
It confirms my suspicion that many of the people Trump is appointing have the mission to destroy the agencies they will head.
As a precondition to joining a dinner with the former Texas governor, I had to promise a few things.
I was not allowed to bring up the fact that he shoots coyotes while jogging. I couldn?t mention statistics proving that 70% of the jobs created in his state during his 12-year tenure as governor were government, not private.
Having agreed to all of that, I was told, ?Sure, come along, we?d love to hear your questions and your insights.?
Perry was making his 12th?visit to the Golden State in the past two years to convince local companies, plagued with onerous taxes, stringent regulations and high operating costs, to pull up stakes and move camp to the Lone Star State.
When I first shook hands with the governor, I was surprised at how short he was. But then he wasn?t wearing the three-inch heeled cowboy boots that normally elevated him at home.
Then I mentioned my secret words: ?Go Aggies.? He recoiled.
?How did you know?? he demanded.
I told him that during the early 1970s, I drove my sister from California to his home state so she could attend Texas A&M University. Perry was a cadet then, and I speculated that they had probably dated.
He answered, ?Nah, I didn?t play around much in those days.?
Probably not.
But after that, he melted, only engaging me in serious conversation, while sticking to canned, stock answers to questions from everyone else.
I was Rick Perry?s new best friend.
As he spoke, I realized that he was much more reasonable in his views than when appealing to his ultra conservative base back home. That is simply the mark of a savvy and successful politician.
Perry said that the country needs both states to lead change and succeed, and that he rooted for California to do well.
The governor was still basking in the glow of Toyota?s recent announcement that it was moving 3,000 jobs from Long Beach, California to Texas.?
It has been a controversial win for him, as his state is paying $10,000 in subsidies per person to lure the white-collar work force.
I spoke to Toyota USA CEO, Jim Lentz, about this recently. He said the real reason had to do with working in the same time zone as the company?s large manufacturing facilities in Kentucky and Tennessee.
A lower cost of living, cheaper rents, and discount labor costs were also issues. Lower taxes were at the bottom of a list of ten priorities.
Past experience has shown that most departing workers, fleeing from California, return after three years. It seems the summer heat and humidity kill them.?
Thus chastened, they are more than willing to pay a premium for the lifestyle here, despite the higher taxes and earthquakes.
Perry says the US needs an ?all of the above? solution to its energy problems. It is not a good idea to be dependent on foreign energy sources, especially from unstable countries.
Despite its stereotype as an oil-based economy, Texas was now the top producer of wind power in the country. The installed base there now exceeds 12 gigawatts, making it the fifth largest in the world.
My friend, T. Boone Pickens, has been a major investor in wind power generation there.
An aggressive approvals process made possible the construction of long distance transmission lines needed to send it to other states and eventually to California itself, thus creating a national market for wind power.
The governor says that Texas will become a major exporter for liquefied natural gas within the next two years. Cheniere Energy (LNG), the front-runner in the field, has been a favorite recommendation of mine for the past five years, and? Trade Alert followers have chased the shares up from $6 to $70.
Despite the controversy over fracking wells polluting fresh water supplies, Perry says there has not been a single incidence of this occurring in Texas. This is no doubt a result of the state?s ferocious regulation of the energy industry, of which I, myself, have no small amount of experience.
Thanks in part to new federal regulations, air pollution has fallen dramatically in Texas. Ozone emissions have dropped by 23% since 2000, while nitrous oxides are off by 57%.
These, and other measures have enabled the US to cut its dependence on foreign oil imports from 33% to 15% since 2000. During the same period, natural gas production, which produces half the carbon of oil based fuels, has soared by 57%.
At that point, another guest raised his hand and asked his stance on gay rights. Perry opined that sexuality was a choice that could be controlled, and that gay marriage would never get his support. An audible hiss was heard in the roomwhich Perry stonily ignored.
That invited the question about the legalization of marijuana. He simply said that it would never be legalized in his state, and, ?If people want to get high, they can go to Colorado.?
Finally, a woman at the table asked about reproductive rights. When Perry said that he was proud to sign a Texas law limiting termination to the first five months of pregnancy, murmurs were heard. The law is not expected to survive a pending challenge at the Supreme Court.
Another attendee queried his view of Hillary Clinton. I braced myself. He then surprised me by saying that he thought she was ?a very capable Secretary of State and a great public servant.?
That spoke volumes to me. It meant that with access to all his private polling data, Rick Perry thought that Hillary would win the 2016 presidential election. As the astute politician that he is, Perry doesn?t want to burn his bridges.
Perry likes to tell people that he is probably the last governor who used an outhouse on a dry cotton farm near Abilene, West Texas.
He became an Eagle Scout and I confirmed this with the secret scout handshake.
He earned a degree in animal science at Texas A&M where he was also a Corps Cadet and a yell leader. His first part-time job was as a door-to-door salesman. When he graduated, he joined the Air Force and became a C-130 pilot.
Perry originally started in politics as a Democrat, getting elected to the Texas House of Representatives in 1984.
He worked on Al Gore?s presidential campaign in 1988. This was back when Southern Democrats were more conservative than the right wing of the Republican Party.Perry became a Republican in 1989.
He moved up to the governorship in 2000, when sitting governor George W. Bush was elected president. Perry has been reelected three times, making him the longest tenured Texas governor in history.
Perry said that his time spent as the front runner in the 2012 presidential election ?were the three most exhausting hours of my life.?
He then repeated his ?Oops? moment when, if elected, he couldn?t remember the third government department he would close (it was the Department of Commerce, in addition to Energy and Education). That was probably to head off someone else bringing it up first.
I told the governor I knew two facts about our respective states which I bet he didn?t know. He asked what they were.
I responded that California and Texas were the only two states that had been independent countries before joining the Union. California had been the Bear Flag Republic for six months until mid 1848, while the Republic of Texas stood on its own for a decade, until 1846. Texans have been regretting joining the Union ever since.
Today, the two states make up 19.1% of America?s GDP, and 20.4% of its population.
The other mystery fact was that while Texas was independent, it maintained an embassy in London, England on St. James Street.Today, the space is occupied by a pub and is across the street from the Ritz Hotel and next door to my old office at The Economist?magazine headquarters. Perry said he?d check it out on his next visit there.
As the dinner wound down, I asked the governor if he had ever driven a Tesla Model S-1. He said he hadn?t. I asked if he would like to because my own high performance model was conveniently parked out front. He said he?d love to.
At that point, the plain clothed Texas Rangers who accompany him as bodyguards noticeably tensed up.
I have some experience providing quick tutorials for the uninitiated on how to drive this incredible electric car from the future. My chassis number is 125 out of a fleet of 45,000 and is one of the oldest S-1s around.
Newcomers invariably underestimate the car?s power and acceleration, which works out to about 450 horsepower in the carbon world. This can be unexpectedly dangerous for newbies.
With some careful coaching, Perry gingerly drove the car a few times around San Francisco?s Huntington Park, atop Nob Hill with two nervous, but heavily armed, Rangers in the back seat.
When we carefully turned back onto California Street and came to a stop in front of the Mark Hopkins Hotel, Perry pronounced the vehicle ?a marvelous piece of technology?.
With that, Perry invited me to visit the governor?s mansion the next time I visited Austin, Texas.
I said I?d be honored, and silently drove my Tesla off into the night, thus christened by a true Texan.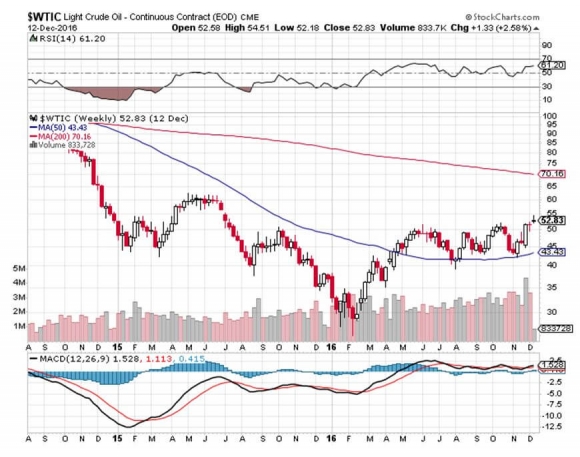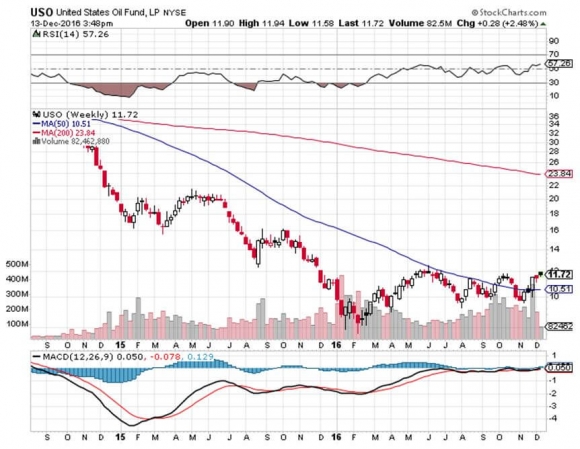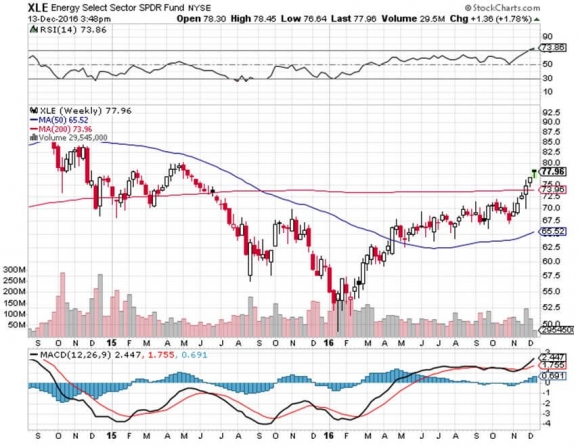 You Want Me to Do What?

https://www.madhedgefundtrader.com/wp-content/uploads/2016/03/Rick-Perry-2-e1481676091833.jpg
288
400
Mad Hedge Fund Trader
https://madhedgefundtrader.com/wp-content/uploads/2019/05/cropped-mad-hedge-logo-transparent-192x192_f9578834168ba24df3eb53916a12c882.png
Mad Hedge Fund Trader
2016-12-14 01:06:34
2016-12-14 01:06:34
Catching Dinner with Secretary of Energy Nominee, Rick Perry