Below please find subscribers' Q&A for the Mad Hedge Fund Trader January 23 Global Strategy Webinar with my guest and co-host Bill Davis of the Mad Day Trader. Keep those questions coming!
Q: Would you buy Tesla (TSLA) right now?
A: It's tempting; I'm waiting to see if we take a run at the $250-$260 level that we saw at last October's low. If so, it's a screaming buy. Tesla is one of a handful of stocks that have a shot at rising tenfold in the next ten years.
Q: CRISPR stocks are getting killed. I know you like the science—do you have a bottom call?
A: What impacted CRISPR stocks was the genetic engineering done on unborn twins in China that completely freaked out the entire industry and killed all the stocks. That being said, CRISPR has a great long-term future. They will either become ten-baggers or get taken over by major drug companies. The first major CRISPR generated cure will take place for childhood blindness later this year. The ones you want to own are Editas (EDIT), Intellia Therapeutics (NTLA), and CRISPR Therapeutics (CRSP).
Q: Do you ever reposition a trade and add contracts?
A: I very rarely double up. I'd rather go on to a new trade with different strike prices. A bad double up can turn a small loss into a big one. Sometimes I will do a "roll down," or buy back one spread for a loss to earn back that loss with a spread farther in-the-money.
Q: For us newbies, can you please explain your trading philosophy regarding purchasing deep in the money call spreads and how that translates to risk management?
A: I did a research piece in Global Trading Dispatch yesterday on deep in-the-money call spreads, and today on deep-in-the-money put spreads. The idea is to have a position where you make money whether the market goes up, down, or sideways. Your risk is defined, and you always have time decay working for you, writing you a check every day. Here are the links: Vertical Bull Call Spread and Vertical Bear Put Spread.
Q: What's the risk reward of floating rate corporate debts?
A: Number one: interest rates go down—if we go into recession, rates will fall. That wipes out the principal value of the security. Number two: with corporate debts, you run the risk of the corporation going bankrupt or having their business severely impacted in the next recession and their credit rating cut. It's far safer to invest in a bank deposits yielding 2-2.5% right now. Some smaller banks are offering certificates of deposit with 4% yields.
Q: What are your thoughts on the British pound (FXB)?
A: I think Brexit will fail eventually and the pound will increase 25%; so play from the long side on the (FXB). It would be economic suicide for Britain to leave the EC and eventually people there will figure this out. If the Brexit vote were held today, it would lose and that may be how they eventually get out of this.
Q: Is it a bear market for bonds (TLT)?
A: Yes, it's back on again. I expect we will visit $112 in the (TLT) sometime this year, down from the current $121. That brings us back up to the 3.25% yield on the ten-year US Treasury bond. That is down nine points from here, so it's certainly worth taking a bite out of.
Q: What's the best time to buy the ProShares Short High Yield (SJB)?
A: At the top of the next equity market run. It rose a whopping 10% during the December stock market meltdown so that gives you a taste of what can happen. Junk bonds are called "junk" for a reason.
Q: How do you see gold (GLD)?
A: Take profits now and buy back on the next dip. If we dip 5%-10% in gold, that would be a good entry point for a larger move later on in the year. To get a real move in gold, we need to see real inflation and that will eventually come. Another stock market crash will also gain you another 10% in gold.
Q: When will the government shutdown end?
A: I think it will go a lot longer than anyone realizes because Trump needs a deal worse than the Democrats do. Trump is basically saying pay for my wall or I'll keep shooting another of MY supporters in the head every day. The Democrats can wait a really long time in that circumstance. Trump's standing in the polls has also collapsed to new lows. By the way, the Chinese are using the same approach in the trade talks so that could be a long wait as well.
Q: There's been a big shift in the MHFT Profit Predictor in the last 30 days—does this mean we should not be adding any positions?
A: Absolutely; this is a terrible place to be adding any new positions. The index went from 2 to 57 which shows you how valuable it is at calling market bottoms. Now we are at the top end of the middle of the range. All markets are now dead in the middle of very wide trading ranges which means the best thing you can do is take profits on existing positions, which I have been doing. Or watch Duck Dynasty and Pawn Stars replays. As for me, I am an Antiques Roadshow guy.
Q: What percentage should you be invested in the market now?
A: I've gone from 60% to 30% and have only 3 weeks left on my remaining position. I'm looking to go 100% cash as long as we're stuck in the middle of this range. Better to sit on your hands than chase a high risk/low return trade.
Did I mention that we have had the best start to a New Year in a decade?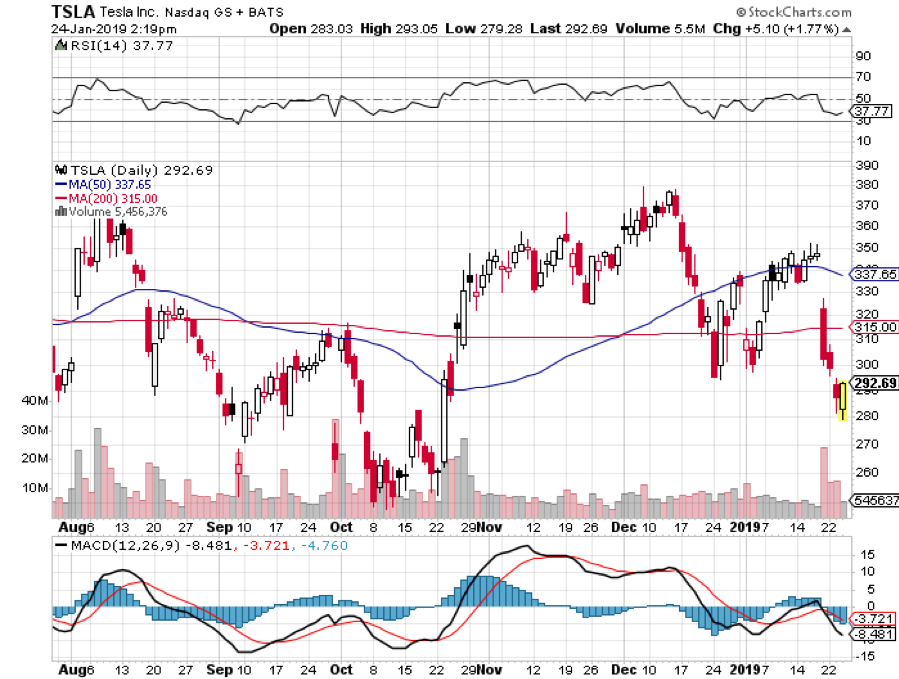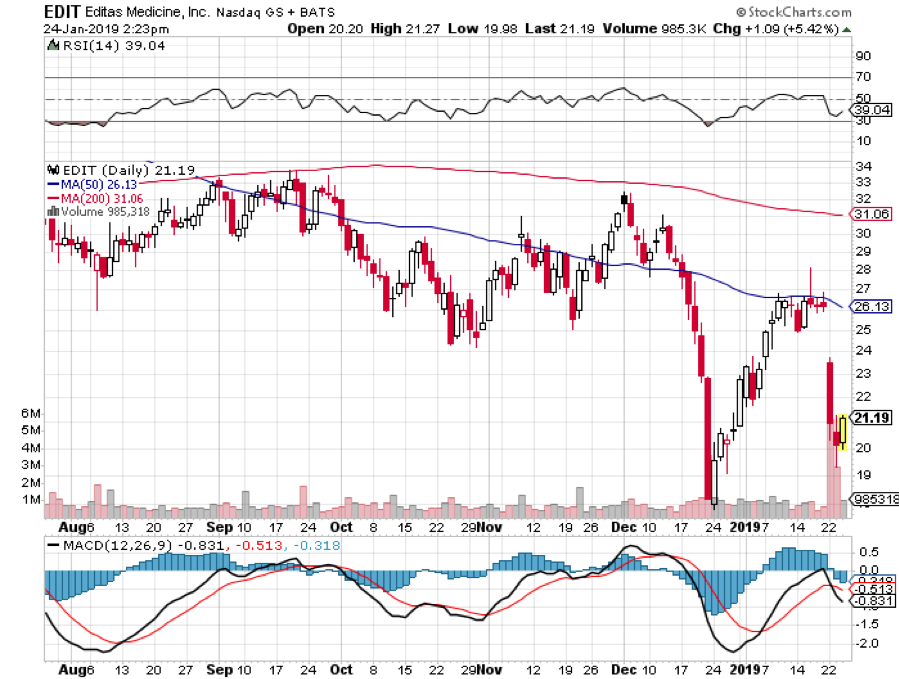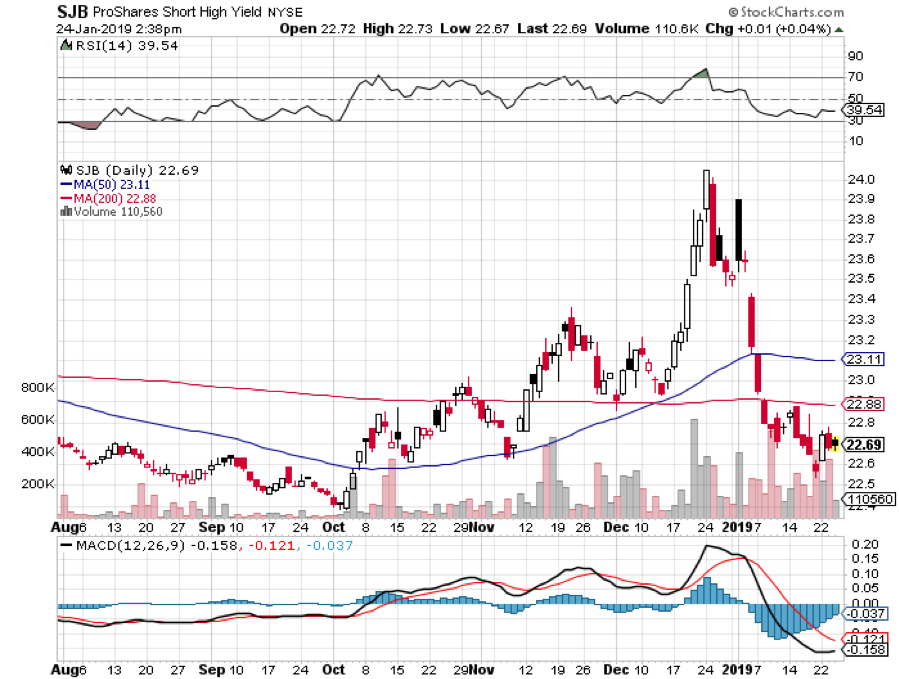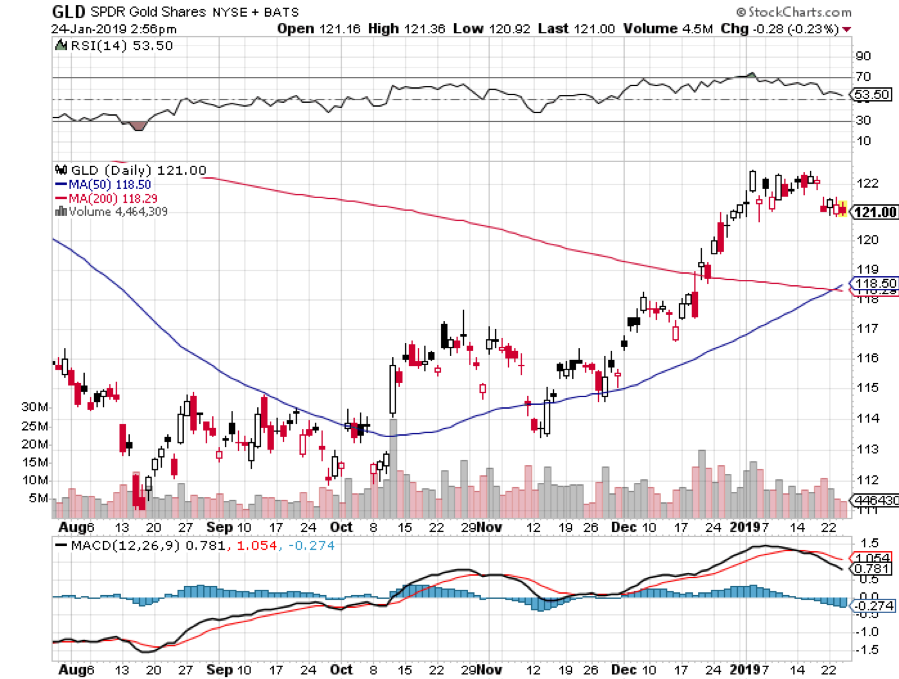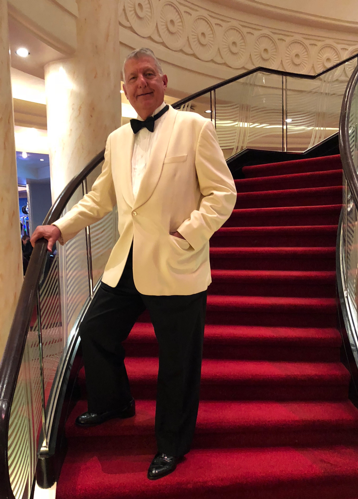 https://www.madhedgefundtrader.com/wp-content/uploads/2019/01/John-Thomas-1.png
499
358
Mad Hedge Fund Trader
https://madhedgefundtrader.com/wp-content/uploads/2019/05/cropped-mad-hedge-logo-transparent-192x192_f9578834168ba24df3eb53916a12c882.png
Mad Hedge Fund Trader
2019-01-25 08:07:08
2019-07-09 04:41:40
January 23 Biweekly Strategy Webinar Q&A