AT&T (T), or Telephone as we used to call it on the floor on the New York Stock Exchange when we hand traded its shares, enjoyed a nice little 50-cent pop yesterday, to $34, only the second day it managed to rise this year.
The move comes after a federal appeals court in Washington DC ruled that the FCC exceeded its authority when it told Verizon Communication (VZ) that it could not charge different prices to different content providers based on their bandwidth and numbers of users.
This is a reversal of the FCC's "net neutrality" rule and should allow both Verizon and AT&T to increase revenues and help protect their profits from customers who are costing them more money to service. ?Big users of broadband, like Netflix (NFLX) and Amazon (AMZN), saw their shares suffer accordingly.
You would think it would be off to the races for (T). But it won?t, as not all is well with Ma Bell. One of my first jobs at Morgan Stanley some 32 years ago was to break this company up into the seven ?baby bells? at the direction of the Antitrust Division of the Justice Department (I carried the shareholder ballots from one floor of our building to another). The company traded off its local telephone exchanges for the right to go into the computer business. I have been following it ever since.
For a start, (T) is suffering from some major internal cash flow problems. Revenues have been stagnant for years. Its hard-wired infrastructure has been corroding away for years. The capital spending needed to fix this will be a drag on any future earnings, and is unlikely to generate any real payoff. Do you know anyone under the age of 30 who owns a landline? It?s a wireless world, baby. Did I mention that their service sucks beyond belief?
Every pension fund manager in the country already owns this stock for its generous 5.30% dividend yield. One has to ask how long the company can maintain this in the face of a stagnant business in a highly competitive industry. Now that we are in a world of rising long-term interest rates, this yield will provide much less support than it has in the past.
The hedge fund community has been aware of these difficulties for a while, and has been pounding every rally. This is why (T) completely missed out on last year?s ferocious, record setting bull market, posting a zero return for 2013, versus a 26% increase in the main indexes.
AT&T is the oldest stock to inhabit the Dow 30, being a successor to a company founded by Alexander Graham Bell, the inventor of the telephone. It has long been a pillar of the investment establishment (it took a brief vacation from the index after the breakup). Its history mirrors that of American capitalism.
With 100 million customers and a market capitalization of $179 billion, it certainly occupies a big footprint. Time to put this beast out of its misery and retire it to the dustbin of history.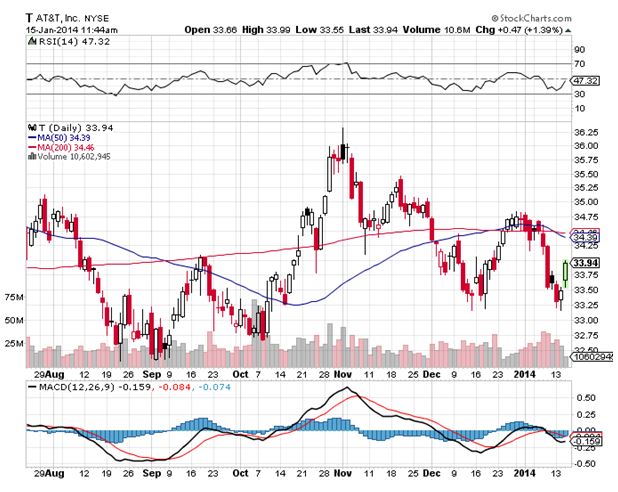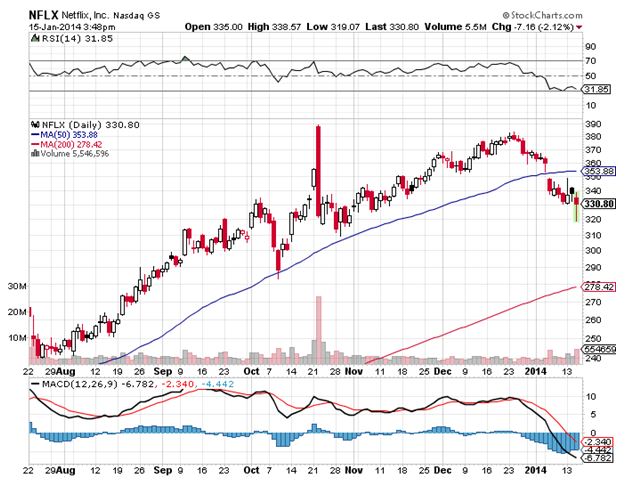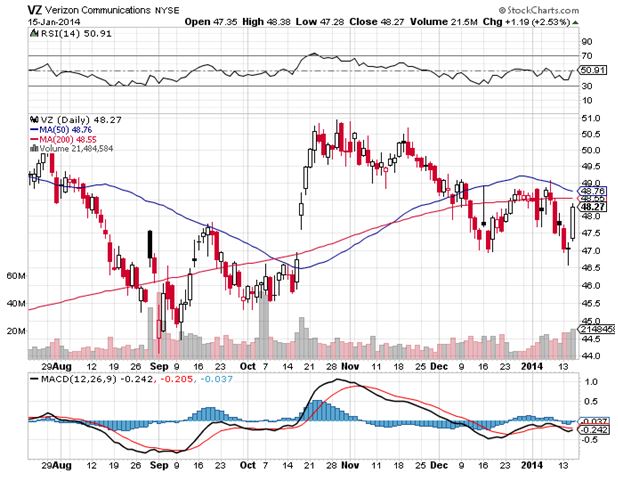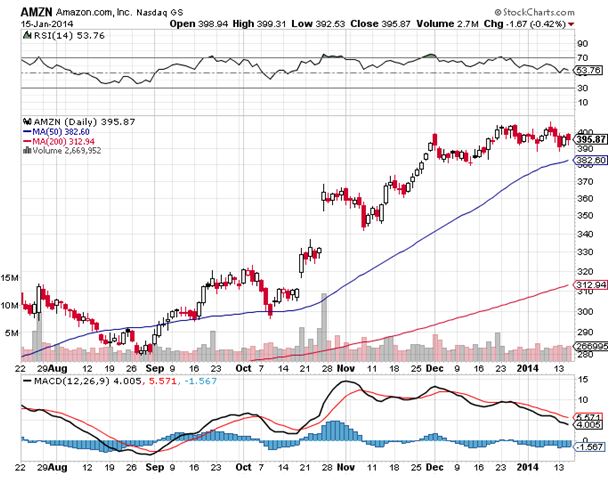 Looks like AT&T is Dialing a Wrong Number
https://www.madhedgefundtrader.com/wp-content/uploads/2014/01/Lily-Tomlin.jpg
296
315
Mad Hedge Fund Trader
https://madhedgefundtrader.com/wp-content/uploads/2019/05/cropped-mad-hedge-logo-transparent-192x192_f9578834168ba24df3eb53916a12c882.png
Mad Hedge Fund Trader
2014-01-17 01:03:33
2014-01-17 01:03:33
AT&T (T) is Dialing a Wrong Number