Below please find subscribers' Q&A for the Mad Hedge Fund Trader February 26 Global Strategy Webinar broadcast from Silicon Valley, CA with my guest and co-host Bill Davis of the Mad Day Trader. Keep those questions coming!
Q: There's been a moderation of new coronavirus cases in China. Is this what the market needs to find a bottom?
A: Absolutely it is; of course, the next risk is that cases keep increasing overseas. The final bottom will come when overseas cases start to disappear, and that could be a month or two off.
Q: How low will interest rates go after the coronavirus?
A: Well, interest rates already hit new all-time lows before the virus became a stock market problem. The virus is just giving it a turbocharger. Our initial target of 1.32% for the ten-year US Treasury bond was surpassed yesterday, and we think it could eventually hit 1.00% this year.
Q: What is the best way to know when to buy the dip?
A: When the Volatility Index (VIX) starts to drop. If you can get the volatility index down to the mid-teens and stay there, then the market will stabilize and start to rise fairly sharply. A lot of the really high-quality stocks in the market, like United Airlines (UAL), Walt Disney (DIS), Apple (AAPL) and Amazon (AMZN), have really been crushed by this selloff. So those are the names people are going to look at for quality at a discount. That's going to be your new investment theme, buying quality at a discount.
Q: Do recent events mean that Boeing (BA) is headed down to 200?
A: I wouldn't say $200, but $280 is certainly doable. And if you get to $280, then the $240/$250 call spread all of a sudden looks incredibly attractive.
Q: What does a Bernie Sanders presidency mean for the market?
A: Well, if he became president, we could be looking at like a 50-80% selloff—at least a repeat of the '09 crash. However, I doubt he will get elected, or if elected, he won't have control of congress, so nothing substantial will get done.
Q: Is this the beginning of Chinese (FXI) bank failures that will cause an economic crisis in mainland China?
A: It could be, but the actual fact is that the Chinese government is doing everything they can to rescue troubled banks and companies of all types with short term emergency loans. It's part of their QE emergency rescue package.
Q: Can you explain what lower energy prices mean for the global economy?
A: Well, if you're an oil consumer (USO), it's fantastic news because the price of gas is going down. If you're an oil producer (XLE), like for people in the Middle East, Texas, Louisiana, Oklahoma, and North Dakota, it's terrible news. And if you're involved anywhere in the oil industry, or own energy stocks or MLPs, you're looking at something like another great recession. I have been hugely negative on energy for years. I've seen telling people to sell short coal (KOL). It's having a "going out of business" sale.
Q: Should I aggressively short Tesla (TSLA) here? Surely, they couldn't go up anymore.
A: Actually, they could go up a lot more. I would just stay away from Tesla and watch in amazement—there's no play here, long or short. It suffices to say that Tesla stock has generated the biggest short-selling losses in market history. I think we're up to about $15 billion now in short losses. Much smarter people than us have lost fortunes trying in that game. 
Q: Was that an Amazon trade or a Google trade?
A: I sent out both Amazon and an Apple trade alert this morning. You should have separate trade alerts for each one.
Q: Are chips a long term buy at today's level?
A: Yes, but companies like NVIDIA (NVDA), Micron Technology (MU), and Advanced Micro Devices (AMD) may be better long-term buys if you wait a couple of weeks and we test the new lows that we've been talking about. Chips are the canary in the coal mine for the global economy, and we have not gotten an all-clear on the sector yet. If you're really anxious to get into the sector, buy a half of a position here and another half 10% down, which might be later this week.
Q: When will Foxconn reopen, the big iPhone factory in China?
A: Probably in the next week or so. Workers are steadily moving back; some factories are saying they have anywhere from 60-80% of workers returning, so that's positive news.
Q: Are bank stocks a sell because of lower interest rates?
A: Yes, absolutely. If you think the 10-year treasury is running to a 1.00% yield as I do, the banks will get absolutely slaughtered, and we hate the sector anyway on a long-term basis.
Q: What about future Fed rate cuts?
A: Futures markets are now pricing in possibly three more rate cuts this year after discounting no more rate cuts only a few weeks ago. So yes, we could get more interest rates. I think the government is going to pull all the stops out here to head off a corona-induced recession.
Q: Once your options expire, is it still affected by after-hours trading?
A: If you read the fine print on an options contract, they don't actually expire until midnight on a Saturday night after options expiration day, even though the stock market stops trading on a Friday. I've never heard of a Saturday exercise, but you may have to get a batch of lawyers involved if you ever try that.
Q: What's the worst-case scenario for this correction?
A: Everything goes down to their 200-day moving averages, including Indexes and individual stocks. You're talking about Apple dropping to $243 and Microsoft (MSFT) to $144, and NASDAQ (QQQ) to 8,387. That could tale the Dow Average (INDU) to maybe 24,000, giving up all the 2019 gains.
Good Luck and Good Trading
John Thomas
CEO & Publisher
The Diary of a Mad Hedge Fund Trader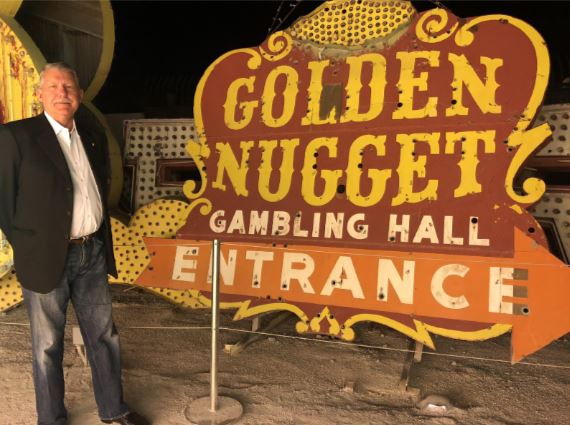 https://www.madhedgefundtrader.com/wp-content/uploads/2019/12/golden-nugget-e1627486262104.jpg
336
450
Mad Hedge Fund Trader
https://madhedgefundtrader.com/wp-content/uploads/2019/05/cropped-mad-hedge-logo-transparent-192x192_f9578834168ba24df3eb53916a12c882.png
Mad Hedge Fund Trader
2020-02-28 08:02:48
2020-05-11 14:24:56
February 26 Biweekly Strategy Webinar Q&A