Tech shares are hoping to stage a rebound after the coronavirus-fueled rout that saw the Nasdaq's 2-day drop by 6.38%, which is its worst since June 2016.
Readers can now pencil in a fresh readjustment to growth expectations of zero to low single digits in tech shares for fiscal year of 2020.
That is why Thursday morning was greeted by another 3% drop at the open - proceed with caution to not get trapped in the proverbial dead cat bounce vortex in the short-term.
A major tech consolidation could take place because let's get real, the unpredictability is having a major impact on technology companies and uncertainty is a substantial input in heightened risk.
What are the realistic scenarios that are still left on the table?
Tech firms could slash prices, a deflationary element that promotes deteriorating profit margins seen as a net negative to revenue causing companies to miss revenue targets.
Unsold inventory could lead to working capital issues crushing balance sheets for the smaller tech firms.
Loss-making enterprise confront solvency issues if debt repayment hardship ripples through finance departments and could be a serious threat to credit markets as a whole.
Firms trading on the Nasdaq will slash price targets and profit estimates that could uncoil another leg down in the Nasdaq index.
In fact, it has already happened as PayPal (PYPL), Microsoft (MSFT), and Apple (AAPL) issued revenue warnings saying they do not expect to meet their revenue goals because of the coronavirus.
On an operational level, softness is what I see when delving into the semantics of Amazon (AMZN) whose ranking algorithm demotes product sellers who go out of stock.
The coronavirus has crippled supply chains, and to avoid a lack of stock, sellers are raising prices to slow sales, while planning to move production to other countries.
This is on top of the backbreaking supply problems that companies face because of the ill-effects of the trade war.
If the Amazon algorithm punishes the seller, once stock is replenished, they must overspend on advertising to climb back to the top of product searches.
The surveys I have taken out with Amazon sellers in the last few days show a precarious situation where sellers are stretched to the limit relying on numerous uncertain variables that are completely out of their control,
Even if the local government allows Chinese factories to restart, it will be understaffed while workers from other provinces self-quarantine.
The third-party marketplace accounts for more than half of Amazon's retail sales with a robust base of manufacturers and sellers in China.
Google (GOOGL) and Microsoft are accelerating efforts to shift hardware production to Southeast Asia amid the worsening coronavirus outbreak, opening factories in Vietnam and Thailand as well.
Google is set to begin production of the Pixel 4A smartphone and also plans to manufacture its next-generation flagship smartphone called the Pixel 5 in Vietnam.
Google is also on the verge of building factories in Thailand for "smart home" related products, including voice-activated smart speakers like the Nest Mini.
Google and Microsoft's plans are a giant shift away from their prior generation-long China manufacturing strategy and the coronavirus has only supported a strategy to remove China as a core manufacturing hub.
It is getting so bad in China that they are evaluating the feasibility and cost implications to uninstall some production equipment and ship it from China to Vietnam, literally packing up and taking their show on the road.
The have already initiated the process by asking a key sourcing contact to convert an old Nokia factory in the northern Vietnamese province of Bac Ninh to handle the production of Pixel phones.
Data center server production was also rerouted to Taiwan last year.
The coronavirus threat is only speeding up the move into South East Asia and Google and Microsoft hope to avoid the geopolitical risk in the region.
Remember that all of this rejigging of production will add costs and only the biggest can absorb mega hits to the balance sheets.
As for the coronavirus, business is becoming more complicated as the ban on Chinese nationals and flights from China could build barriers to business, and now South Korea has joined the list.
Korea's Samsung Electronics, the world's largest smartphone maker, has operated a smartphone supply chain in northern Vietnam for years but still relies on some components made in China.
While there are many moving parts, the average investor needs to wait on optimal entry points.
Japan announced school shutdowns for a month and tech shares have only priced in the coronavirus eventually entering the U.S., but if there are mass shutdowns of American cities and schools, then tech shares will see another stinging sell-off.
The contagion could eventually lead to the Olympics in Tokyo being canceled, high-profile corporate management getting infected, and the Chinese economy being sidelined for most of 2020.
All of these events are highly negative to the global economy which is why potential risks have exploded through the roof in such a short time.
Slinging mud at the wall will not work in times like this, but this does have the makings of a once-in-a-year entry point into tech shares.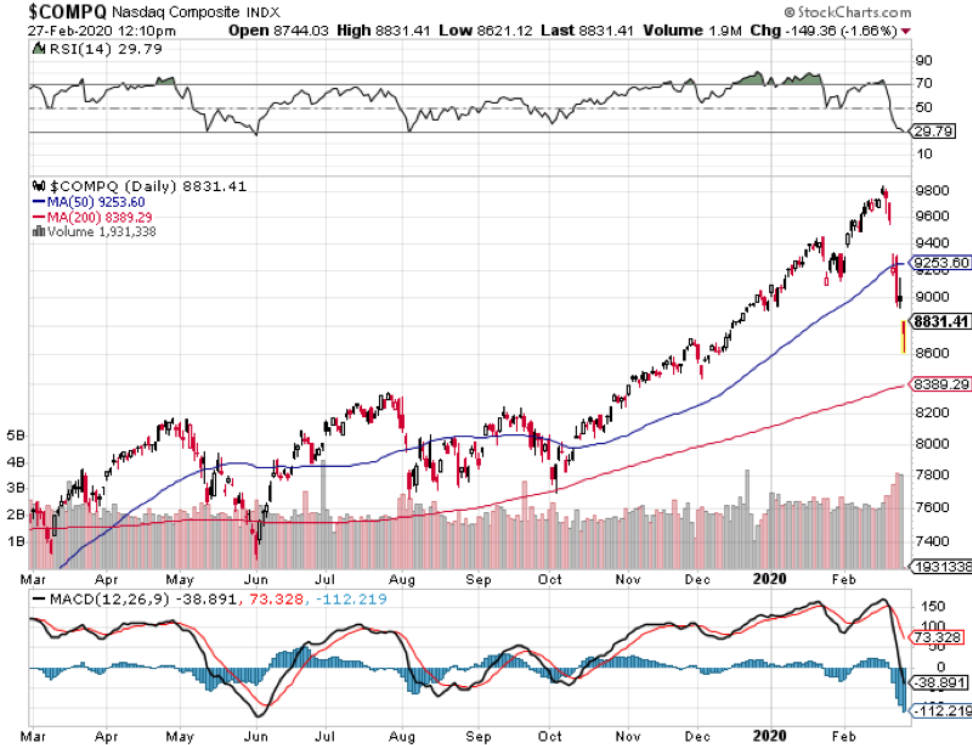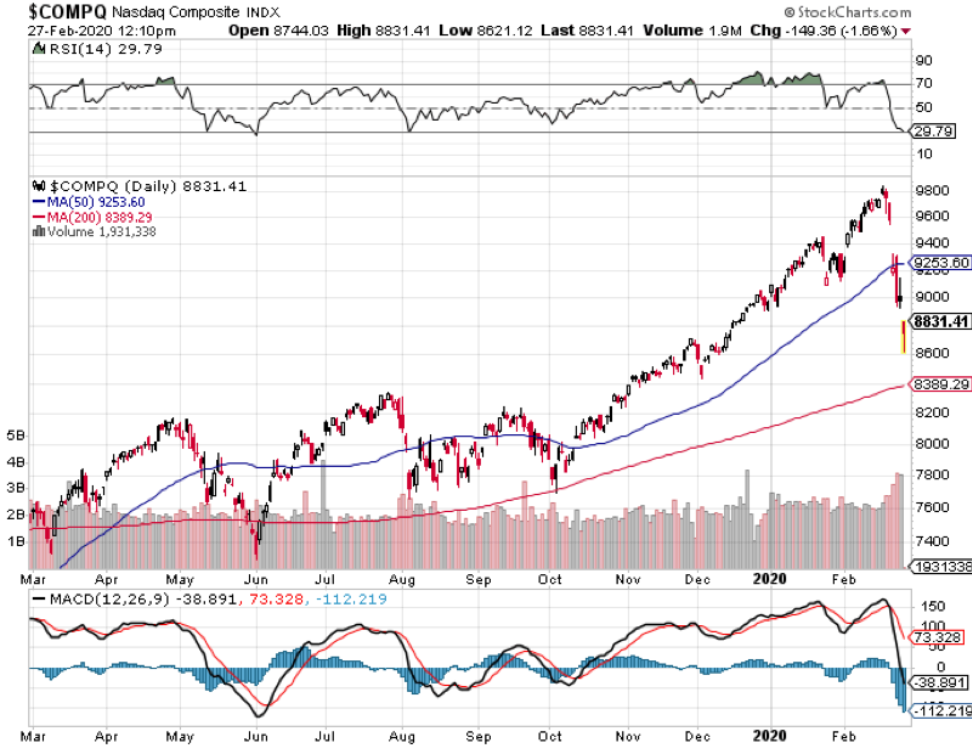 https://madhedgefundtrader.com/wp-content/uploads/2019/05/cropped-mad-hedge-logo-transparent-192x192_f9578834168ba24df3eb53916a12c882.png
0
0
Mad Hedge Fund Trader
https://madhedgefundtrader.com/wp-content/uploads/2019/05/cropped-mad-hedge-logo-transparent-192x192_f9578834168ba24df3eb53916a12c882.png
Mad Hedge Fund Trader
2020-02-28 08:02:57
2020-05-11 13:13:54
The True Cost of the Coronavirus