I am bullish Advanced Micro Devices (AMD).
The company is doing backflips and edging around other fertile pastures to the dismay of competitors.
They jumped all over Intel's (INTC) CPU lead promising more cores and adding on more features to lure in a new audience.
In terms of computer graphics, Nvidia (NVDA) still wields more clout in the higher-grade GPU space and AMD has been playing second fiddle with cheaper, value-oriented GPU cards that can be best described as mid-range.
That is about to change.
AMD is at it again acing its attempt to pull down Goliath with its new Radeon VII.
This $700 GPU card is the first 7 nanometer (nm) GPU on the market and is a warning shot to Nvidia who they plan to surgically invade in order to snatch market share.
This new AMD GPU is a direct threat to Nvidia's set of RTX 2080 graphics cards and is set at the same price point with comparable performance.
The Radeon VII is the next iteration to AMD's Vega 64 and possesses similar architecture with specific enhancements in clock speeds and VRAM.
Gamers are still on the fence to whether this new product can eclipse the heavily entrenched Nvidia graphics cards that are time-honored, tested and stamped with the industries seal of approval.
It is still uncertain whether AMD can introduce the necessary supply and if you still remember when the prior iteration Vega 64 debuted in 2017, it was a threat to Nvidia's top-tier GTX 1080, but ran out of inventory quickly.
The new Radeon VII card is one of the best on the market for professional work and still does well in the gaming realm, albeit with a lack of ray tracing.
Few video games support ray tracing currently but new game studios plan to adopt this cutting edge technology later this year.
I commend AMD's first foray into this part of the niche market and when AMD upgrades its architecture and improves on the next iteration, Nvidia will be squarely in their crosshairs.
The number of new products that drive top-line growth is another reason to be positive on this stock.
Looking at the CPU market – momentum would be the key word to describe AMD's current trajectory.
For generations, Intel has had a secure stranglehold on this rapidly expanding market, but the fringes of the industry have been hijacked by AMD and they seek to spread its tentacles deeper into foreign CPU waters.
By the end of the year, I believe that AMD will carve out a nice high single digit market share of global CPU sales.
Intel has been bogged down by production setbacks in the deployment of the 10-nm server chip giving AMD a chance to take advantage of this gaping pothole to jack up sales with its EPYC chip.
Not only that, AMD is motoring ahead with a superior 7-nm chip which is a faster processor and is more energy-friendly than Intel's 10-nm version.
I can conclude that AMD is blowing past Intel in chip technology, and has its third generation of CPUs earmarked for the market in the summer ready to stretch the lead.
CEO of AMD Dr. Lisa Su is compounding the misery for Intel, offering a physical glimpse of plans to roll out its third generation Ryzen CPUs for PCs by the middle of the year at the Consumer Electronics Show in January.
Another catalyst that could drive the stock higher is a favorable earnings outlook in 2019.
After meeting expectations last quarter, expansion is expected in the high single digits in a tough chip environment that has wrought its fair share of carnage.
I wouldn't pigeonhole the new product line as mere hype, it's clear they are meaningfully enhanced and improved with each successive iteration.
I estimate that these new products will give AMD solid traction to close in on the competition in the CPU and GPU markets.
Clearly, this isn't a 1-quarter venture, but visibly aware that AMD is making inroads into other markets are a demonstrably net negative to weight on Intel and Nvidia shares.
This part of tech is not without its headaches and is fraught with China risk.
Chinese gaming regulators have put the kibosh on new gaming licenses and AMD's scaling back of forecasts should reflect this development.
Intel cited falling spend on server chips and Nvidia came out with a dreadful earnings report to forget lately.
However, when there is blood in the streets, the status quo is ripe for some change and I am confident that AMD can execute this aggressive ramp up after digesting some of the excessive inventory in the first quarter.
As AMD trades at $24, I can't help but believe this name will end the year higher.
Investors must remember that in the near term, the Fed has hit the pause button aiding the equity market, and China has reportedly been keen on some massive chip purchases to help soothe the nerves of the administration.
If the market can marry this up with favorable reviews of AMD's latest products, I don't see why AMD can't be trading at $30 by the end of the year.
At the Mad Hedge Lake Tahoe Conference, I proclaimed that AMD was one of my favorites going into 2019 and exploded upwards from $17 in October 2018.
AMD truly has not disappointed.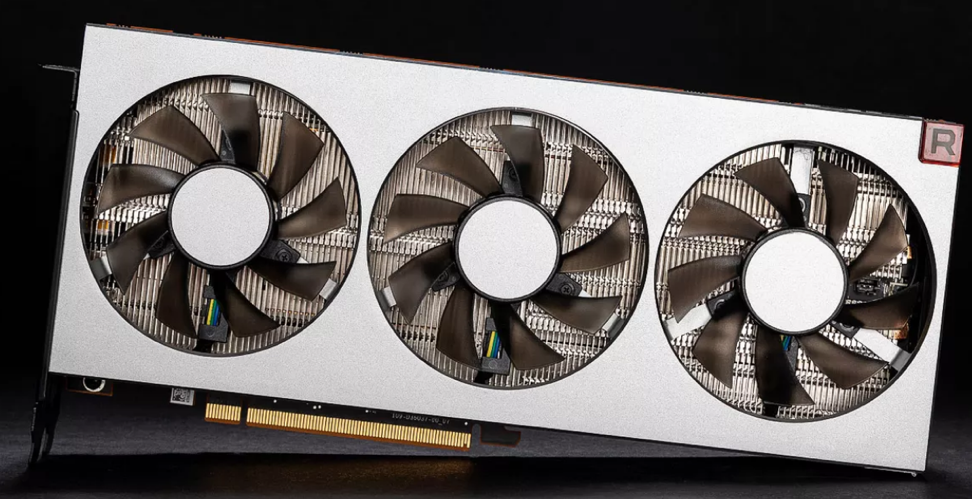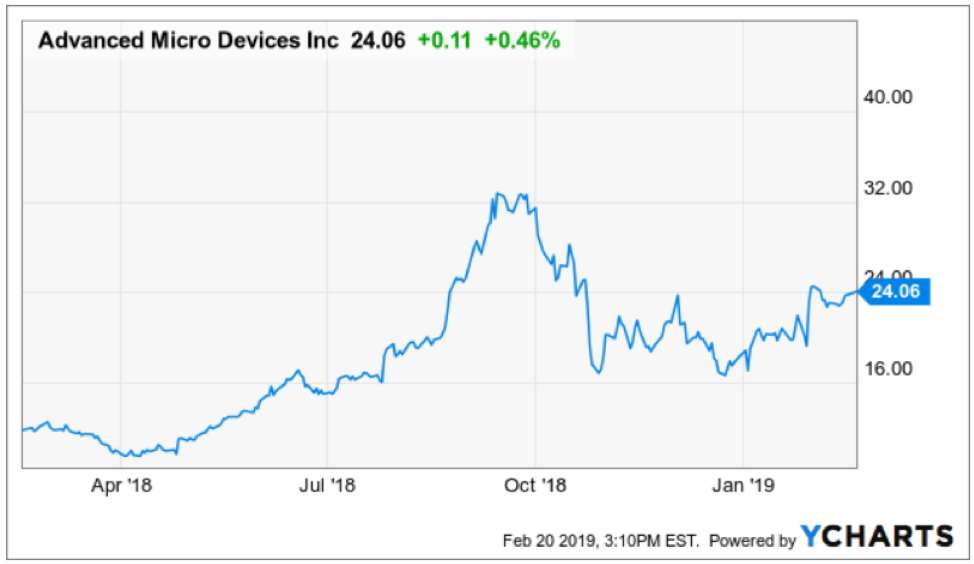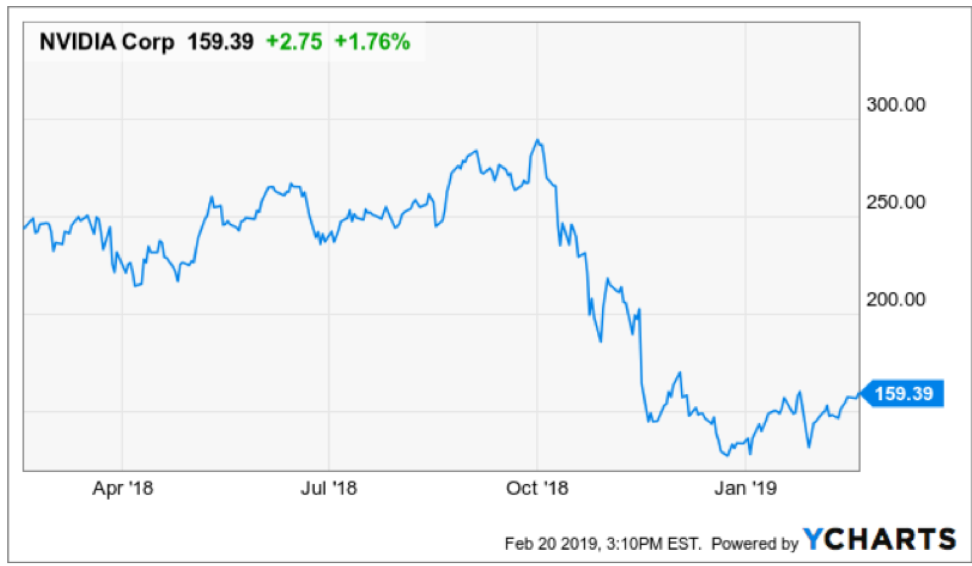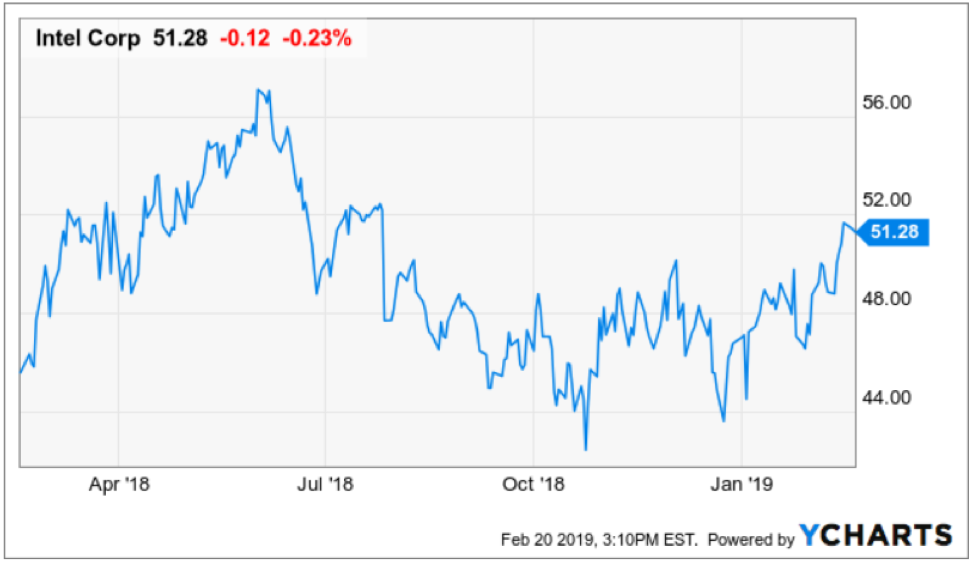 https://www.madhedgefundtrader.com/wp-content/uploads/2019/02/AMD.png
499
972
Mad Hedge Fund Trader
https://madhedgefundtrader.com/wp-content/uploads/2019/05/cropped-mad-hedge-logo-transparent-192x192_f9578834168ba24df3eb53916a12c882.png
Mad Hedge Fund Trader
2019-02-21 08:06:16
2019-07-09 12:11:47
Buy AMD on the Dip