Global Market Comments
?
December 15, 2009 Featured Trades: (XTO), (XOM), (BIDU),
(BYDDF), (NTES), (CQQQ), (TAO),
(HAO), (YAO), (CHIHUAHUAS)
1) Wow! Talk about instant results! It was only last Thursday that I recommended to readers a buy in XTO Energy at $40.50 (click here for the call). A 2:00 am call rousted me out of my sleep this morning informing me that Exxon (XOM) is taking them over at a 25% premium, all stock deal worth $31 billion. The bid values XTO?s natural gas assets at a bargain $3/MCF, compared to a spot price of $5.50. I have been extolling the virtues of this independent oil and gas producer since August (click here for my first report) because they had enough oil production to hedge their exposure in the collapsing natural gas market, and had hedged their gas by selling much of their production forward on the futures market. I guess XOM finally woke up to what I was shouting at them, as well as to Chevron and any other major who would listen. The great luxury the majors enjoy is that they can take the ten and twenty year view, unlike me, whose investors want to know what I did for them yesterday. Of course, natural gas futures soared on the deal. It also triggered an orgy of speculation that the entire rest of the independent energy sector is now in play, including Transocean (RIG), which I also recommended three days ago, Chesapeake (CHK), Devon Energy (DVN), and Anadarko Petroleum (ADC). The bidders, the oil majors, certainly have cash coming out of their ears and plenty of motive. For me, the annoying thing is that XOM will get the next triple in XTO?s value, not me. But I guess a 25% premium is better than a poke in the eye with a sharp stick. Thanks for the early Christmas present, Exxon.
?
2) Long time readers of this letter have been harangued to buy Chinese Internet stocks so frequently, they probably are fluent in Mandarin by now, drink only hot?? Oolong tea, and eat egg foo young at least once a week. They have been the star performers in my hedge fund this year, with Baidu (BIDU) up 420%, BYD (BYDDF) up 175%, and Netease (NTES) up 215%. Now Claymore Securities is bringing out their Claymore China Technology ETF (CQQQ), which includes the Hong Kong and US listed securities of these names among their top holdings. The firm believes this story has much further to run, even though they have had spectacular runs so far. Some $54 billion of the Middle Kingdom?s $585 stimulus package targets technology, and they are certainly darlings of the hedge fund industry. The Chinese have also showed no signs of backing off from the protectionist policies that shelter their domestic businesses. The guys that put this fund together aren?t rocket scientists, and certainly don?t speak any Chinese dialects themselves. However, they are doing yeoman?s work assembling a basket of interesting stocks that offer a convenience to those too lazy to chase down individual foreign executions. Claymore has already had success with earlier launches in China, like their real estate (TAO), small cap (HAO), and all cap (YAO) ETF?s. My only proviso on this sector is that you better be quick fingered with your mouse, because when hedge funds go back to risk reduction mode, these names will be thrown out with the bathwater.
?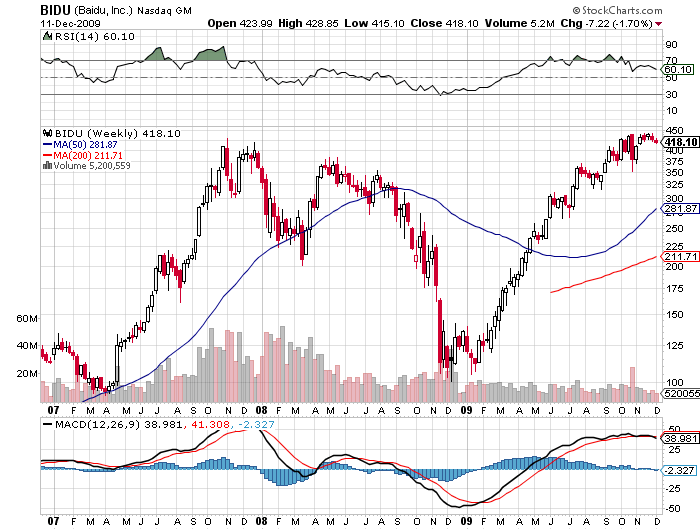 ?
?
3) I would be woefully remiss in not mentioning the impressive five cent rally Uncle Buck has pulled off against the euro since last week, from $1.51 to $1.46. Call it yearend profit taking, attempts to beat higher taxes in 2010, or a bump up against a key technical level, if you like. The reality is that when too many traders sit at the same table for a free lunch, the table has a nasty tendency to upend, and the food goes flying in everyone?s face. This is the sort of unpleasant thing I had in mind when posting six global risk alerts since October. It is absolutely no coincidence that dollar surrogates like gold and oil, have also been rolling over like the Bismarck. The long term fundamentals for the dollar still look as ghastly as ever. But they looked just as bad during the height of the financial crisis, when the greenback shot up from $1.60 to $1.20, in a heartbeat. I don?t think this snap back rally will be anywhere near as forceful as the last one. Hot money trades are like a wild beast that has to breathe. Just make sure you stand clear when it exhales, and hold your nose.
?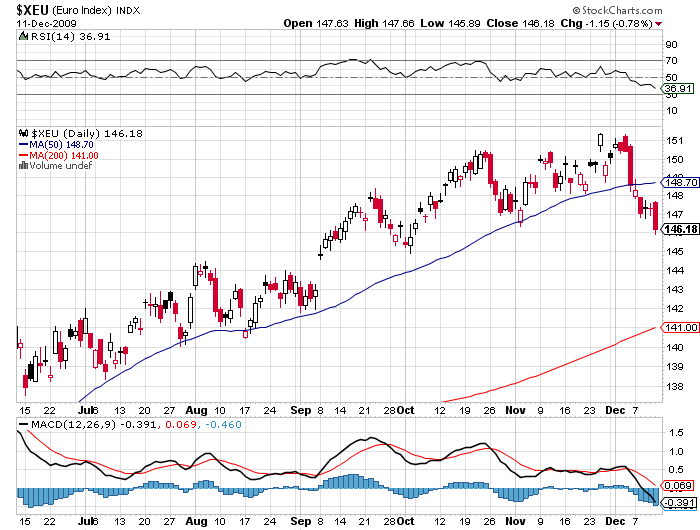 4) Last week I wrote about the Nevadan wrinkle in the housing crisis where distressed homeowners are letting their horses go wild to make their mortgage payment (click here for the full report ). Now California is facing a Chihuahua glut, where evicted homeowners are handing over their pets to the pound. The diminutive Mexican canine enjoyed a boom in popularity in recent years, thanks to movies like Beverly Hills Chihuahua and Legally Blonde.?? Celebrities, like Paris Hilton, have also helped promote the breed. Animal shelters in the land of fruits and nuts have been so overwhelmed they have had to ship the ultra cute animals to pounds as far away as Toronto. Will the unintended consequences of Greenspan?s low interest policy never end? Give the poor chihuahua?s a break!
?
QUOTE OF THE DAY
?If real wealth is to be created, it has to be invested generationally,? said Scott Minerd, chief strategist at Guggenheim Partners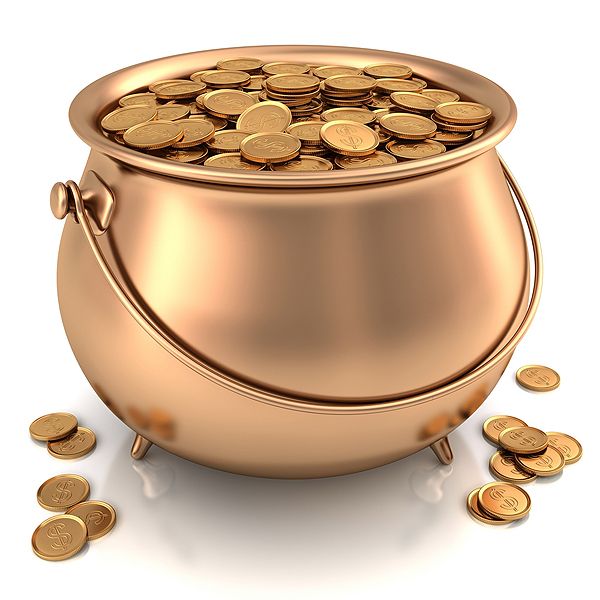 https://madhedgefundtrader.com/wp-content/uploads/2019/05/cropped-mad-hedge-logo-transparent-192x192_f9578834168ba24df3eb53916a12c882.png
0
0
DougD
https://madhedgefundtrader.com/wp-content/uploads/2019/05/cropped-mad-hedge-logo-transparent-192x192_f9578834168ba24df3eb53916a12c882.png
DougD
2009-12-15 14:57:00
2009-12-15 14:57:00
December 15, 2009