Global Market Comments
December 16, 2009 Featured Trades: (SPX), (TBT),
(GLD), (FXA), (UNG), (INDONESIA)
1) The S&P 500 (SPX) is going to plunge 10-20% from early January, Treasury bond interest rates are going to soar (TBT), and gold (GLD) will peak out, all starting in January. There are tradable shorts setting up in all three of these markets that will run for the first half of 2010. Or so says Charles Nenner, of the Charles Nenner Research Center in Amsterdam (visit his site at www.charlesnenner.com by clicking here ). Charles was my guest on Hedge Fund Radio, and has a long career that includes stints at medical school, Merrill Lynch, Rabobank, and ten years as a technical analyst at Goldman Sachs. He has spent three decades developing his proprietary Cycle Analysis System, which generates calls of tops and bottoms for every major market in the world. Charles sees a trading rally in the dollar setting up which could deliver a strong greenback until May, when we should then re-establish shorts, especially in his favorite, the Australian dollar (FXA). The scientist turned technical analyst argues that major bull markets in wheat, corn, and soybeans will begin next year, sectors for which I am also hugely bullish. He sees natural gas (UNG) retesting the old lows at $2.40. Longer term, Charles sees a new major bear market beginning in 2013 that will take both stocks and bonds to new lows. To hear my interview with Charles in its entirety, please go to my website by clicking here .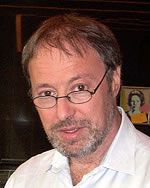 2) You probably won?t be surprised to hear that I believe that alternative energy will be one of the dominant investment themes of the next decade. While a good journalist never reveals his sources, I?m happy to disclose this one. One of my favorite sources of information to mine on this topic is Greentech Media (click here for their website at http://www.greentechmedia.com/ ) which has published their top predictions for 2010. Here they are:
1) Private capital investment into alternative energy soars to a new record, filling in the gap that opened up in 2008.
2) This will be the year of the ?non-carbon? commodity. Every aspect of the world economy will be reviewed for its total carbon footprint.
3) Energy efficiency gains will become more important than solar. Dump those incandescent light bulbs!
4) The solar industry will scale up from small model facilities to large industrial plants.
5) IPO?s and takeovers will enter the smart grid space, sucking in more capital.
6) The industry will give up on biofuel because of its lack of scalability. I didn?t want to live near an algae factory anyway.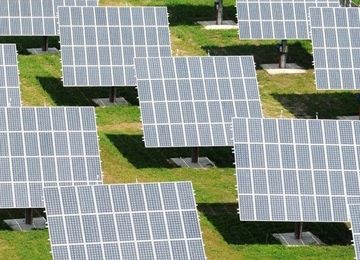 3) If you are looking for another emerging market to add to your list of things to buy on dips, then take a look at Indonesia. The world?s largest Muslim country offers a combination that I love, a population with great demographics that is also a major energy and commodities exporter. The archipelago is the biggest country in Southeast Asia and a huge exporter of oil and LPG to Japan on long term contracts (An old friend of mine torched their Borneo fields at the beginning of WWII, and spent four years in a Japanese prison camp for his troubles). Other big exports include marvelous textiles, rubber, and increasingly rare tropical hardwoods. The global financial crisis only knocked their growth rate from 6.1% to 4.5%, and now it is back above 6%. No doubt, $63 billion of direct foreign investment into the country helped. A series of tax reforms promise to keep the train moving, cutting the top corporate rate from 30% in 2008 to 28% this year, and 25% next year. Wisdom Tree had the ?wisdom? to launch the country?s first ETF (IDX) in January (what timing!), which became one of the best performers this year, rocketing over 310% from the lows to $62.50.? Islamic inspired terrorism is still a lingering concern. I keep Indonesia in the category of highly volatile, high risk, high return frontier markets that you only want to buy on a big dip. Keep it on your radar.
QUOTE OF THE DAY
?Cleantech, greentech, and energy technology has to be the next great global industry. China gets it,? said Pulitzer Prize winner tom Freidman, author of Hot, Flat, and Crowded.
https://madhedgefundtrader.com/wp-content/uploads/2019/05/cropped-mad-hedge-logo-transparent-192x192_f9578834168ba24df3eb53916a12c882.png
0
0
DougD
https://madhedgefundtrader.com/wp-content/uploads/2019/05/cropped-mad-hedge-logo-transparent-192x192_f9578834168ba24df3eb53916a12c882.png
DougD
2009-12-16 15:00:30
2009-12-16 15:00:30
December 16, 2009