Well, they didn?t really say that, but they could have, and perhaps should have, and the bond market wholeheartedly agrees with them. That is my takeaway from the Fed minutes released yesterday indicating that the Federal Reserve intends to extend its hyper accommodative policies for at least another 6-9 months to ?late 2012.? It also lowered its long term economic growth forecast from 2.5%-2.9% down to 2.2%-2.7%, a major downshift from the 3% plus it was predicting a year ago. That also brings them nicely to my own estimate of 2%, which I nailed on the mast over a year ago.
The reasons offered were many. Business fixed investment is slow, inflation is stable, unemployment is declining only slowly, and international risks are substantial. It was enough to create one of those odd trading days where everything went up. The Dow flipped a 100 point loss to a near 100 point gain. Bonds rocketed, with ten year Treasuries dropping 10 basis points in yield, and five year paper utterly collapsing from 0.89% to 0.77%.
The risk markets rallied like this was a new quantitative easing, which it isn?t. Bernanke is just ?thinking? about QE3, which is nothing new. If the economy worsens again, he?ll pull the trigger. If it continues to poke along as it has done, he?ll do nothing.
I have said this countless times before, but I?ll say it again. When the stock and bond markets deliver a contradictory message, you always believe the bond market. It is right 90% of the time. Right now, the stock market is saying that the economy is growing a 4%, while bonds say it is expanding by 2% or less. I?ll go with the later and wait for a great entry point to short more stocks.
Looking forward, I see a coming drought in upside surprises. Tomorrow, we see Q4 US GDP, which should be over a healthy 3%. Next week promises another sizzling nonfarm payroll on Friday. After that, there is nothing on the horizon until we get the final word on Greece, or the next Fed meetings in March and April.
All of this encourages me to hang on to my tiny short positions in the (SPY) and the Euro, even though we are trading close to my stops. Bernanke?s easing yesterday could be the ?buy the rumor, sell the news? event that the market has been rallying on for the last three weeks. If it is, then the downside could be just around the corner.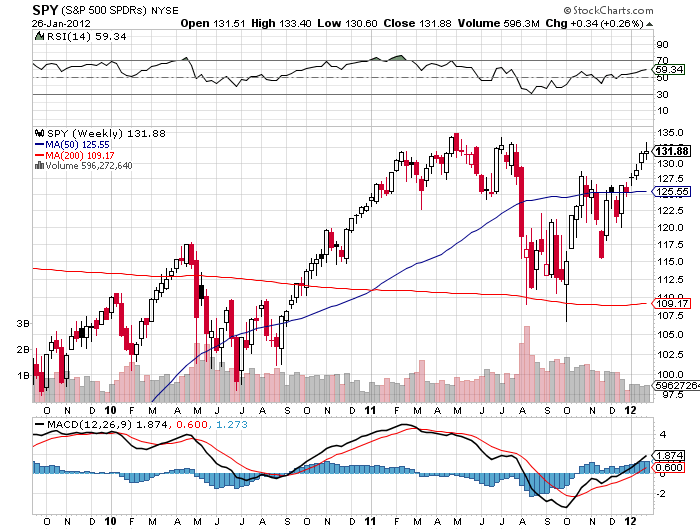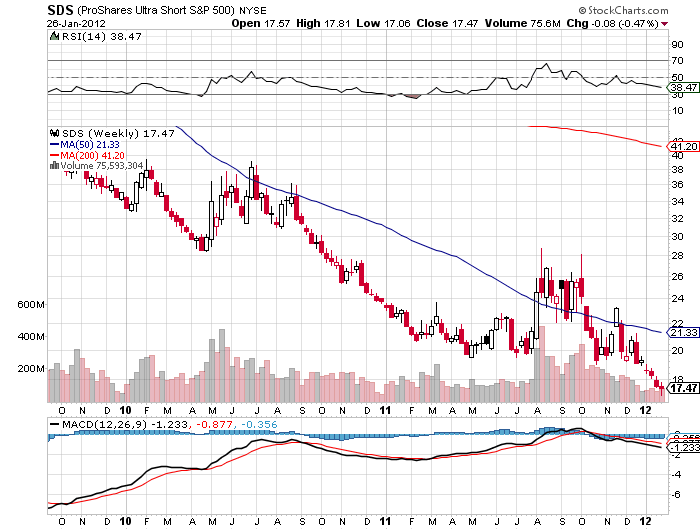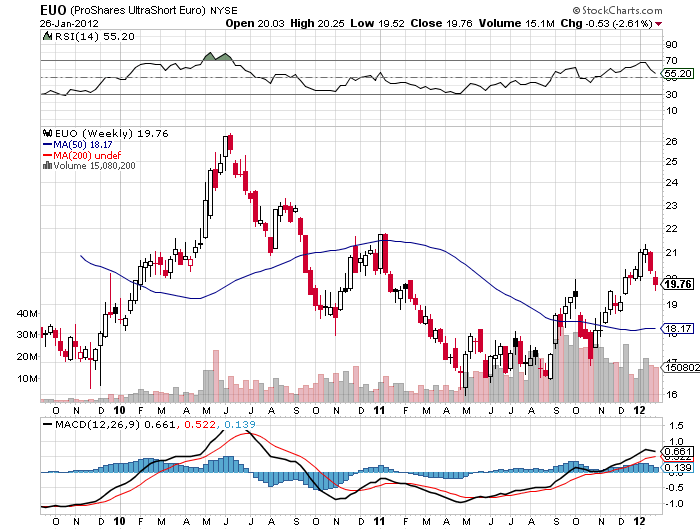 The Market?s Message Yesterday Was Clear
https://madhedgefundtrader.com/wp-content/uploads/2019/05/cropped-mad-hedge-logo-transparent-192x192_f9578834168ba24df3eb53916a12c882.png
0
0
DougD
https://madhedgefundtrader.com/wp-content/uploads/2019/05/cropped-mad-hedge-logo-transparent-192x192_f9578834168ba24df3eb53916a12c882.png
DougD
2012-01-26 23:04:07
2012-01-26 23:04:07
Fed Says Market Rally is BS