I had a fascinating dinner last week at Morton?s, San Francisco?s best steak restaurant, with one of John Hamm?s original investors.
You remember John, the legendary Texas oilman who saw fracking coming a mile off and made billions?
Since some of what my friend had to say came true in a matter of days, I thought I?d pass on the essence of our conversation.
The oil storage facility at Cushing, Oklahoma is full, at 480 million barrels. The US Strategic Petroleum Reserve has been full for a long time, with 713 million barrels (36 days of US consumption).
Contangos are exploding. It might as well be the end of the world for the oil industry.
The oil Armageddon is here, and the final flush is upon us.
There is a 50% chance we will bottom at $32/barrel, and another 50% chance that we go all the way down to $20. If we go down to $20, the last three ticks of the move will be $22?.$20?.$22. Then a saw tooth bottom will unfold between $24 and $32 which will last for several months.
There will be many chances to buy this bottom. There isn?t going to be a ?V? shaped bottom in oil this time, like we saw in past energy crashes.
The margin clerks and risk control managers are in control now, so we may see the final low sooner than you think. But it could be some time before we break $40 again to the upside and hold it.
The industry was really drinking the Kool-Aid with both hands to get it this wrong. Ultra low interest rates drove in billions in capital from first time oil investors looking to beat zero interest rates. They also saw China continuing an endless economic boom forever, and the energy demand that went with it.
In the end, they got both the supply and demand sides of the equation completely wrong on a global scale, always a recipe for disaster.
Many of the fields drilled in places like North Dakota would never have been touched during normal times. Then Saudi Arabia came out of left field with a grab for global market share that has yet to play out.
The seeds of this recovery are already evident. Chinese auto sales are up 19% YOY. China is buying all the cheap oil it can to fill up its own strategic oil reserve. Miles driven in the US are already up 4.6% YOY, which is a huge gain.
All of this will contribute to a higher US GDP in 2016.
Once we put in a final bottom in oil, don?t expect $100 a barrel any time soon. The ma and pa investor in the oil patch will not be back in this generation.
Marginal sources, like high cost Canadian tar sands, deep offshore, and some in North Dakota aren?t coming back either. These supplies needed $100/barrel just to break even.
Personally, my friend does not see oil topping $80/barrel this decade. He see?s a $62-$80 trading range persisting for a long time.
As the US has become more energy independent, the geopolitical factors have mattered less and less. That is why oil moved only $1 on an ISIS victory, the Paris attacks, or some other disaster.
To call the bottom in oil, watch the shares of ExxonMobil (XOM), Conoco Phillips (COP), and Occidental Petroleum (OXY). When they revisit their August lows, down 5%-10% down from here, that will be a great time to jump back into the oil space.
None of these companies are going under, and the dividend payouts are now enormous, (XOM) at (3.7%), (COP) at (5.8%), and (OXY) at (4.2%).
Distressed debt is where the smart money is focusing now, where double-digit returns have become common. If the issuer goes bankrupt the equity owners get wiped out while the bondholders get the company for pennies on the dollar.
Energy companies and master limited partnerships (MLP?s) have far and away been the biggest borrowers in the high yield market in recent years.
There is a junk maturity cliff looming, with $145 billion in bonds due for refinancing from 2017-2021. Expect the default ratio to rocket from this year?s 2.8% to 25%. A 12% default rate is a normal peak in a recession.
Individual company research now has a bigger payoff than in any time in history, even the 2008-09 crash.
Small leveraged companies with exposure to the price of oil are toast.
The play is for the toll takers, master limited partnerships that profit from the volume of oil pumped, and not the price of oil. Over time, volumes will increase, and so will the profits at these MLP?s.
In the meantime, everything is getting thrown out with the bathwater, regardless of fundamentals. People just don?t want to be near the space, especially going into yearend book closing.
Nobody wants to be seen as the idiot who owned oil in 2015.
Linn Energy (LINE) is a perfect example of this. It suspended its dividend so it could buy more assets on the cheap. It has plenty of cash, and will be backstopped by Blackrock with additional credit lines, if necessary.
While this raises volatility for the short term, it increases returns over the long term. It?s definitely your ?E? ticket ride.
I pointed out that President Obama did the oil industry the biggest favor in history by dragging his feet on the Keystone Pipeline, and then ultimately killing it. It prevented US consumers from loading the boat with $100/barrel tar sands crude at the top of the market.
My friend conceded that it is unlikely the pipeline would ever be built. The market has moved away.
I have accumulated a variety of odd tastes in my half-century of traveling around the world.
So when I heard we were eating at Morton?s, I brought my own jar of Coleman?s hot English mustard. It makes a medium rare cooked filet mignon taste perfect, but my action always puzzles the waiters. They never have it.
John Hamm gained public notoriety last year when he wrote a $974 million divorce settlement check to is ex wife and she refused to cash the check. I asked if the check ever got cashed?
?She cashed the check,? he said.
Needless to say, my friend picked up the check for the dinner as well. I let him drive my Tesla Model S-1 back to his hotel.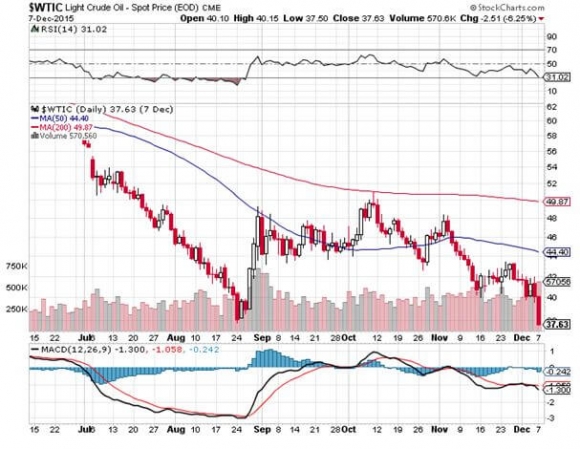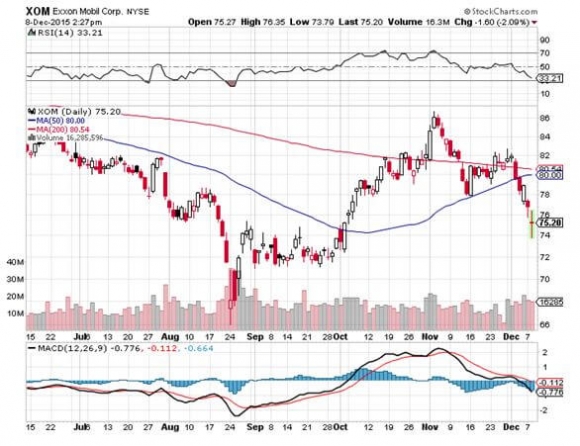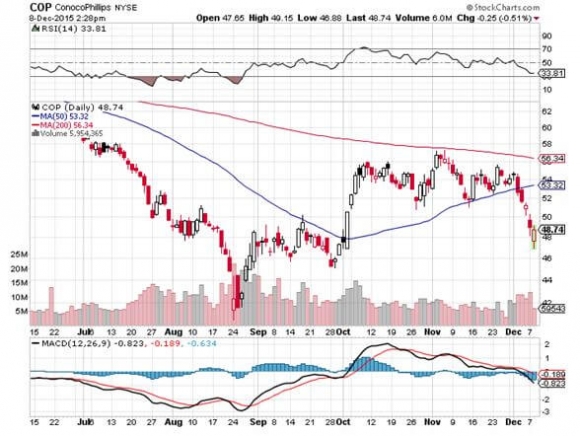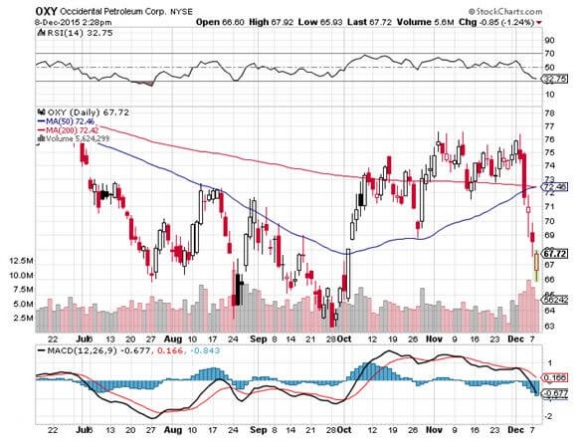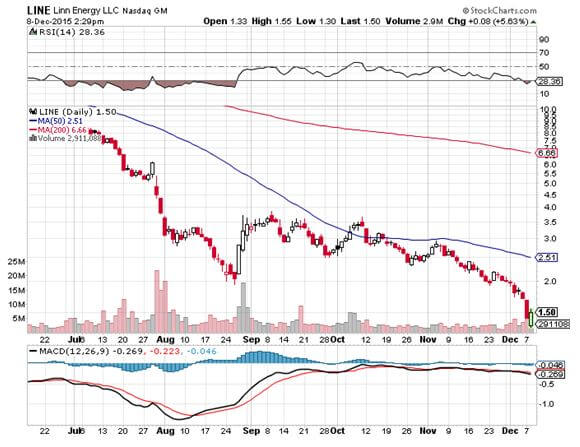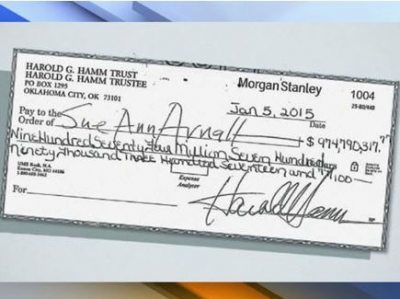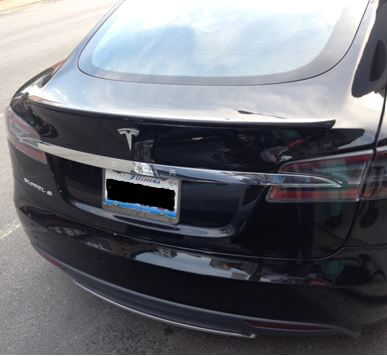 https://www.madhedgefundtrader.com/wp-content/uploads/2015/12/Hamm-Check-e1449609624300.jpg
299
400
Mad Hedge Fund Trader
https://madhedgefundtrader.com/wp-content/uploads/2019/05/cropped-mad-hedge-logo-transparent-192x192_f9578834168ba24df3eb53916a12c882.png
Mad Hedge Fund Trader
2015-12-09 01:07:21
2015-12-09 01:07:21
Here Comes the Final Bottom in Oil