Yesterday, I listed my Five Surprises of 2019 which will play out during the first half of the year prompting stocks to take another run at the highs, and then fail.
What if I'm wrong? I've always been a glass half full kind of guy. What if instead, we get the opposite of my five surprises? This is what they would look like. And better yet, this is how financial markets would perform.
*The government shutdown goes on indefinitely throwing the US economy into recession.
*The Chinese trade war escalates, deepening the recession both here and in the Middle Kingdom.
*The House moves to impeach the president, ignoring domestic issues, driven by the younger winners of the last election.
*A hard Brexit goes through completely cutting Britain off from Europe.
*The Mueller investigation concludes that Trump is a Russian agent and is guilty of 20 felonies including capital treason.
*All of the above are HUGELY risk negative and will trigger a MONSTER STOCK SELLOFF.
It's really difficult to quantify how badly markets will behave given that this scenario amounts to five black swans landing simultaneously. However, we do have a recent benchmark with which to make comparisons, the 2008-2009 stock market crash and great recession. I'll list off the damage report by asset class. I also include the exchange-traded fund you need to hedge yourself against Armageddon in each asset class.
*Stocks – Depending on how fast the above rolls out, you will see a stock market (SPY) collapse of Biblical proportions. You'll easily unwind the Trump rally that started at a Dow Average of 18,000, down 25% from the current level, and off a gut-churning 9,000 points or 33% from the September top. The next support below is the 2015 low at 15,500, down 11,500 points, or 43% from the top. By comparison, during the 2008-2009 crash, we fell 52%. Everything falls and there is no safe place to hide. Buy the ProShares UltraShort S&P 500 bear ETF (SDS).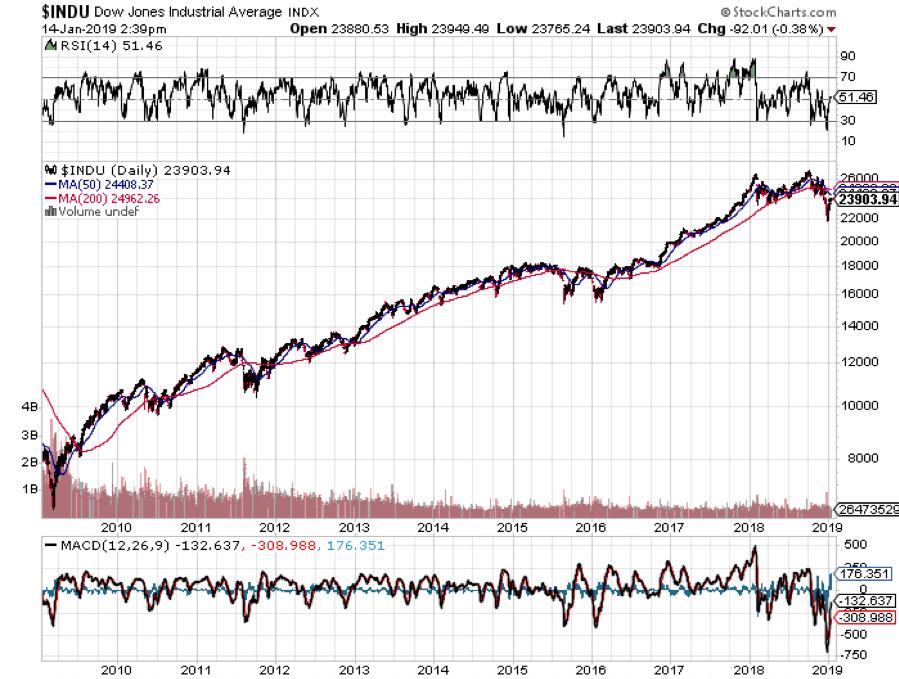 *Bonds – With the ten-year US Treasury yield peaking at 3.25% last summer, a buying panic would spill into the bond market. Inflation is nonexistent, we are running at only a 2.2% YOY rate now, so widespread deflation would rapidly swallow up the entire economy. In that case, all interest rates go to zero very quickly. The Fed cuts rates as fast as it can. Eventually, the ten-year yield drops to -0.40%, the bottom seen in Japanese and German debt three years ago. Buy the 2X short bond ETF (TBT) which will rocket to from $35 to $200.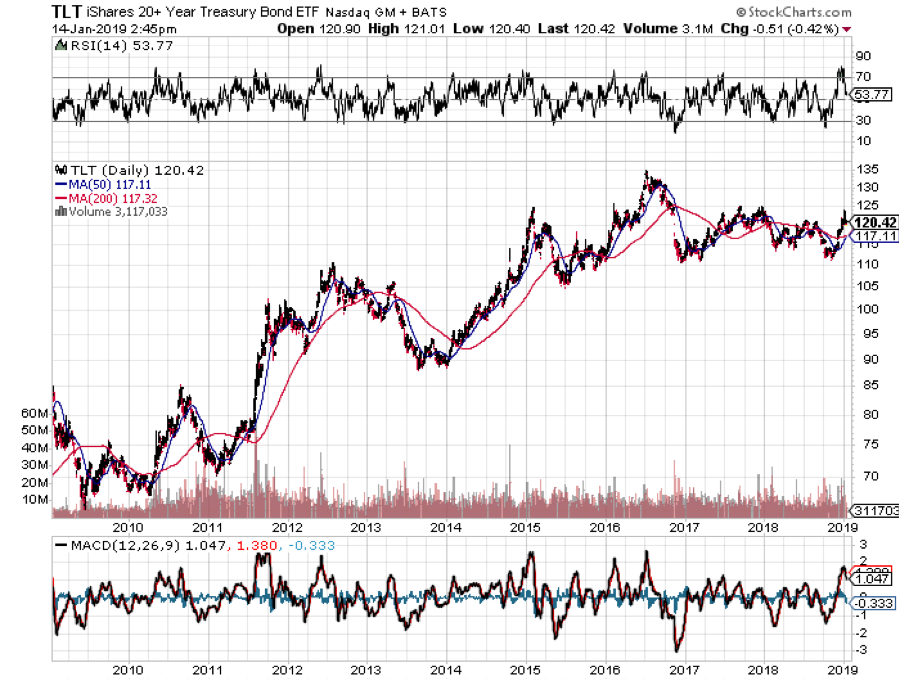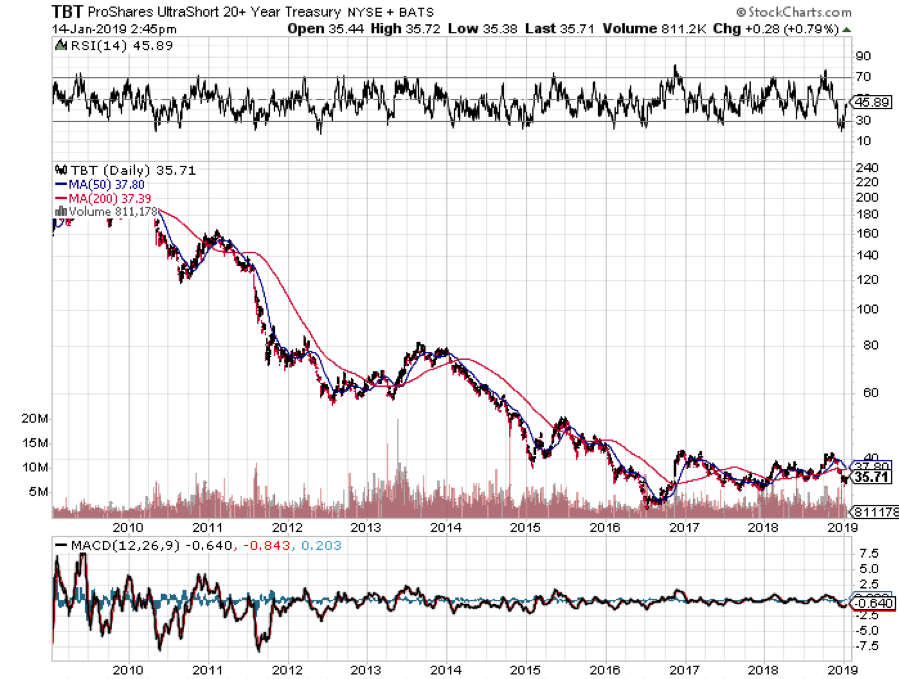 *Foreign Exchange – With US interest rates going to zero, the US Dollar (UUP) gets the stuffing knocked out of it. The Euro soars from $1.10 to $1.60 last seen in 2010, and the Japanese yen (FXY) revisits Y80. Strong currencies then crush the economies of our largest trading partners. Their governments take their interest rates back to negative numbers to cool their own currencies. Cash becomes trash….globally.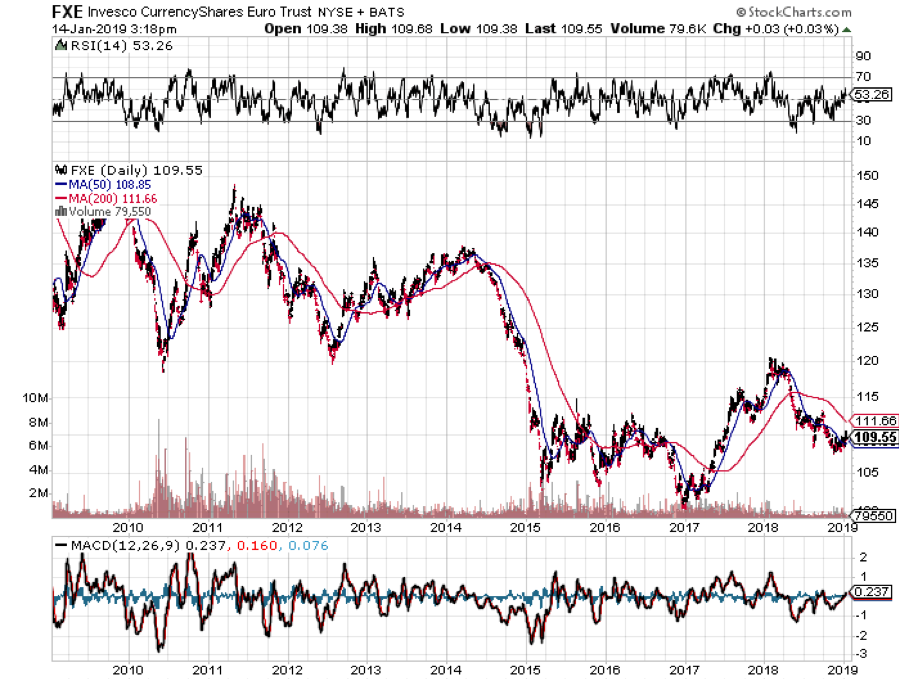 *Commodities
Here's the really ugly part about commodities. They are only just starting to crawl OUT of a seven-year bear market. To hit them with another price collapse now would devastate the industry. Producer bankruptcies would be widespread. The ags would get especially hard hit as they have already been pummeled by the trade war with China. Midwestern regional banks would get wiped out. Buy the DB Commodity Short ETN (DDP).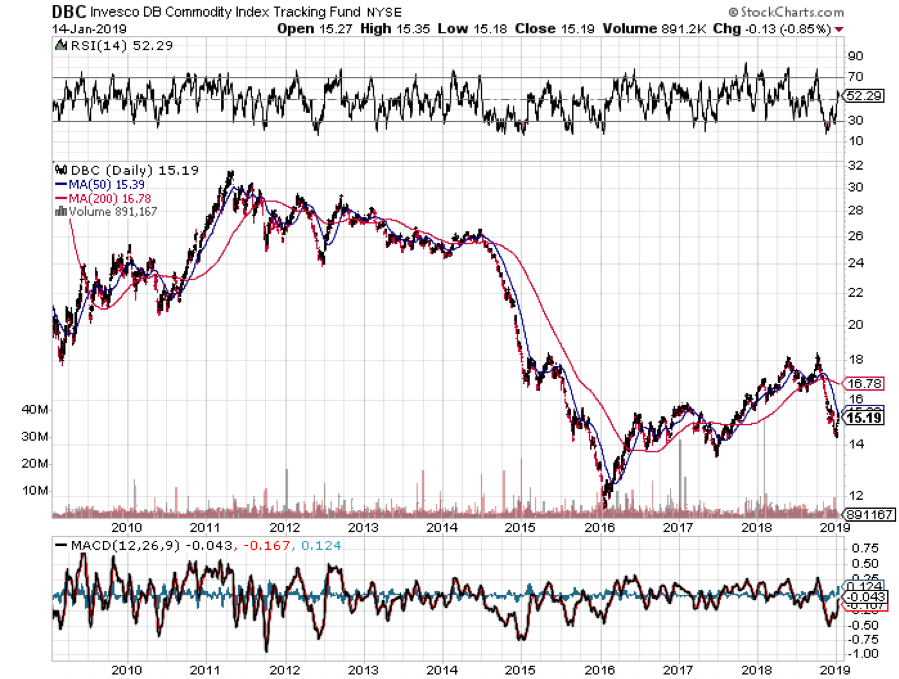 *Energy
The price of oil (USO) is also just crawling back from a correction for the ages, down from $77 to $42 a barrel in only three months. Hit the sector with a recession now in the face of global overproduction and the 2009 low of $25 becomes a chip shot, and possibly much lower. Those who chased for yield with energy master limited partnerships will get flushed. Several smaller exploration and production companies will get destroyed. And gasoline drops to $1 a gallon. The Middle East collapses into a geopolitical nightmare and much of Texas files chapter 11. Buy the ProShares UltraShort Bloomberg Crude Oil ETF (SCO).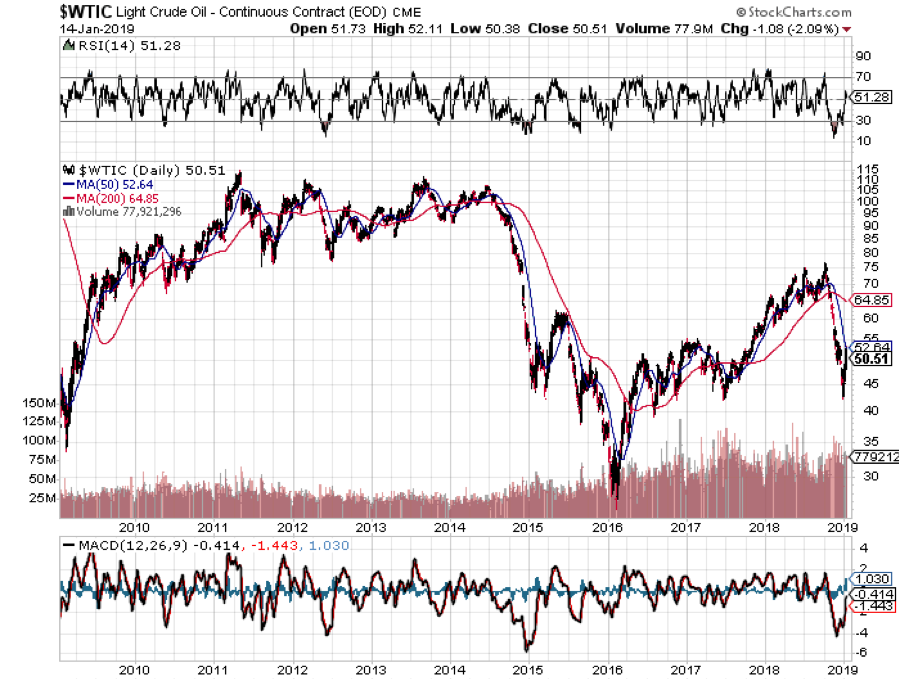 *Precious metals
Gold (GLD) initially rallies on the flight to safety bid that we have seen since September. However, if things get really bad, EVERYTHING gets sold, even the barbarous relic, as margin clerks are in the driver's seat. You sell what you can, not what you want to, as liquidity becomes paramount. This is what took the yellow metal down to $900 an ounce in 2009. Buy the DB Gold Short ETN (DGZ).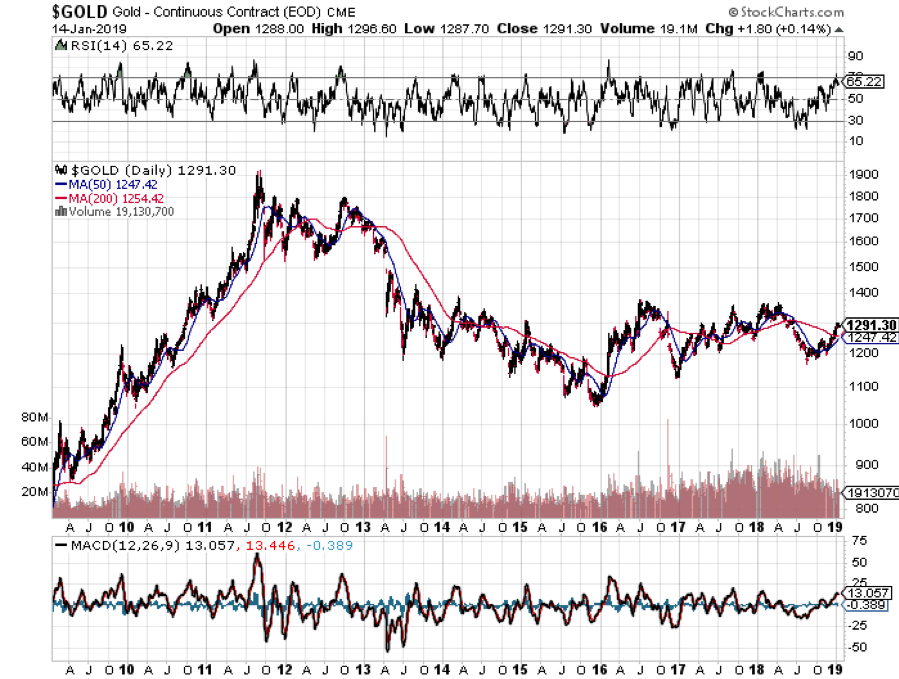 *Real Estate
Believe it or not, real estate doesn't do all that bad in a worst-case scenario. It is perhaps the safest asset class around if a new crisis financial unfolds. For a start, interest rates at zero would provide a huge cushion. The Dodd-Frank financial regulation bill successfully prevented lenders returning to even a fraction of the leverage they used in the run-up to the last recession. We are about to enter a major demographic tailwind in housing as the Millennial generation become the predominant home buyers. I've never seen a housing slump in the face of a structural shortage. And homebuilder stocks (ITB) have already been discounting the next recession for the past year. A lot is already baked in the price.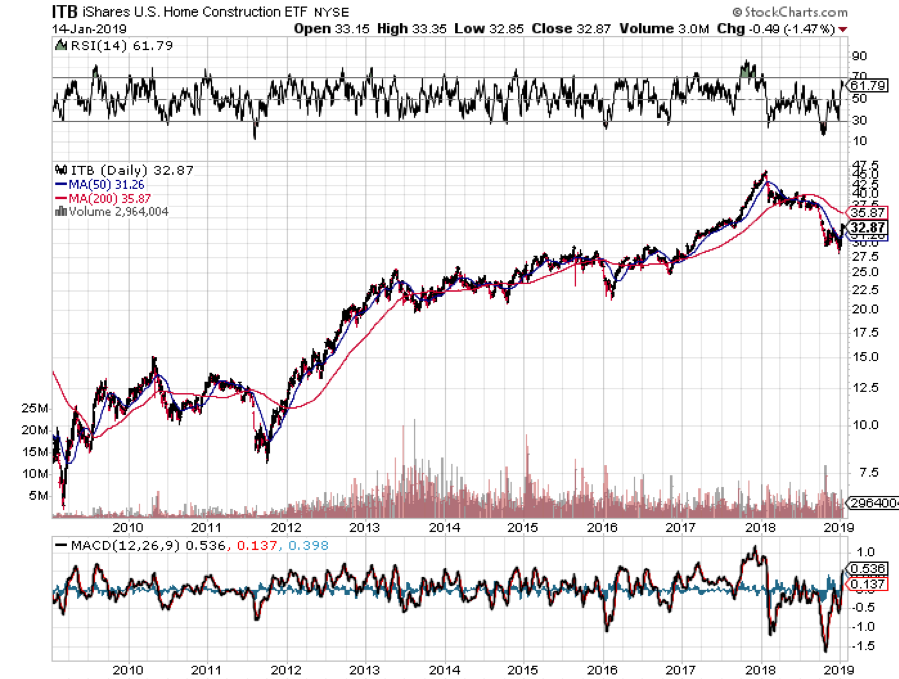 Conclusion
Of course, it is highly unlikely that any of the above happens. Think of it all as what Albert Einstein called a "thought experiment." But it is better to do the thinking now so you can do the trading later. There may not be time to do otherwise.
Be Careful, They Bite!
https://www.madhedgefundtrader.com/wp-content/uploads/2014/03/John-Thoms-Black-Swans-e1413901799656.jpg
337
400
Mad Hedge Fund Trader
https://madhedgefundtrader.com/wp-content/uploads/2019/05/cropped-mad-hedge-logo-transparent-192x192_f9578834168ba24df3eb53916a12c882.png
Mad Hedge Fund Trader
2019-01-15 08:06:04
2019-07-09 04:42:36
Here's the Worst-Case Scenario