It was another dreadful DAY for the banks. All bank shares are now down in 2019 with the sole exception of JP Morgan, which is up a modest 10% since January 1. Although their core business is good, the share price hasn't even bothered to mail it in.
So, I thought it would be time to take another look at what is disrupting the 200-year-old business model of this sector. And that would be Fintech, shorthand for Financial Technology.
To say that fintech was gobbling up the financial industry's lunch would be a vast understatement. But here's the problem. Fintech is taking over the world one transaction at a time in an industry that sees billions of transactions a year. The change is almost invisible. If someone were blowing up bank branches on a large scale this would be a far easier trend to see, but the net effect is the same.
The potential market is enormous. While the world's physical money totals $5 trillion, actual assets controlled by banks today total a staggering $90 trillion.
Why this is all happening now is due to a confluence of several independent technologies. The number of people on the Internet has soared from 1.8 billion in 2010 to 4 billion today, to 8 billion by 2024.
Smartphone usage is diffusing at a similar rate. The roll out of 5G wireless assures that all communications will occur seamlessly, quickly, including financial transactions. Blockchain is enabling encryption on an industrial scale.
This has enabled the rise of a number of online firms over just the last few years that are rapidly taking over a number of traditional banking functions.
So far, the greatest impact has been overseas. Many countries that lack banking infrastructure are leapfrogging straight to mobile. It makes a ton of sense. Poor countries lack the capital to build expensive branch networks to raise fund, and the expertise on how to invest the deposits once in hand.
Good Money (https://goodmoney.com ) is an example of the new online banks that have burst onto the scene. The company offers depositors a generous 1.8% interest rate on overnight funds. Legacy banks are still paying close to zero, even though the Fed has raised rates seven times in three years.
US banks charge an average of $400 in fees a year for a full-service account. Good Money charges nothing. 
You will never know where the money goes when you place it with Citibank (C), Bank of America (BAC) or Wells Fargo (WFC). At Good Money, you can specify that your funds be lent to a certain industry or even a specific company. While this means nothing to you or me, it is important issue to oriented Millennials.
Such efforts are called Crowdlending. It first took off in the US with startups like Prosper and Lending Club in the mid 2000s. We're not talking small potatoes here, or a market that might develop someday. In 2018, some 22,000 businesses extended $380 billion in such loans.
There are other big markets ripe for disruption. I had to pay a Filipino developer $500 for some work he did on my website. Wells Fargo wanted to charge me $50 and the wire transfer would have taken a week. An outfit called Payoneer, Israel-based, did it for $5 and it took 5 seconds.
Wire transfer fees are in fact a global industry worth billions of dollars a year that is there for the taking. The SWIFT international transfer network alone processes some 24 million transactions per day.
It may not surprise many of you that China already has a huge lead in this area. It's logical since their established banking system is primitive at best. China has three times more mobile phones than the US, five times more Internet customers, sees 10 times more eat-out orders, and 50 times more mobile transactions. In a future where data is currency, this is huge.
Ant Financial, an affiliate of Alibaba (BABA), is in the forefront, facilitating an eye-popping $8 trillion worth of transactions in 2017. Using artificial intelligence to scour public records for past borrowing, income, education, web surfing preferences, and even political leanings, smart finance can use artificial intelligence to gin up a quickie FICO score and generate a new $200 micro loan in as little as eight seconds.
Bank of America eat your heart out.
What gives the Chinese such an advantage here is their huge market, with some 800 million online participants. The money Ant Financial makes isn't important now. It's the digitized data they're collecting and the way it can be manipulated with artificial intelligence. That gives them immense market power. Remember, in the new world, data is the new currency and the Chinese are creating more than we ever will.
The problem with early, under-the-radar but broad-ranging trends, it can be tough to flesh out pure investment plays. Listed liquid tradable stocks are few and far between. You can simply go out and buy Square (SQ) and PayPal (PYPL) and you'd be half the way there in getting some good exposure.
Here's the problem with that plan. PayPal has tripled in the last two years, while Square has gone ballistic with a 2,000% gain. I expect further appreciation from here, but those ships have already sailed.
A better way to participate might be the Global X Fintech Thematic ETF (FINX), granted you have all the usual problems with specialized ETFs here such as liquidity, high management fees, and tracking error. But you do get exposure to a number of companies that are either domiciled abroad or are not yet publicly listed.
The five largest holdings of (FINX) include Square (SQ), Wirecard AG (WCAGY), Temenos Group AG, Fiserve Inc (FISV), and Intuit (INTU).
You could also simply buy Alibaba. However, as long as America's trade war with China continues, all Chinese stocks will perform poorly. Given the stubbornness of both sides, the earliest that can happen is January, 2021.
To learn more about (FINX), please go to the manager's website by clicking here.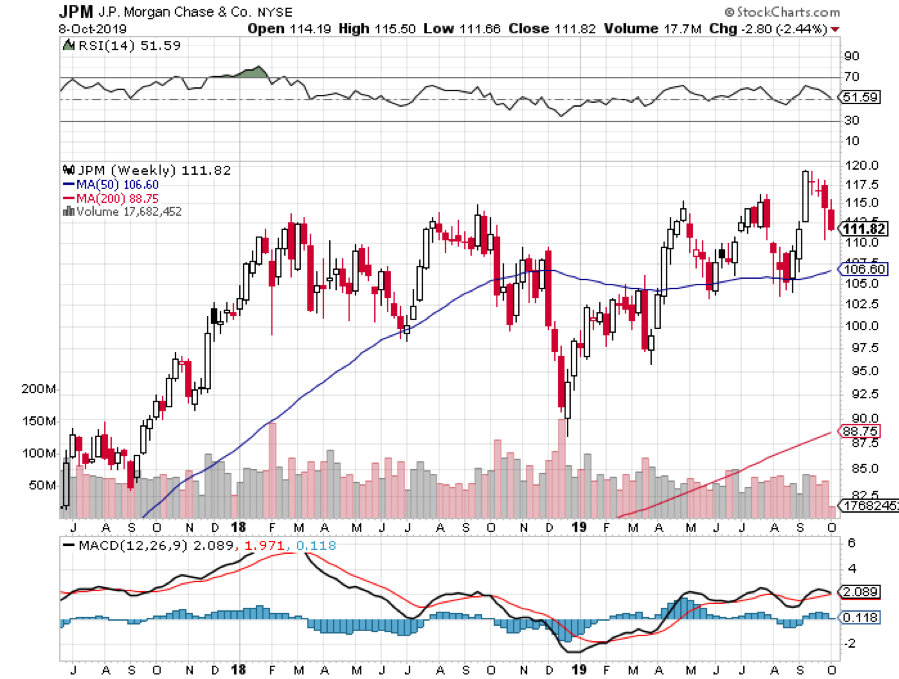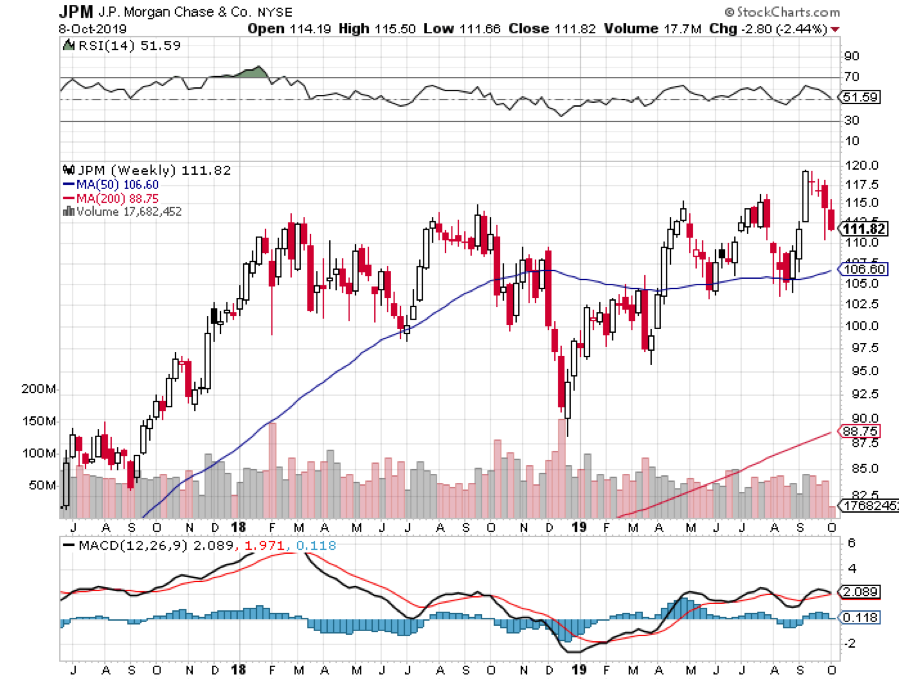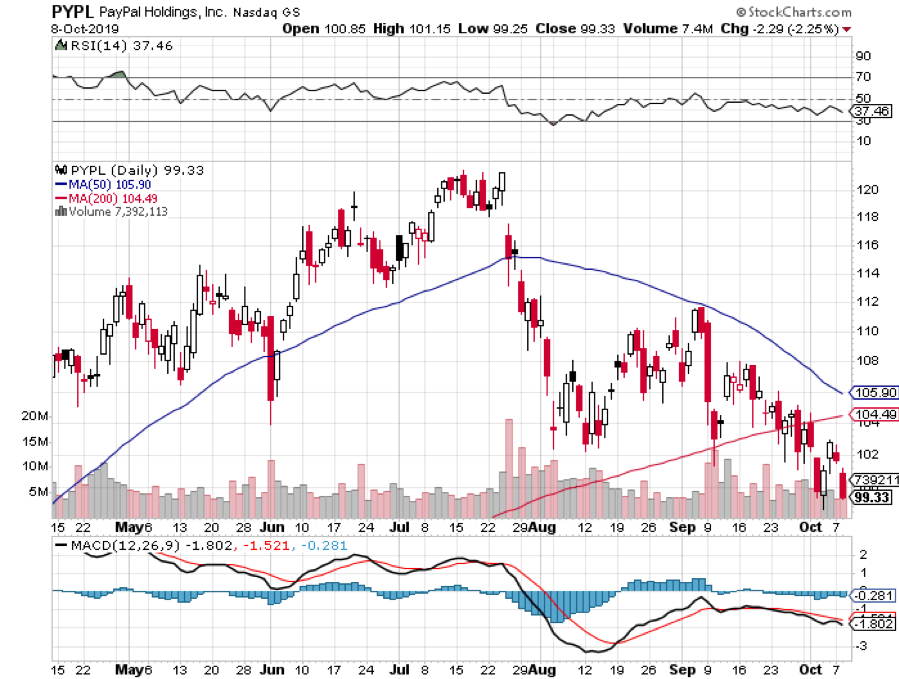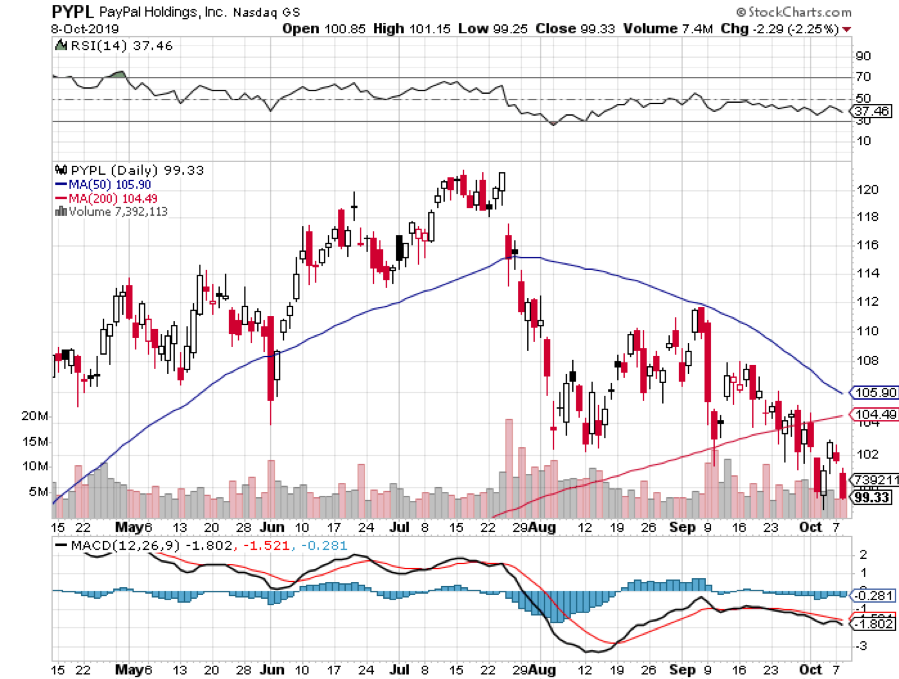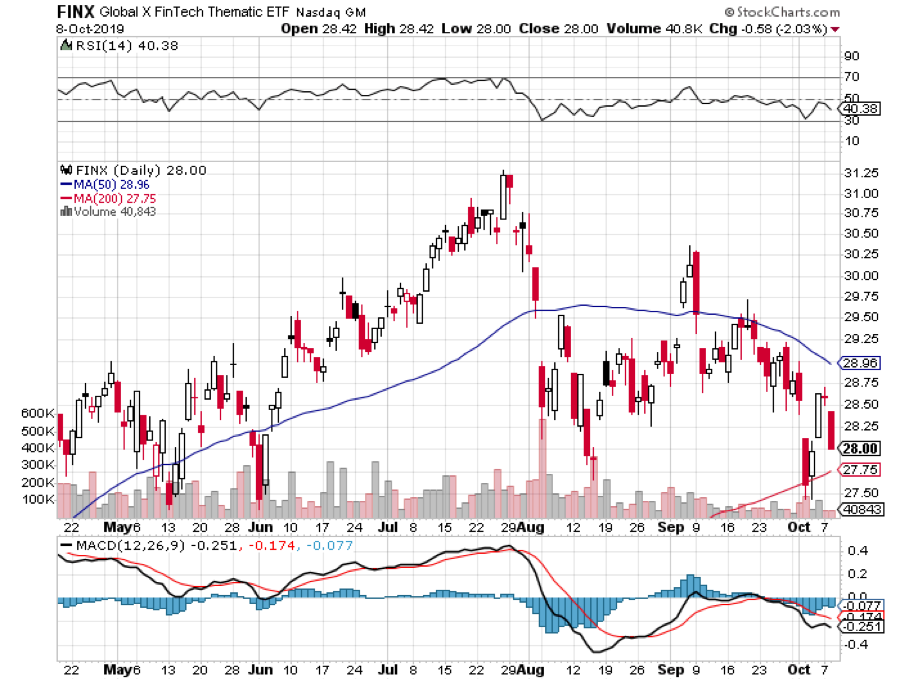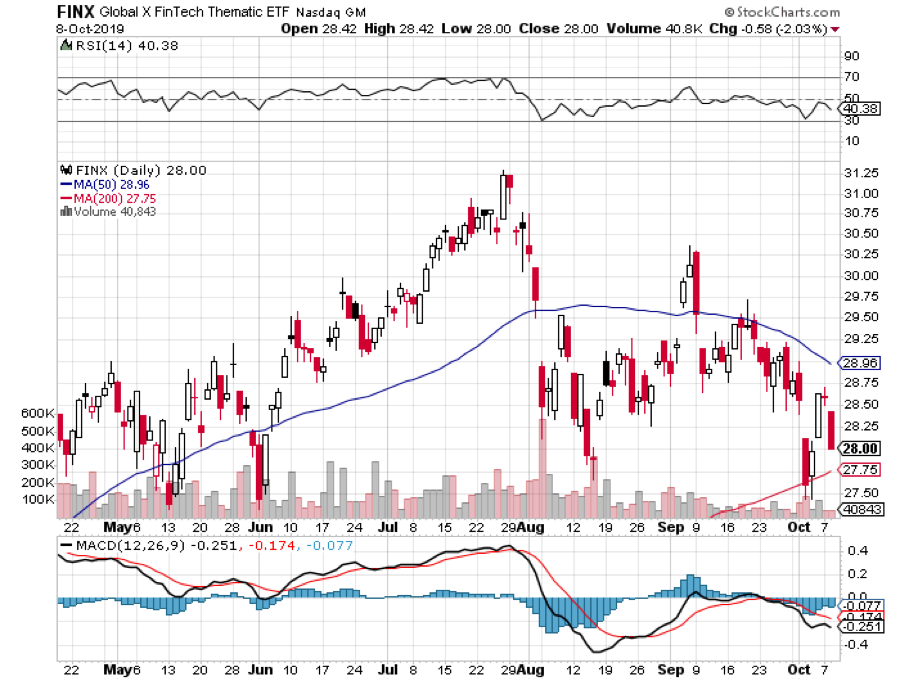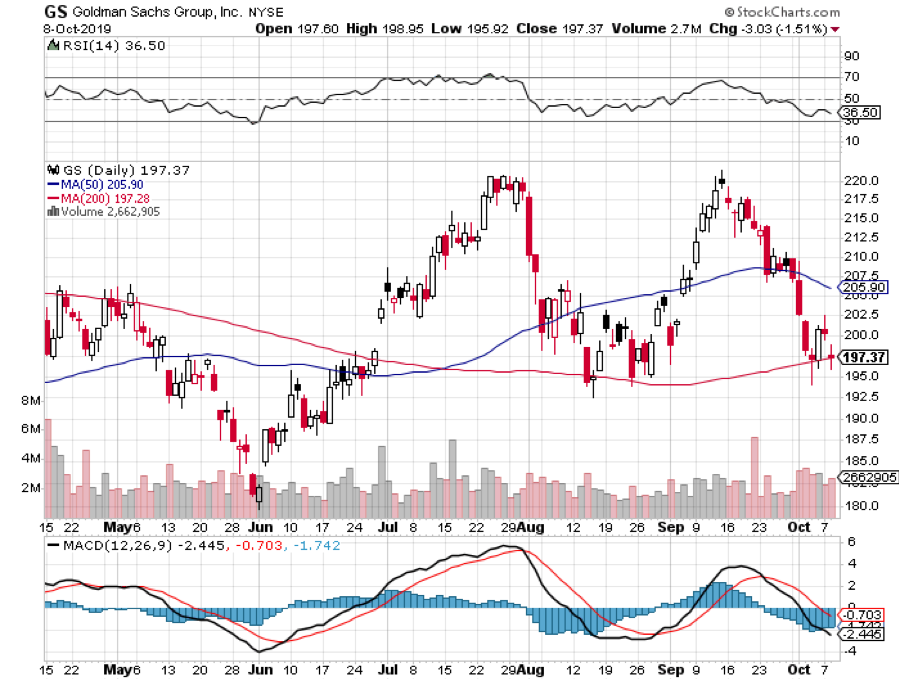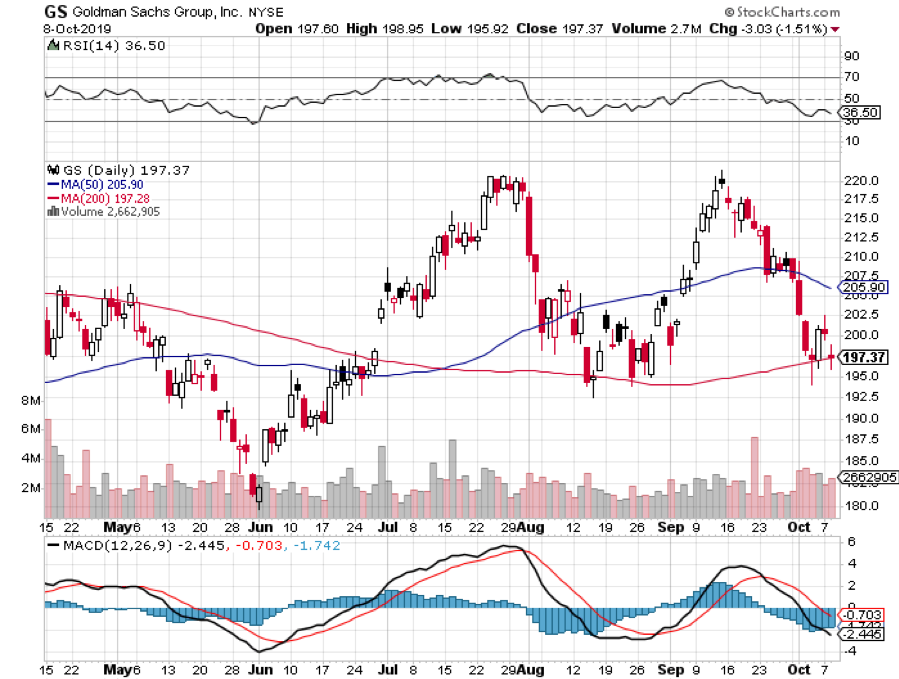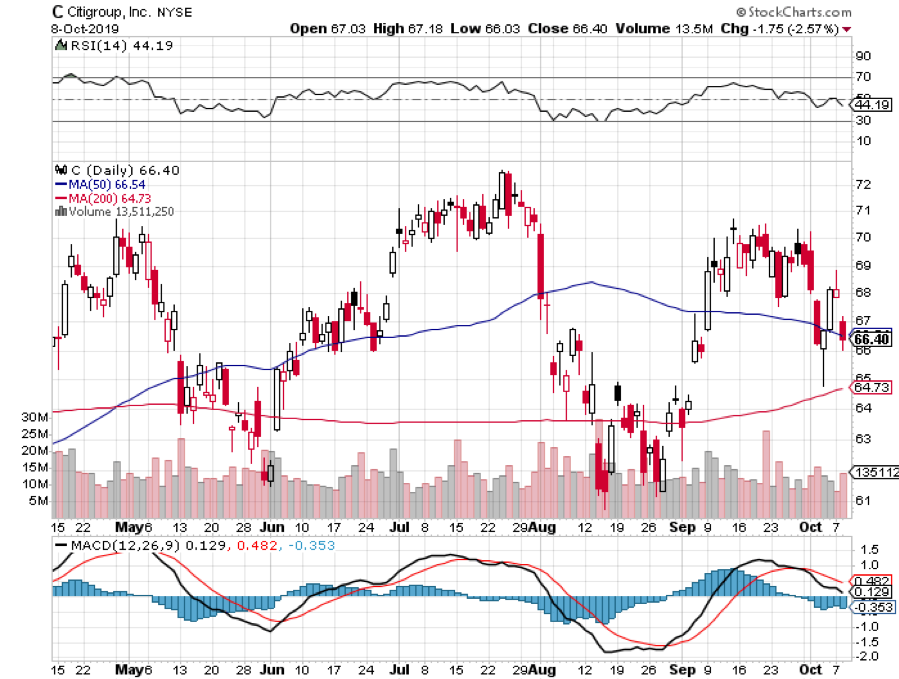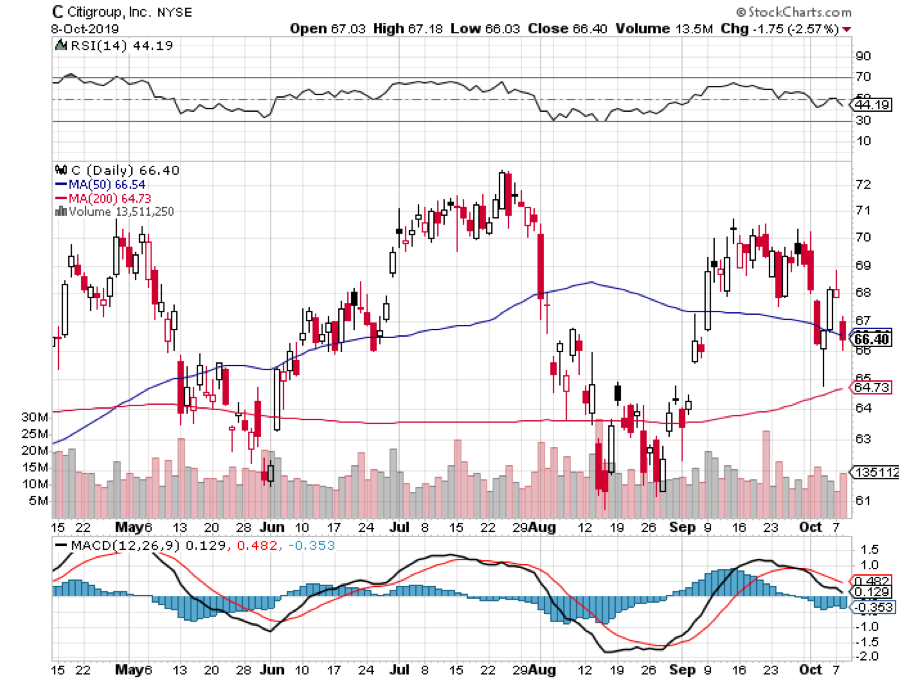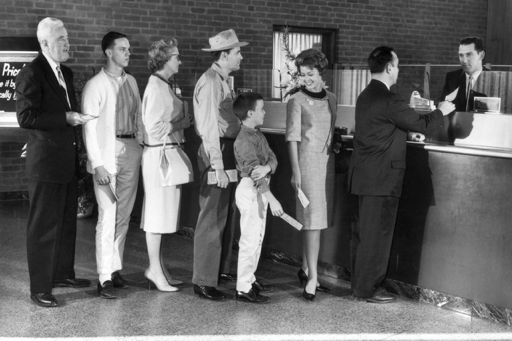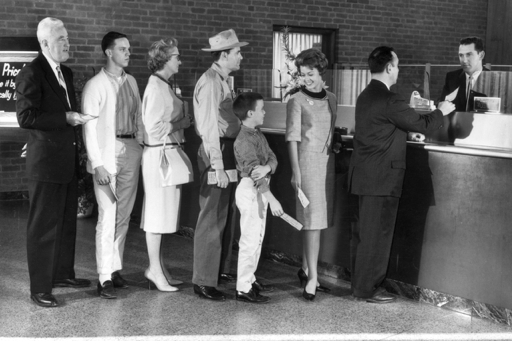 Days Gone By
https://madhedgefundtrader.com/wp-content/uploads/2019/05/cropped-mad-hedge-logo-transparent-192x192_f9578834168ba24df3eb53916a12c882.png
0
0
Mad Hedge Fund Trader
https://madhedgefundtrader.com/wp-content/uploads/2019/05/cropped-mad-hedge-logo-transparent-192x192_f9578834168ba24df3eb53916a12c882.png
Mad Hedge Fund Trader
2019-10-09 02:02:18
2019-12-09 13:03:40
How Fintech is Eating the Banks' Lunch