Several experts and even agents lament that baseball's free agency is broken and in need of an urgent overhaul.
I would argue that baseball is merely rejigging the inefficiencies of a system from a previous broken era – a reversion back to the mean.
Technology has forced teams to evolve to survive and baseball players are divided into winners and losers with most the latter.
The digitization of baseball has given the best free agents epic paydays while feeding scraps to the rest.
Baseball is a business – they are like any firm with annual revenues, expenses, operating costs, and short-term financial goals.
This trend has picked up pace with the recent infusion of Wall Street knowledge into front offices indicating a sea of change in how management views its costs and revenues.
Expensive decisions in baseball and most any professional sport boil down to the contract length and salary of whom they employ including the groundskeeper and these decisions are made from data.   
The book Moneyball by Michael Lewis was the first domino to drop and the financial side of baseball is still feeling the after-effects.
The publication became a must-read for anyone associated with professional sports and baseball with its contrarian statistic theories which promote searching a database to take advantage of unique peculiarities.
Pro sports have never looked back with many other sports taking Michael Lewis's lead and cross-pollinating his theories into hockey, soccer, and most other industries.
Baseball's free agency has gone through the meat grinder.
Why?
Big Data.
Superstars such as Manny Machado and Bryce Harper are the best young talents rewarded with a yearly salary of $30 to 40 million per year.
Machado was able to score a 10-year, $300 million-dollar contract with a 5-year opt out clause with the San Diego Padres, and Bryce Harper was able to land a $330 million, 13-year contract which averages over $25 million per year with the Philadelphia Phillies.
Remember that baseball contracts, unlike football contracts, are 100% guaranteed whether a player breaks a leg or not, they just need to show up to the games.
If baseball needed an encore, LA Angels capped off the shopping spree by signing baseball prodigy Mike Trout, giving him the most lucrative contract in sporting history, a 12-year, $430 million contract.
It's no shock that the recipients are around 26-year-old because data proves this is the optimum time to make a big splash and flash the cash.
Older players aren't so lucky.
The mid-market free agent environment has cratered, a stark difference from the Machado, Harper, and Trout market.
The hoard of data has concluded that aging 30-something baseball players post performances that deteriorate in an accelerating manner therefore are high-risk financial commitments.
Multi-year contracts are a dying breed for players who are over 30.
Veterans who were once easily commanding multi-year contracts, on the back of a famous household name, in the vicinity of $5-10 million no longer possess this type of earning power.
Aging pros in their early and mid-30s have been deemed expendable and replaced by cheaper and younger talent who teams can financially control yet produce similar stats to the aging veterans.
This development originated from teams attempting to mitigate mistakes in giving big contracts to veterans who stop producing as they got older.
Being on the hook for years of dead money has been pain points for MLB owners.
In 2019, MLB teams have never been more profitable stemming from the overall league delivering record profits from licensing advertisement, television contracts, and attendance gates.
Let me remind readers that baseball earned over $10 billion in total revenue in 2018 translating into a rise of 377% since 1992.
The teams certainly have the capacity to pay veterans more, but data suggests that only ponying up for the best and filling out the rest with younger, inexperienced players is the most prudent way to putting together a team.
The average paycheck in 2018 was around $4.1 million, down $1,436 from the 2017 season hinting that data-based decisions are filtering down to the bottom line.
Adam Jones's case who had years of success with the Baltimore Orioles as an outfielder is a sign of the times.
He grappled with an off-season attracting no offers until the last moment when the Arizona Diamondbacks offered him a 1-year, $3 million contract.
Jones admitted that he was ready to be sat at home on the couch watching his fellow ballplayers on tv if he hadn't received the last second offer.
Jones is 33, a death sentence in the world of baseball statistics.
Data suggests that his performance will stagnate and become worse as he ages.
One-year contracts are the best he can expect moving forward.
As negotiations approach for the next collective bargaining agreement, veterans and owners are digging their heels in threatening a player strike.
But what these aging veterans don't understand is that this is just the beginning of technology permanently reshaping how sports are managed and how players are valued.
The top 1% of premium talent will continue to accumulate rich premiums to those of mediocre standard.
A massive hollowing out of the baseball middle class will continue to purge the ranks of veterans and give chances to cheap, young upcomers.
The youth have shown to replicate similar statistics of the mediocre veterans but for a fraction of the cost.
Many accuse teams of being anti-competitive, and teams in the league benefit from being a closed off nature spurning relegation and promotion.
Another contentious issue is the pressure to digitize the game because information suggests that baseball is not attracting new or young fans.
The average age of baseball fans is over 50 and creeping older every year.
I blame the slow pace of the game. 
Examples are rife with pitchers being able to step off the mound multiple times before pitches, only to face one batter before being subbed out again, forcing viewers to wait for another 5 to 7 minutes before they can watch another pitch.
Content providers must be aware of viewers' shorter attention spans and adjust content models accordingly.
The league wants to implement a pitch clock, quickening the pace of the game, but the measure was rejected by the players in 2017 and 2018.
Players are resistant to new technology in the game, because of the fear it will reduce their value even more.
Umpiring is a pain point with the status quo unable to offer competent judgments on balls and strikes.
Technology offers an in-game on-demand analysis of the ball placement and some umpires are underperforming to the extent they are perverting the course of the game and the result of it.
It's gotten so bad that some fans suggest the sport is rigged by umpires who attempt to uphold the rules of the game.
Eventually, sports will eliminate referees and only elite players will be able to play into their 30s.
Baseball will look vastly different as a future product, and my guess is that players above 30 will go extinct in 10 years.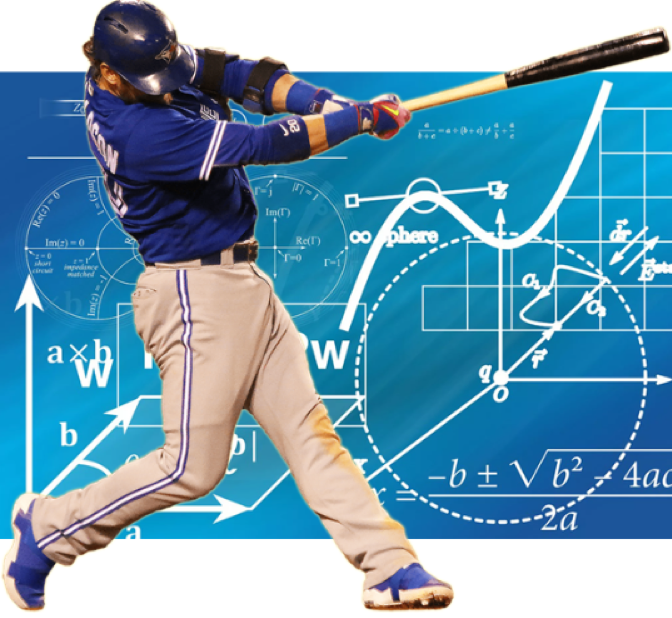 BATTING AGAINST THE ALGOS
https://www.madhedgefundtrader.com/wp-content/uploads/2019/04/baseball.png
618
672
Mad Hedge Fund Trader
https://madhedgefundtrader.com/wp-content/uploads/2019/05/cropped-mad-hedge-logo-transparent-192x192_f9578834168ba24df3eb53916a12c882.png
Mad Hedge Fund Trader
2019-04-22 08:05:43
2019-07-10 21:49:31
How Tech is Changing the Economics of Baseball