Lordstown Motors Inc. (RIDE), an EV startup that recently went public, lacks the money to build a debut pickup truck and might go out of business if funding dries up in the next 12 months.
That's what you get if you go for the "cheap" tech that offers some pipedream of fantasy managed by charlatans.
The company believes that its current level of cash and cash equivalents are not sufficient to complete the development of its electric vehicles and launch the Endurance pickup.
Investors should have seen this coming from a million miles away.
Lordstown went public through a SPAC and numerous have gone through upheaval as analysts critique their business practices.
Some, like Nikola Corp. (NKLA) and Velodyne Lidar Inc. (VLDR), have had their founders ousted.
Lordstown now has balance sheet problems.
In the filing, Lordstown said it has approximately $587 million in cash and an accumulated deficit of $259.7 million as of March 31, after reporting a first-quarter net loss of $125.2 million.
Going public gifted RIDE $675 million, but the company has burned through that quickly.
Let's run down the list of red flags I have seen pop up at this supposed EV producer.
The company has no revenue and no sellable product, and they have most likely misled investors on both its demand and production capabilities.
The company has consistently pointed to its book of 100,000 pre-orders as proof of insatiable demand for its proposed EV truck.
Lordstown recently announced a 14,000-truck deal from E Squared Energy, supposedly representing $735 million in sales.
But E Squared is based out of a small residential apartment in Texas that doesn't operate a vehicle fleet.
Another 1,000-truck, $52.5 million order comes from a 2-person startup that operates out of a Regus virtual office with a mailing address at a UPS Store.
Lordstown has thrived off the notion that the faster the pre-orders arrive, the greater investors' confidence would be in the company and the faster funds would flow in and subsequently lift shares for long enough that management can cash out.
What management has failed to tell us is that these pre-orders are non-binding letters of intent, require $0 as a reservation payment, do not require an actual purchase.
Do I have other gripes about the company?
Yes.
Despite claims that battery packs would be manufactured in-house, the product is definitely not.
Former employees revealed that the company has completed none of its needed testing or validation, including cold-weather testing, durability testing, and Federal Motor Vehicle Safety Standards (FMVSS) testing required by the NHTSA.
Lordstown only went public in October 2020, but in that brief time, executives and directors have unloaded around $28 million in stock.
It seems awfully plausible that management is unloading stock because they think the company will ultimately fail and the stock will go to 0.
The pre-orders representing over $5 billion in future revenue couldn't be further from the truth.
So basically this is an EV company out of the mold of Nikola that has no product but tout some marketing gimmicks as empirical evidence that should nudge investors to believe they are on the brink of full-out mass production.
It's possible no company has ever done just on the basis of hyping up their non-binding, zero dollars down pre-orders and RIDE is still living off of these fumes.
Ultimately, the company isn't even close to producing a car and any capital thrown at it is dead money that will disappear into a black hole.
It's plausible that this is a sign of froth when marginal tech firms like RIDE can pull off their act for this long.
It almost makes sense as the market-altering retail army funnels capital to spin into meme trades and make a mockery of the real traders who try to treat this seriously let alone value investors.
I doubt that Reddit's retail army will save RIDE since the word is out of their business practices.  
It's not too far-flung to consider that the same mysticism brought to the EV industry by Elon Musk is being deployed nefariously to excite the incremental investor that RIDE is about to strike it rich with the "next Tesla."
The truth is that there is only one Tesla and there will be only one Tesla because they thread the needle through the hole popularizing the EV when there was no competition.
And now the conglomerates have closed that gap and are chasing after Tesla, meaning it's impossible that there could even be another Tesla in 2021.
And by competition, I first mean GM, then the tier after that of Toyota, Ford, and European players who allowed Tesla to take the lead.
I would say that any reader mustn't believe that charlatans masquerading as the "next Elon Musk" could be just as good as the real thing.
Take these words with a grain of salt.
Capital should not be considered in any of these unless there's a real product and proof of product success.
And I am not even talking about accelerated earnings reports yet, or consistent outperformance, this is way off of that.
There are some instances where a premium is paid for potential, especially if it will shift the paradigm in the industry, but if it smells like a rat, the rat should prove he isn't a rat and not vice-versa.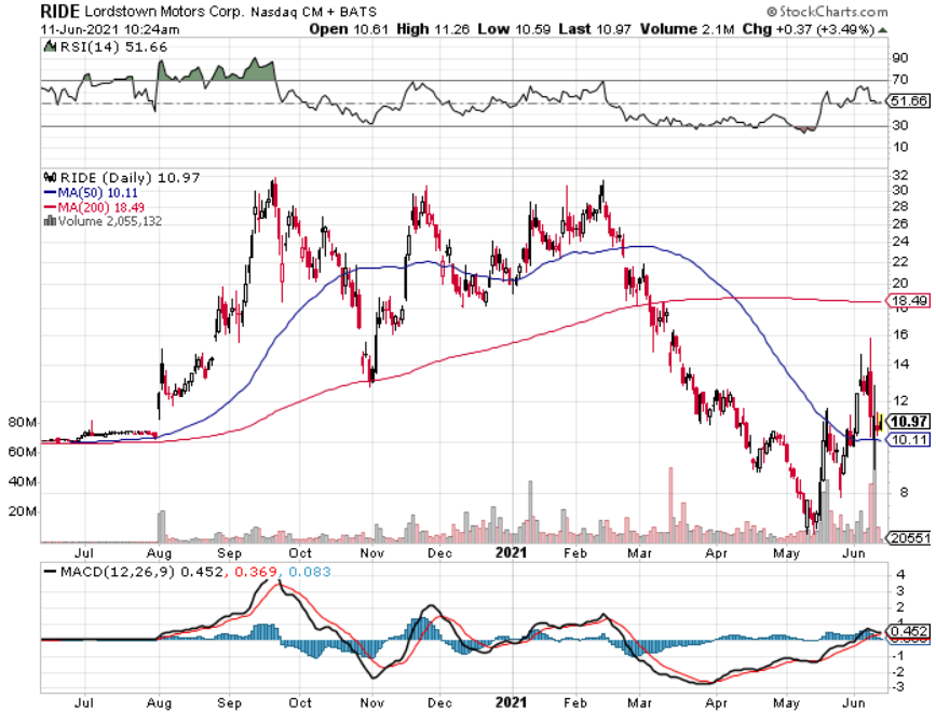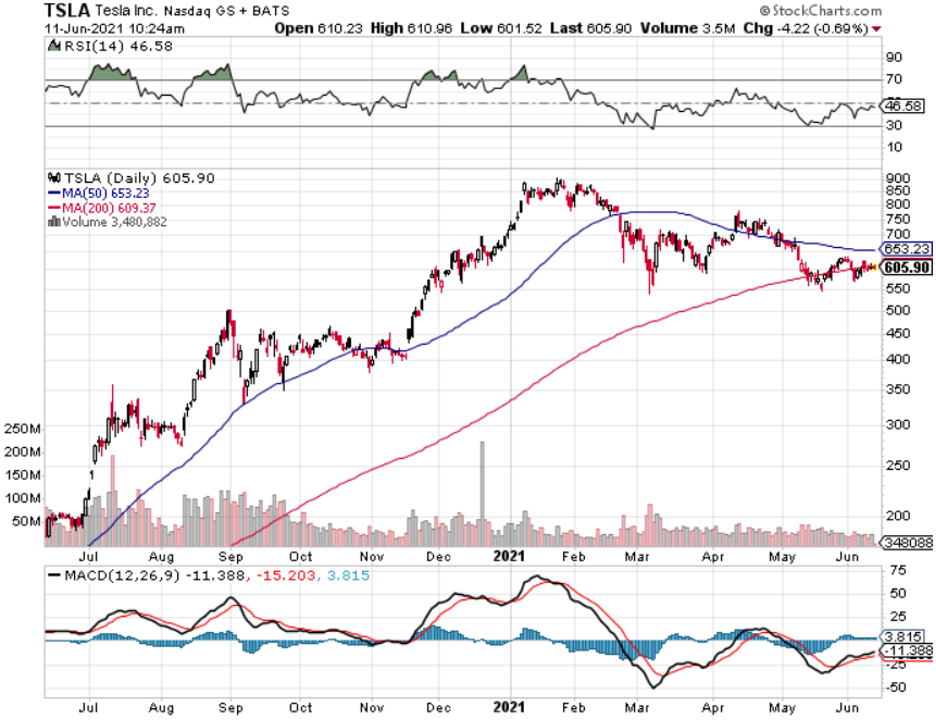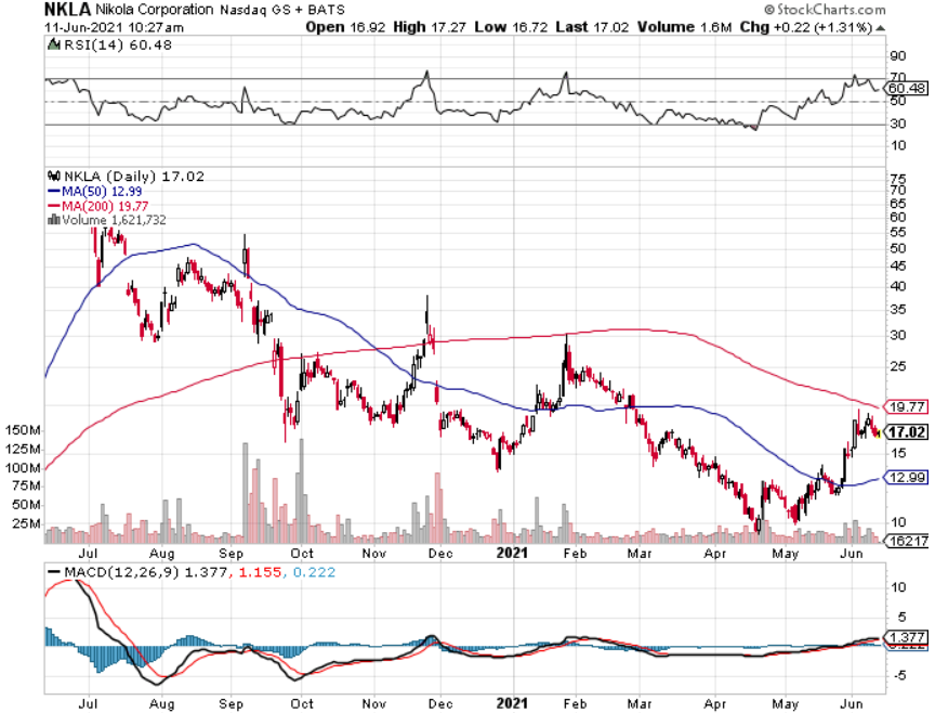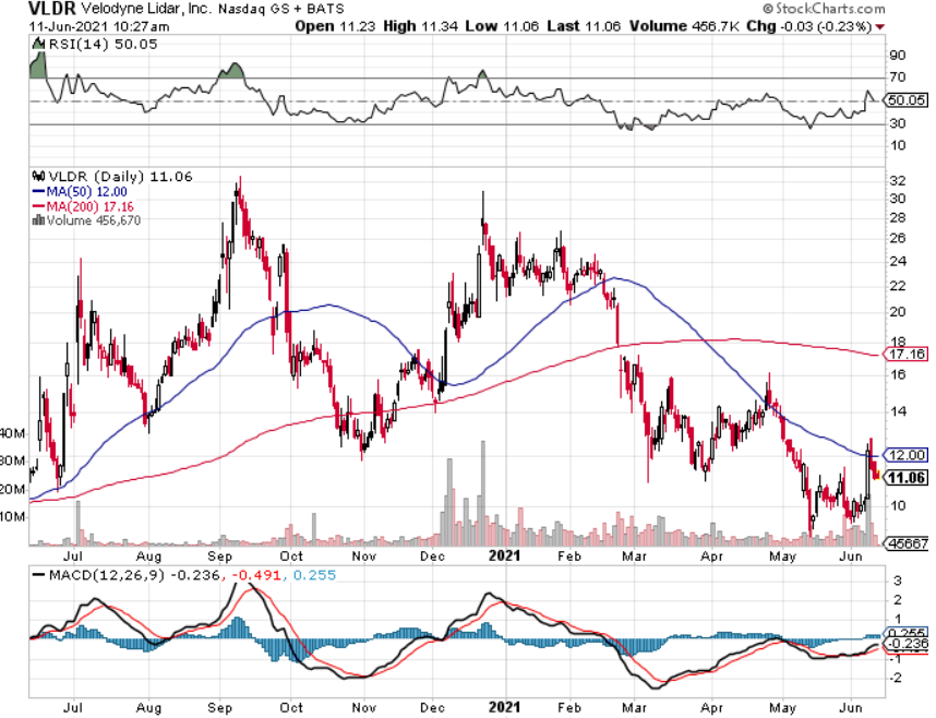 https://madhedgefundtrader.com/wp-content/uploads/2019/05/cropped-mad-hedge-logo-transparent-192x192_f9578834168ba24df3eb53916a12c882.png
0
0
Mad Hedge Fund Trader
https://madhedgefundtrader.com/wp-content/uploads/2019/05/cropped-mad-hedge-logo-transparent-192x192_f9578834168ba24df3eb53916a12c882.png
Mad Hedge Fund Trader
2021-06-11 13:02:12
2021-06-17 17:49:19
Don't Fall Into the Lordstown Trap