Global Market Comments
November 13, 2009
GLOBAL RISK CONTROL ALERT!
Featured Trades: (SPX), (RWR), (FRI), (VNQ),
(COMMERCIAL REAL ESTATE)
1) If I've told you once, I've told you a thousand times, stay out of those crummy neighborhoods, where the street corners are crowded with high priced stocks of dubious moral character wearing stiletto heels, fishnet stockings, miniskirts, and shoulder handbags. Sure, I know you young traders have needs, think with your hormones, and believe you can live forever. But if you absolutely have to go slumming, at least use some cheap protection. I noticed today that the January 1030 S&P 500 puts were selling at a bargain $19 today. That means for a mere $950 you can buy some decent downside protection for a $55,000 portfolio that takes you all the way out to January 15, 2010. That is bang on the support level that held in the last sell off. If you double top here on the charts and go down for a retest, you double you money. If yearend profit taking causes us to sell off going into the holidays, and we break that support, you make more. If the market melts down the day after we flip the calendar page to 2010, a distinct possibility, then you hit a home run. If the lemmings keep driving this market up every day for two more months, then you lose $900, or 1.72% of your portfolio, pennies, really, against the huge returns you have booked so far this year. It's a win, win, win, lose pennies trade. I know that the pros that have done for a long time put these trades on without even thinking about it. It's all about risk control. Since I am a cheapskate, I only like strapping on trades that have a risk/reward ratio overwhelmingly in my favor, and with the volatility index today a bargain 23%, this fits the bill nicely. Buy your storm insurance when the sun is shining.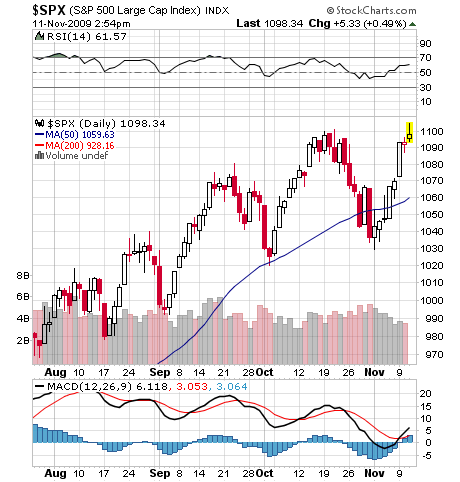 ?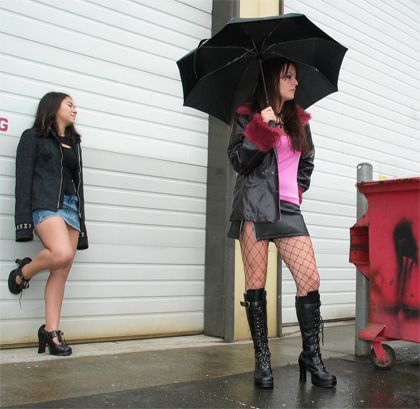 2) The commercial real estate industry is going to need $500-$700 billion to recapitalize, according to William Mack, CEO of Mack-Cali realty, a major REIT investor. Domestic investors don't have this amount of cash to allocate to this sector, and US tax policies are preventing foreign capital from filling the void. This means that it is going to take up to a decade for the sector digest the current massive inventory glut. Values are down 25%-75% from the top, with undeveloped land, hotels, and retailers hardest hit. Multifamily residential (apartment buildings) has been the least affected. The government is giving the banks a free pass for now, letting them 'amend, extend, and pretend', and carrying properties on their books at unrealistically high values, until they can write off losses slowly over the next dozen quarters.?? Real recovery won't come until you see healthy job growth, which looks way beyond the horizon. Real estate mogul Sam Zell sees, commercial least rates stabilizing at 30% below 2007 levels, who could be a wildly unrealistic owner talking his own book. Another major player in the sector, Richard Lefrack, president of the Lefrack Organization, thinks as many as 1,000 regional banks could be dragged down by the industry's troubles. One of the great puzzlements for me is how well the listed REITS have performed, with the iShares Real Estate ETF (IYR) up a staggering 130% from the March lows.?? Maybe there's a great short opportunity here next year. Take a look at the Vanguard REIT Vipers (VNQ), the SPDR Dow Jones Wilshire REIT (RWR), and the First Trust S&P REIT (FRI).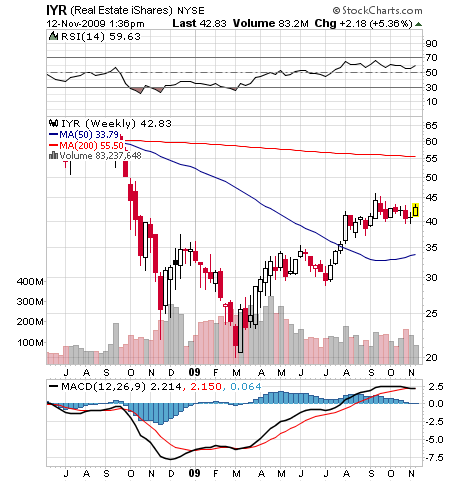 3) Walking around San Francisco's financial district the other day, I couldn't help but notice the colorful, but huge 'for lease' and 'space available' signs wrapped around entire buildings. The San Francisco Chronicle produced some current market figures for the wasteland that is now the commercial real estate market. Rents have crashed 24% in a year, with Class 'A' office space plunging from $50.92 to $38.80 a square foot, the biggest drop since the dot com bust in 2001. Tenants are downsizing, consolidating, or disappearing altogether.?? The West coast financial center has been particularly hard hit by the consolidation of the financial industry, which has seen some major tenants, like Washington Mutual, disappear all together. Macy's and Charles Schwab are vacating a combined 500,000 square feet this year, with more than half of all Bay Area companies expected to shed staff in the next six months. Purchases of office building have ground to a complete halt because of the absence of financing. Not helping are the city's notoriously high operating costs, labor rules that would make Bolsheviks blush, and a tax rate that is about to jump from 8.75% to 9.75% to help bail out the state. It's a lot to pay for a great view. Will the last one leaving please turn out the lights?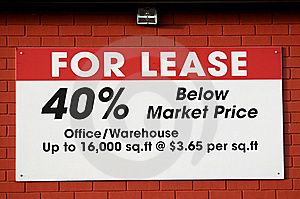 QUOTE OF THE DAY
'Stocks have reached a permanently high plateau,' said Irving Fisher in 1929, one of the founders of the science of economometrics. Fisher lost a $10 million personal fortune in the 96% collapse in the market that ensued.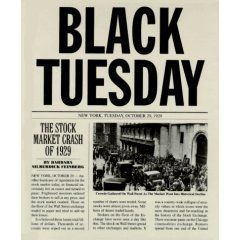 https://madhedgefundtrader.com/wp-content/uploads/2019/05/cropped-mad-hedge-logo-transparent-192x192_f9578834168ba24df3eb53916a12c882.png
0
0
DougD
https://madhedgefundtrader.com/wp-content/uploads/2019/05/cropped-mad-hedge-logo-transparent-192x192_f9578834168ba24df3eb53916a12c882.png
DougD
2009-11-13 16:07:44
2009-11-13 16:07:44
November 13, 2009