The November nonfarm payroll came in at 120,000, better than the consensus. The unemployment rate plunged an eye popping 0.5% to 8.6%, the lowest level in 32 months and one of the sharpest contractions on record.
Some 140,000 private jobs were added, bringing the 32 month total to an even 3 million, an impressive feat given the arthritic pace of the growth in the US economy. Governments lost 20,000 jobs, a continuation of what I will believe will be a decade long trend of a shrinking public sector at the federal, state, and municipal levels.
Hiring by retailers was up 50,000, clearly gearing up for the Christmas season. Professional and business services gained 33,000 jobs, leisure and hospitality 23,000, and health care 17,000. As usual, construction led the losers, dropping 12,000 jobs.
There are now 13.3 million unemployed, down an amazing 594,000 from the previous month, with 5.7 million jobless for 6 months or longer. The numbers were boosted by a 300,000 drop in the job force as many simply gave up looking for work, thus artificially skewing the headline unemployment rate to the downside. The broader U-6 number shrank from 16.2 million to 15.6 million, putting the true unemployment rate at 10.1%.
The real news was hidden behind the headlines. The shocker here is that September and October were revised up for a total of 72,000, providing further proof that the September stock market swoon was discounting a double dip recession that was never there. Such is the value of tracking the raw economic data and ignoring the blabbering talking heads on TV who appear to sift all news through a political filter. It seems that when the job figures are bad, they believe them, and when they are good, they are rigged.
For some real insight on the long term trends driving the global economy, take a look at the chart below showing ?Percent Job Losses in Post WWII Recessions?.? It demonstrates that the current employment recovery is lagging past ones by about 5%. That works out to 7.5 million jobs. These were the jobs that were exported to China over the past decade and are never coming back, no matter how many promises are made by our political and business leaders.
The bottom line here is that you should expect our unemployment to remain structurally high for at least another decade, as it did in Germany during the eighties and nineties. After that, we will flip from a surplus to a shortage of workers as more favorable demographic trends finally start to kick in. So work those assumptions into your long term forecasting models.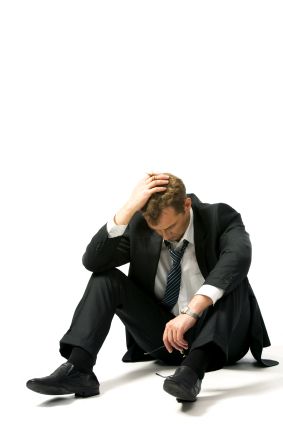 https://madhedgefundtrader.com/wp-content/uploads/2019/05/cropped-mad-hedge-logo-transparent-192x192_f9578834168ba24df3eb53916a12c882.png
0
0
DougD
https://madhedgefundtrader.com/wp-content/uploads/2019/05/cropped-mad-hedge-logo-transparent-192x192_f9578834168ba24df3eb53916a12c882.png
DougD
2011-12-04 21:03:48
2011-12-04 21:03:48
November Unemployment Plunges to 8.6%