Below please find subscribers' Q&A for the Mad Hedge Fund Trader October 2 Global Strategy Webinar broadcast from Silicon Valley, CA with my guest and co-host Bill Davis of the Mad Day Trader. Keep those questions coming!
Q: Would you do the S&P 500 (SPY) bull call spread if you didn't have time to enter the short leg yesterday?
A: I would, because once again, once the Volatility Index (VIX) gets over $20, picking these call spreads is like shooting fish in a barrel. I think the long position I put on the (SPY) this morning is so far in the money that you will be sufficiently safe on a 12-day and really a 2-week view. There is just too much cash on the sidelines and interest rates are too low to see a major December 2018 type crash from here.
Q: I could not come out of the United States Oil Fund (USO) short position—should I keep it to expiration?
A: Yes, at this point we're so close to expiration and so far in the money that you'd need a 30% move in oil to lose money on this. So, run it into expiration and avoid the execution costs.
Q: How do you see TD Ameritrade (AMTD) short term?
A: Well, it was down approximately 25% yesterday, so I would buy some cheap calls and go way out of the money so as not to risk much capital—on the assumption that maybe next week into the China trade talks, we get some kind of rally in the market and see a dramatic rise. 25% does seem extreme for a one-day move just because one broker was cutting his commissions to zero. By the way, I have been predicting that rates would go to zero for something like 30 years; that's one of the reasons I got out of the business in 1989.
Q: Would you consider buying Roku (ROKU) at the present level?
A: Down 1/3 from the top is very tempting; however, I'm not in a rush to buy anything here that doesn't have a large hedge on it. What you might consider doing on Roku is something like a $60-$70 or $70-$80 long-dated call spread. That is hedged, and it's also lower risk. Sure, it won't make as much money as an outright call option but at least you won't be catching a falling knife.
Q: Will we see a yearend rally in the stocks?
A: Probably, yes. I think this quarter will clear out all the nervous money for the short term, and once we find a true bottom, we might find a 5-10% rally by yearend—and I'm going to try to be positioned to catch just that.
Q: At which price level do you go 100% long position?
A: If we somehow get to last December lows, that's where you add the 100% long position. And there is a chance, while unlikely, that we get down to about 22,000 in the Dow Average (INDU), and that's where you bet the ranch. Coming down from 29,000 to 22,000, you're essentially discounting an entire recession with that kind of pullback. But we're going to try to trade this thing shorter term; the market has so far been rewarding us to do so.
Q: The United States Treasury Bond Fund (TLT) looks like it's about to break out. How do you see buying for the November $145 calls targeting $148?
A: We are actually somewhat in the middle of the range for the (TLT), so it's a bit late to chase. We did play from the long side from the high $130s and took a quick profit on that, but now is a little bit late to play on the long side. We go for the low-risk, high-return trades, and $145 is a bit of a high-risk trade at this point. I would look to sell the next spike in the (TLT) rather than buy the middle where we are now.
Q: Will Boeing (BA) get recertified this year?
A: Probably, yes—now that we have an actual pilot as the head of the FAA—and that will be a great play. But if the entire economy is falling into a recession, nothing is a good play and you want to go into cash if you can't do shorts. That would give us a chance to buy Boeing back closer to the $320 level, which was the great entry point in August.
Q: Do you expect General Motors (GM) shares to bounce if they settle with the union on their strike?
A: Maybe for a day or two, but that's it. The whole car industry is in recession already. The union picked the worst time to strike because GM has a very high 45-day inventory of unsold cars which they would love to get rid of.
Q: What are the chances of a deal with China (FXI)?
A: Zero. How hard do the Chinese really want to work to get Trump reelected? My guess is not at all. We may get the announcement of a fake deal that resumes Chinese agricultural purchases, but no actual substance on intellectual property theft or changing any Chinese laws.
Q: Will they impeach Trump?
A: Impeach yes, convict no; and it's going to take about 6 months, which will be a cloud hanging over the market. The market's dropped about 1,000 points since the impeachment inquiry has started.
Q: What about the dollar?
A: I'm staying out of the dollar due to too many conflicting indicators and too much contra-historical action going on. The dollar seems high to me, but I've been wrong all year.
Q: E*Trade (ETFC) just announced free stock trading—what are your thoughts?
A: All online brokers now pretty much have to announce free trading in order to stay in business, otherwise you end up with the dumbest customers. It's bad for the industry, but it's good for you. The fact that all of these companies are moving to zero shows how meaningless your commissions became to them because so much more money was being made on selling your order flow to high frequency traders or selling your data to people like Facebook (FB).
Q: What's your take on the Canadian dollar (FXC)?
A: It will go nowhere to weak, as long as the US is on a very slow interest rate-cutting program. The second Canada starts raising rates or we start cutting more aggressively is when you want to buy the Loonie.
Q: Fast fashion retailer Forever 21 went bankrupt—is it too late to short the mall stocks?
A: No but be very disciplined; only short the rallies. Last week would have been a good chance to get shorts off in malls and retailers. You really need to sell into rallies because the further these things go down, the more volatility increases as the prices go low. Obviously, a $1 move on a $30 stock is only 3% but a $1 move on a $10 stock is 10%. If you're the wrong way on that, it can cost you a lot of money, even though the thing's going to zero.
Q: Comments on defense stocks such as Raytheon (RTN)?
A: This is a highly political sector. If Trump gets reelected, expect an expansion of defense spending and overseas sales to Saudi Arabia, which would be good for defense. If he doesn't get reelected, that would be bad for defense because it would get cut, and sales to places like Saudi Arabia would get cut off. I stay out of them myself because it's essentially a political play and we're very late in the cycle.
Q: Mark Zuckerberg says presidential candidate Elizabeth Warren's proposal is an existential threat. Do you agree with him and her policies? Will they crash the economy?
A: They would be bad for the economy; however, I think it's highly unlikely Warren gets elected. The country's looking for a moderate president, not a radical one, and she does not fit that description. If you did break up the Tech companies, they'd be worth more individually than they are in these great monolithic companies.
Q: Does the Russell 2000 (IWM) call spread look in danger to you?
A: It's a higher risk trade, however we are hedged with that short S&P 500, so we can hang onto the long (IWM) position hedging it with your short S&P 500 (SPY) trade reducing your risk.
Q: What do you have to say about shrinking buybacks?
A: It's another recession indicator, for one thing. Corporate buybacks have been driving the stock market for the last 2 years at around a trillion dollars a year. They have suddenly started to decline. Why is that happening? Because companies think they can buy their stocks back at lower levels. If companies don't want to buy their stocks, you shouldn't either.
Q: When is the time for Long Term Equity Anticipation Securities (LEAPS)?
A: We are not in LEAPS territory yet. Those are long term, more than one-year option plays. You really want to get those at the once-a-year horrendous selloffs like the ones in December and February. We're not at that point yet, but when we get there, we'll start pumping out trade alerts for LEAPS for tech stocks like crazy. Start doing your research and picking your names, start playing around with strikes, and then one day, the prices will be so out of whack it will be the perfect opportunity to go in and buy your LEAPS.
Q: Was it a Black Monday for brokerages when Charles Schwab (SCHW) cut their commission to zero?
A: Yes, but it's been one of the most predicted Black Mondays in history.
Q: Will the Fed save the market?
A: I would think they have no ability to save the market because they really can't cut interest rates any more than they already have. There really are no companies that need to borrow money right now, and any that does you don't want to touch with a ten-foot pole. The economy is not starved for cash right now—we have a cash glut all over the world—therefore, lowering interest rates will have zero impact on the economy, but it does eliminate the most important tool in dealing with future recessions. You go into a recession with interest rates at zero, then you're really looking at a great depression because there's no way to get out of it. It's the situation Europe and Japan have been in for years.
Good Luck and Good Trading
John Thomas
CEO $ Publisher
The Diary of a Mad Hedge Fund Trader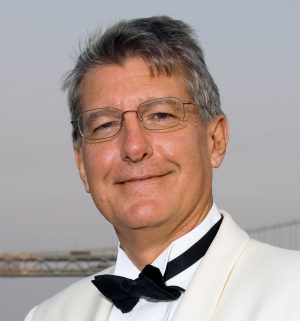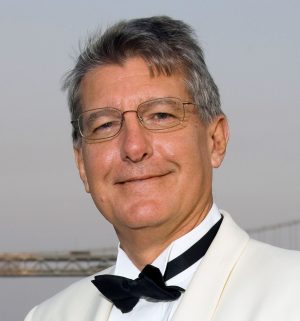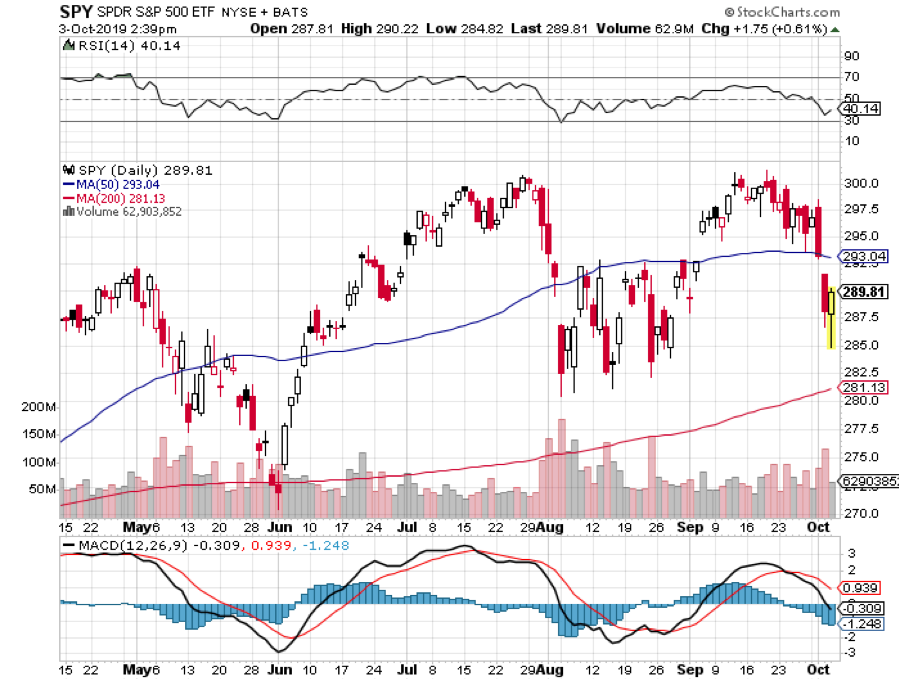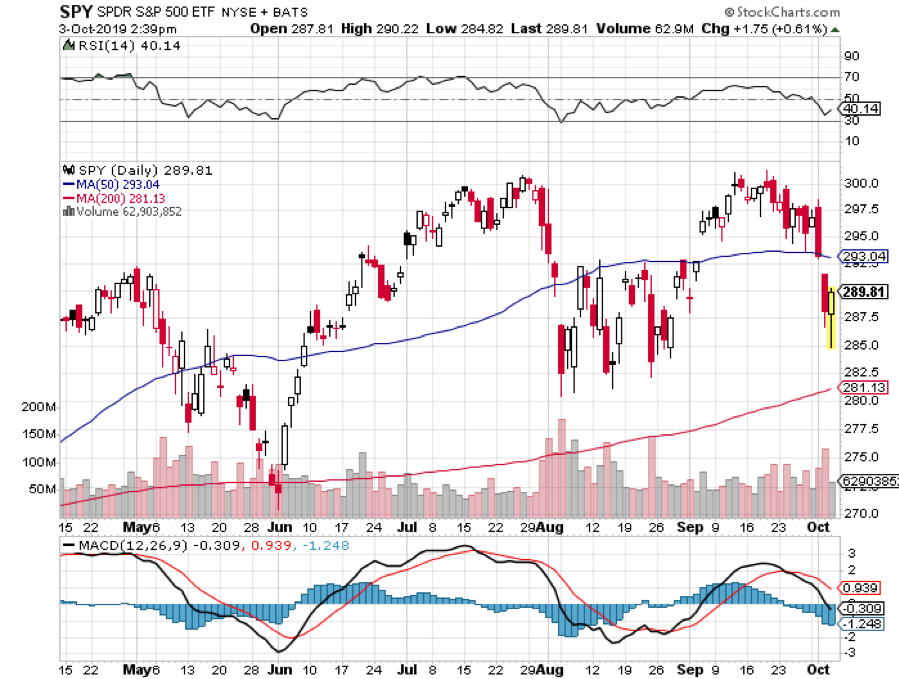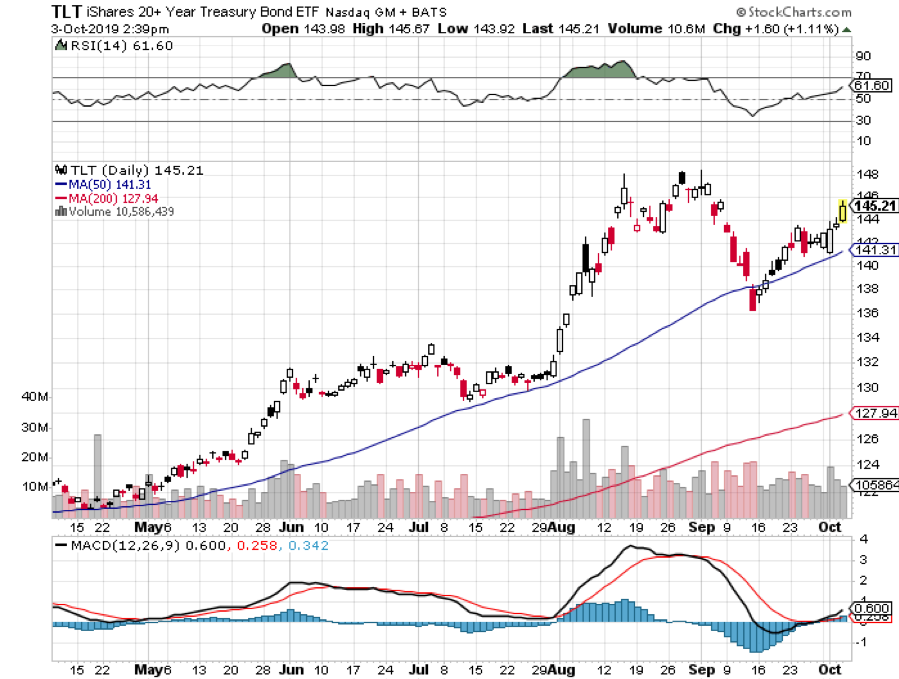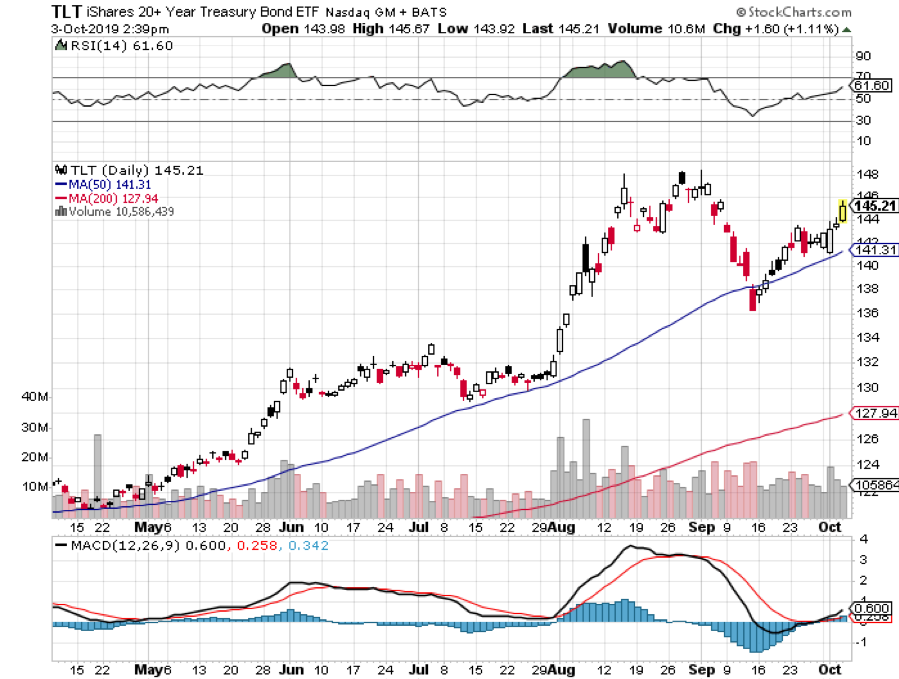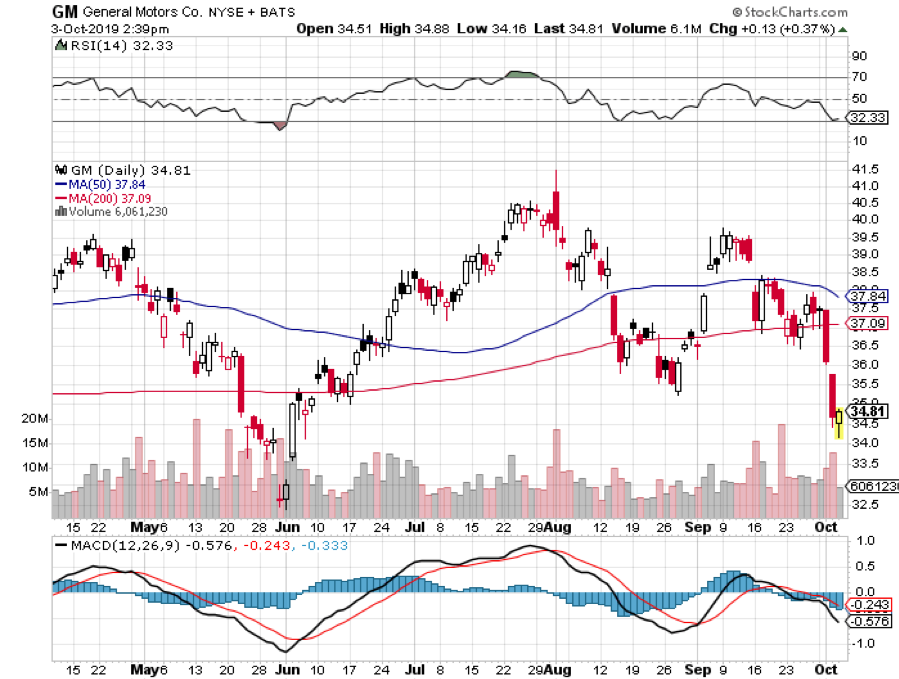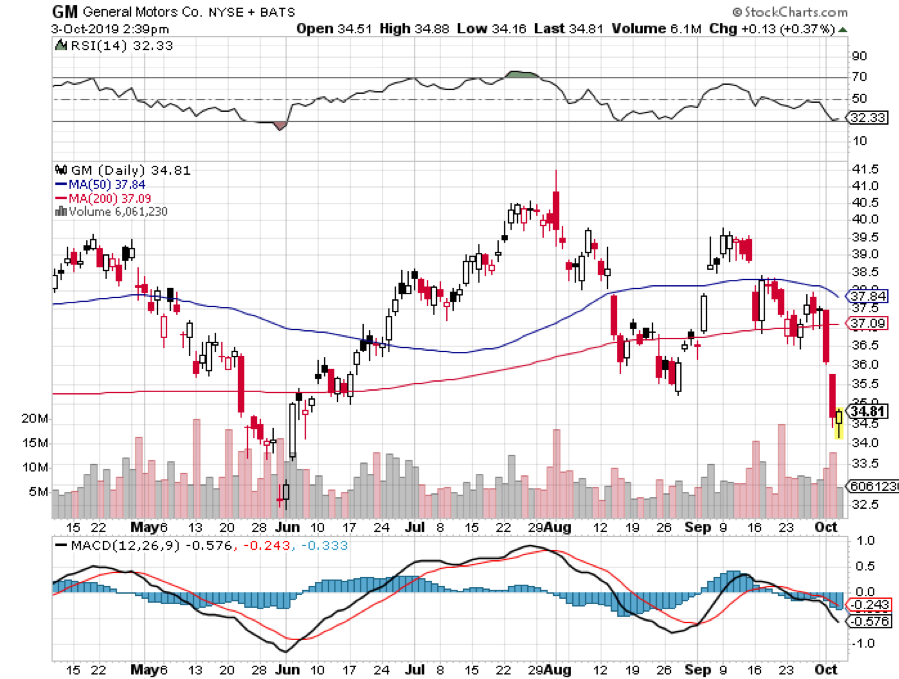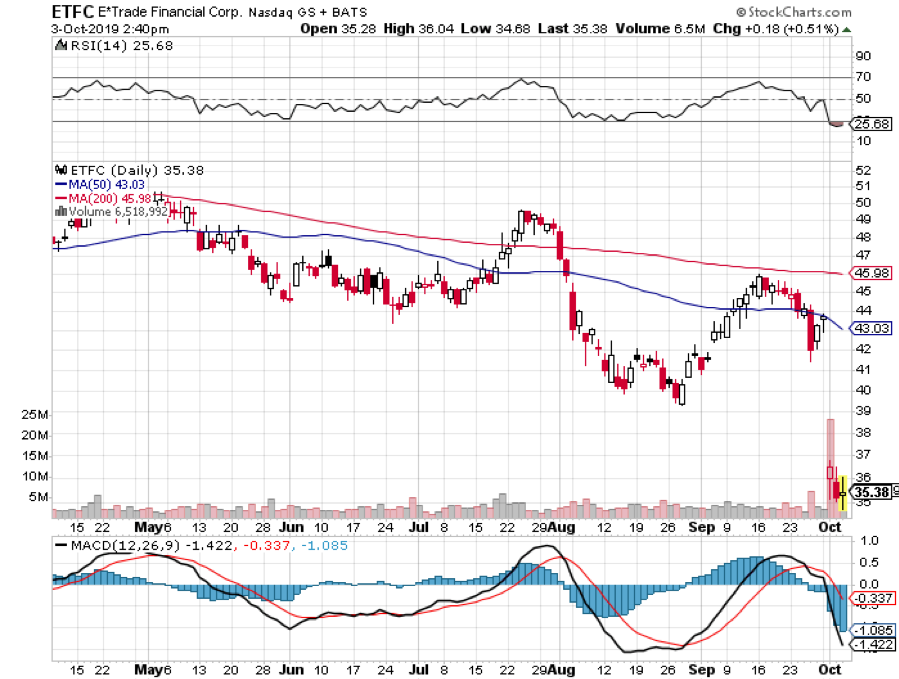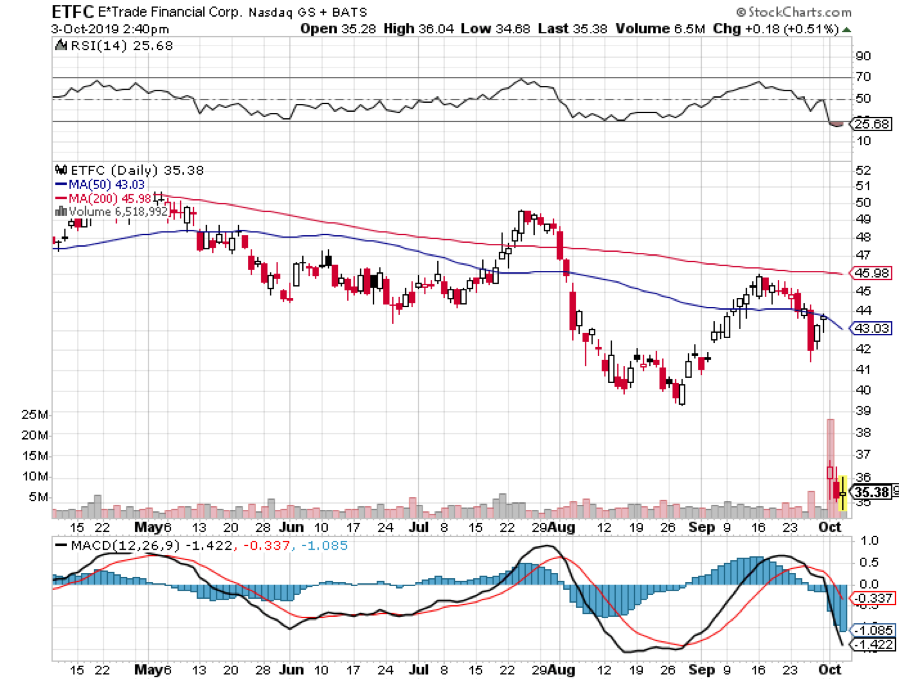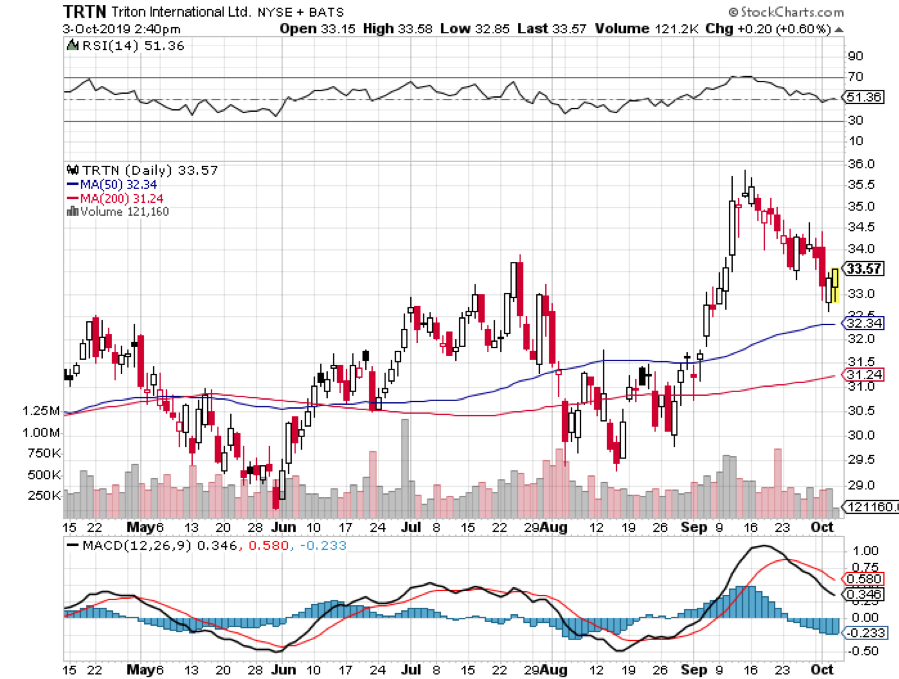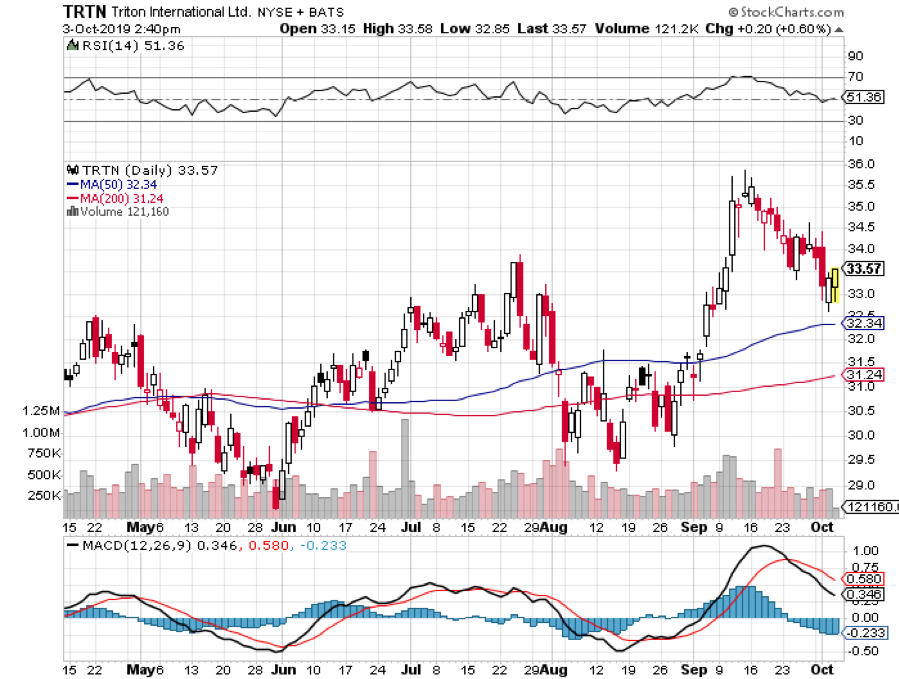 https://www.madhedgefundtrader.com/wp-content/uploads/2018/04/John-Thomas-story-2-e1522965508602.jpg
321
300
Mad Hedge Fund Trader
https://madhedgefundtrader.com/wp-content/uploads/2019/05/cropped-mad-hedge-logo-transparent-192x192_f9578834168ba24df3eb53916a12c882.png
Mad Hedge Fund Trader
2019-10-04 07:02:24
2019-10-04 07:05:16
October 2 Biweekly Strategy Webinar Q&A