Buy and hold domestic software companies for dear life because that is what the market is giving you.
Take them with both hands.
These revenue models should revolve around developing the lucrative North American digital consumer markets.
Tech is all about giving you pockets of dispersion and my job to herd you into these pockets of opportunity created by pockets of dispersion.
We have once again been delivered a few more poignant indicators allowing us to gauge the market appetite for certain tech barometers.
Incandescent as can be, recent news of hardware companies planning to bring exorbitant foldable phones to market has me profusely shaking my head.
Huawei announced plans to debut the Mate X foldable 5G smartphone with a price tag of a staggering $2,600.
This followed an announcement by Korean behemoth Samsung to roll out the Samsung's Galaxy Fold and the Koreans plan to sell this luxury product for $1,980.
Chinese Huawei Mate X is 5G-supported and can simply fold into a slimmer 6.6-inch smartphone or unfold into an 8-inch tablet.
This is another case of smart manufacturers overreaching for a market that doesn't exist and shouldn't exist.
I believe the demand for screen-related smart products at this price point is scant at best.
If you compare foldable phones to a $600 high-tier Samsung Android smartphone with a 6-inch screen, Samsung and Huawei would need to convince consumers the extra $1,500 or in Samsung's case, $2,200 is worth the extra relative wad of cash.
My bet is that these foldable phones aren't worth even $300 more of aggregated incremental value let alone $500 and for many consumers like me, it's worth zilch.
In no way, aside from the gimmick of buying one of these novelties, does buying a foldable phone justify the price.
This is another example of the common-sense factor that has been completely absent from a product cycle.
Product viability and product desirability do not walk hand in hand.
The screen-related smart device market is saturated, evident by the elongated refresh cycle in smartphone usership.
Blame the expensive price tags of over $1,000 and the removal of carrier subsidies that have caused the upgrade cycle to skyrocket from 2.39 years in 2016 to 2.83 years in late 2018.
Then there is the touchy issue of cannibalizing other hardware product lines as many of the potential foldable phone customers might interchange the foldable phone with normal smartphones.
This all screams bad strategy with companies saddled in a glut of inventory.
It takes R&D years to follow through and develop the technology to bring it to market, and it is entirely conceivable this could become a big write-off.
If price cuts happen shortly after the debut, prospects look bleak.
In general, consumer sentiment has soured for more of this type of tech. Many people are just exhausted from screen time and the cycle of the newest hardware screens is failing to excite existing customers bases.
The only conclusion I can make is that tech today is about software, software, and particularly domestic software.
If you compare software to hardware head to head now, software functionality is still increasing 15% YOY juicing up efficiency and productivity.
What will foldable phones offer a digital nomad or working professional?
Not much.
It highlights the absence of a productivity or functionality boost that digital device users are scouring for now.
Stay away from hardware.
Why is domestic software preferred over international software that scales the earth five times around?
Regulation.
It has reared its ugly head again.
The avalanche of negative headlines applied to American big tech is finally becoming a self-fulfilling prophecy.
It was only a matter of time until someone took note, and in this case, various Asian governments have taken note.
In a bid to blunt American tech's first mover advantage, the Indian government has written up a draft of regulatory measures in order to make the Indian tech landscape a fairer playground.
This will have the intended effect of creating a national powerhouse of tech firms employing local people.
India has effectively taken a page out of China's playbook using home-field advantage to nurture homegrown talent.
Large American tech companies have made India a playground of binge investments lately with Amazon (AMZN) shelling out $5 billion and Walmart (WMT) brazenly pouring $15 billion into e-commerce heartthrob Flipkart.
This is awful news for them.
They will have to adjust to India's new-found zeal for digital regulation and a heavy restructuring of the business model could be in the cards in 2019 along with higher costs of running these businesses.
India has followed China in its footsteps demanding data to be localized meaning data centers won't be able to run and store Indian data abroad.
American participants will have no other choice but to pony up the extra costs.
Readers might forget that India is the current battleground of global tech growth and Amazon will not have unfettered market access like they did breaking into Europe and dominating e-commerce from the start.
Amazon and Walmart can thank Facebook (FB) which has been the main culprit in bringing wave after monstrous wave of heavy criticism on a whole industry.
Facebook has effectively brought forward the regulatory storm that otherwise would have happened a few years later down the road.
In any case, this makes life harder for data-oriented companies who wish to navigate hazardous foreign tech climates.
Domestic angst against local tech has given the rubber stamp for full-on data government mandates abroad from India to Vietnam.
What does this all mean?
In 2019, data regulation could shrink expected growth levers while hardware companies are becoming even more desperate as these Hail Marys could quickly turn into liabilities.
I nailed software picks Zendesk (ZEN) and Twilio (TWLO) amongst others from a strong group of enterprise software stocks.
Twilio's performance could potentially become my best pick of 2019, it's on a straight line up even with all this clutter and chaos around the world.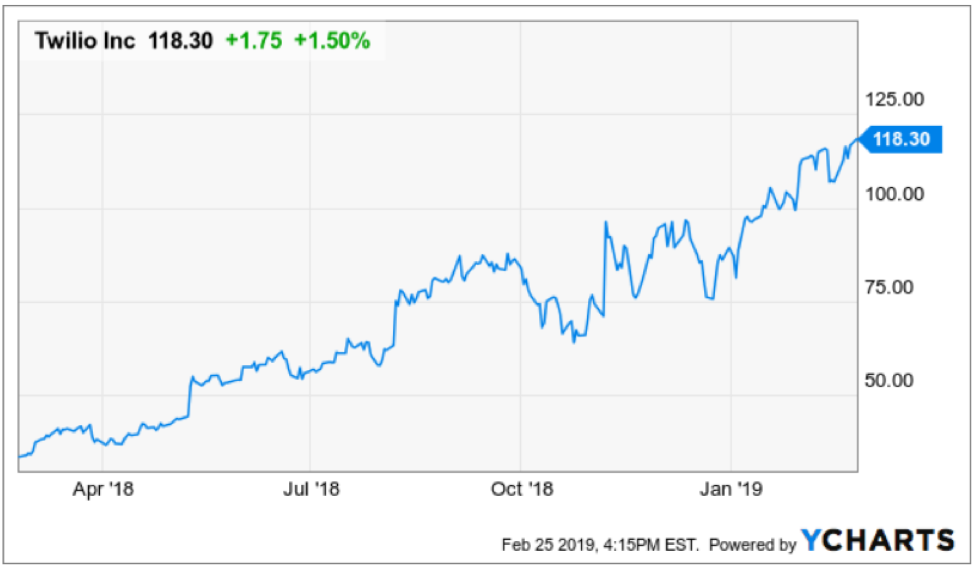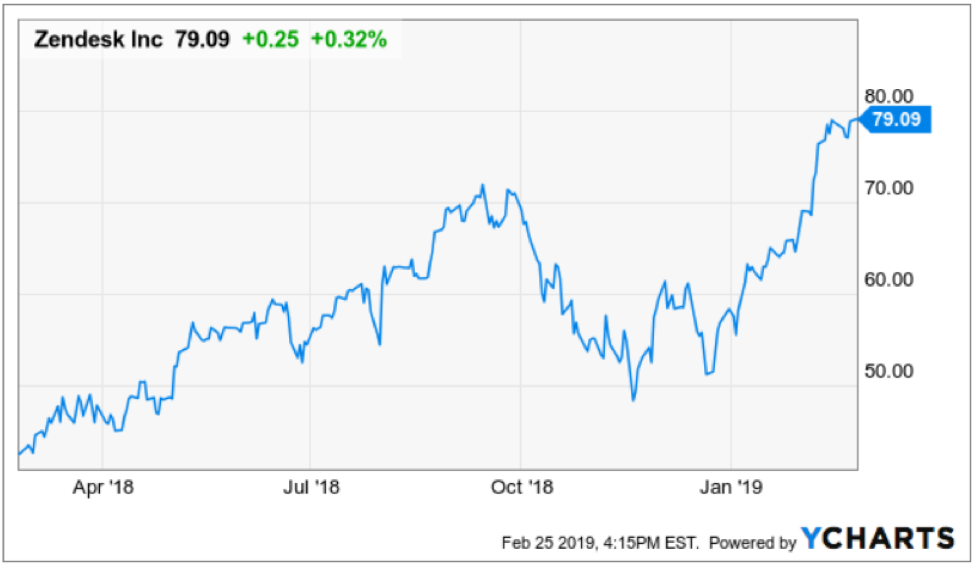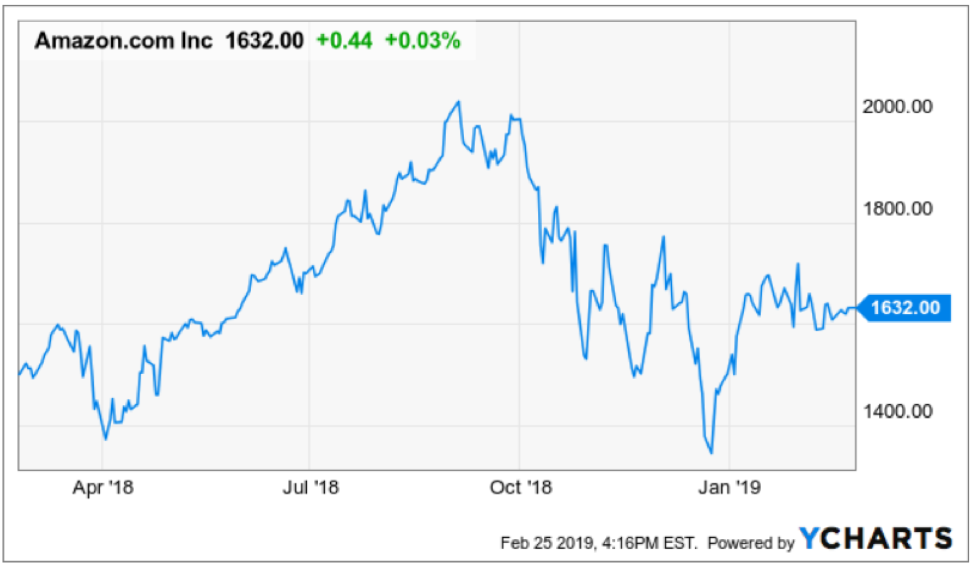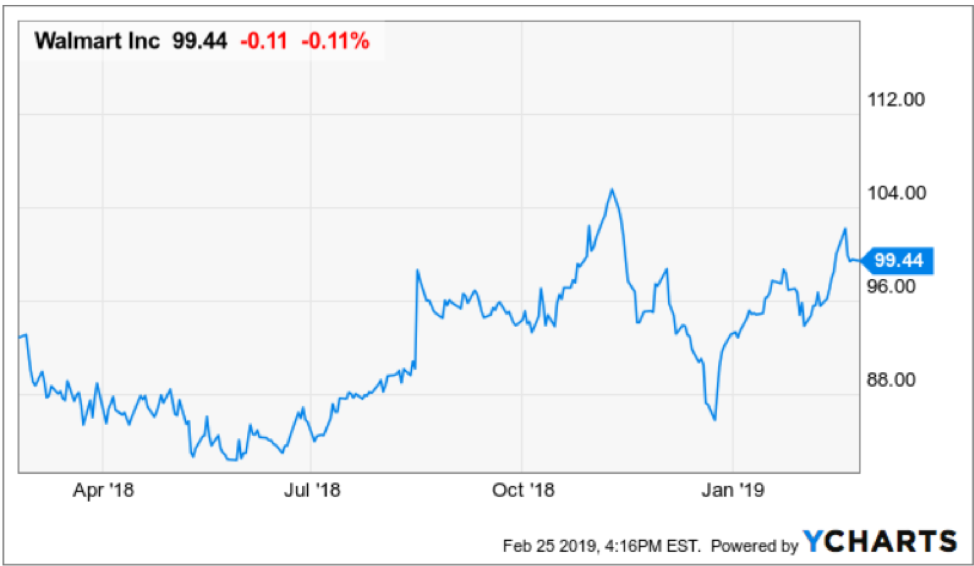 https://madhedgefundtrader.com/wp-content/uploads/2019/05/cropped-mad-hedge-logo-transparent-192x192_f9578834168ba24df3eb53916a12c882.png
0
0
Mad Hedge Fund Trader
https://madhedgefundtrader.com/wp-content/uploads/2019/05/cropped-mad-hedge-logo-transparent-192x192_f9578834168ba24df3eb53916a12c882.png
Mad Hedge Fund Trader
2019-02-26 08:06:28
2019-07-09 12:11:05
Why the Big Play is in Software