There is no doubt that the Bellagio Hotel in Las Vegas took on a different character during the first week of May.
Walking out to the pool I ran into David Rubenstein wearing his fancy jogging outfit. He is a co-founder of the Carlyle Group, the world's preeminent private equity fund.
I listened in on a heated hallway argument between the ever-combative Chris Christie, the former governor of New Jersey, recently retired US attorney general Jeff Sessions, and former New York governor Rudy Giuliani.
The diminutive real estate mogul Sam Zell was holding down a table of admirers for morning coffee.
Oh, and I spent an evening rocking out with legendary venture capitalist Tim Draper, listening to John Fogerty, once of Credence Clearwater Revival. John played his entire set from Woodstock 51 years ago.
The magnet drawing all of these disparate luminaries together was the 2019 SALT conference, assembled by the ever-peripatetic financial entrepreneur and showman Anthony Scaramucci.
I have known Anthony for at least a decade, founder and co-managing director of Skybridge Capital, an allocator of funds to alternative asset management strategies. You may know him as Donald Trump's press secretary who lasted in the position all of 11 days, depending on how you count.
The mood at the conference was what you might expect in the tenth year of a bull market. Most were bullish, but nervous, as new uncertainties pile up.
As in past years, Anthony delivered a lineup of speakers that was nothing less than blue chip. They included my old friend, USMC general John Kelley, most recently the president's chief of staff, former Obama advisor Valerie Jarret, artificial intelligence wizard Kai-Fu Lee, Broadcast.com founder and well known "shark" Mark Cuban, and Dr. Nouriel Roubini, otherwise known as "Dr. Doom", who lived up to his reputation as usual.
Strolling through the coffee lounge between sessions a number of incredibly beautiful young women suddenly found me very attractive. Perhaps they noticed the words "hedge fund" on my name tag. It turned out they were marketing back office services.
Over lunch, I listened to Drs. Bob Hariri and David S. Karow speak of the wonders of placental stem cell technology, which promises to extend our lives by decades. I was an early stem cell user, thanks to my daily hiking regime that wore out my knees. It works.
General David Petraeus and former UN Ambassador Susan Rice discussed solutions for our difficulties in the Middle East. Peter Schiff and Barry Silbert debated the safe haven characteristics of gold versus Bitcoin.
My Incline Village, Nevada neighbor Michael Milken talked about how capital drives rapid technology innovation. I thanked Mike for paying for the town's annual Fourth of July fireworks budget, which happens to be his birthday.
Anyone with kids knows well Sal Khan, founder of Khan Academy, the renown online tutoring platform. Khan originally started the project in an attempt to help his many relatives with math homework. It now assists millions across 163 countries and is funded by Microsoft founder Bill Gates. By the end of 2018, Khan Academy videos had accumulated over 1.8 billion views on Google's YouTube.
I ran into another old friend Jon Najarian at one of the nightly pool parties. I have seen former Minnesota Viking Jon reinvent himself over the years more often than I change my socks. Most recently, he is running a family office and marketing various financial products. He still breaks a few bones every time he shakes your hand.
By Friday morning the guests were packing up and heading to McCarran Airport, or to the private jet terminal at Henderson, where I have kept a share in a plane for years for my Grand Canyon jaunts.
I noticed one of the earlier mentioned marketers buying a $695 pair of Christian Louboutin shoes, you know, the ones with the red bottoms? Clearly, they had been successful in their sales efforts.
For more about the 2019 SALT conference, please click here.
For more about Skybridge Capital, please click here.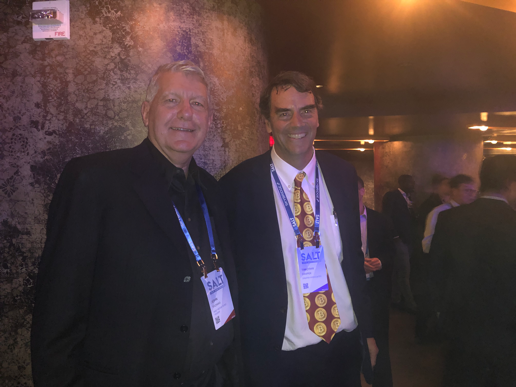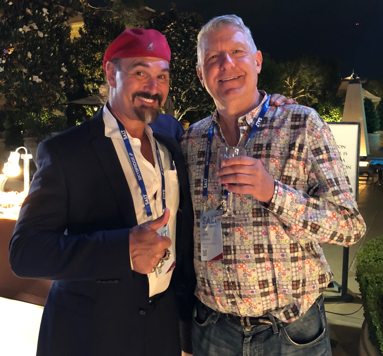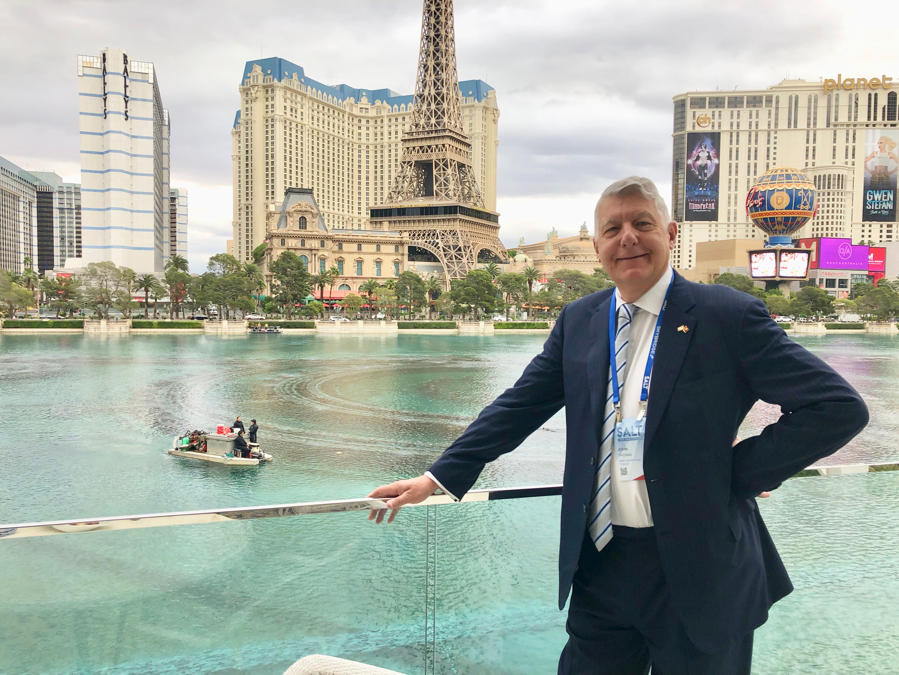 https://www.madhedgefundtrader.com/wp-content/uploads/2019/05/john-thomas-5.png
387
516
Mad Hedge Fund Trader
https://www.madhedgefundtrader.com/wp-content/uploads/2019/05/cropped-mad-hedge-logo-transparent-192x192_f9578834168ba24df3eb53916a12c882.png
Mad Hedge Fund Trader
2019-05-21 02:02:59
2019-07-09 03:43:24
Report from the 2019 Las Vegas SALT Conference