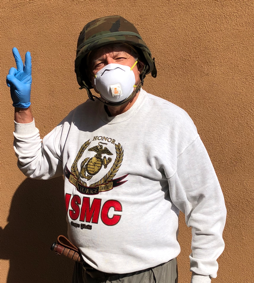 I spent the morning calling some big hedge fund friends asking what they are looking for to indicate the market may be bottoming. I'll give you a warning right now. None of the traditional fundamental or technical measures have any validity in this market.
Markets will need to see at least one, and maybe all of these before they launch into a sustainable recovery. The good news is that several have already happened and are flashing green.
1) Watch New Corona Cases in China

The pandemic started in China and it will end in China (FXI). The president of China, Xi Jinping, has already announced that the epidemic is over and that the country is returning to normal. The country is donating thousands of respirators and millions of masks to Europe and poor countries all over the world. China was able to enforce a quarantine far more severe than possible in the West, such as using the army to surround 60 million people for a month. So, the results in the Middle Kingdom may not be immediately transferable to the US.
If we do get an actual fall in the number of cases in China, that could indicate the end is near. To keep track, click here. 
2) Watch Corona Cases in Italy

Italy quarantined two weeks before California so we should get an earlier answer there. The numbers are reliable, but we don't know the true extent of their quarantine. After all, this is Italy. Also, Italy has a much older population than the US (that Mediterranean diet keeps Italians alive forever), so they will naturally suffer a higher death rate. However, a decline in cases there will be proof that a western-style shelter-in-place order will work. To keep track, click here.
3) Watch Corona Cases in California

The Golden State was the first to quarantine ten days ago, so it will be the first American state to see cases top out. On Monday, we were at 1,733 cases and 27 deaths, or one in 1.5 million. However, it is a partial quarantine at best, with maybe half of the 20 million workforce staying home. When our cases top out, which should be the week of April 13, it could be an indication that the epidemic is flagging. To keep track, click here.
4) Watch Washington
Passage of a Corona Economic Recovery Bill could take place as early as Friday and could be worth $2 trillion. Add in the massive stimulus provided by the Federal Reserve, a large multiple of the 2008-2009 efforts, and $10 trillion is about to hit the economy. Warning: don't be short an economy that is about to be hit with $10 trillion worth of stimulus.
5) Watch the Technicals.
Yes, technicals may be worthless now but someday in the future, they won't be. The stock market has traded 20% below the 200-day moving average only four times in the last century. The Dow Average (INDU) was 32% below the 200-day moving average at the Monday low. The next rip-your-face off short-covering rally is imminent and may initially target that down 20% level at $21,496, or 18% above the Monday low.
6) Watch for the Big Buy
Value players are back in the market for the first time in six years, the last time the S&P 500 (SPX) traded at a discount to its historical 15.5X earnings multiple and are circling targets like hungry sharks. Watch for Warren Buffet of Berkshire Hathaway (BRK/A) to buy a large part of a trophy property, like a major bank or airline. He's already stepped up his ownership in Delta Airlines (DAL). I'm sure he's going over the books of Boeing (BA). Warren might even buy back his own stock at a discount to net asset value, down 31.4% in a month. Any move by Warren will signal confidence to the rest of the markets.
7) Watch the US Dollar
With US overnight interest rates having crashed by 1.5% in recent weeks, the US dollar (UUP) should be the weakest currency in the world. The greenback overnight became a zero-yielding currency. Instead, it has been the strongest, rocketing on a gigantic global flight to safety bid. When the foreign exchange rates return to rationality, the buck should weaken, as it has already started to do after last week's super spike. A weak dollar will be good for American companies and their stocks.
8) Watch the (VIX)
We now know that the Volatility Index (VIX), (VXX) was artificially boosted last week by hundreds of short players covering positions with gigantic losses and going bust. Now that this is washed out, I expect volatility to decline for the rest of 2020. It has already fallen from $80 to $49 in days. This is a precursor to a strong stock market.
9) Watch the Absolute Value of the Market
There could be a magic number beyond which prices can't fall anymore. That could be yesterday's 18,000, 17,000, or 15,000. Some 80% of all US stocks are owned by long term holders who never sell, like pension funds, corporate crossholdings, or individuals who have owned them for decades and don't want to pay the capital gains tax. When the ownership of that 20% is shifted to the 80%, the market runs out of sellers and stocks can't fall anymore. That may have already happened. Similarly, a final capitulation selloff of market leaders, like Apple (AAPL) may also be a sign that the bear market is ending. (AAPL) is off 34.40% since February.
10) Watch John Thomas
I am watching all of the above 24/7. So rather than chase down all these data points every day, just watch for my next trade alert. I am confined to my home office for the duration, probably for months, so I have nothing else to do. No trips to Switzerland, the Taj Mahal, or the Great Pyramids of Egypt for me this year. It will just be nose to the grindstone.
Stay Healthy and we'll back a killing on the back nine.
John Thomas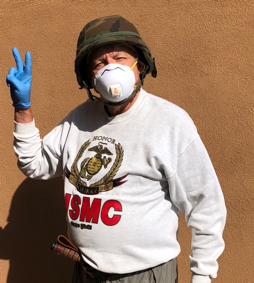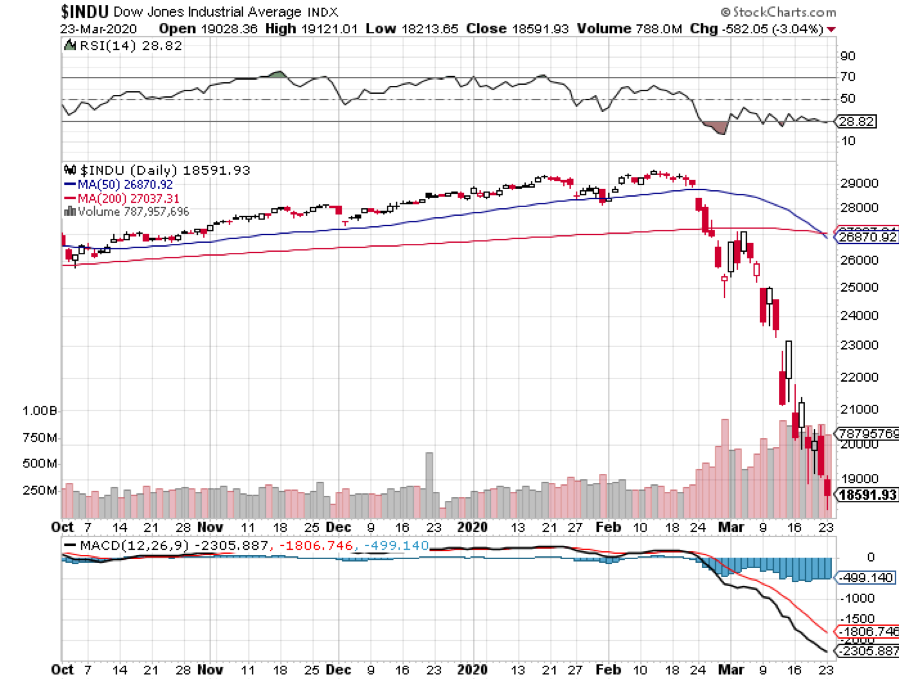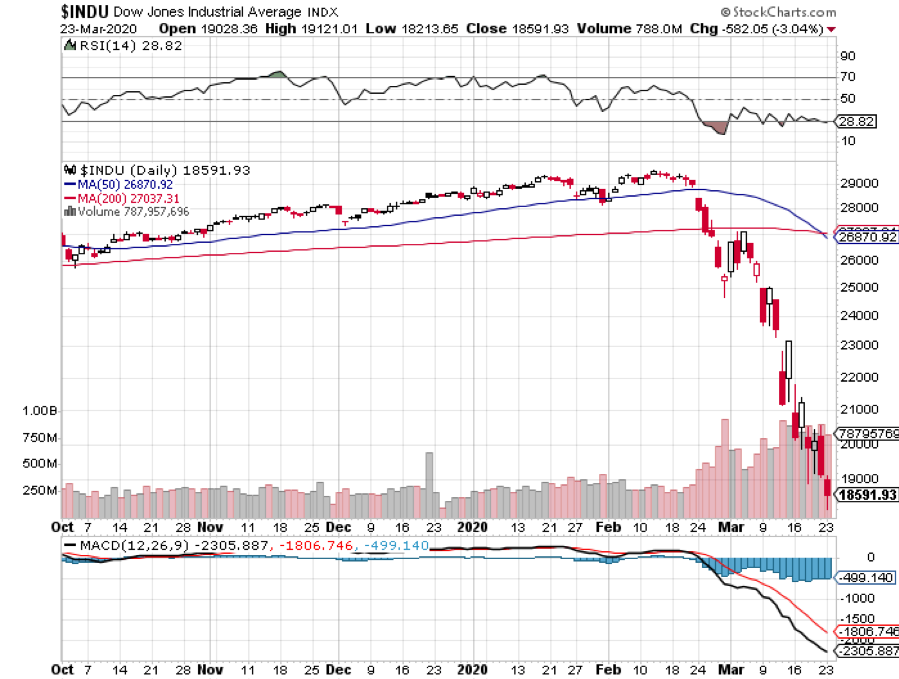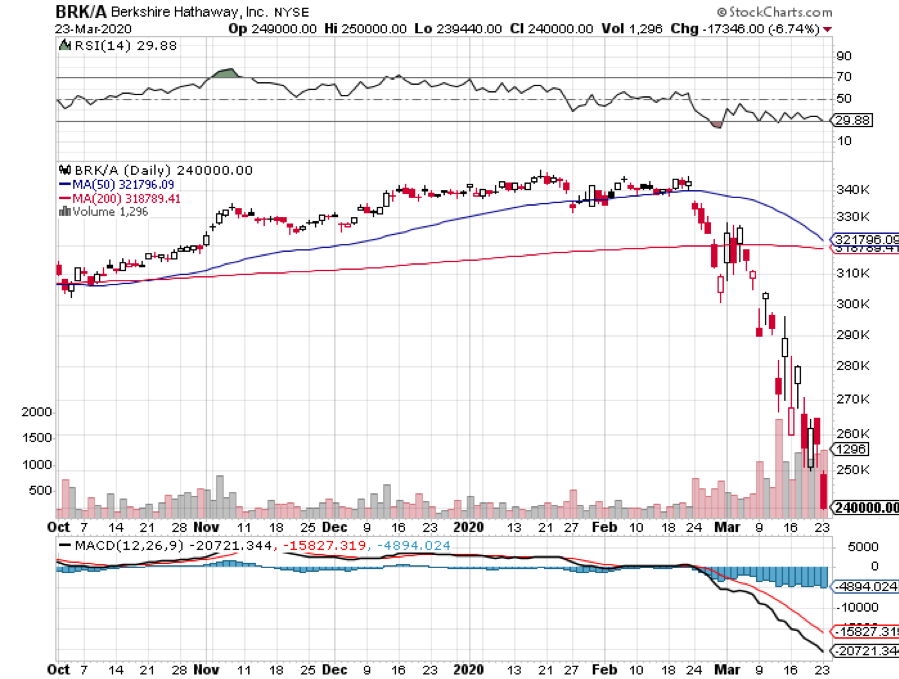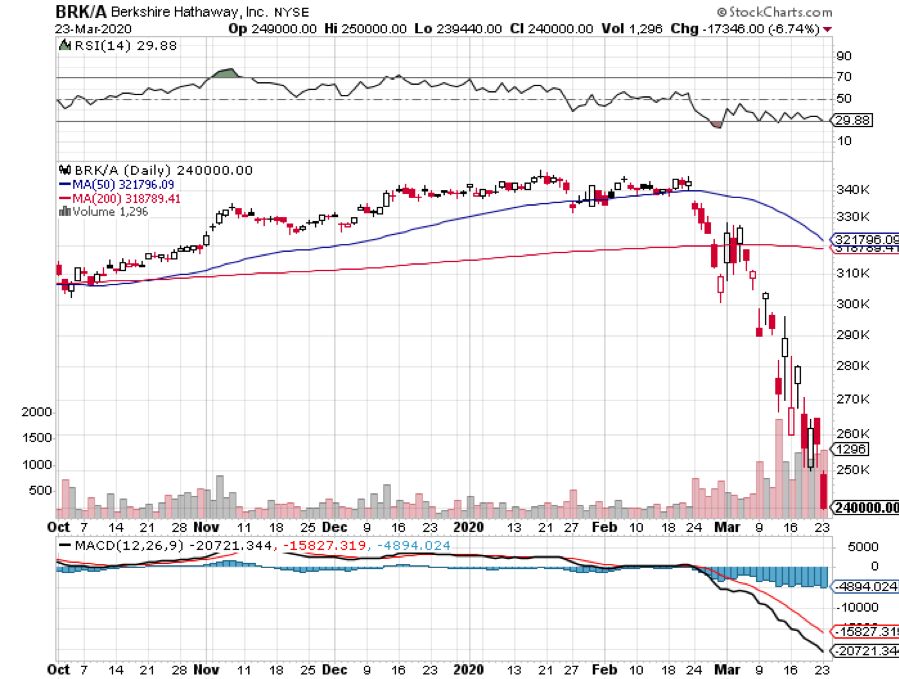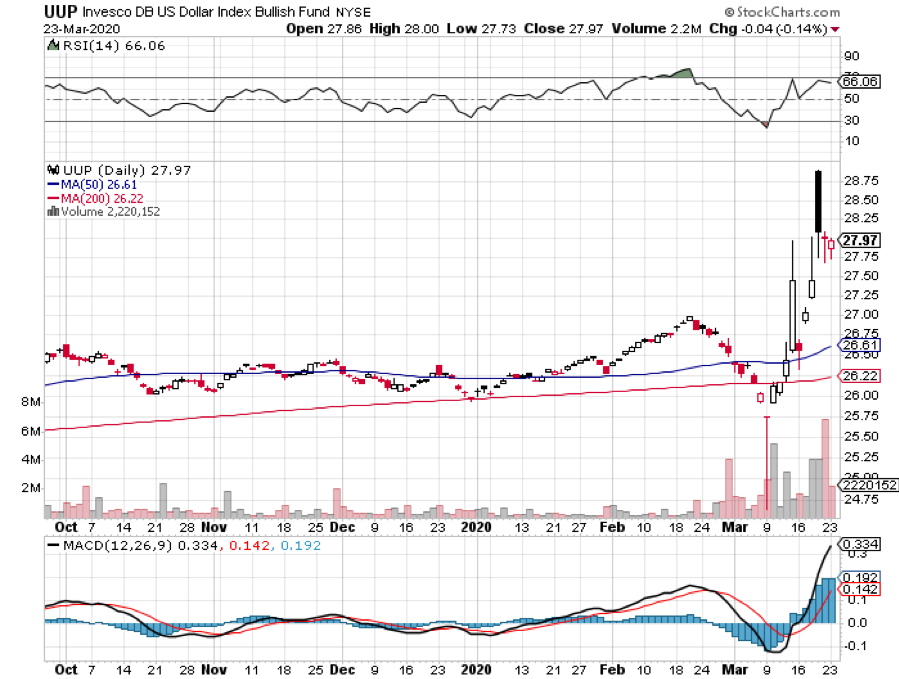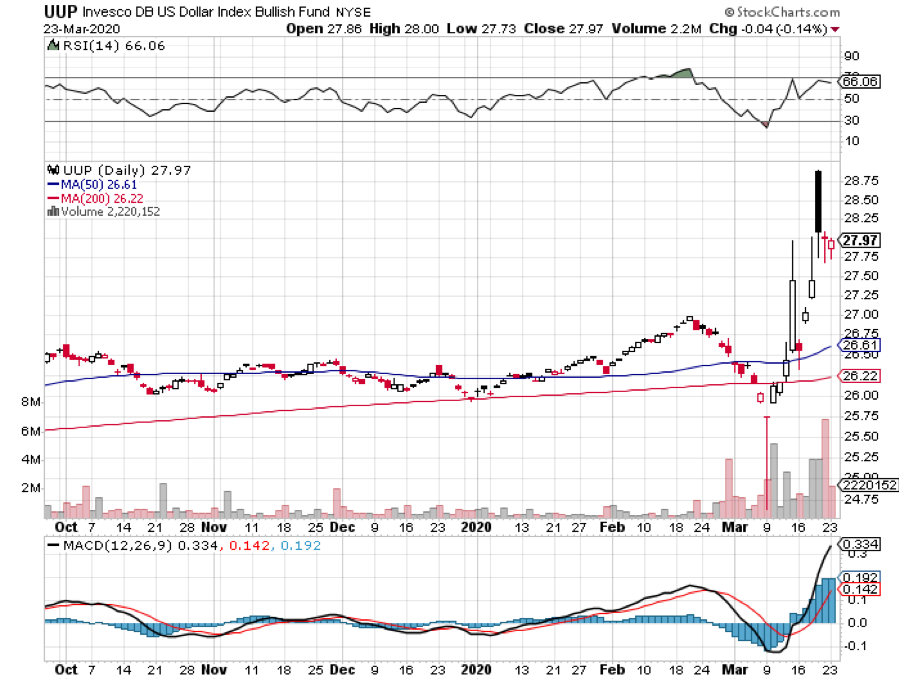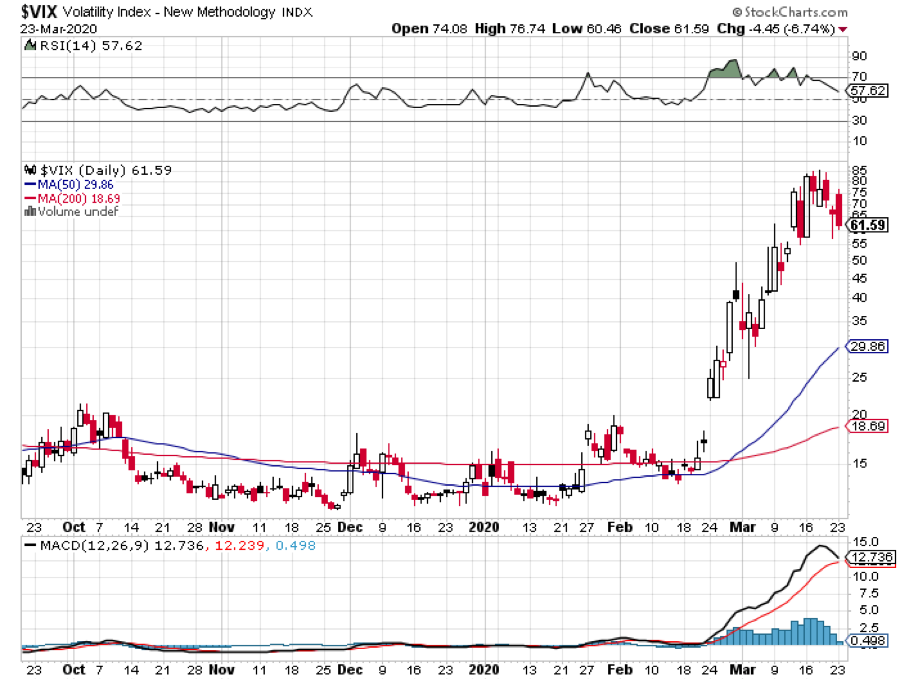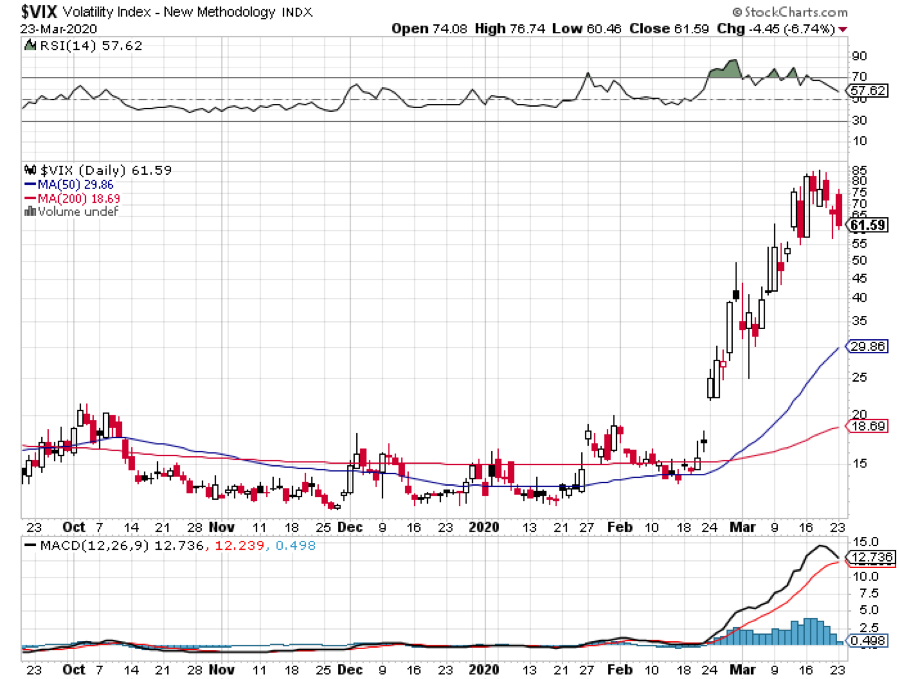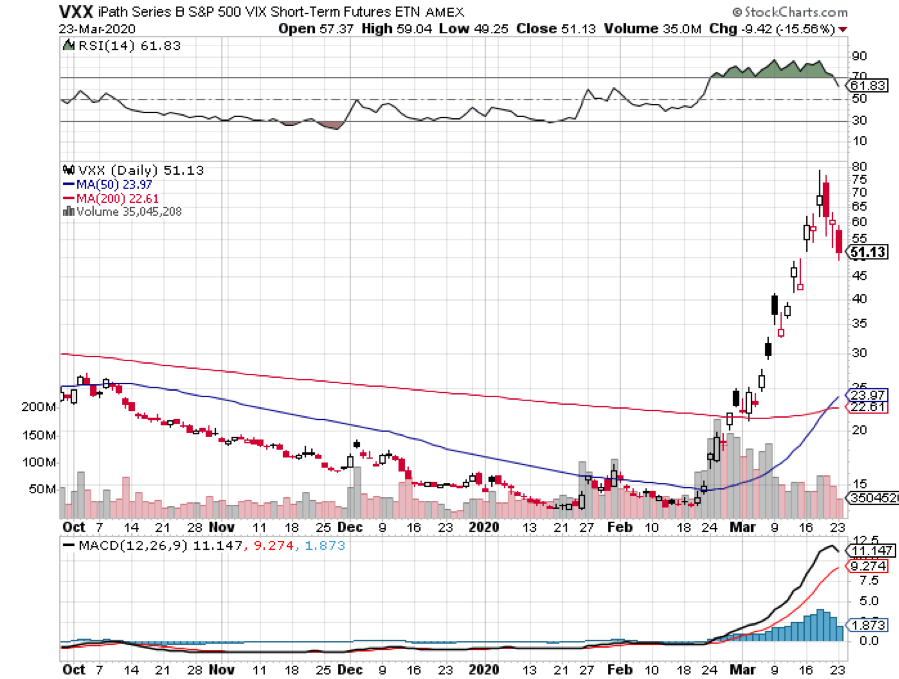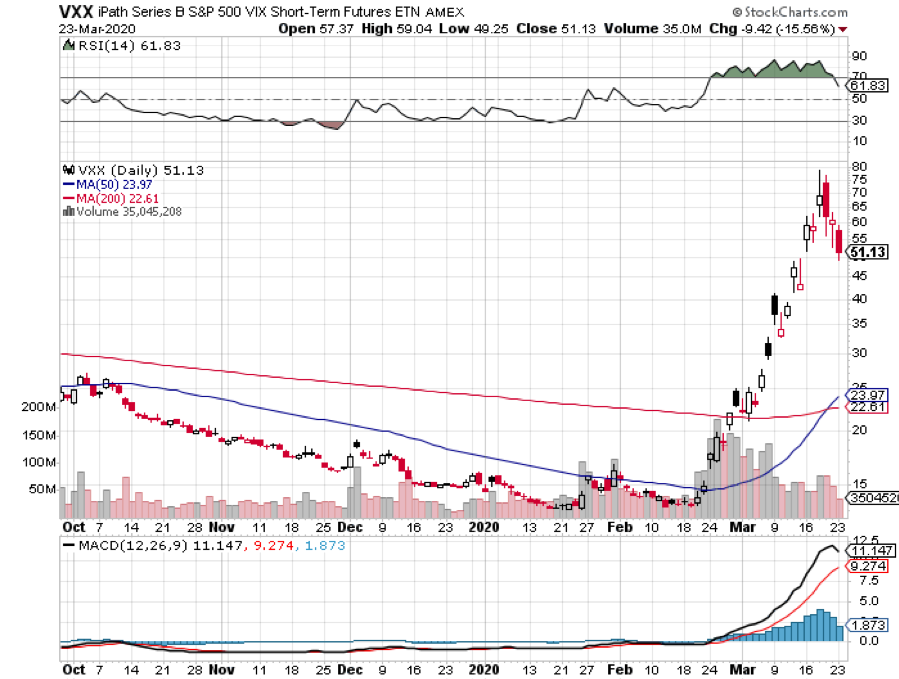 https://www.madhedgefundtrader.com/wp-content/uploads/2020/03/john-mask.png
283
254
Mad Hedge Fund Trader
https://madhedgefundtrader.com/wp-content/uploads/2019/05/cropped-mad-hedge-logo-transparent-192x192_f9578834168ba24df3eb53916a12c882.png
Mad Hedge Fund Trader
2020-03-24 08:52:12
2020-05-11 14:47:24
Ten Signs the Market is Bottoming