The tech story is still intact, but the edges are losing its shine.
That is the takeaway from the recent slew of earnings reports from many of the prominent yet second-tier tech companies.
On one hand, companies like Apple (AAPL) have been holding the fort as it blasts through to new highs even amid the backdrop of the Chinese trade war that has dragged many of the strong tech names into the mud.
What we did see lately was a magnificent swan dive by chip names like Western Digital (WDC) and Texas Instruments (TXI) which were blindsided by 10-15% haircuts because of lackluster guidance.
The agony didn't stop there with second rate cloud names like Pinterest (PINS) and Arista Networks, Inc. (ANET) reaching for scapegoats for their weak guidance. These took instant 20% haircuts.
The problem with smaller stocks like these besides having narrower spreads, they are slaves to just a few contracts and when one goes, their guidance and revenue estimates implode in their faces.
Arista slid more than 25% on news that they expect quarterly revenue of $540 million-$560 million, with the midpoint about 20% below the previous Street consensus at $686.2 million.
Arista CEO Jayshree Ullal said in a statement that the company expects "a sudden softening in Q4 with a specific cloud titan customer."
That is Facebook who comprise about 10% of Arista's revenue composition because Facebook has pulled back the reigns on cloud spend to cut costs amid a murky global backdrop and regulatory minefield.
Unfortunately, second tier cloud names must accept that they do not offer the best pricing when directly competing with the superior cloud names of Google Cloud, Microsoft Azure, and Amazon Web Services (AWS) because they simply can't scale as well to the extent these monopolistic FANGs can.
Data storage often comes down to whoever has the cheapest cost of capital to pile into server farms allowing pricing to be ultra-cheap and these three companies win out.
If these firms lose one contract like Walmart's switch over to Microsoft Azure from Amazon, it's not a big deal.
It doesn't put a 10% black hole in the revenue stream like for Arista.
Pinterest was one of the most overhyped IPOs of 2019 promising growth, growth and more growth.
Its digital ad business needs to deliver accelerating growth for its share price to rise and when the latest earnings report showed year-over-year growth slow from 62% to 47%, investors saw the writing on the wall.
The company only grew its users 8% in the lucrative North American market and 38% abroad.
But the foreign markets were tainted by the gruesome underbelly of earning only 13 cents per foreign users.
There is user growth but at the cost of an inferior quality of growth.
Analysts can clearly observe the accelerated erosion of Pinterest, and I can say from a personal point of view that the website isn't that useful.
Management's excuse was a tough comparison to the prior year but if a growth firm has a superior model, they should be able to grow past any minor problems if the secular trends stay hemmed in.
Weak excuses now and probably weak excuses next quarter as the global tech landscape gets squeezed even more at the periphery.
What does this all mean?
There has been a flight to tech quality into the Teflon names like Microsoft and Apple.
Names that are showing growth headaches saddled with too much competition and structural softness are getting killed.
Don't even think about investing in the marginal names like Pinterest and Arista.
Better to be safe on your perch inside the moat than outside isolated from the drawbridge.
Not all tech is created equal and it's rearing its ugly face in a frothy market.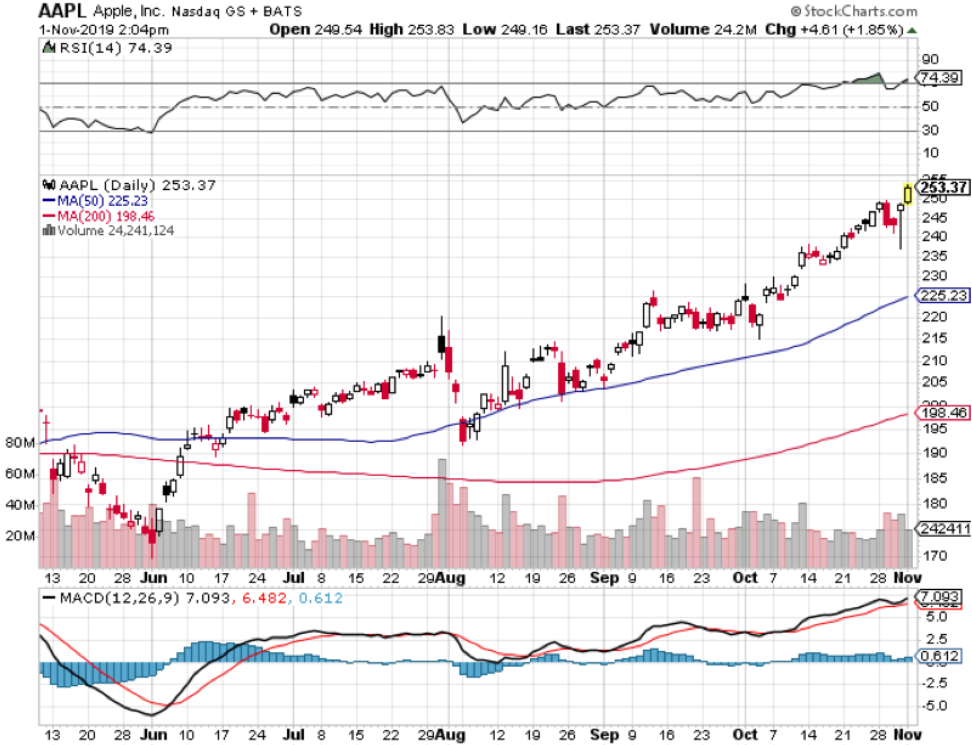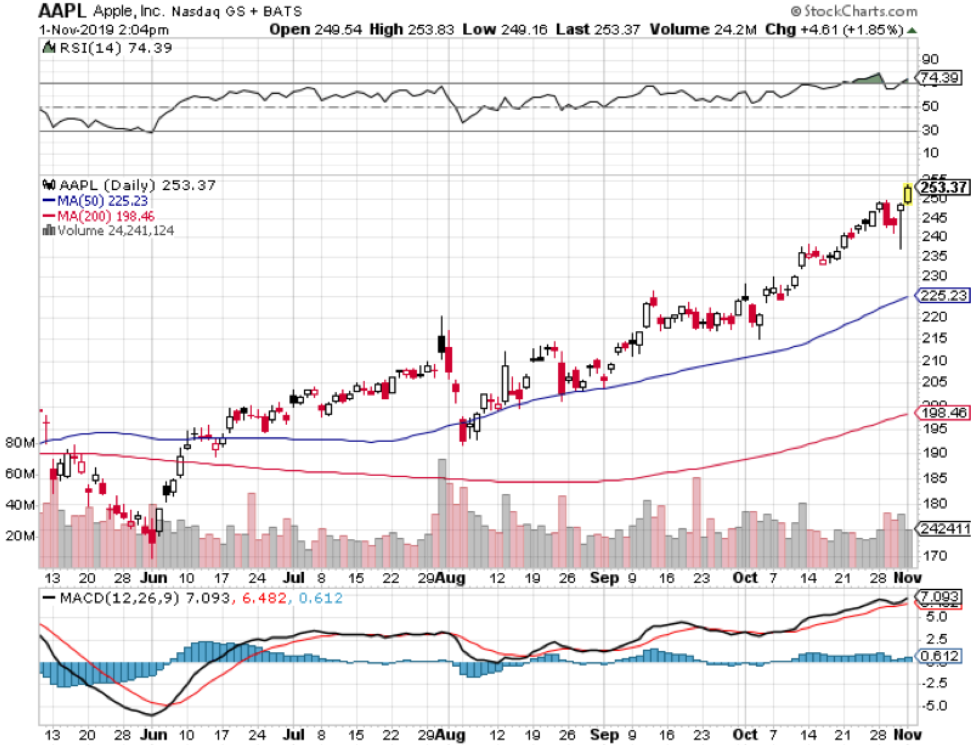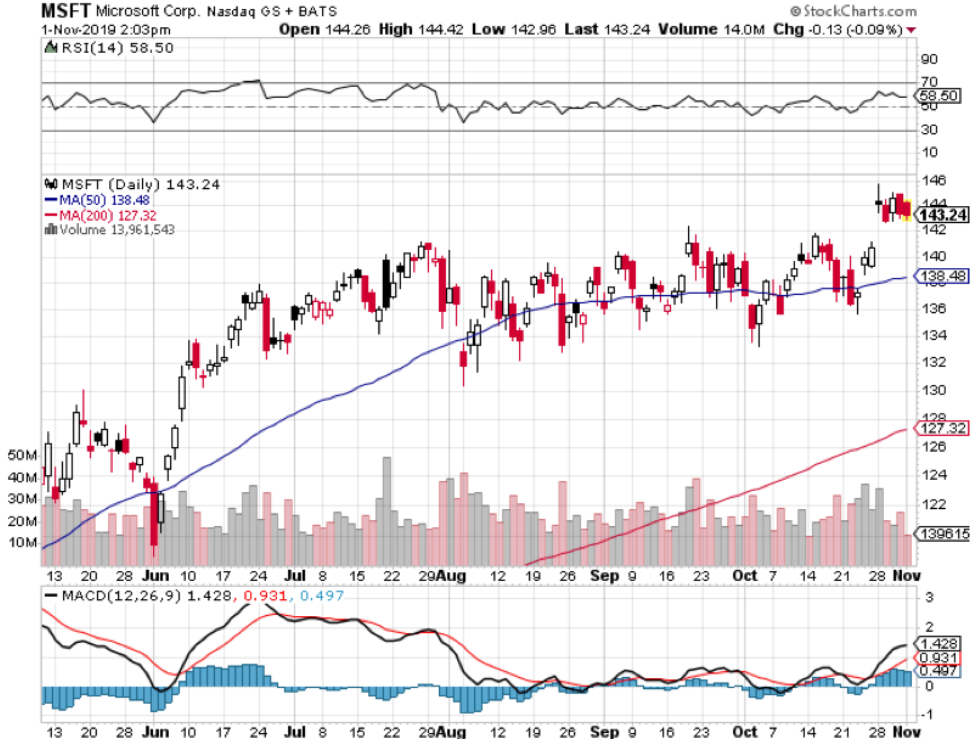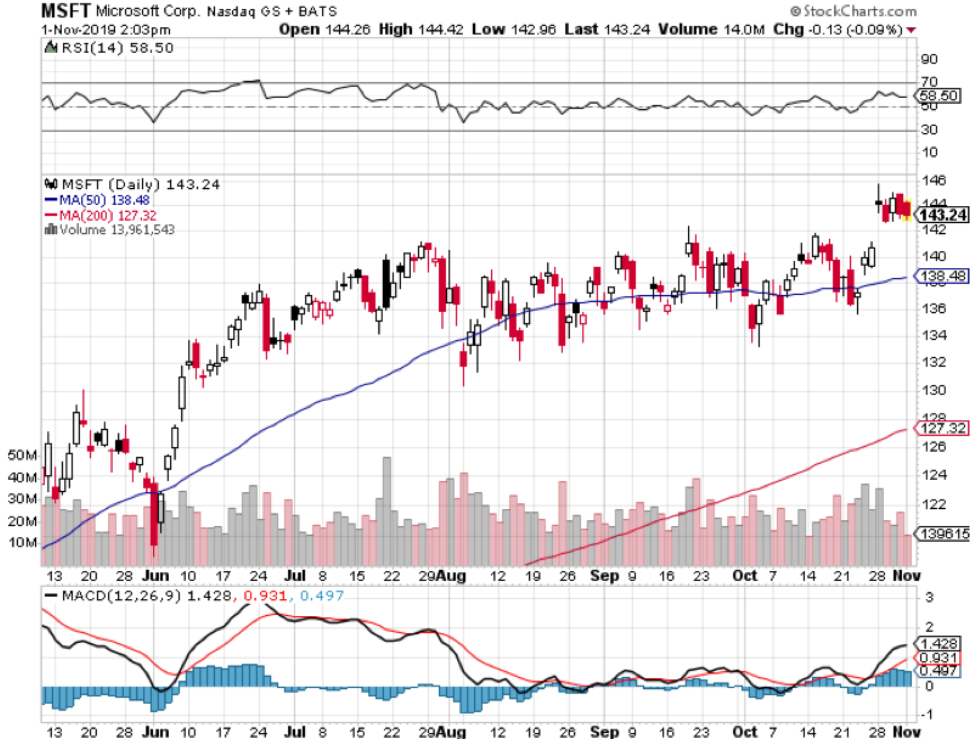 https://madhedgefundtrader.com/wp-content/uploads/2019/05/cropped-mad-hedge-logo-transparent-192x192_f9578834168ba24df3eb53916a12c882.png
0
0
Mad Hedge Fund Trader
https://madhedgefundtrader.com/wp-content/uploads/2019/05/cropped-mad-hedge-logo-transparent-192x192_f9578834168ba24df3eb53916a12c882.png
Mad Hedge Fund Trader
2019-11-04 04:02:57
2020-05-11 12:23:03
The Chickens Come Home to Roost with Small Tech