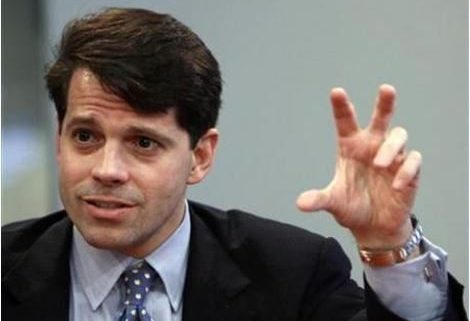 Markets are overbought now, especially given that the US economy is only growing at a subpar 2% annual rate. But the S&P 500 (SPY) will close higher by yearend. Despite the fact that 30-year Treasury prices (TLT) are near all time highs, there are still huge opportunities in the fixed income space. And both the Japanese yen (FXY) (YCS) and the Tokyo stock market (EWJ) (DXJ) have more to run.
These were a few choice investment nuggets I gleaned from my wide-ranging interview with my friend, Anthony Scaramucci. Anthony is the founder and managing partner of SkyBridge Capital, a leading fund of funds for alternative investments. To learn more about SkyBridge Capital, please go to their website at http://www.skybridgecapital.com/.
After getting a law degree from Harvard, he started his investment career at Goldman Sachs in 1989, where he spent 7 years in the wealth management division. He went on to start his own money management firm, which he sold to Neuberger Berman in 2001. When Lehman Brothers bought Neuberger Berman in 2003, Scaramucci spent a short stint there as managing director of its Investment Management Division.
Anthony is the author of two books: The Little Book of Hedge Funds: What You Need to Know About Hedge Funds but the Managers Won?t Tell You and Goodbye Gordon Gekko: How to Find Your Fortune Without Losing Your Soul.

Scaramucci is focusing his heaviest weighting in fixed income strategies that benefit from improving credit ratings in the US real estate market and low prepayment rates. This brilliant, reasonably well risk adjusted strategy is earning him 11%-13% annual returns, or 5-7 times the cash flow of ten-year Treasury bonds.
Anthony has been consistently negative on gold, which makes him look like a genius for the past two years. He has a small weighting in emerging markets, which offer higher risk and volatility, but potentially greater returns. His picks there include the Southeast Asian nations of Indonesia (IDX), Singapore (EWS), and Malaysia (EWM).
He thinks Apple (AAPL) is very cheap, but is facing an innovation headwind. Still, investors in Steve Jobs? creation should do well over the long term.
SkyBridge Capital uses 28 sub managers to generate outsized market returns. He came out ahead by 20% in 2012 and is up 9% so far this year. It has won awards for the best fund of funds with over $1 billion in assets for the last three years in a row. The firm now has over $7.7 billion in assets under management or advisement.
Anthony?s team of professionals does all the spadework in finding great managers, doing the due diligence, and cross hedging exposures. He charges 1.50% management fee, but last year earned back 77 basis points for his clients in manager discounts. So on a net basis the fees are really quite reasonable.
New investors can open an account for as little as $50,000. This is a big deal because some of the best managers have minimums as high as $10-$15 million. It is the only way the little guy can get access to the best of the best. Customers must be accredited investors with at least $200,000 in annual income and a net worth of over $1 million.
Anthony comes across as polished and erudite, yet cautious. He clearly spends a lot of time thinking about how to invest other people?s money.
As if Scaramucci didn?t have enough to do, he devotes much energy to organizing the SkyBridge Alternatives Conferences, the annual Woodstock for the high and the mighty of the hedge fund industry. The most recent event in Las Vegas presented heavyweight hedge fund legends Paulson & Co.?s John Paulson, Third Point?s Daniel Loeb, and Omega?s Leon Cooperman (click here for my coverage of this love fest).
I will be attending the next SkyBridge Alternatives Conference in Singapore during September 24-27, 2013 (click the link http://www.saltconference.com/saltasia2013/). Former Treasury secretary, Tim Geithner, and the last European Central Bank president, Jean-Claude Trichet, will be the keynote speakers.
To learn the precise details of the SkyBridge high return strategy, please follow the instructions for downloading the full interview below. There you can also get his list of the best US stocks to buy in the current environment.
Just go to the AUDIO menu tab and click on the pull down menu for RADIO SHOW (click here for the link at http://madhedgefundradio.com/radio-show/). Click on the green BUY NOW button and complete the order form. A blue link will appear telling you to ?click here to proceed?. Then click on the small blue box with the question mark inside to download. Hit the PLAY arrow to listen. You can pause, fast forward, or rewind at any time. Given the quality of the information you will obtain, the $4.95 price is a bargain.
To buy The Little Book of Hedge Funds at a discounted Amazon price, please click here. To buy Goodbye Gordon Gekko, please click here.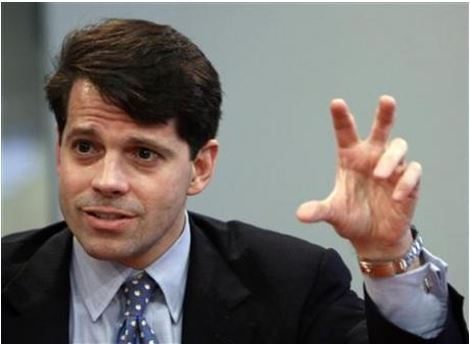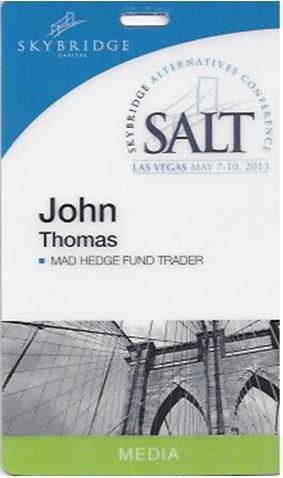 SkyBridge Capital?s Anthony Scaramucci on Hedge Fund Radio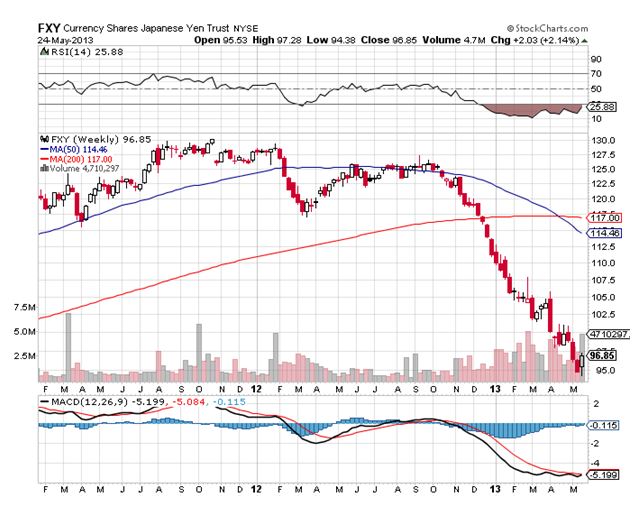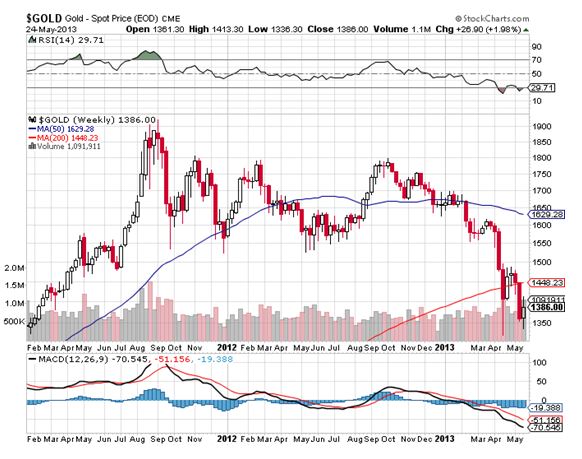 https://www.madhedgefundtrader.com/wp-content/uploads/2013/05/Anthony-Scarmucci.jpg
344
470
Mad Hedge Fund Trader
https://madhedgefundtrader.com/wp-content/uploads/2019/05/cropped-mad-hedge-logo-transparent-192x192_f9578834168ba24df3eb53916a12c882.png
Mad Hedge Fund Trader
2013-05-28 09:42:27
2013-05-28 09:42:27
SkyBridge Capital?s Anthony Scaramucci on Hedge Fund Radio