The current business model of social media is dead, and the future model seems in doubt – that was the take away from world's largest social media platform at F8 that I attended, its annual developer conference.
Co-founder and CEO Facebook (FB) Mark Zuckerberg stated at the event that "in our digital lives, we also need both public and private spaces," an impromptu call to action to migrate users into a new private digital world with Facebook dictating the terms.
The sushi must really be hitting the fan for Zuckerberg to announce his future vision of social media, and the writing is on the wall for his current social media experiment, that is, if he continues along at the same rate.
The projected $5 billion fine incurred by Facebook from the Federal Trade Commission over its privacy handling of personal data is peanuts for the social media company, but this could be the first of numerous fines doled out by regional and national regulatory bureaus that span from the Bay Area to Vietnam.
Facebook is a company that made over $55 billion in revenue last year and the $5 billion would amount to less than 10% of annual sales.
From that $55 billion, Facebook earned profits of over $22 billion, and this $22 billion is what the regulatory battles are about, along with the co-founder's tenacious defense of deploying his users as free content.
The firm has continued to post operating margins of over 40% and delivered margins of 46% last quarter, a sequential rise of 4% in Q4 2018.
The Oracle of Omaha better known as Warren Buffet cited necessitating accountability for CEOs that drive a company into a government bailout especially banks.
He advocated that these executives and their spouses should be stripped of their net worth if they damage shareholder value.
The comments were directed at the way Wells Fargo's (WFC) former CEO Tim Sloan crippled Wells Fargo and has since been sidelined during the long bull market in equities.
At some point, Zuckerberg could confront similar ructions because of his efforts at perverting democracy that has caused innumerable damage to American democracy and global society, and I am certain his legion of lawyers are already hatching a plan to tackle this thorny predicament.
If you ponder about his announcement in a zero-sum environment, it makes no sense for Facebook to pivot to "private" messages.
This leads me to believe his words are smoke and mirrors so that Facebook can perpetuate its duopoly and force digital ad players to continue to drink from the same Kool-Aid.
As before, Zuckerberg still believes this game of cat and mouse is a half-baked marketing fix.
This is why many of his trusted disciples such as former executive Chris Cox left under a shroud of mystery citing "artistic differences" in terminating his tenure at Facebook.
It is clear to many that Facebook is barreling straight into an even more frightening future.
What does the announcement mean from a business perspective?
Zuckerberg will continue to purge anyone that disagrees with him, even trusted lieutenants, and continue to integrate the family of apps into one big platform that includes Facebook, Instagram, and WhatsApp messenger.
These three will become one and thus, Zuckerberg's ad machine rolls on like the dystopian action film Mad Max.
Let me remind you, these drastic measures boil down to Facebook doing everything they can to keep content costs down.
If they, for example, have to go the same route as Netflix (NFLX) – overpaying for the best actors and directors to generate premium content, the stock would halve the next day.
And that is what Zuckerberg is desperately hoping to avoid after the 30% dip in shares in 2018 because of regulatory headwinds.
Combining the three apps would be impossible to regulate at a time that regulation is rearing its ugly head.
Zuckerberg is intentionally upping the ante and accruing more risk in the hope that Facebook can outmuscle its way through in one piece.
The ad industry is crying out for something new, but as long as Zuckerberg's claws are firmly into the meat of the digital ad budgets for most companies, he gets to decide how the industry develops because he knows the ad dollars will stick.
In the future, your private chats won't be private because Zuckerberg will be mining the data for ad dollar revenue.
No matter what he says, nothing will change unless Facebook goes in an entirely new direction which would inhibit sales.
Until the fines become material, let's say 70% of annual revenue or something of that nature, a $5 billion hit to the bottom line will not persuade the management to transform their practices.
Expect less privacy, and WhatsApp and Instagram to be heavily monetized through ad promotion and data mining even though Zuckerberg pledging his company won't hold user data "longer than necessary."
As for Facebook itself, Zuckerberg can't throw his baby out with the bathwater and will hope to minimize its deceleration by bundling it with the growth trajectory of WhatsApp and Instagram.
Instead of major structural changes, Zuckerberg continues to beat around the bush saying, "You should expect that we're not going to store your data in countries where there's weak data protection."
This is not the crux of the problem and shows Zuckerberg is still paying lip service and not ponying up to reality.
Attaching Facebook and its dying model is not an attractive strategy leading to a slew of executive resignations.
I believe this could all end in calamity for Zuckerberg as he figures piling on more risk onto the elevated risk levels is the right decision making Warren Buffet's point for him about CEO's accountability.
Should Zuckerberg refund shareholders if his flight turns into a suicide mission then claims to be an unwitting victim?
And how does he even refund democracy with his apps causing major unrest to society such as killings that occur because of the distribution of fake news on his platforms?
Making a hot potato hotter might work for the short term and if ad dollars stream into WhatsApp and Instagram, Zuckerberg will claim victory.
But at some point, the potato will scald his hands so bad that it will drop.
Your private chats will be the content at the fulcrum of his data broker empire since his "digital town square" approach isn't working anymore.
The company is utterly incentivized to figure out how to continue this ad revenue carnival because 93% of total revenue last quarter came from digital ads which is up from the prior year when it constituted 89%.
It all sounds like a big brother apocalyptical novel, which we are in, scarily, in putting out this dialogue before the firestorm starts, Facebook wants to normalize, and front runs the craziness of selling your private chat data before it becomes a national issue.
Will regulators shut this down or will they be naïve and turn a blind eye?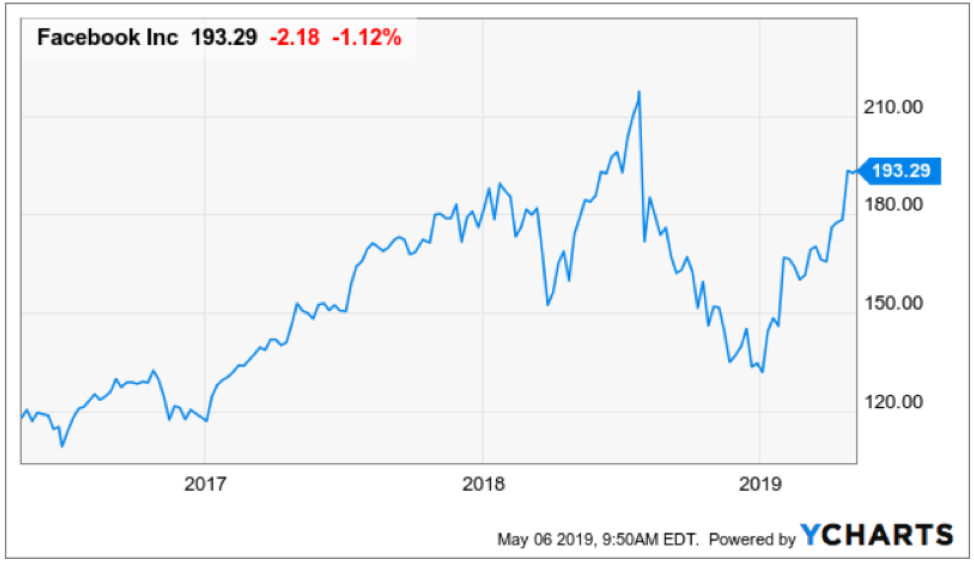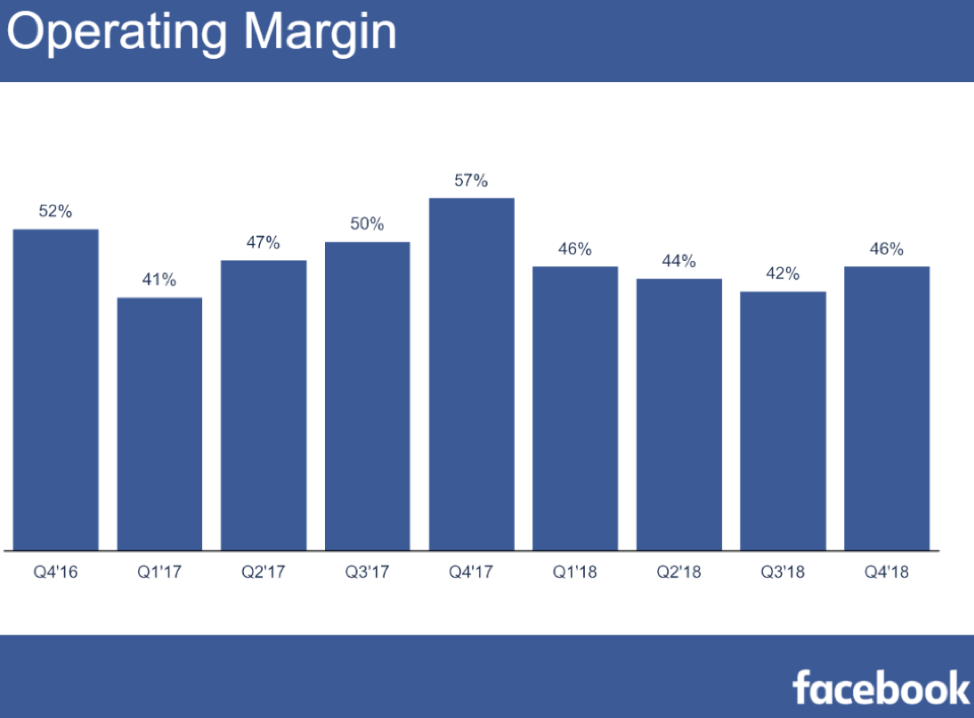 https://www.madhedgefundtrader.com/wp-content/uploads/2019/05/fb-operating-margin-1.png
718
974
Mad Hedge Fund Trader
https://www.madhedgefundtrader.com/wp-content/uploads/2019/05/cropped-mad-hedge-logo-transparent-192x192_f9578834168ba24df3eb53916a12c882.png
Mad Hedge Fund Trader
2019-05-07 04:06:46
2019-07-11 13:16:46
The Lurking Dangers Behind Facebook