Landing my 1932 de Havilland Tiger Moth biplane can be dicey.
For a start, it has no brakes. That means I can only land on grass fields and hope my tail skid catches before I run out of landing strip. If it doesn't, the plane will hit the end, nose over, and dump a fractured gas tank on top of me. Bathing in 30 gallons of 100 octane gasoline with sparks flying is definitely NOT a good long term health plan.
The stock market is starting to remind me of landing that Tiger Moth. On Friday, all four main stock indexes closed at all-time highs for the first time since pre-pandemic January. A record $115 billion poured into equity mutual funds in November. This has all been the result of multiple expansion, not newfound earnings.
Yet, stocks seem hell-bent on closing out 2020 at the highs.
And there is a major factor that the market is completely ignoring. What if the Democrats win the Senate in Georgia?
If so, Biden will have the weaponry to go bold. The economy goes from zero stimulus to maybe $6 trillion raining down upon it over the next six months. That will go crazy, possibly picking up another 10%, or 3,000 Dow points on top of the post-election 4,000 points we have seen so far.
That is definitely NOT in the market.
The other big decade-long trend that is only just starting is the weak US dollar. Lower interest rates for longer were reaffirmed by the appointment of my former economics professor Janet Yellen as Treasury Secretary.
A feeble dollar brings us a fading bond market, as half the buyers are foreigners. A sickened greenback also provides the launching pad for all non-dollar assets to take off like a rocket, including commodities (FCX), precious metals (GLD), (SLV), Bitcoin, and the currencies (UUP), (FXE), (FXA), (FXB), (FXY), and emerging stock markets like China (FXI), Brazil (EWZ), Thailand (THD), and Peru (EPU).
All of this is happening in the face of a US economy that is clearly falling apart. Weekly jobless claims for November came in at 245,000, compared to a robust 638,000 in October, taking the headline unemployment rate down to 6.9%. The real U6 unemployment rate stands at an eye-popping 12.0%, or 20 million.
Some 10.7 million remain jobless, 900,000 higher than in February. Transportation and Warehousing were up 140,000, Professional & Business Services by 60,000, and Health Care 46,000. Retail was down 35,000 as stores shut down at a record pace.
OPEC cuts a deal, adding 500,000 barrels a day to the global supply. The hopes are that a synchronized global recovery can take additional supply. Texas tea finally busts through a month's long $44 cap, the highest since March. Avoid energy. I'd rather buy more Tesla, the anti-energy.
Black Friday was a disaster, with in-store shopping down 52%. Long lines and 25% capacity restrictions kept the crowds at bay. If you don't have an online presence, you're dead. In the meantime, online spending surged by 26%.
Amazon (AMZN) hires 437,000 in 2020, probably the greatest hiring binge since WWII, and is continuing at the incredible rate of 3,000 a week.  That takes its global workforce to 1.2 million. Most are $12 an hour warehouse and delivery positions. The company has been far and away the biggest beneficiary of the pandemic as the world rushed to online commerce.
Tesla's (TSLA) full self-driving software may be out in two weeks, instead of the earlier indicated two years. The current version only works on freeways. The full street to street version could be worth $8,000 a car in upgrades. Another reason to go gaga over Tesla stock.
Goldman Sachs raised Tesla target to $780, the Musk increased market share to a growing market. No threat from General Motors yet, just talk. Volkswagen is on the distant horizon. In the meantime, Tesla super bear Jim Chanos announced he is finally cutting back his position. He finally came to the stunning conclusion that Tesla is not being valued as a car company. Go figure. Short interest in Tesla has plunged from a peak of 35% in March to 6% today. It's learning the hard way.
The U.S. manufacturing sector pauses, activity in the U.S. manufacturing sector barely ticked up in November as production and new orders cratered, data from a survey compiled by the Institute for Supply Management showed on Tuesday. The ISM Manufacturing Report on Business PMI for November stood at 57.5, slipping from 59.3 in October.
Salesforce (CRM) overpays for workplace app Slack, knocking its stock down 9%. This is worth a buy the dip trade in the short-term and this is still a great tech company which is why the Mad Hedge Tech Letter sent out a tech alert on Salesforce on the dip.
Weekly Jobless Claims dive, with Americans applying for unemployment benefits falling last week to 712,000 down from 787,000 the week before. The weakness is unsurprising as we head into seasonal Christmas hiring.
The end of the tunnel for Boeing (BA) as they bring to an end an awful 2020. Irish-based airline Ryanair Holdings placed a large order for a set of brand new Boeing 737 MAX aircraft, giving the plane maker a shot in the arm as the single-aisle jet comes off an unprecedented 20-month grounding.
Ryanair, Europe's low-cost carrier, has 135 Boeing 737 MAX jets on order and options to bring the total to 200 or more. Hopefully, they won't crash this time around. My fingers are crossed.
Dollar Hits 2-1/2 Year Low. With global economies recovering, the next big-money move will be out of the greenback and into the Euro (FXE), the Aussie (FXA), the Looney (FXC), the Japanese yen (FXY), the British pound (FXB), and Bitcoin. Keeping interest rates lower for longer will accelerate the downtrend.

When we come out the other side of this pandemic, we will be perfectly poised to launch into my new American Golden Age, or the next Roaring Twenties. With interest rates still at zero, oil cheap, there will be no reason not to. The Dow Average will rise by 400% to 120,000 or more in the coming decade. The American coming out the other side of the pandemic will be far more efficient and profitable than the old. Dow 120,000 here we come!
My Global Trading Dispatch catapulted to another new all-time high. December is up 5.34%, taking my 2020 year-to-date up to a new high of 61.78%.
That brings my eleven-year total return to 417.69% or double the S&P 500 over the same period. My 11-year average annualized return now stands at a nosebleed new high of 38.00%. My trailing one-year return exploded to 64.56%. I'm running out of superlatives, so there!
I managed to catch the 50%, two-week Tesla melt-up with a 5X long position, which is always nice for performance.
The coming week will be a slow one on the data front. We also need to keep an eye on the number of US Coronavirus cases at 14.5 million and deaths at 285,000, which you can find here.
When the market starts to focus on this, we may have a problem.
On Monday, December 7 at 4:00 PM EST, US Consumer Credit is out.

On Tuesday, December 8 at 11:00 AM, the NFIB Business Optimism Index is published.
On Wednesday, December 9 at 8:00 AM, MBA Mortgage Applications for the previous week are released.
On Thursday, December 10 at 8:30 AM, the Weekly Jobless Claims are published. At 9:30 AM, US Core Inflation is printed.
On Friday, November 11, at 9:30 AM EST, the  US Producer Price Index is announced. At 2:00 PM, we learn the Baker-Hughes Rig Count.
As for me, at least there is one positive outcome from the pandemic. Boy Scout Christmas tree sales are absolutely through the roof! We took delivery of 1,300 trees from Oregon for our annual fundraiser expected to sell them in two weeks. We cleared out our entire inventory in a mere six days!
We sold trees as fast as we could load them. With the scouts tying the knots, only one fell onto the freeway on the way home. An "all hands on deck" call has gone out to shift the inventory.
It turns out that tree sales are booming nationally. The $2 billion a year market places 21 million trees annually at an average price of $8 and are important fundraisers for many non-profit organizations. It seems that people just want something to feel good about this year.
Governor Gavin Newsome's order to go into a one-month lockdown Sunday night inspired the greatest sales effort I have ever seen, and I worked on a Morgan Stanley sales desk! We shifted the last tree hours before the deadline, which was full of mud with broken branches and had clearly been run over by a truck at a well-deserved 50% discount.
I can't wait until next year!
Stay healthy.
John Thomas
CEO & Publisher
The Diary of a Mad Hedge Fund Trader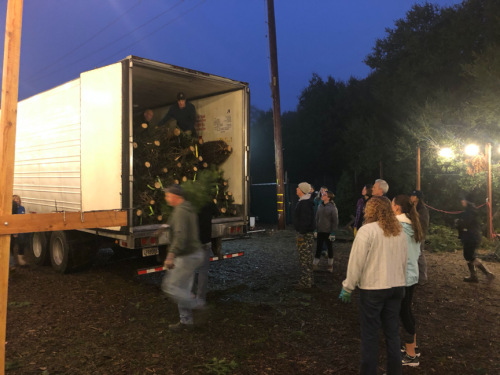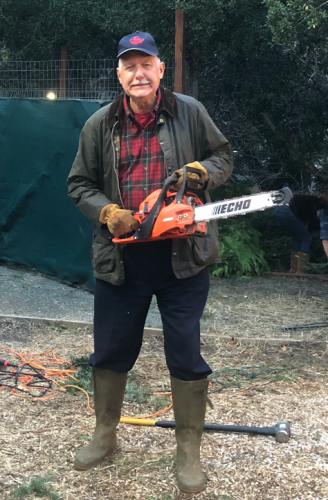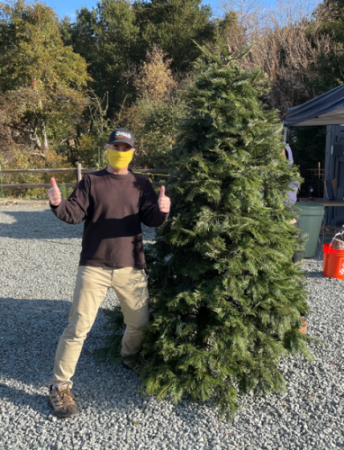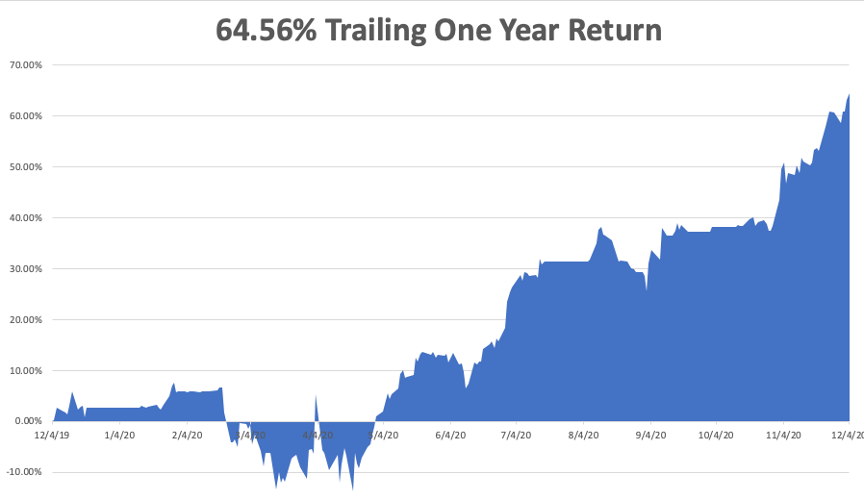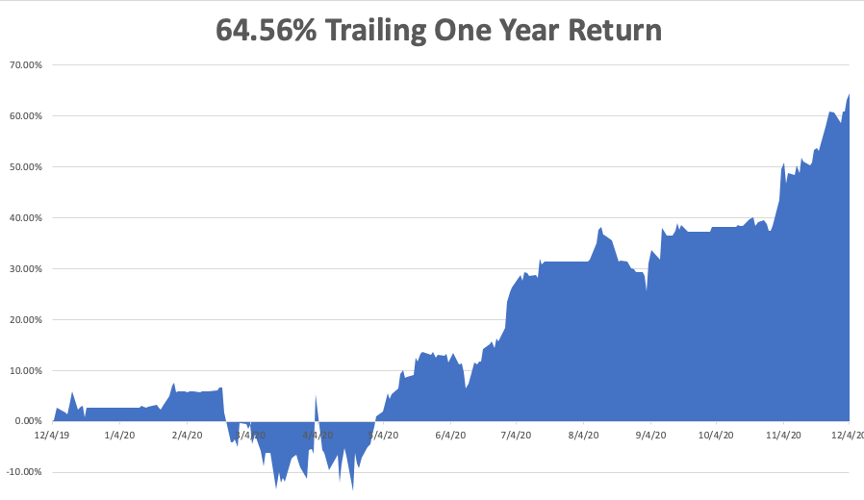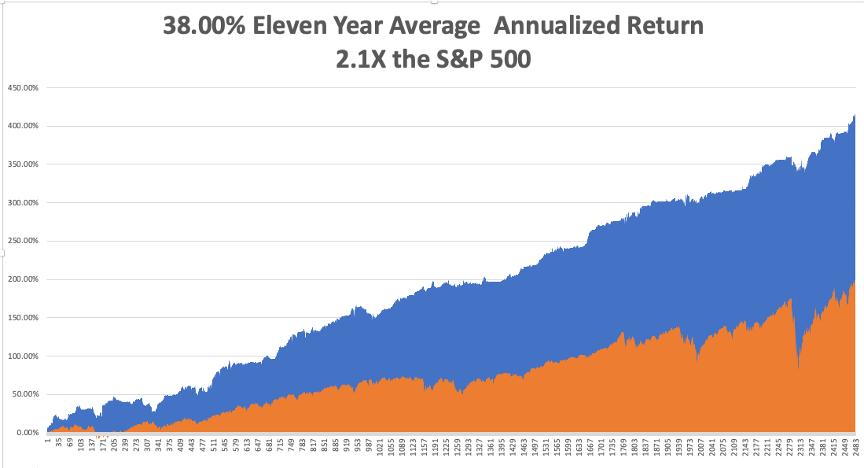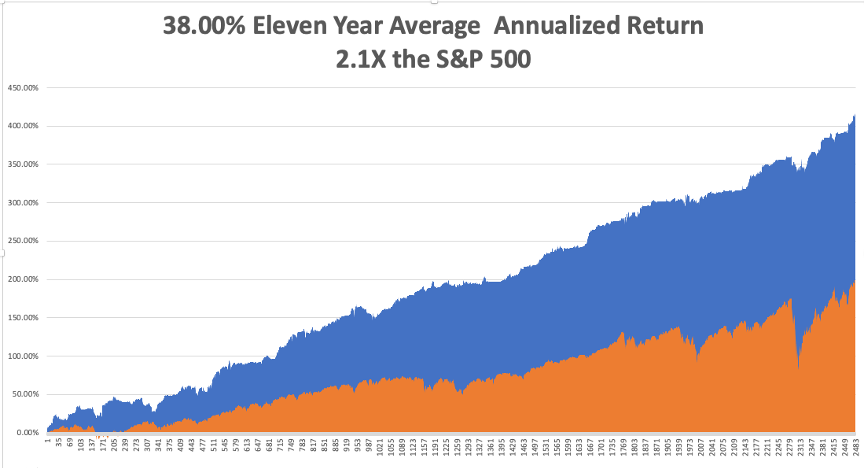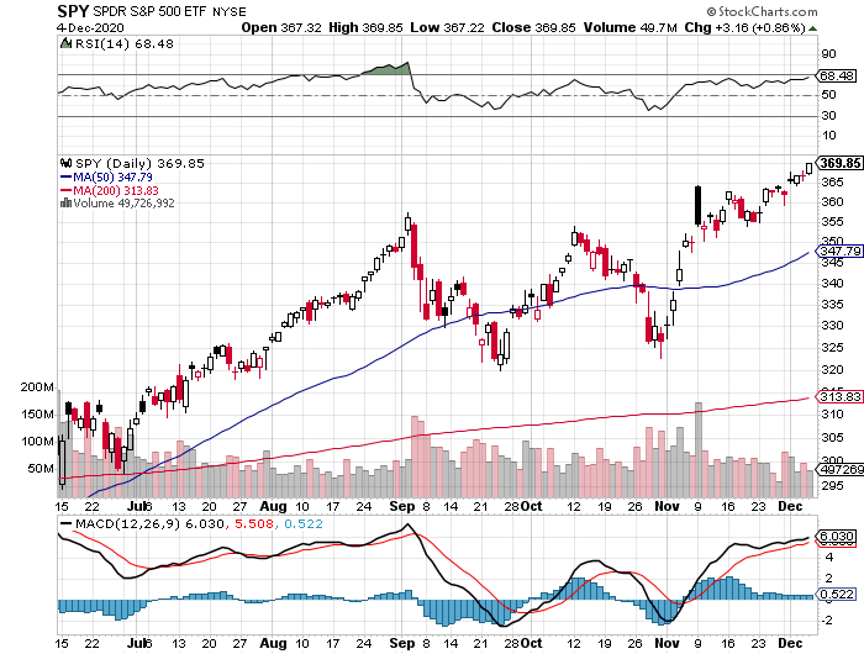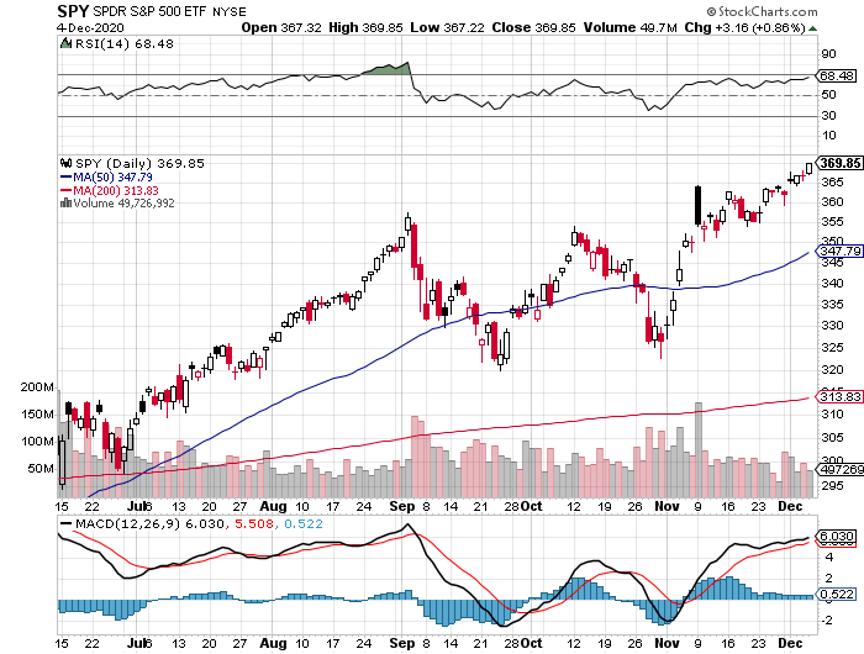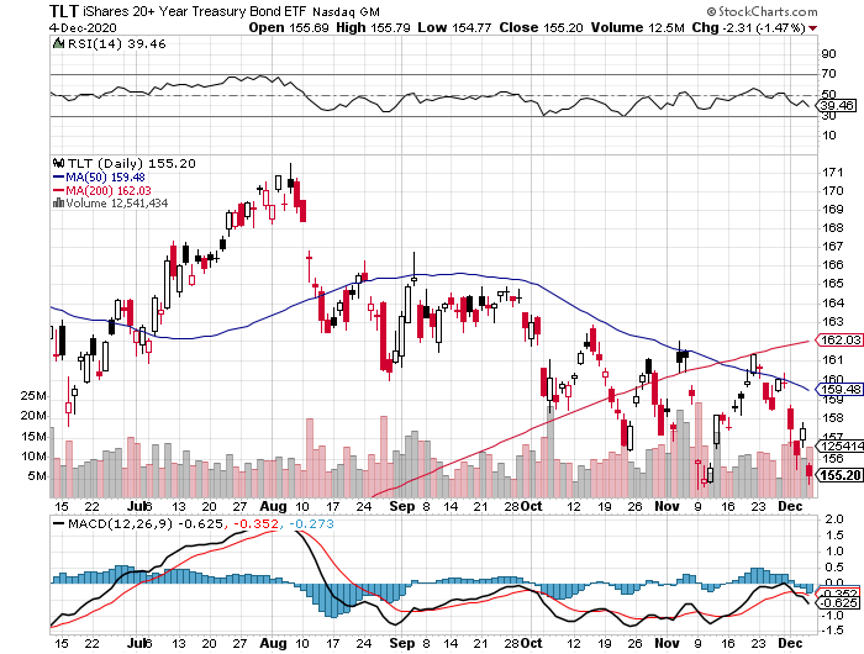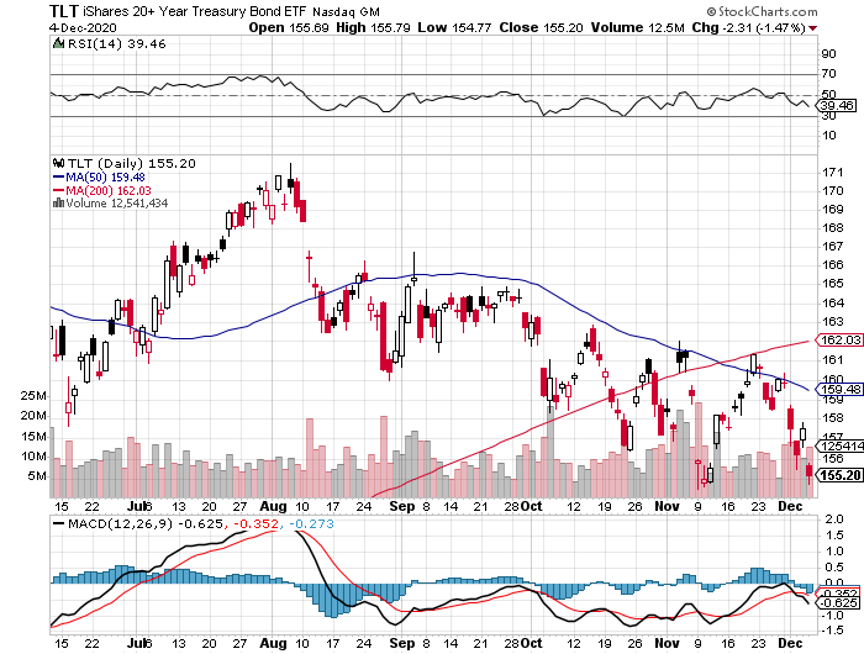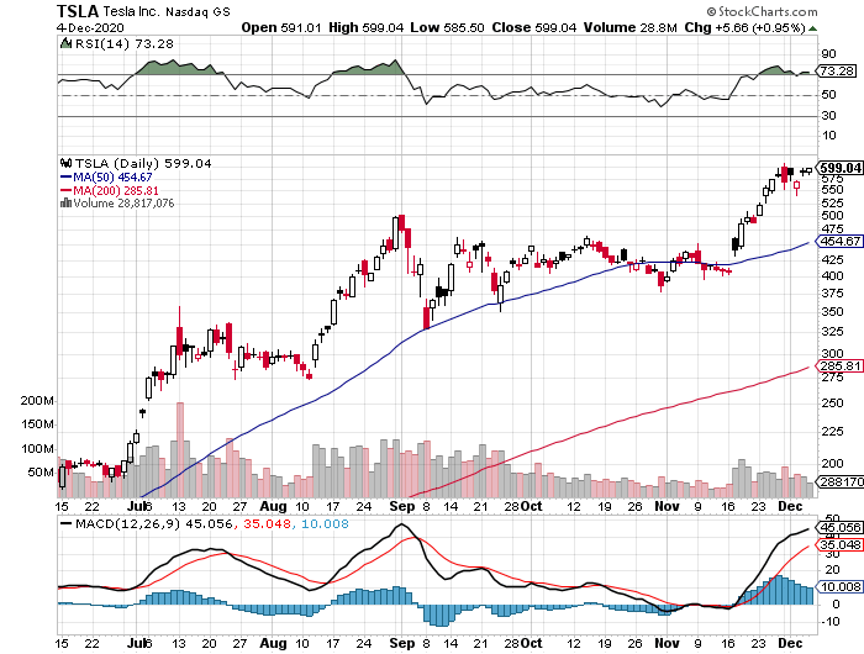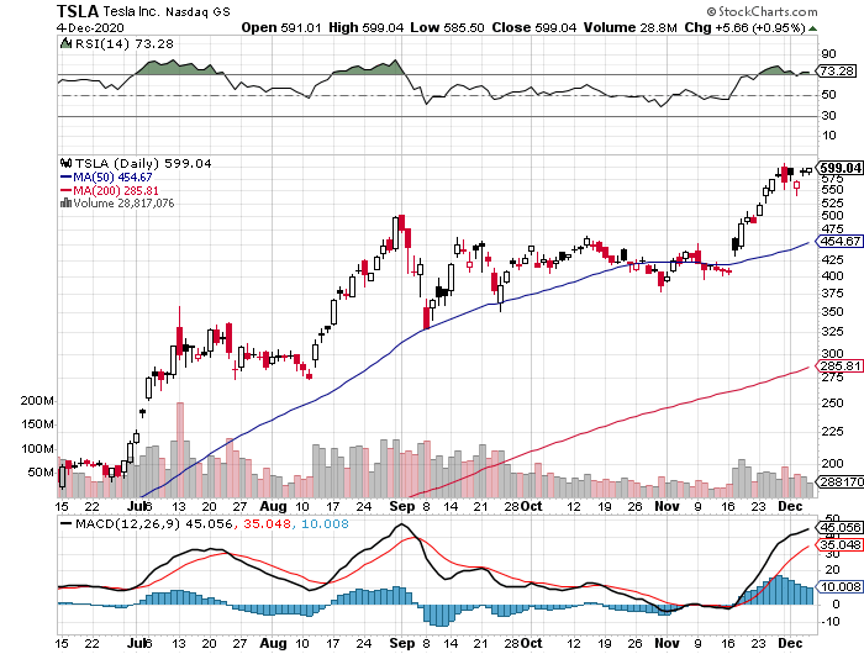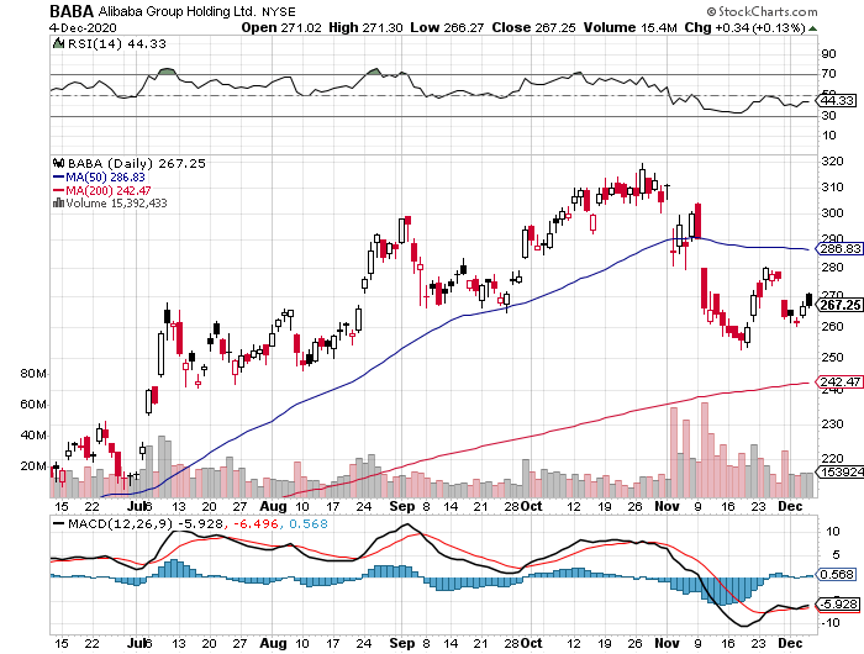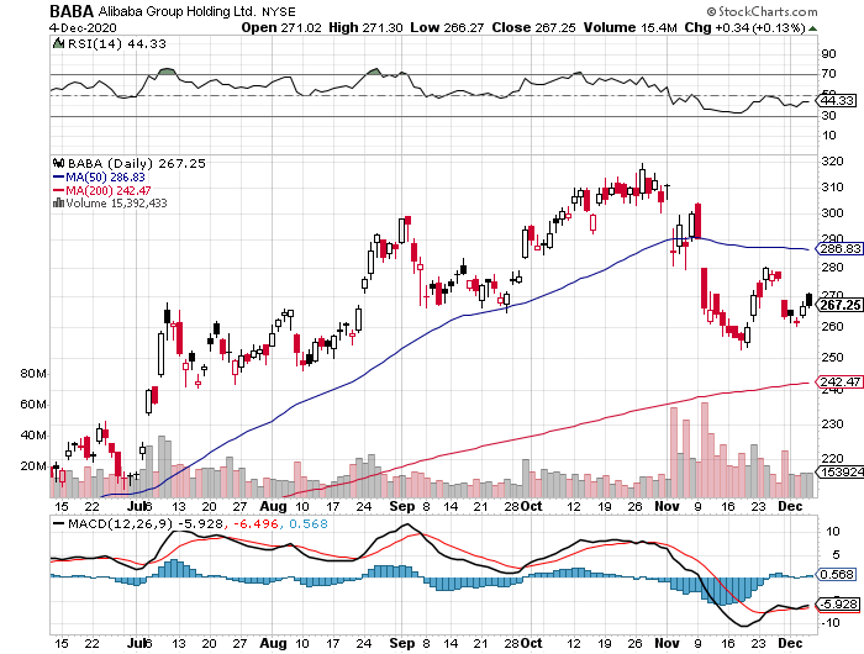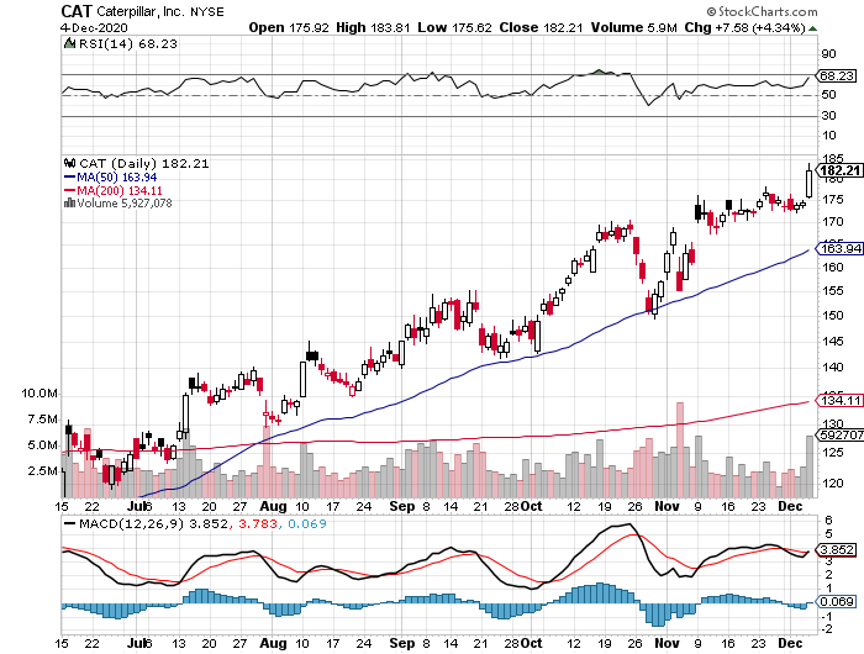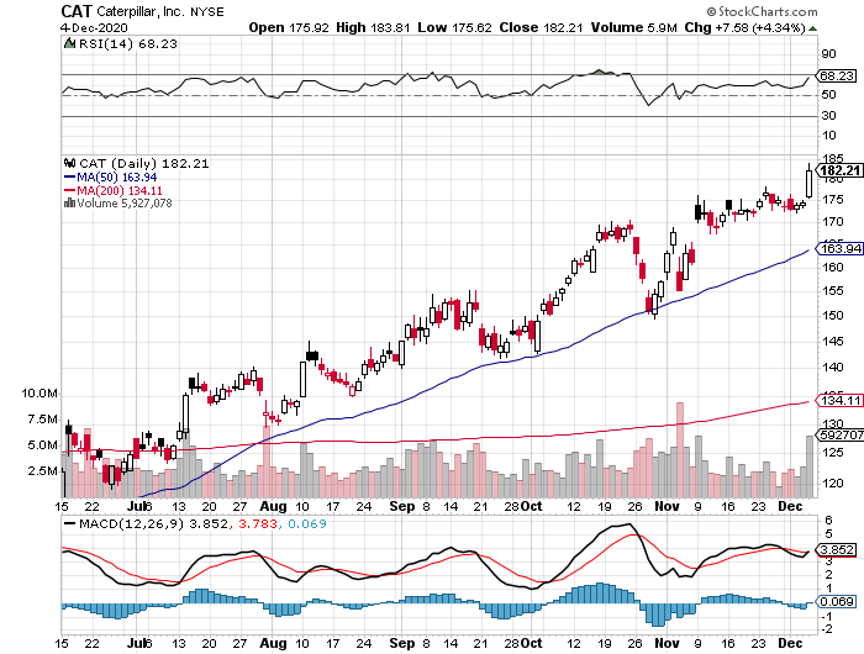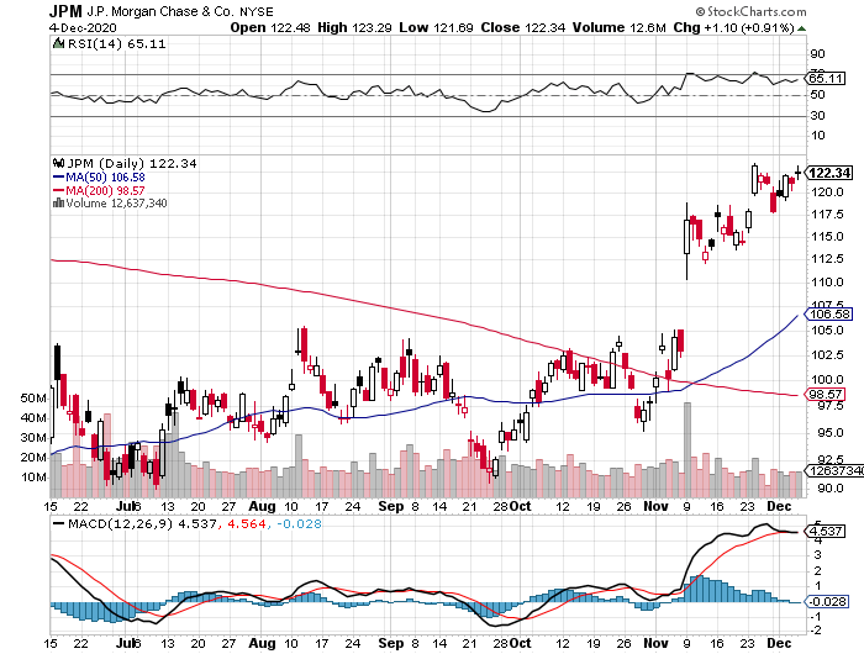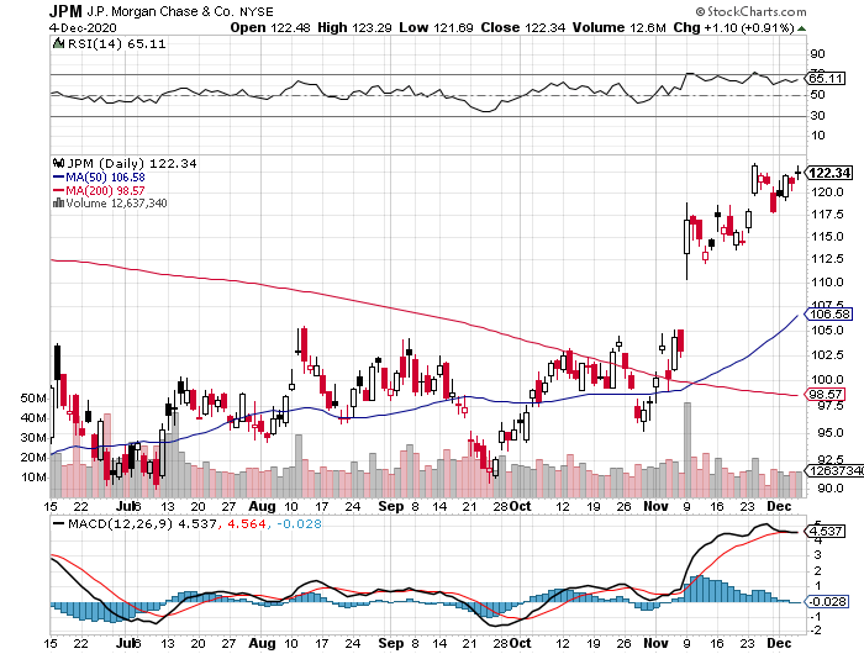 https://www.madhedgefundtrader.com/wp-content/uploads/2020/12/john-thomas-chainsaw-e1607348125295.png
500
328
Mad Hedge Fund Trader
https://madhedgefundtrader.com/wp-content/uploads/2019/05/cropped-mad-hedge-logo-transparent-192x192_f9578834168ba24df3eb53916a12c882.png
Mad Hedge Fund Trader
2020-12-07 09:02:52
2020-12-07 09:18:03
The Market Outlook for the Week Ahead, or a Dicey Landing