This is one of those markets where you should have followed your mother's advice and become a doctor.
I was shocked, amazed, and gobsmacked when the Q1 GDP came in at a red hot 3.2%. The economy had every reason to slow down during the first three months of 2019 with the government shutdown, trade war, and terrible winter. Many estimates were below 1%.
I took solace in the news by doing what I do best: I shot out four Trade Alerts within the hour.
Of course, the stock market knew this already, rising almost every day this year. Both the S&P 500 and the NASDAQ (QQQ) ground up to new all-time highs last week. The Dow Average will be the last to fall.
Did stock really just get another leg up, or this the greatest "Sell the news" of all time. Nevertheless, we have to trade the market we have, not the one we want or expect, so I quickly dove back in with new positions in both my portfolios.
One has to ask the question of how strong the economy really would have been without the above self-induced drags. 4%, 5%, yikes!
However, digging into the numbers, there is far less than meets the eye with the 3.2% figure. Exports accounted for a full 1% of this. That is unlikely to continue with Europe in free fall. A sharp growth in inventories generated another 0.7%, meaning companies making stuff that no one is buying. This is growth that has been pulled forward from future quarters.
Strip out these one-off anomalies and you get a core GDP that is growing at only 1.5%, lower than the previous quarter.
What is driving the recent rally is that corporate earnings are coming in stronger than expected. Back in December, analysts panicked and excessively cut forecasts.
With half of the companies already reporting, it now looks like the quarter will come in a couple of points higher than lower. That may be worth a rally of a few more percentage points higher for a few more weeks, but not much more than that.
 
So will the Fed raise rates now? A normal Fed certainly would in the face of such a hot GDP number. But nothing is normal anymore. The Fed canceled all four rate hikes for 2019 because the stock market was crashing. Now it's booming. Does that put autumn rate hikes back on the table, or sooner?
Microsoft (MSFT) knocked it out of the park with great earnings and a massive 47% increase in cloud growth. The stock looks hell-bent to hit $140, and Mad Hedge followers who bought the stock close to $100 are making a killing. (MSFT) is now the third company to join the $1 trillion club.
And it's not that the economy is without major weak spots. US Existing Home Sales dove in March by 5.9%, to an annualized 5.41 million units. Where is the falling mortgage rate boost here? Keep avoiding the sick man of the US economy. Car sales are also rolling over like the Bismarck, unless they're electric.
Trump ended all Iran oil export waivers and the oil industry absolutely loved it with Texas tea soaring to new 2019 highs at $67 a barrel. Previously, the administration had been exempting eight major countries from the Iran sanctions. More disruption all the time. The US absolutely DOES NOT need an oil shock right now, unless you're Exxon (XOM), Chevron (CVX), or Occidental Petroleum (OXY).
NASDAQ hit a new all-time high. Unfortunately, it's all short covering and company share buybacks with no new money actually entering the market. How high is high? Tech would have to quadruple from here to hit the 2000 Dotcom Bubble top in valuation terms.
Tesla lost $700 million in Q1, and the stock collapsed to a new two-year low. It's all because the EV subsidy dropped by half since January. Look for a profit rebound in quarters two and three. Capital raise anyone? Tesla junk bonds now yielding 8.51% if you're looking for an income play. After a very long wait, a decent entry point is finally opening up on the long side.
The Mad Hedge Fund Trader blasted through to a new all-time high, up 16.02% year to date, as we took profits on the last of our technology long positions. I then added new long positions in (DIS), (FCX), and (INTU) on the hot GDP print, but only on a three-week view.
I had cut both Global Trading Dispatch and the Mad Hedge Technology Letter services down to 100% cash positions and waited for markets to tell us what to do next. And so they did.
I dove in with an extremely rare and opportunistic long in the bond market (TLT)  and grabbed a quickie 14.61% profit on only three days.
April is now positive +0.60%.  My 2019 year to date return gained to +16.02%, boosting my trailing one-year to +21.17%. 
 
My nine and a half year shot up to +316.16%. The average annualized return appreciated to +33.87%. I am now 80% in cash with Global Trading Dispatch and 90% cash in the Mad Hedge Tech Letter.
The coming week will see another jobs trifecta.
On Monday, April 29 at 10:00 AM, we get March Consumer Spending. Alphabet (GOOGL) and Western Digital (WDC) report.
On Tuesday, April 30, 10:00 AM EST, we obtain a new Case Shiller CoreLogic National Home Price Index. Apple (AAPL), MacDonald's (MCD), and General Electric (GE) report.
On Wednesday, May 1 at 2:00 PM, we get an FOMC statement.
QUALCOMM (QCOM) and Square (SQ) report. The ADP Private Employment Report is released at 8:15 AM.
On Thursday, May 2 at 8:30 AM, the Weekly Jobless Claims are produced. Gilead Sciences (GILD) and Dow Chemical (DOW) report.
On Friday, May 3 at 8:30 AM, we get the April Nonfarm Payroll Report. Adidas reports, and Berkshire Hathaway (BRK/A) reports on Saturday.
As for me, to show you how low my life has sunk, I spent my only free time this weekend watching Avengers: Endgame. It has already become the top movie opening in history which is why I sent out another Trade Alert last week to buy Walt Disney (DIS).
I supposed that now we have all become the dumb extension to our computers, the only entertainment we should expect is computer-generated graphics with only human voice-overs.
Good luck and good trading.
John Thomas
CEO & Publisher
The Diary of a Mad Hedge Fund Trader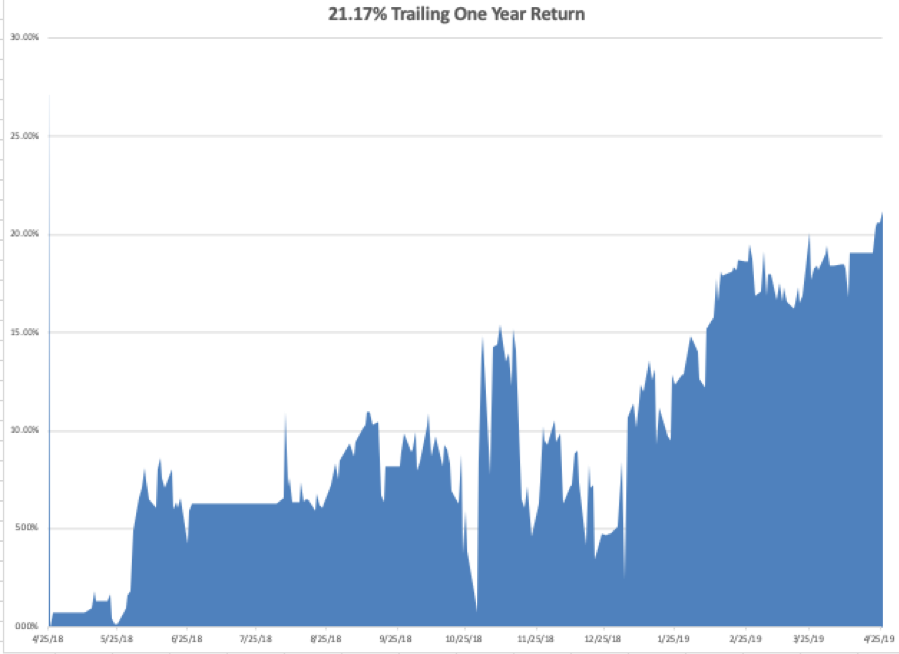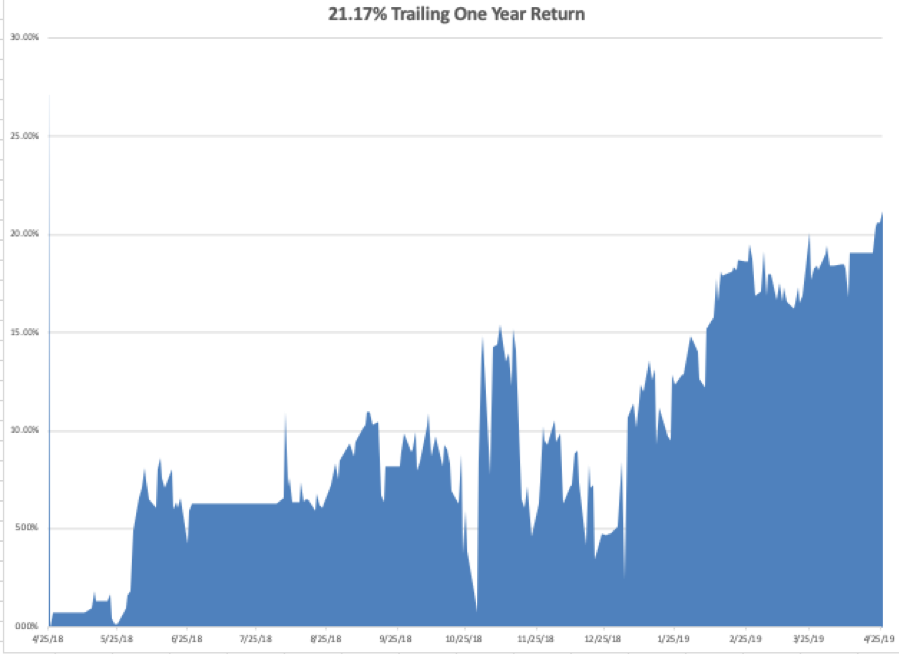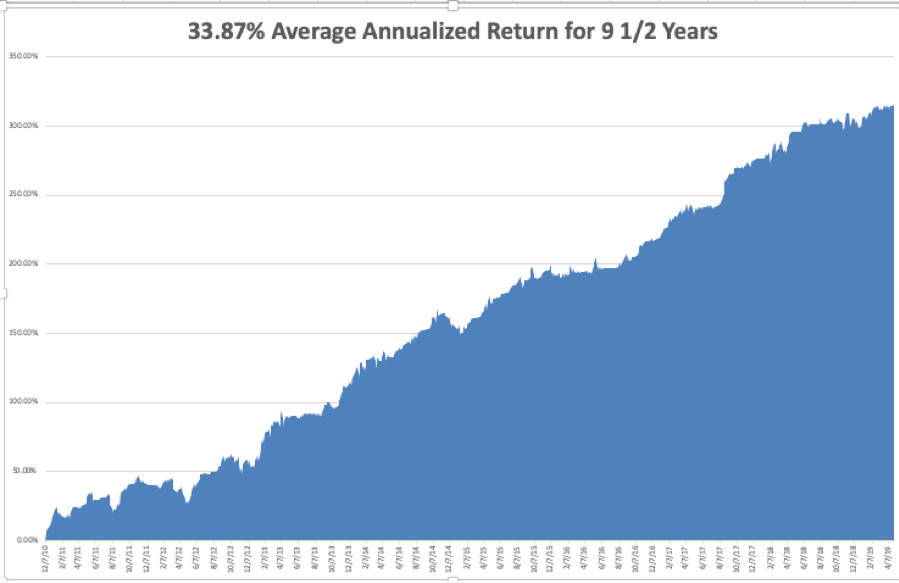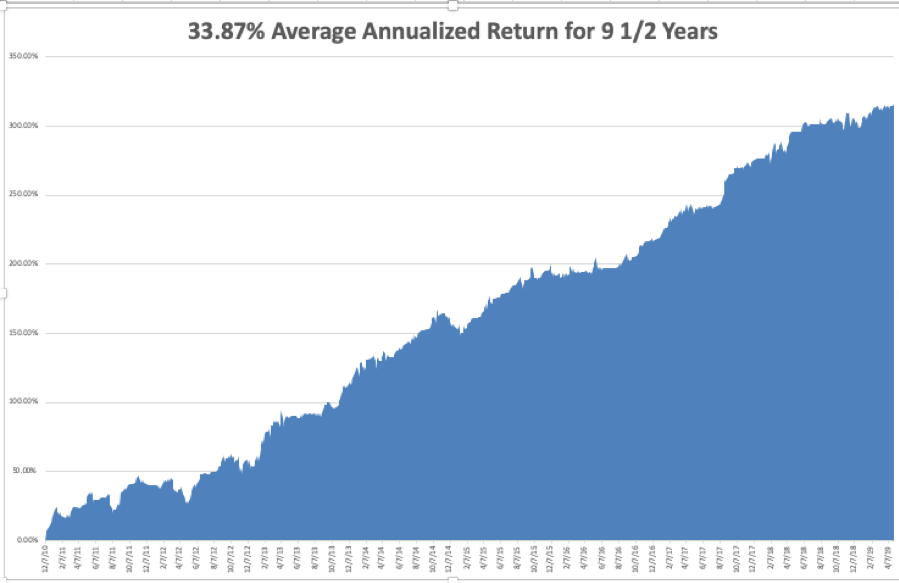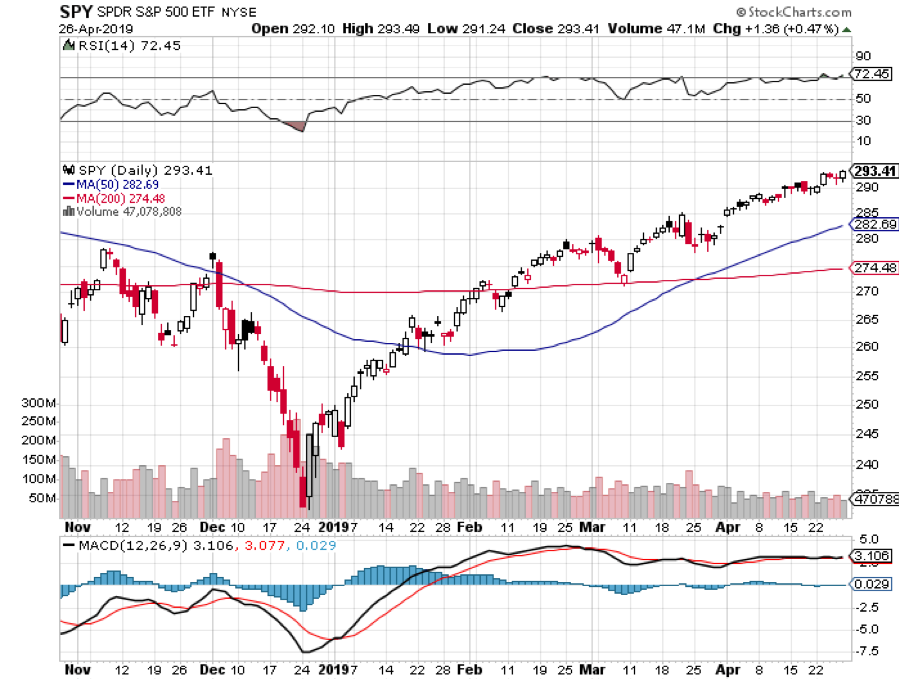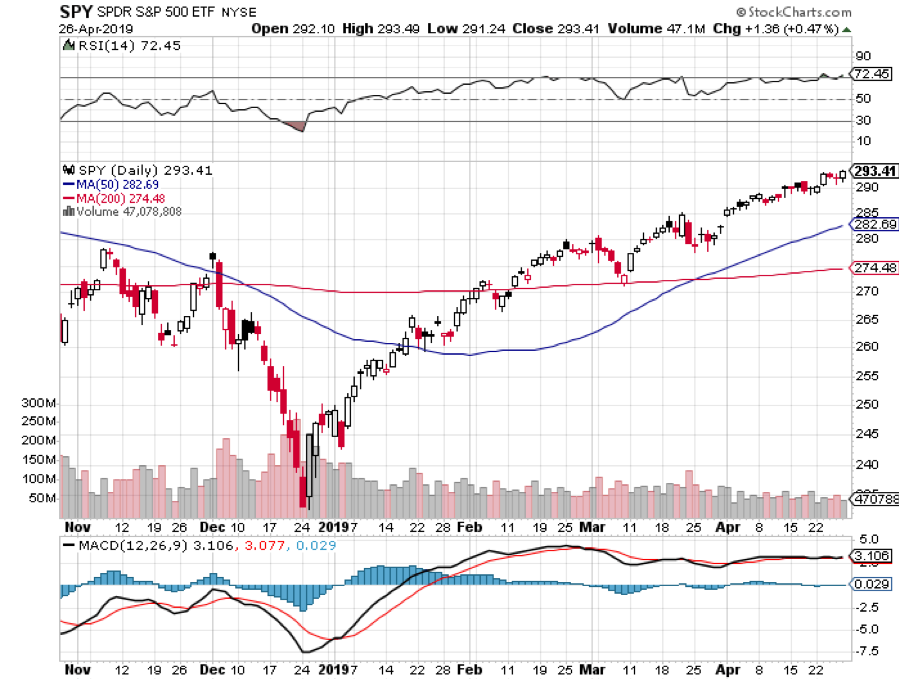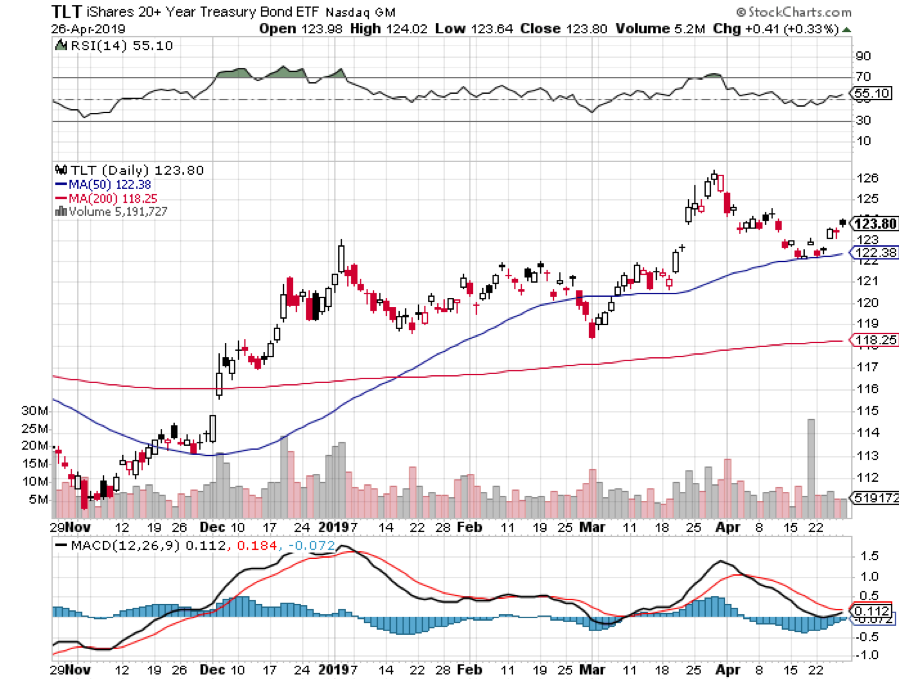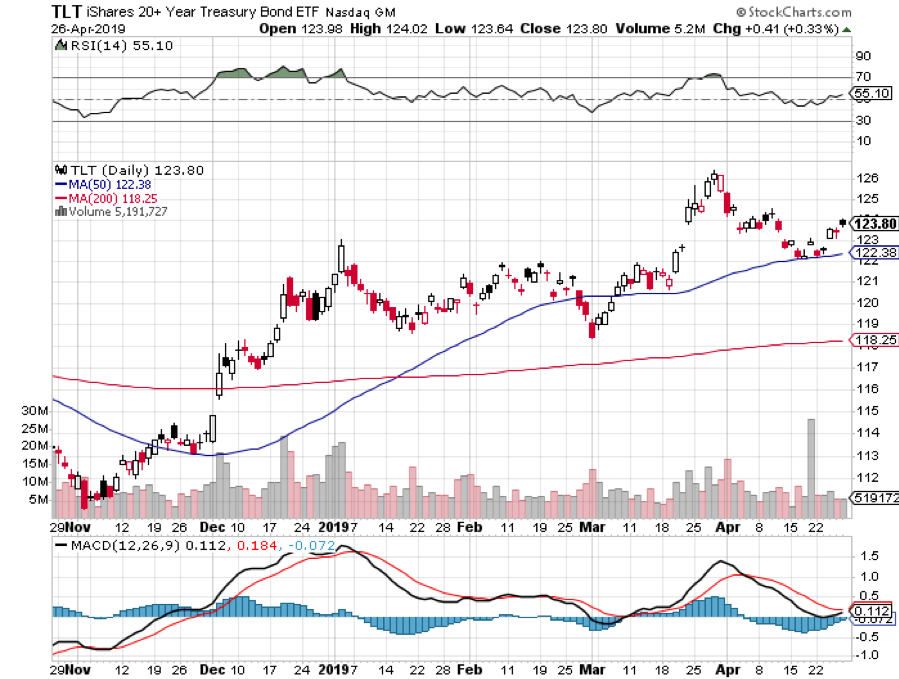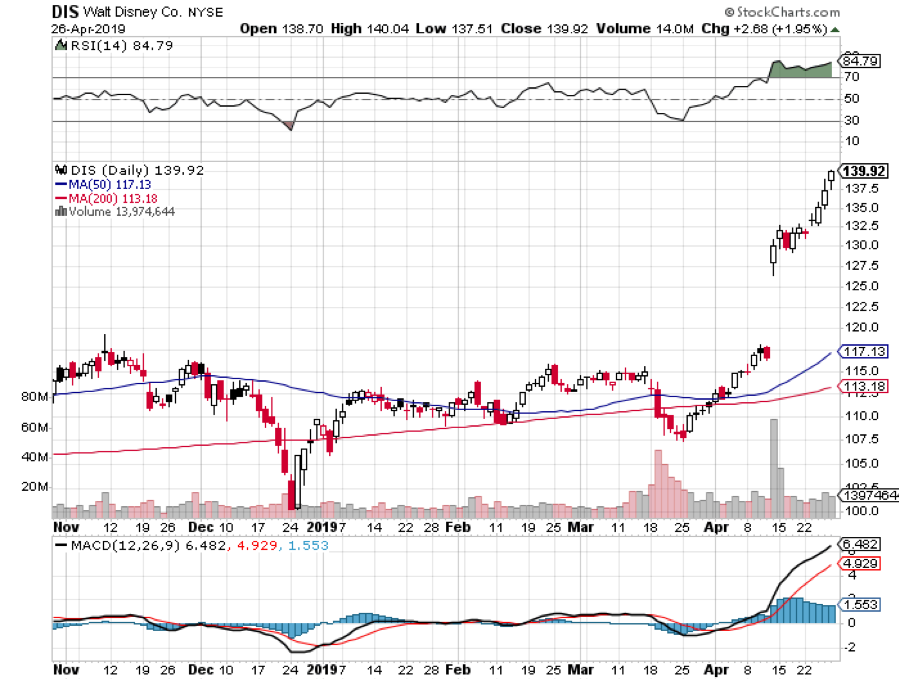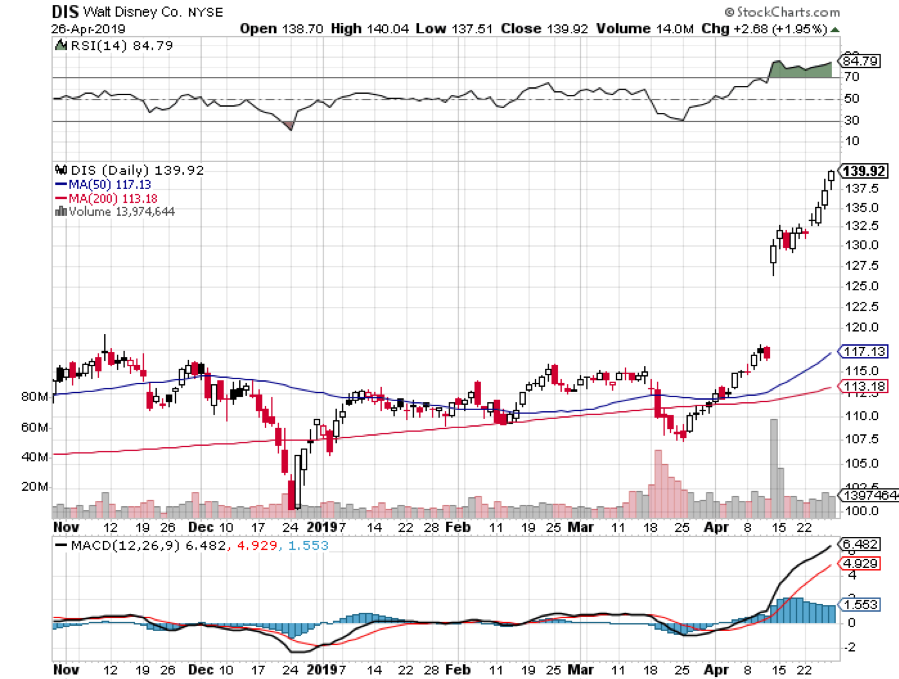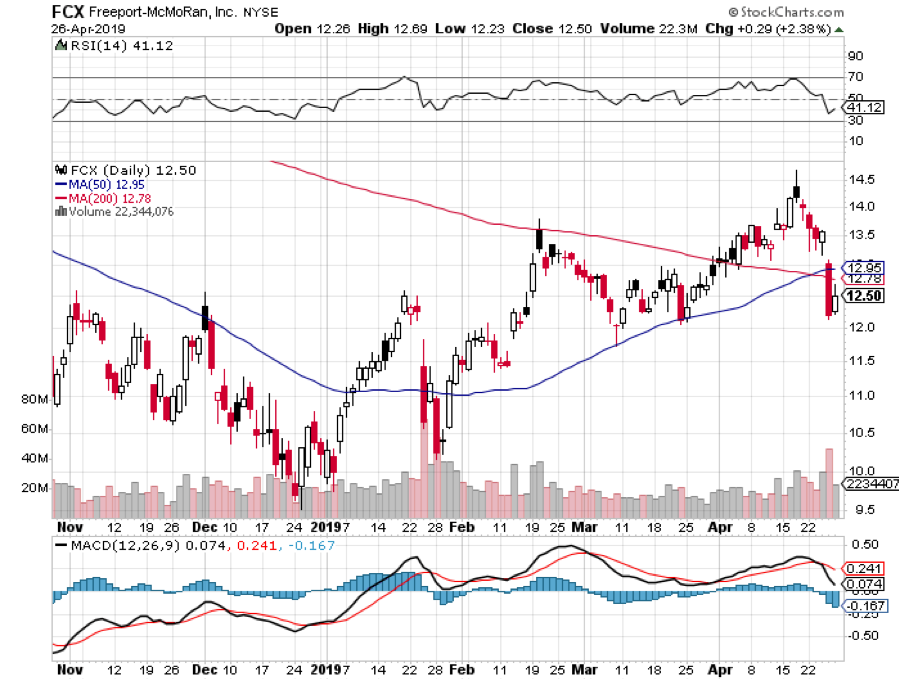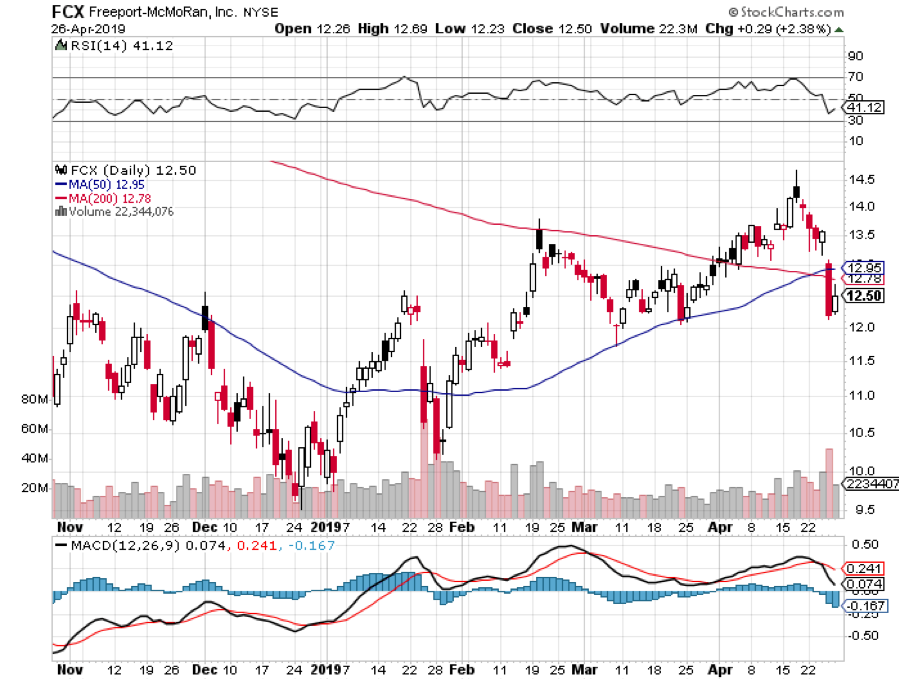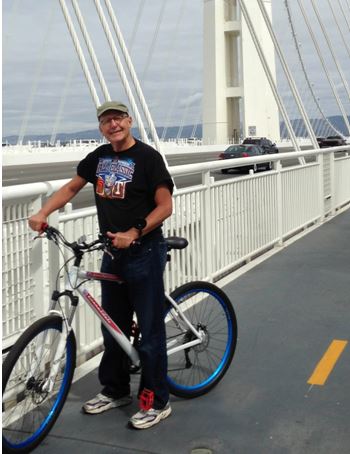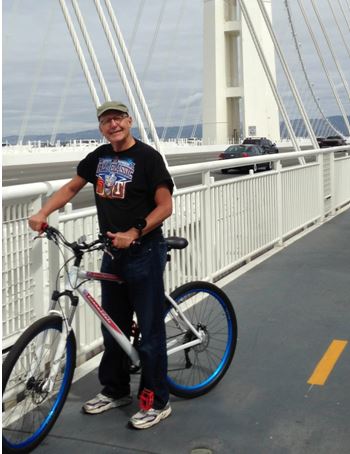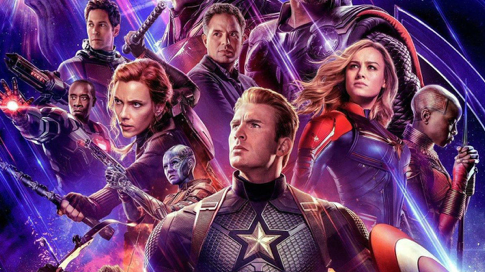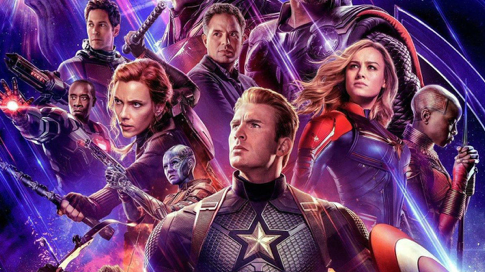 https://www.madhedgefundtrader.com/wp-content/uploads/2019/04/avengers.png
272
485
Mad Hedge Fund Trader
https://madhedgefundtrader.com/wp-content/uploads/2019/05/cropped-mad-hedge-logo-transparent-192x192_f9578834168ba24df3eb53916a12c882.png
Mad Hedge Fund Trader
2019-04-29 01:06:45
2019-07-09 03:53:45
The Market Outlook for the Week Ahead, or Another Leg Up for the Market