Epidemics ebb and flow.
Every spike is followed by a retreat. The cycle continues until everyone has been exposed to the disease….or is dead.
Covid-19 has been on a tear for the last two months, doubling the number of US deaths to 162,000. An interim peak is just around the corner.
What happens when Covid takes a vacation? All existing trends in the financial markets will reverse. The big tech stocks will take a long-needed rest. Bonds will sell off. Gold will retest its recent breakout level at $1927. The US dollar will briefly get off the mat.
That means we are about to see a resurgence of "recovery" stocks, which have been ignored since June due to the declining probability of an economic resurgence as the "V" shaped recovery went out the window. Any break in the disease will bring a rally in this group. Those include hotels, casinos, movie theaters, restaurants, airlines, cruise lines….and banks.
Banks are far and away the quality play here. While other sectors may not see black ink for years, or may not survive at all, banks are making money right now.
Thanks to Dodd-Frank, the banks entered this crisis with less leverage and far stronger balance sheets than in 2008-2009. They will profit from falling bond prices, rising interest rates, waning defaults, and benefit mightily from generous government subsidies from multiple stimulus programs.
Institutions are underweight in banks, yet they are still at two-thirds of their January peak prices when the market leaders are 50% above old all-time highs.
If I am wrong and the next "recovery" rally takes weeks, or even months to start, they will continue to drift sideways. That makes them perfect candidates for short-dated option calls spreads. These make money whether the share goes up, sideways, or down small.
The campaign for a spectacular second-half performance has begun!

The U.S. Economy added jobs at a slower pace.  US job growth weakened in July, with only 1.763 million people re-employed around the US as opposed to nearly 5 million in June, higher than estimates. The unemployment rate fell to 10.2% from 11.1% in June. At least 31.3 million people were receiving unemployment checks in mid-July.

Weekly Jobless Claims ticked down. The advance figure for seasonally adjusted initial claims was 1,186,000, a decrease of 249,000 from the previous week's revised level. The report reflected the 20th straight week that new claims topped 1 million as the pandemic was the catalyst for a slew of firings. This number was the lowest since late March when the country saw an unprecedented explosion in requests for unemployment assistance.
The rehiring trend loses pace, indicating that virus infections slowed the economic recovery. Many states closed parts of their economies again and consumers remained cautious about spending. U.S. firms added just 167,000 jobs in July, payroll processor ADP said Wednesday, far below June's gain of 4.3 million and May's increase of 3.3 million. The economy still has 13 million fewer jobs than it did in February.
Congress is still unable to agree on a stimulus bill, with the $600 per week unemployment benefit ending. This is taking place while the virus rages through the mid-west and south. New Corona cases have exploded to 60,000 per day. Republicans want to cut the $600 per week excess benefit to $200, while the Democrats believe the $600 per week should be upheld.
A vaccine could hammer tech stocks, says Goldman Sachs, sparking a sell-off in bonds and rotation out of technology into cyclical stocks. The U.S. election and the evolution of the virus will be key drivers of the market. Approval of a vaccine could challenge market assumptions both about. This also could end with high-quality tech stocks having a massive correction.
Disney's (DIS) digital subscriber base surged past 100 million. The company's digital streaming segment was the sole bright spot for the company with Disney+ having 60.5 million paying customers as of Monday – up from 54.5 million on May 4. Disney also announced blockbuster feature Mulan in select markets as a $30 rental. I can't wait to watch it.

The U.S. economy will recover to pre-pandemic levels by the end of 2021. Federal Reserve Vice Chairman Richard Clarida revealed that he expects the economy to grow in the third quarter. The health crisis hasn't yet caused long-term damage to the U.S. economy, he said in an interview with CNBC, but the risks will grow the longer the pandemic lasts.
The 30-year fixed mortgage rate dropped to 3.14%. Mortgage rates have fallen faster than ever, and they've been remarkably willing to set record low after record low. Risk-adverse investors have been plowing their money into Treasury bonds (TLT) and government guaranteed mortgage backed securities, for safety.
Gold (GLD) to surpass $3,000 per ounce in 18 months, says Bank of America (BAC). Prices for gold futures for December delivery climbed to a record high above $2,000 per ounce. Retailers in malls and dealers in New York City's Diamond District are swamped by orders due to the pandemic.
When we come out the other side of this, we will be perfectly poised to launch into my new American Golden Age, or the next Roaring Twenties. With interest rates still at zero, oil cheap, there will be no reason not to. The Dow Average will rise by 400% or more in the coming decade. The American coming out the other side of the pandemic will be far more efficient and profitable than the old.
My Global Trading Dispatch has been flatlining for the past two weeks while I have been on vacation. July finished at a red hot 7.93%, delivering a 2020 year to date of 28.63%. That takes my eleven-year average annualizede performance to a new all-time high of 36.05%. My 11-year total return has stretched to 384.54%.
The only number that counts for the market is the number of US Coronavirus cases and deaths, which you can find here.
On Monday, August 10 at 11:00 AM EST, July US Inflation Expectations are published.
On Tuesday, August 11 at 6:00 AM EST, The NFIB Small Business Optimism Index for July is released.
On Wednesday, August 12, at 8:30 AM EST, the July US Inflation Rate is out. At 10:30 AM EST, the  EIA Cushing Crude Oil Stocks are out.
On Thursday, August 13 at 8:30 AM EST, the Weekly Jobless Claims are published.
On Friday, August 14, at 10:00 AM EST, the University of Michigan Consumer Sentiment is printed. At 2:00 PM, the Bakers Hughes Rig Count is released.
As for me, I shall be recovering from the multiple cuts and bruises I suffered from my 50-mile hike with the Boy Scouts. Nothing major, that beset multiple other hikers we encountered along the way, for which I provided first aid.
I managed to bring back 16 scouts who finished the entire 50 miles in seven days, accomplishing a vertical climb of 6,300 feet. Only a Marine graduating from boot camp could accomplish such an endurance contest.
It was all worth it. Every morning, I wound up to a view taken from a Christmas calendar. My exertions lost me 20 pounds, thus tripling my wardrobe. And the bears mercifully left us and our food supply alone.
Stay healthy,
John Thomas
CEO & Publisher
The Diary of a Mad Hedge Fund Trader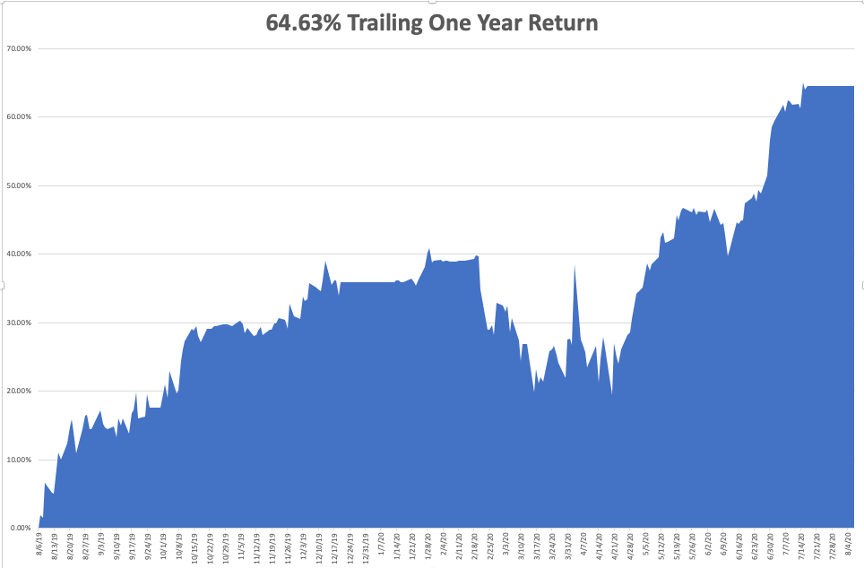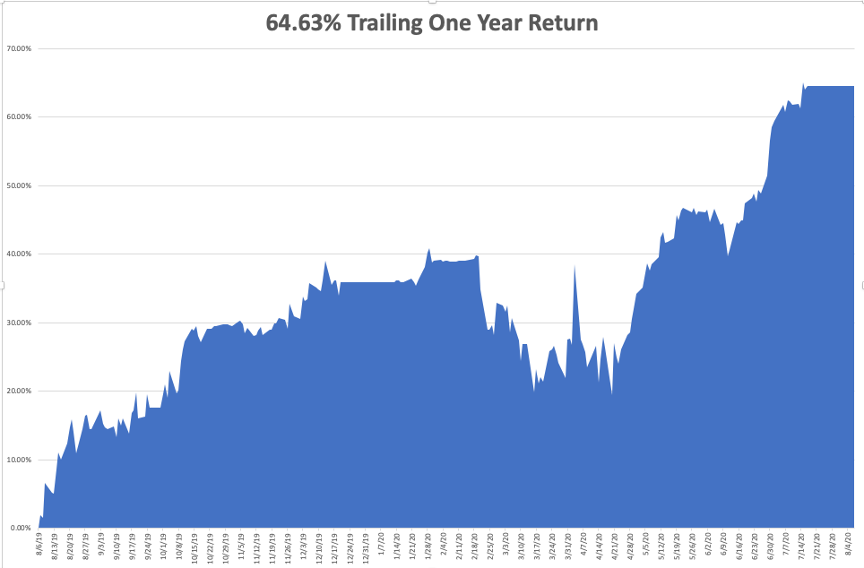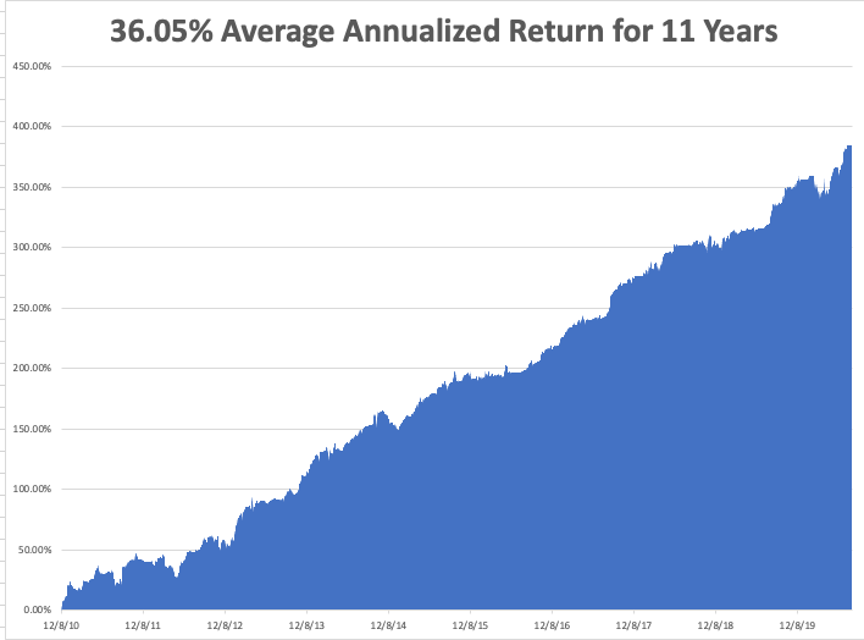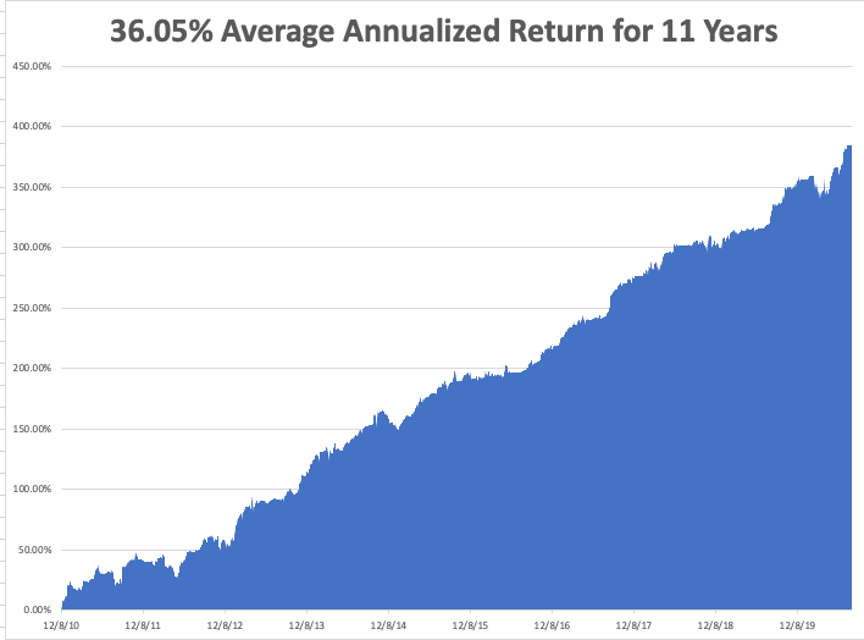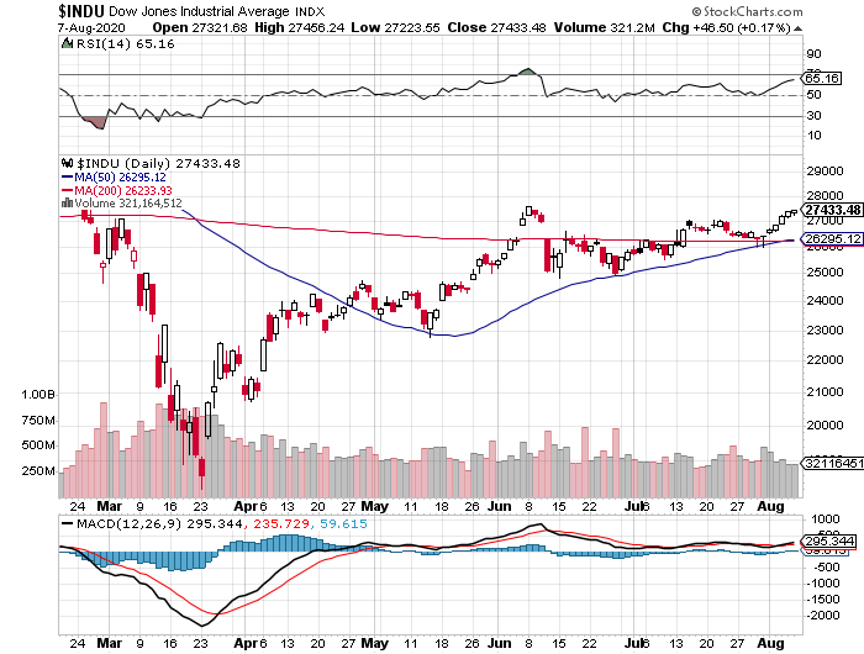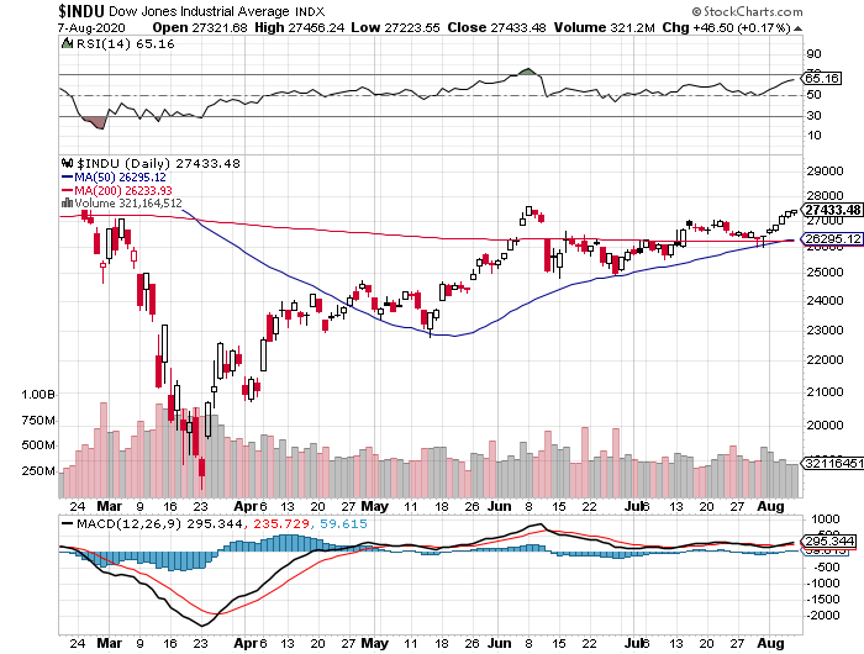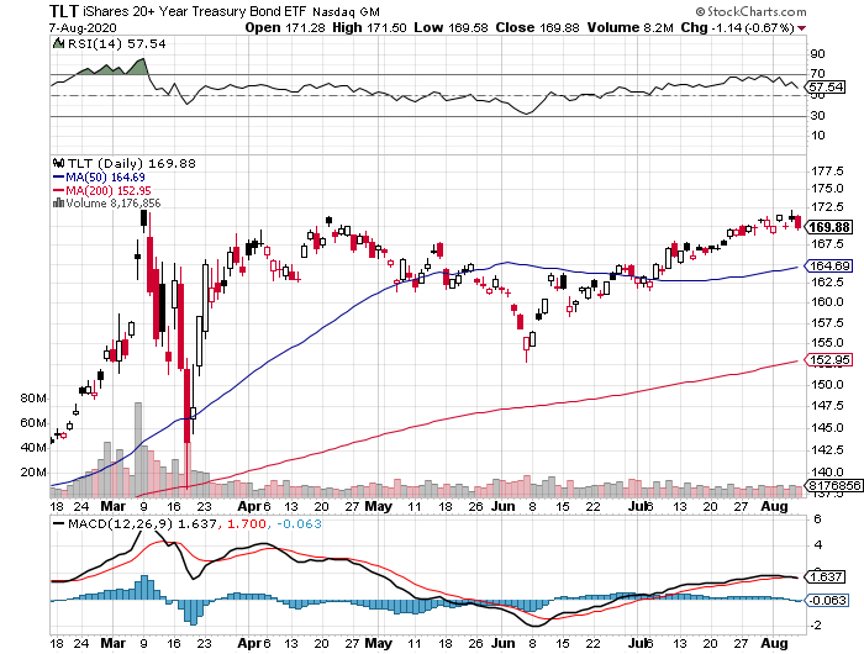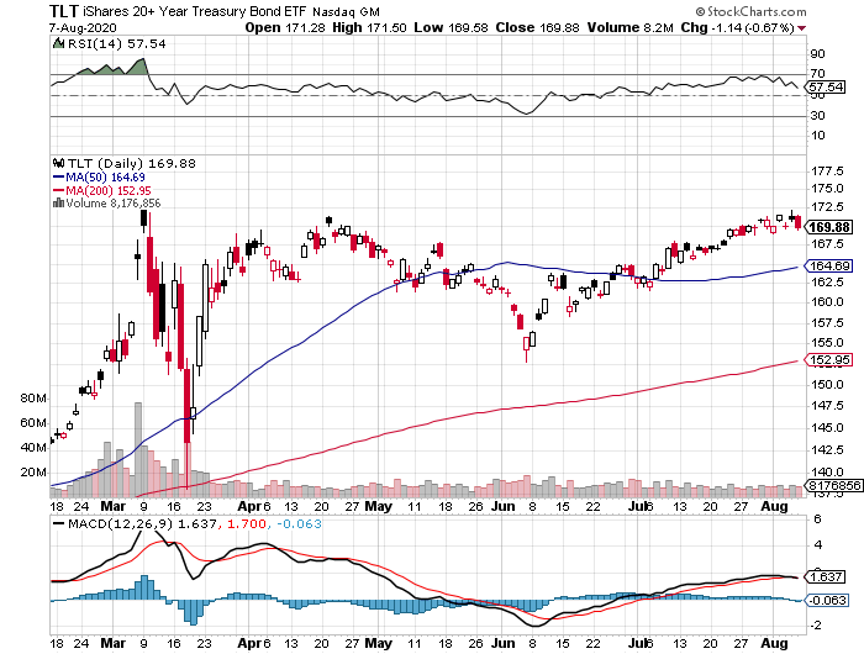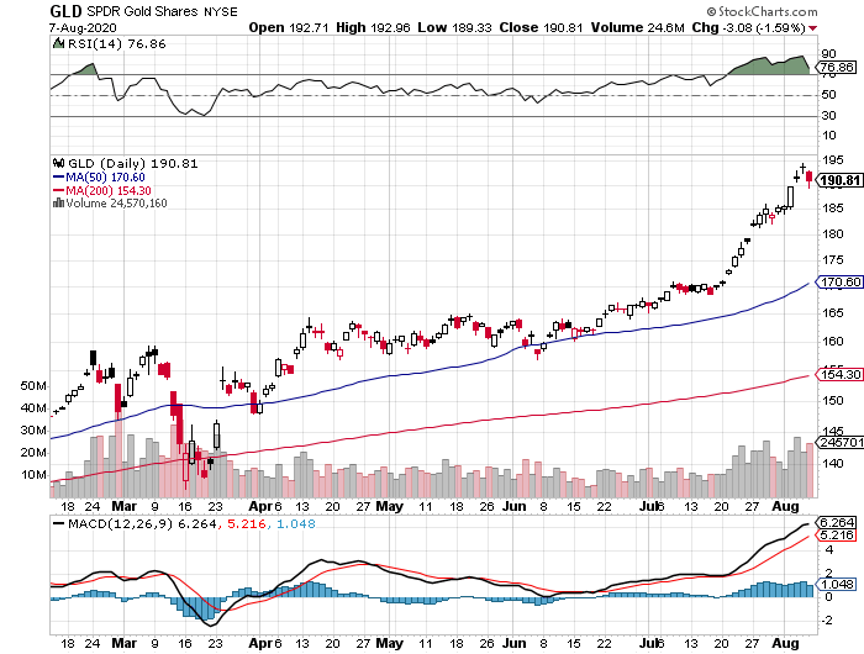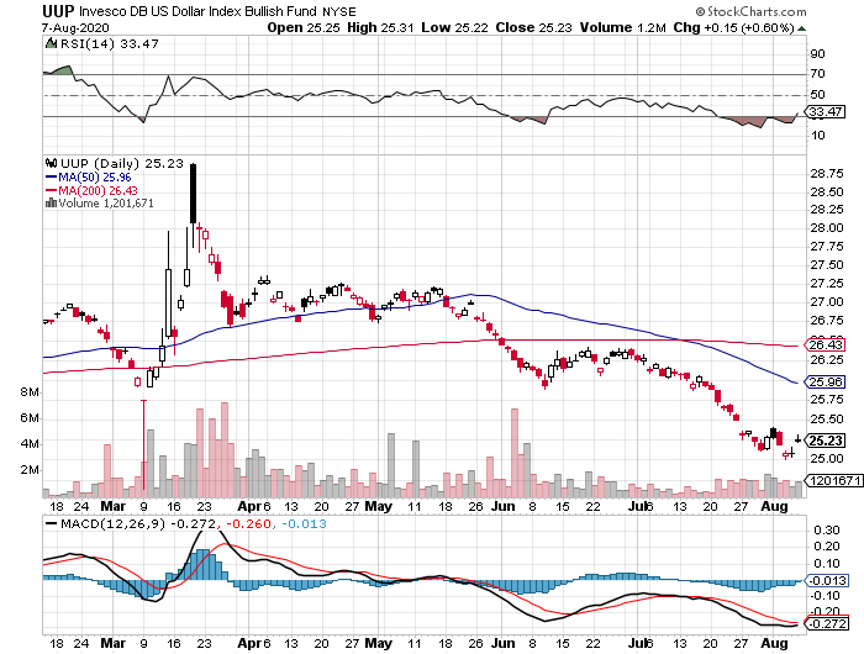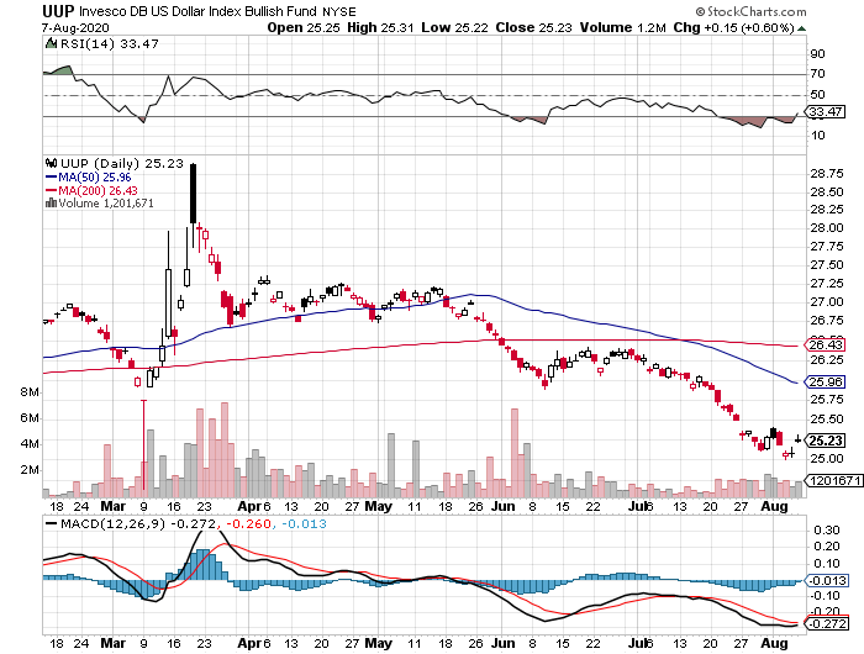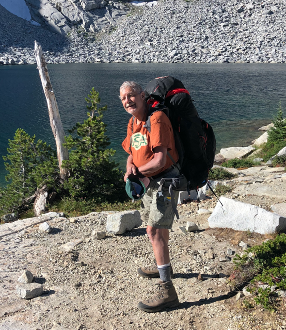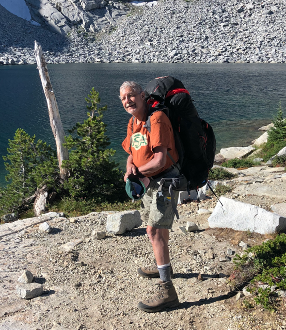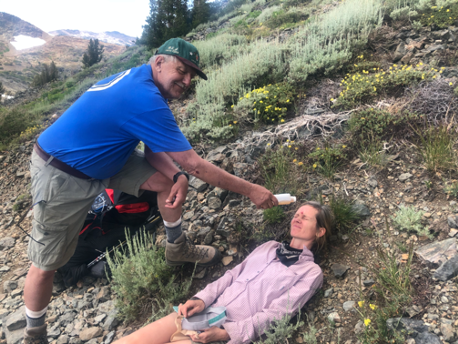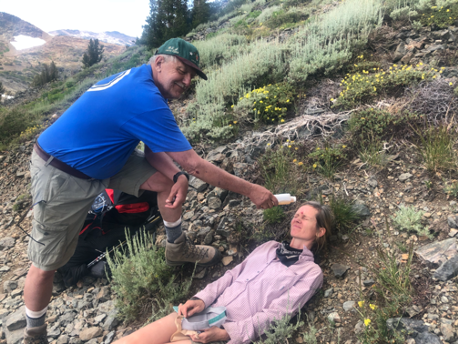 Pouring Jack Daniels on an Open Wound
https://madhedgefundtrader.com/wp-content/uploads/2019/05/cropped-mad-hedge-logo-transparent-192x192_f9578834168ba24df3eb53916a12c882.png
0
0
Mad Hedge Fund Trader
https://madhedgefundtrader.com/wp-content/uploads/2019/05/cropped-mad-hedge-logo-transparent-192x192_f9578834168ba24df3eb53916a12c882.png
Mad Hedge Fund Trader
2020-08-10 09:02:29
2020-08-10 12:49:09
The Market Outlook for the Week Ahead, or Get Ready for the Reversal