Like a deer frozen in a car?s onrushing headlights, markets have been comatose awaiting Federal Reserve governor Janet Yellen?s decision on monetary policy and interest rates.
Interest rates are unchanged. Quantitative easing gets cut by $15 billion next month, and then goes to zero. Most importantly the key ?considerable period? language stayed in the FOMC statements, meaning that interest rates are staying lower for longer.
Personally, I don?t think she?s raising interest rates until 2016. The number of dissenters increased from one to two, but then both of them (Fisher and Plosser) are lame ducks. And, oh yes, the composition of the 2015 Fed will be the most dovish in history.
The latest data points made this a no brainer, what with the August nonfarm payroll coming in at a weak 142,000, and this morning?s CPI plunging to a deflationary -0.20% for the first time since the crash.
Of course, you already knew all of this if you have been reading the Mad Hedge Fund Trader. You knew it three months ago, six months ago, and even a year ago, before Janet Yellen was appointed as America?s chief central banker. Such is the benefit of lunching with her for five years while she was president of the San Francisco Fed.
The markets reacted predictably, with the Euro (FXE), (EUO), and the yen (FXY), (YCS) hitting new multiyear lows, Treasury bonds (TLT), (TBT) breaking down, and precious metals (GLD), (SLV) taking it on the kisser.
What Janet did not do was give us an entry point for an equity Trade Alert (SPY), with the indexes close to unchanged on the day. The high frequency trader?s front ran the entire move yesterday.
Virtually all asset classes are now sitting at the end of extreme moves, up for the dollar (UUP) and stocks, and down for the euro, yen, gold, silver, the ags, bonds and oil. It?s not a good place to dabble.
Putting on a trade here is a coin toss. And when you?re up 30.36% on the year, you don?t do coin tosses. At this time of the year, protecting gains is more important than chasing marginal gains, which people probably won?t believe anyway.
If you want to understand my uncharacteristic cautiousness, take a look at the chart below sent by a hedge fund buddy of mine. It shows that investor credit at all time highs are pushing to nosebleed altitudes. Not good, not good. Oops! Did somebody just say ?Flash Crash??
This is not to say that I?m bearish, I?m just looking for a better entry point, especially as the Q????????? 3 quarter end looms. I?ve gotten spoiled this year. Maybe the Scottish election results, the Alibaba IPO, or the midterm congressional elections will give us one. Buying here at a new all time high doesn?t qualify.
It?s time to maintain your discipline.
Sorry, no more pearls of wisdom today. I?ve come down with the flu.
Apparently, this year?s flu shot doesn?t cover the virulent Portland, Oregon variety. Was it the designer coffee that did it, the vintage clothes, or those giant doughnuts dripping with sugar?
Back to the aspirin, the antibiotics, the vitamin ?C?, and a chant taught to me by a Cherokee medicine man.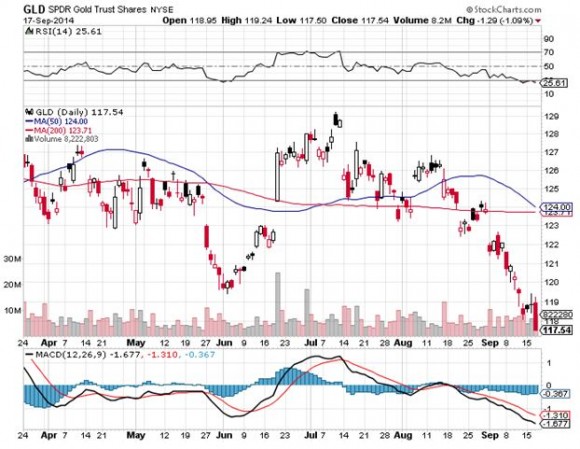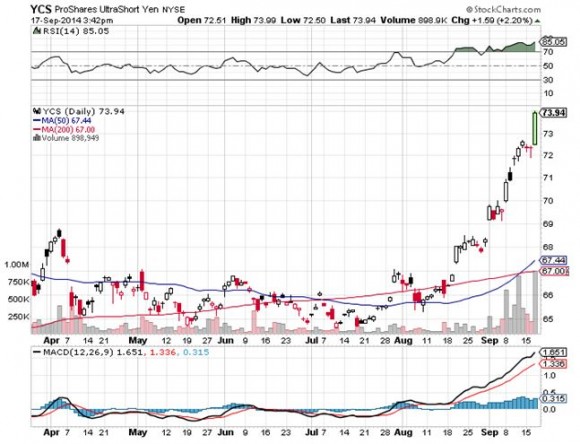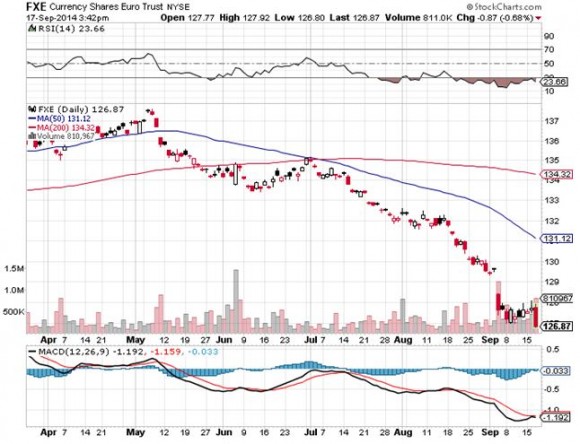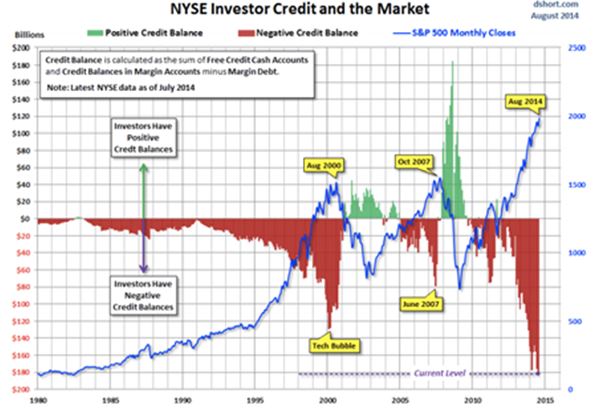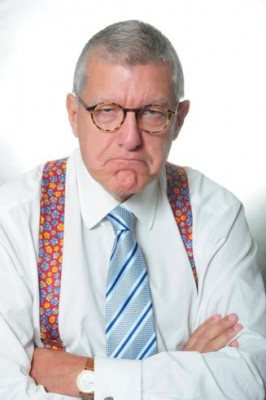 https://www.madhedgefundtrader.com/wp-content/uploads/2014/09/John-Thomas5-e1410989501597.jpg
400
266
Mad Hedge Fund Trader
https://madhedgefundtrader.com/wp-content/uploads/2019/05/cropped-mad-hedge-logo-transparent-192x192_f9578834168ba24df3eb53916a12c882.png
Mad Hedge Fund Trader
2014-09-18 01:04:40
2014-09-18 01:04:40
She Speaks!